Salt Store, LON - October 2007
Directly underneath the derelict Fish Market Annex lie the basements that would once have been used as warehouses for the delivery of goods by rail to the markets. They are now used as an area to store salt for use on the City's street during icy weather.
The entrance is via the extensive basements once used by the General Market which latterly became an NCP car park. The area is now being used as a staging post for the construction on the Crossrail Tunnels.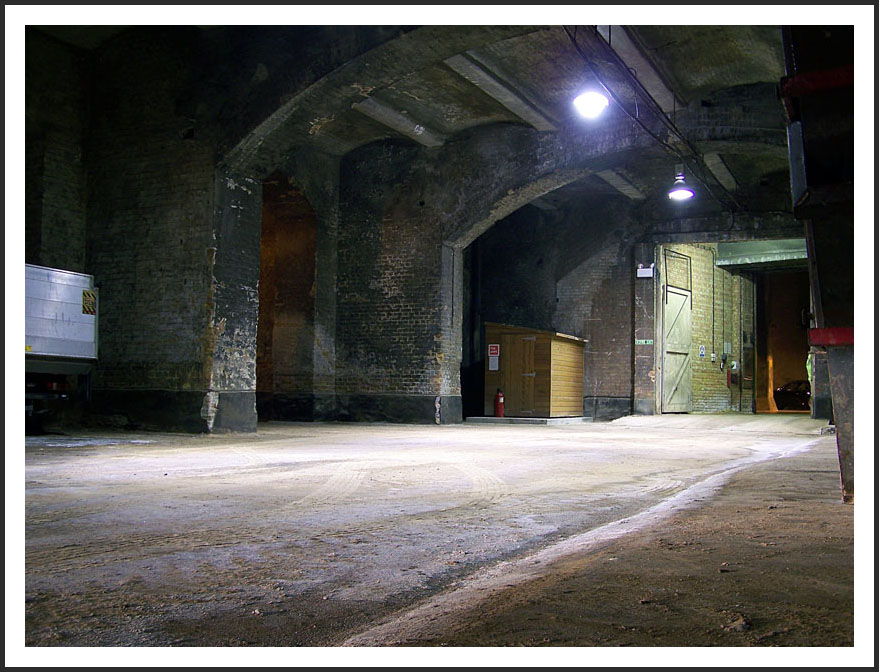 Plenty of salt in the salt store...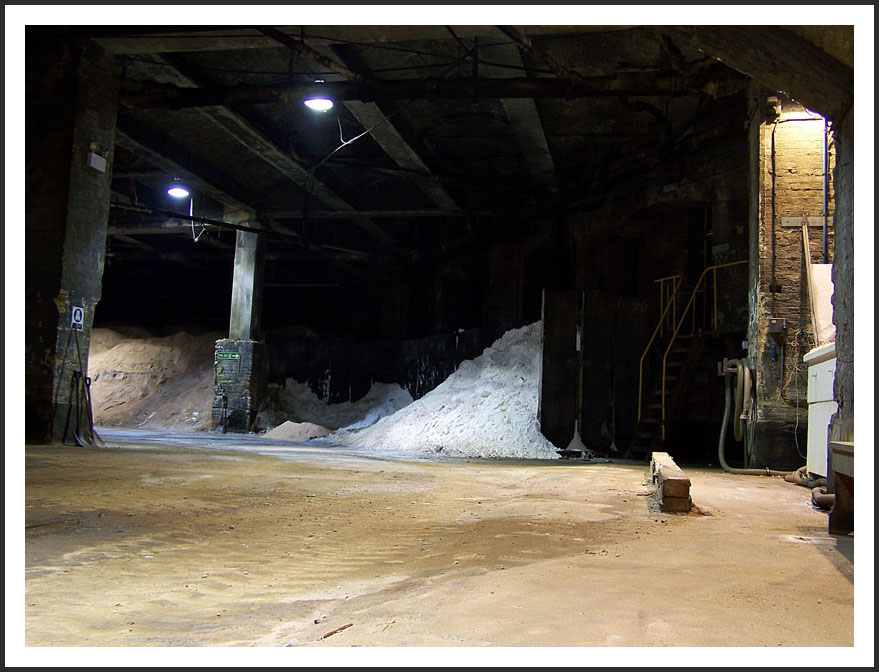 Looking at the casements under the pavement of Snow Hill.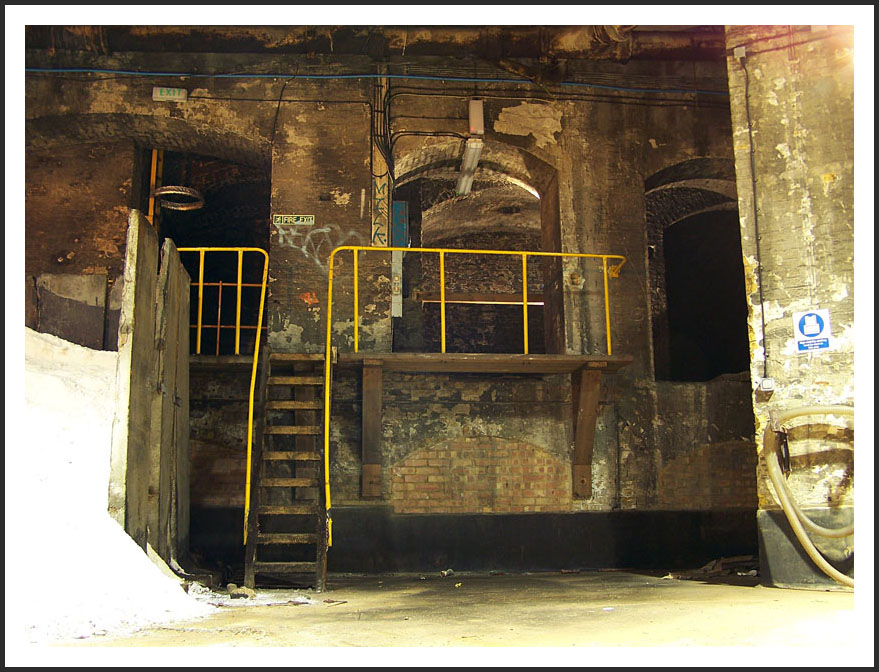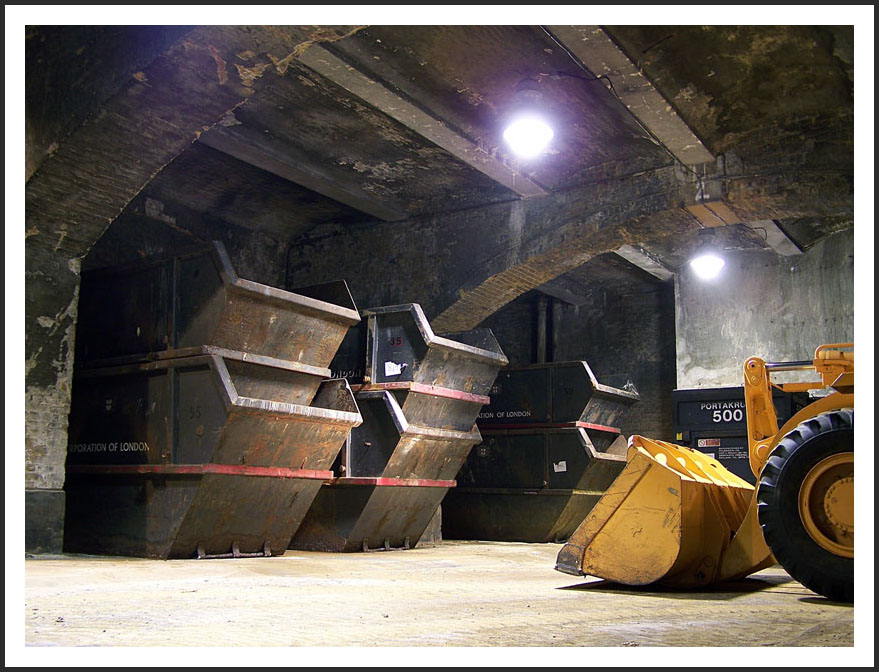 View looking towards the Thamslink main line.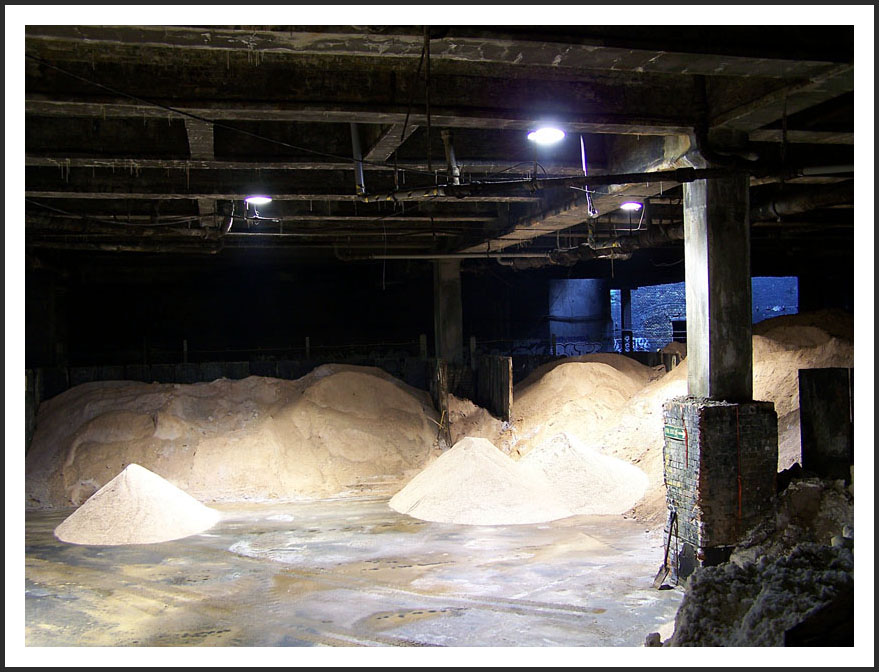 Extensive Victorian waste water management infrastructure at it's cast iron best.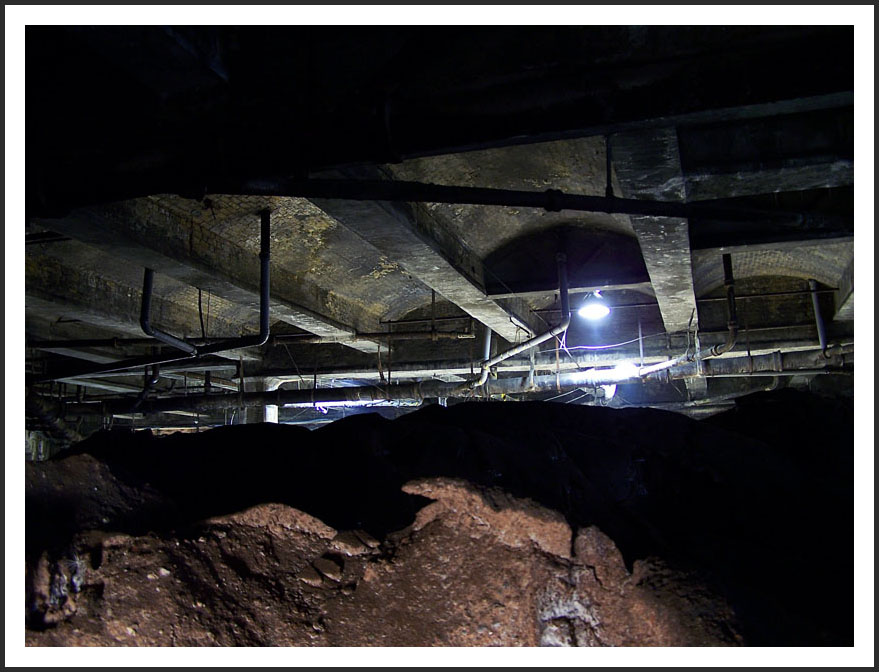 The Thameslink railway runs adjacent to the salt store and would once have been used to convey goods by rail into the market sidings (Smithfield sidings) which are still in use today. These fed another system of rails, turntables and platforms that fed further into the area.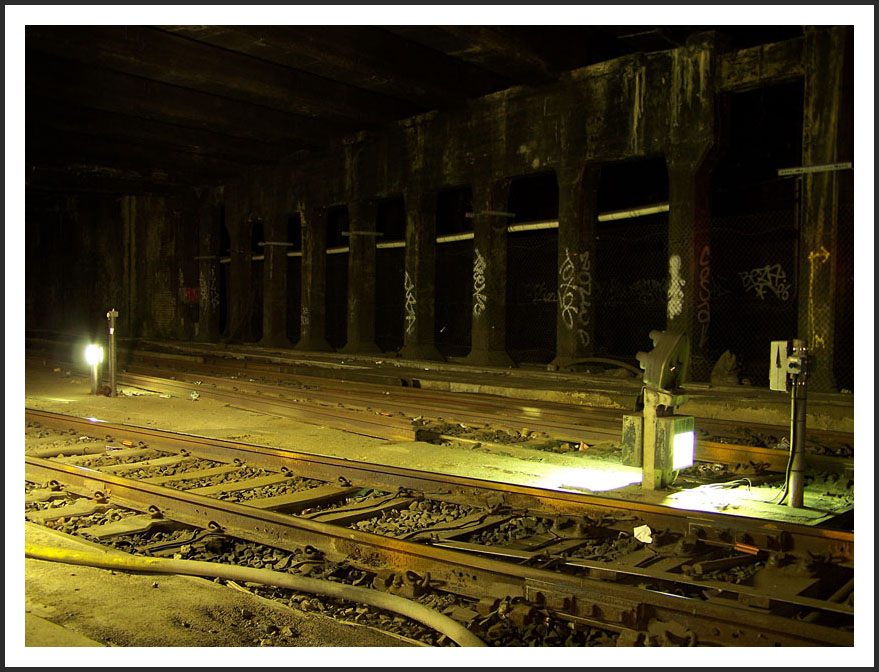 View looking towards Farringdon station.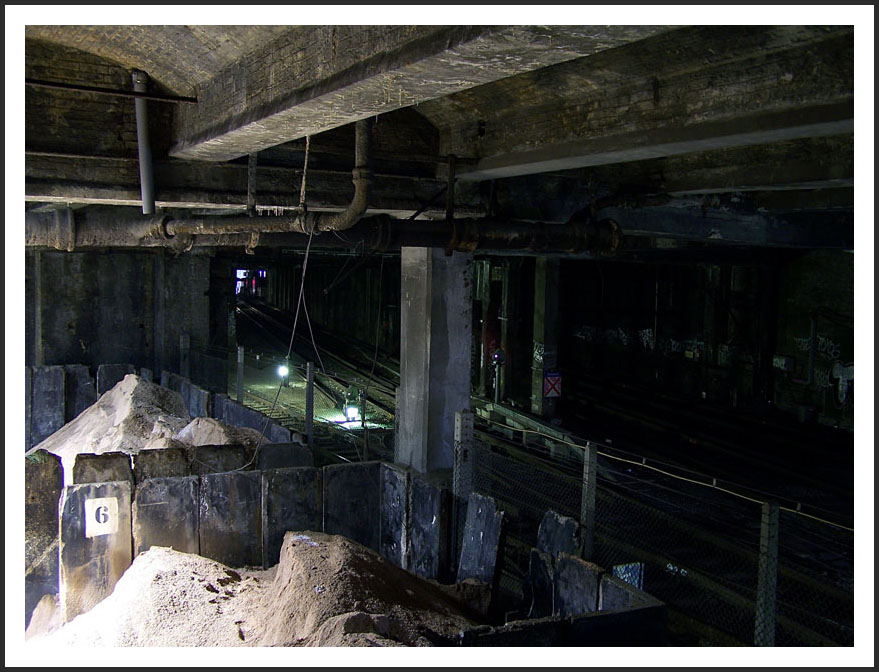 View looking towards City Thameslink Station. Just beyond to the right, where the train is, lie the remains of the disused Snow Hill Station. Not much more than a short length of damaged platform remains.
There was once a branch that ran through a tunnel under the Poultry Market to Aldersgate, the remains of which now serve to link the disused cold stores beneath Smithfield Poultry Market to the street level offices that were latterly used as a document store. Where the branch once entered the tunnel has now been blocked off by a large concrete slab which can be seen in the left of the picture below, covered in graffiti. Also are the bricked up arched loading bays that would once have been used to transfer goods into the Red House cold store.