Fish Market Annex - LON - Sept 2009
The Fish Market Annex lies at the South West corner of Smithfield Central Markets and was completed in 1888. It appears to have fallen into disuse during the early '80's as there are still the remains of a Cat 5 network in some of the high level rooms.
I really like this building with it's faded Victorian grandeur and neat geometric design, although it's future now seems more uncertain than ever.
External...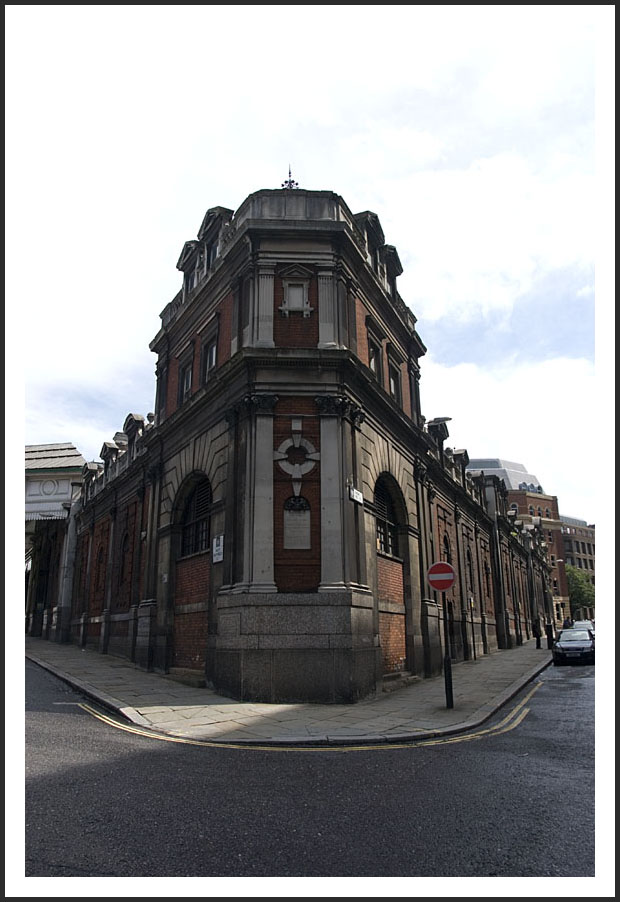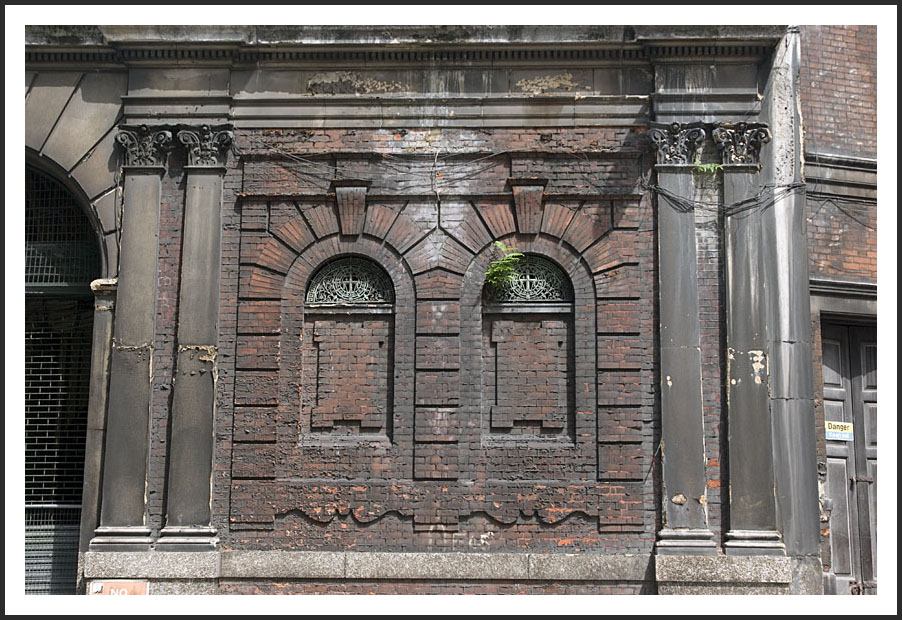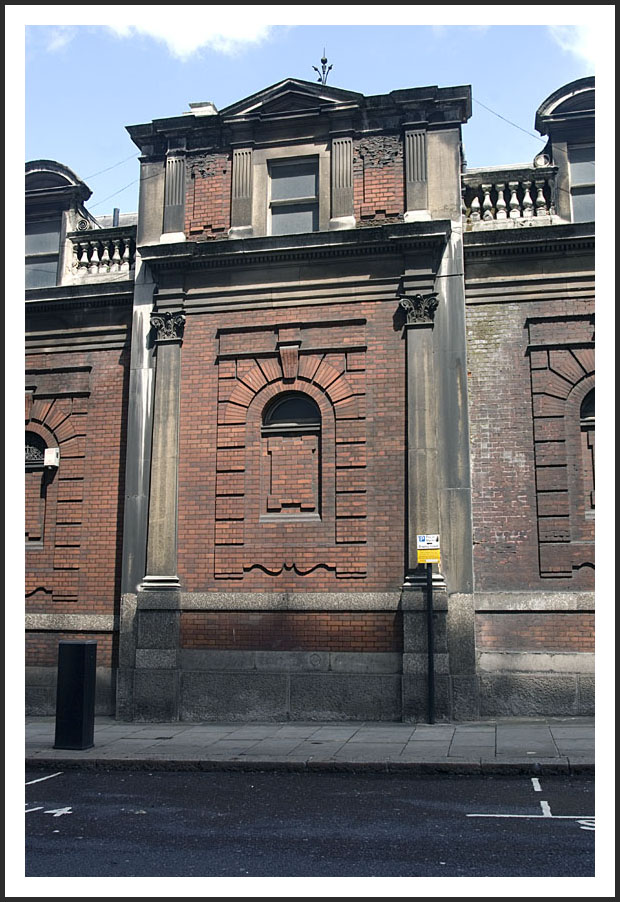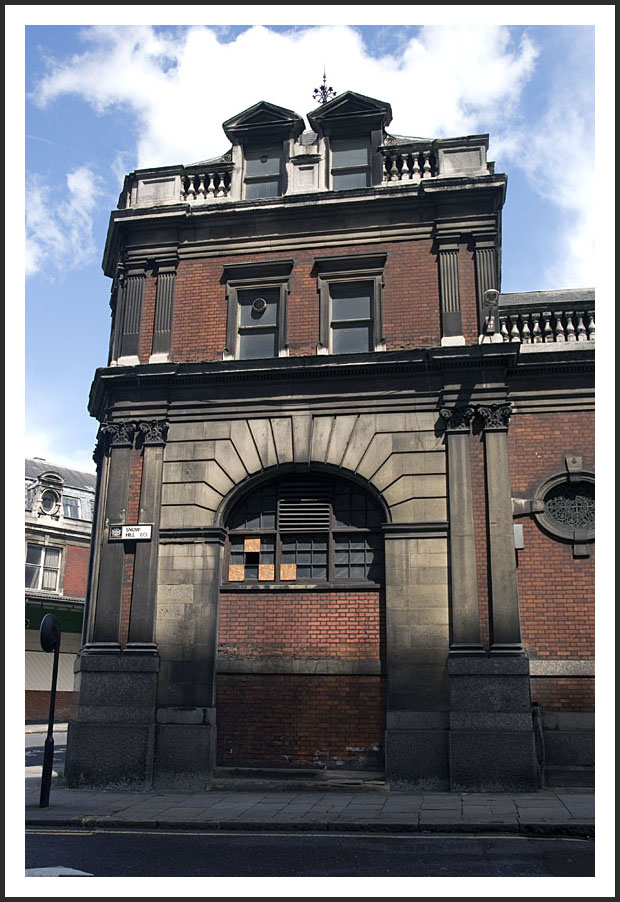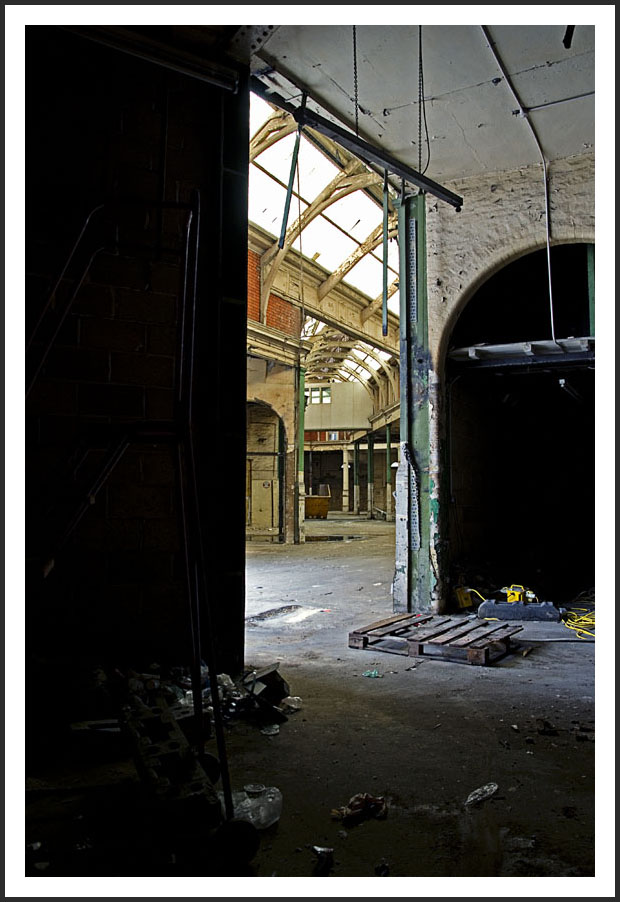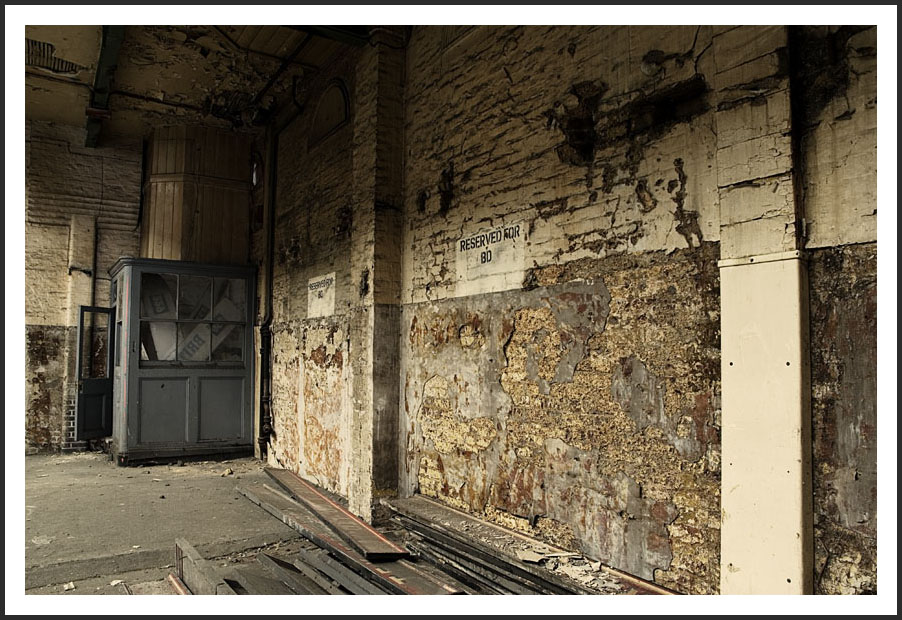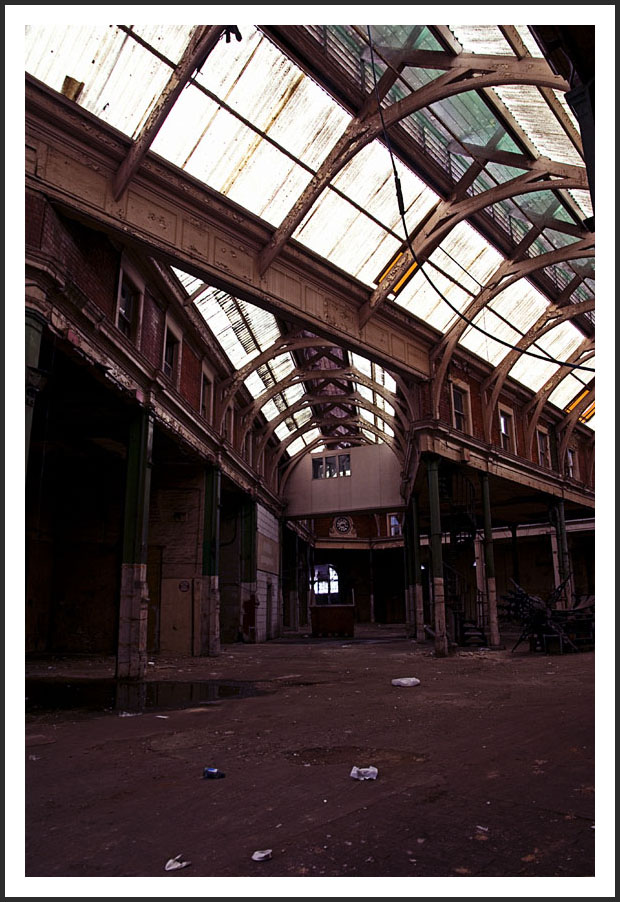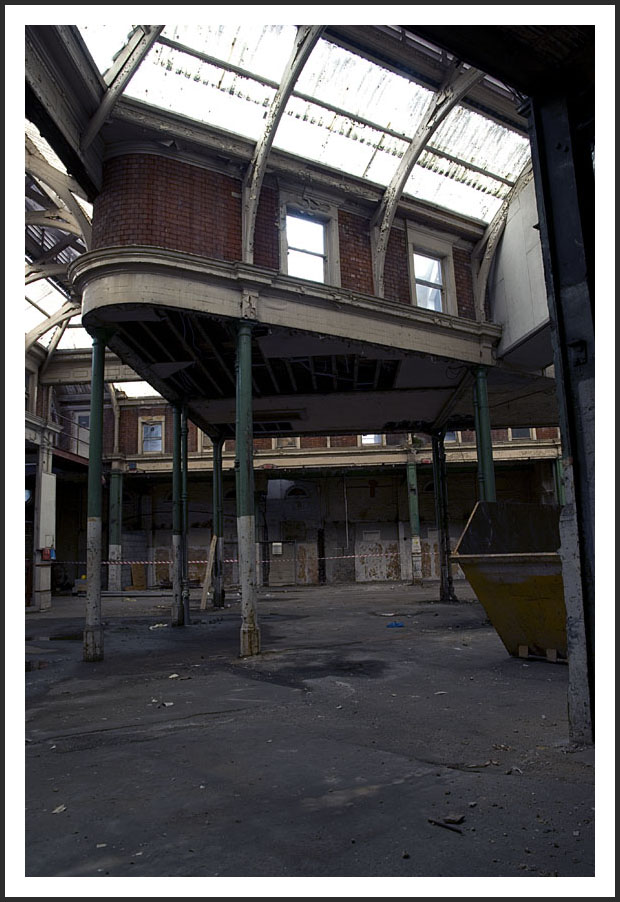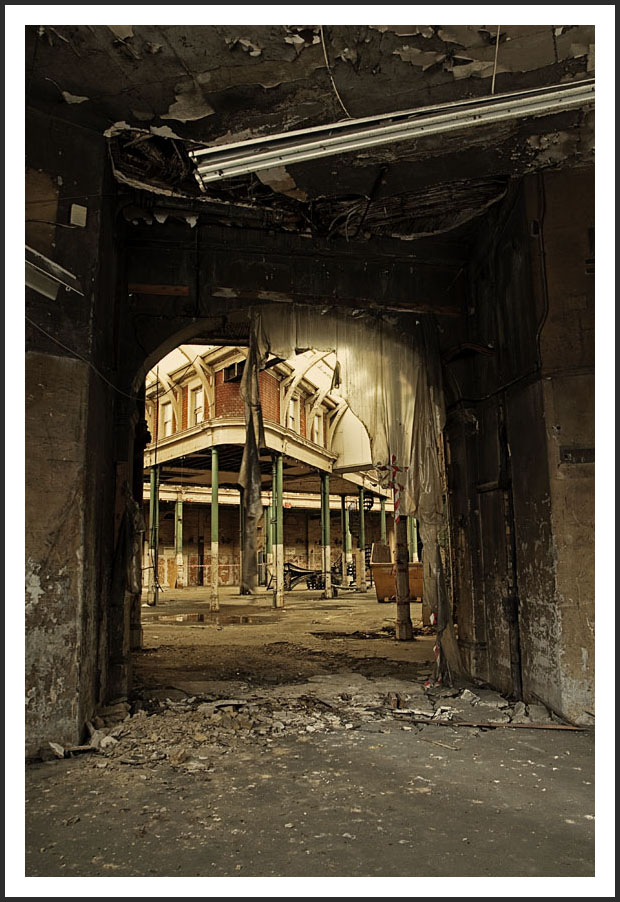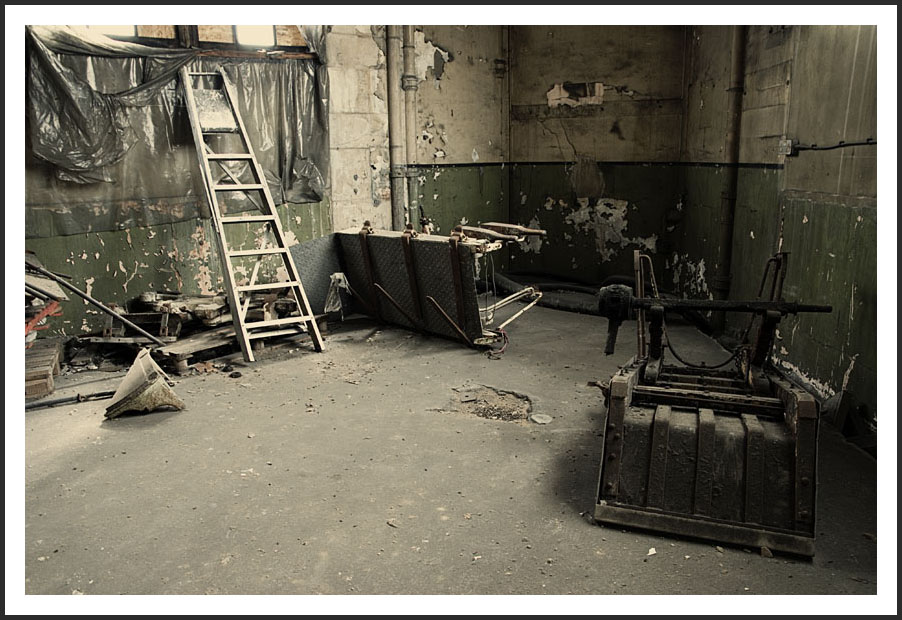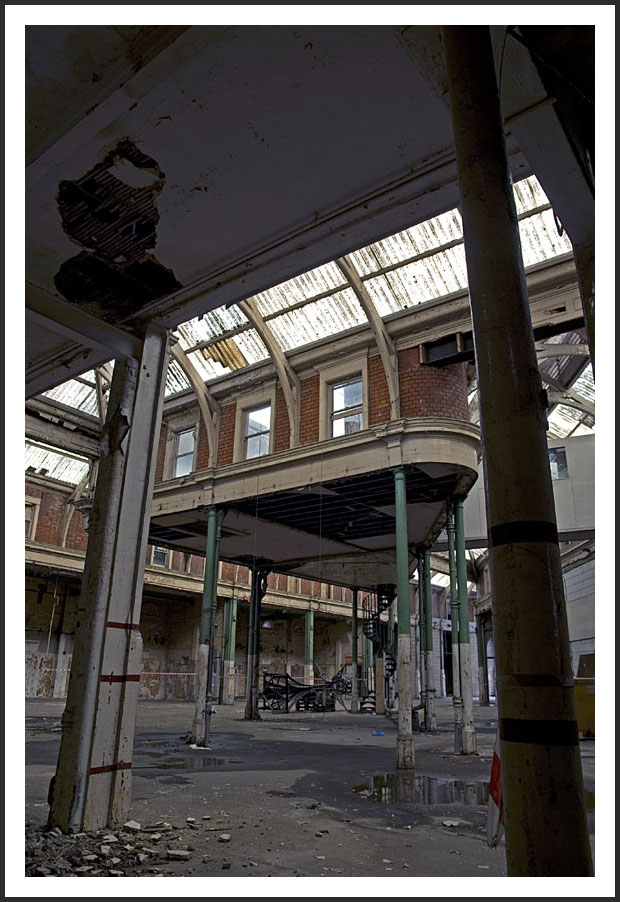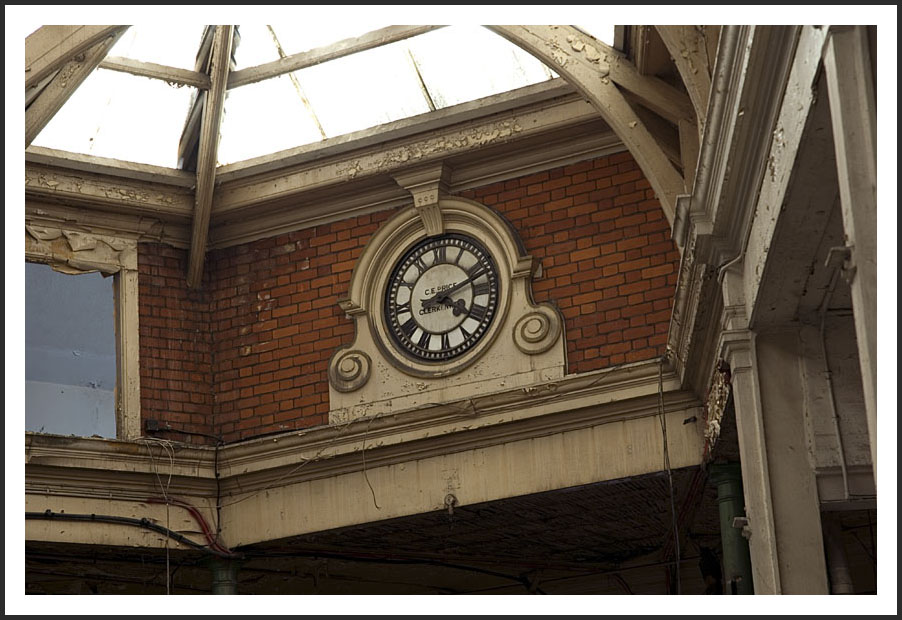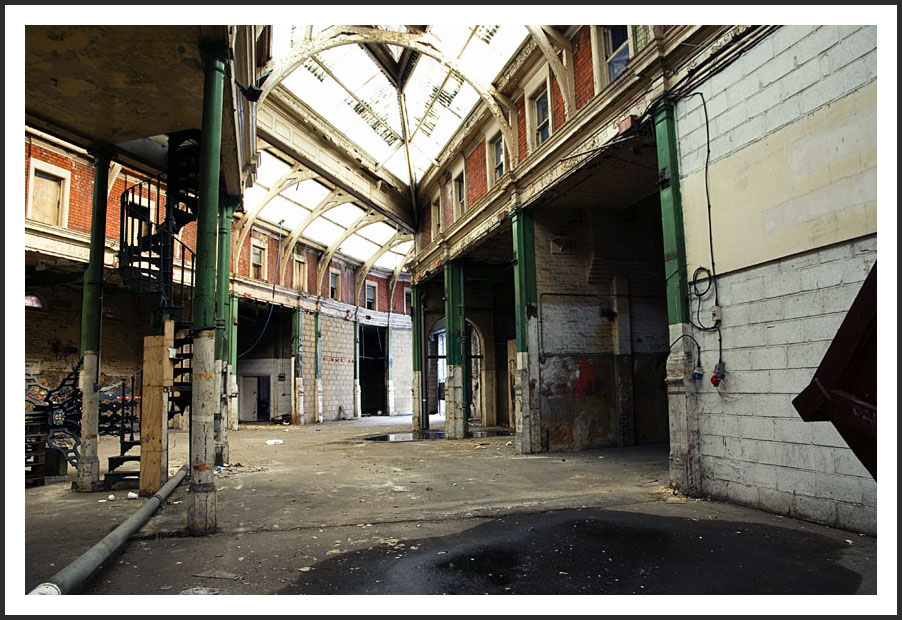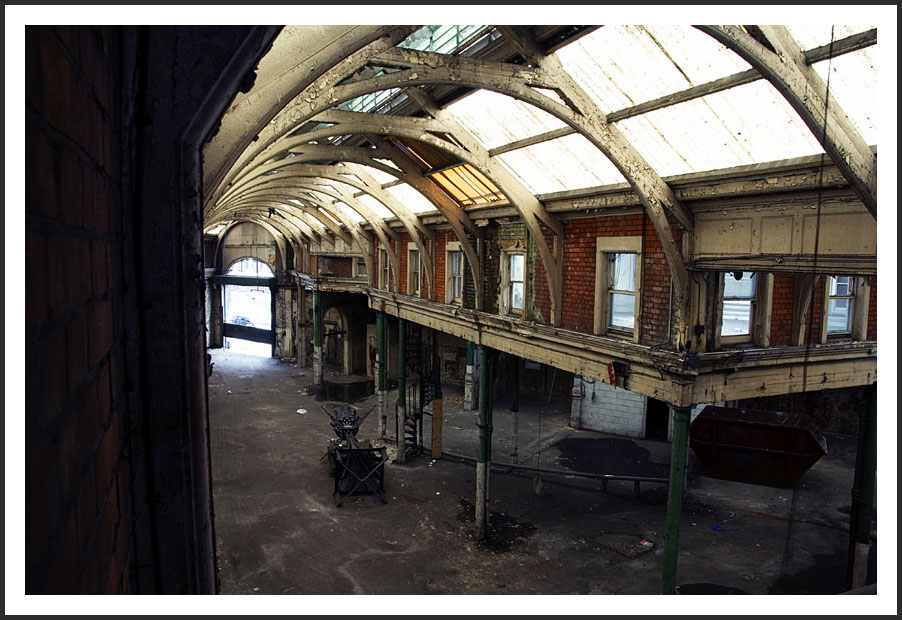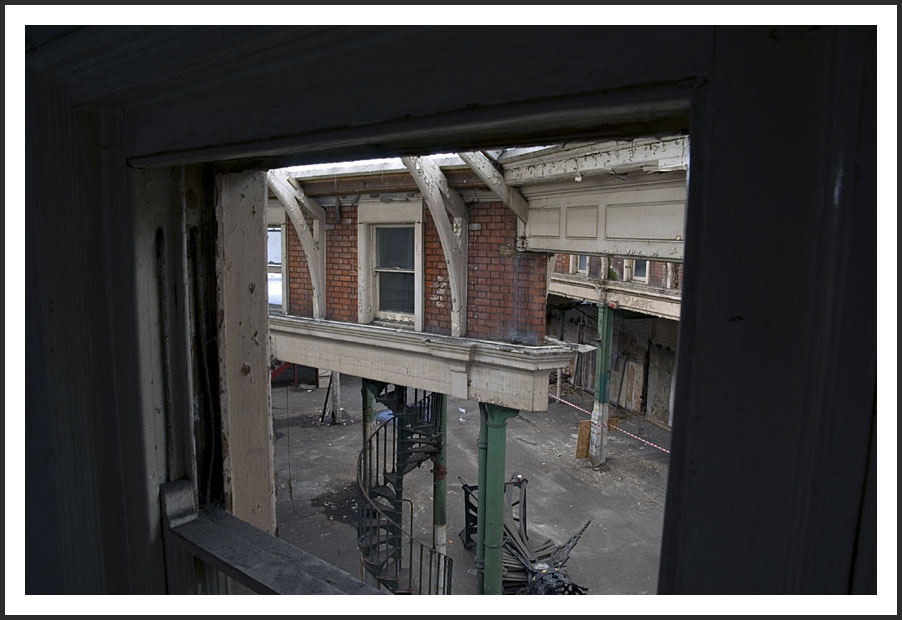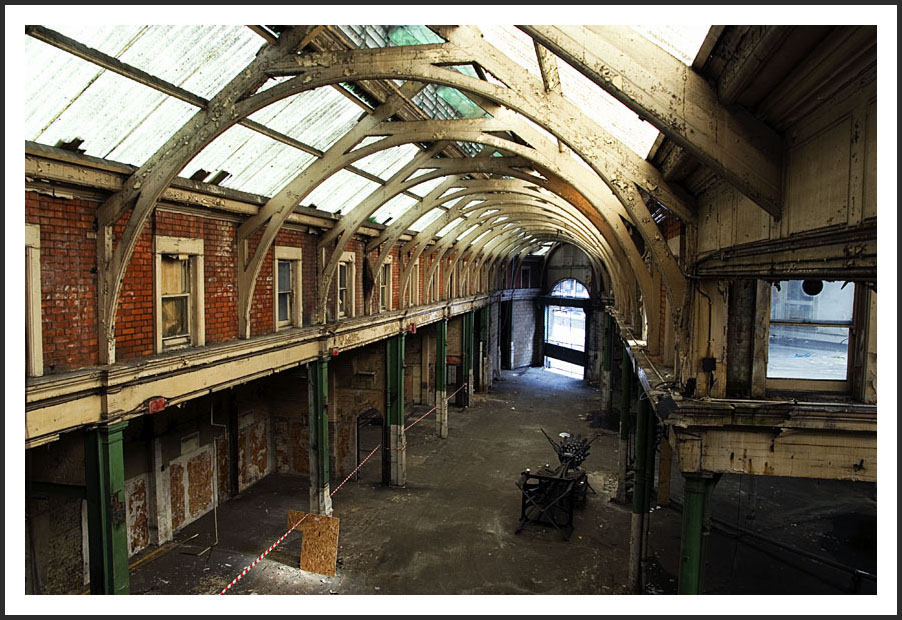 The offices were disappointing....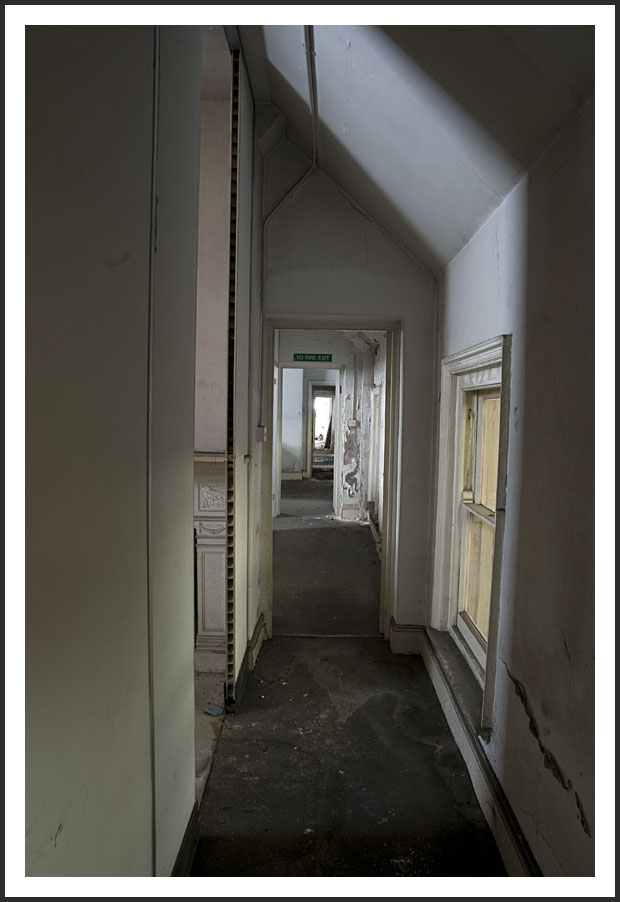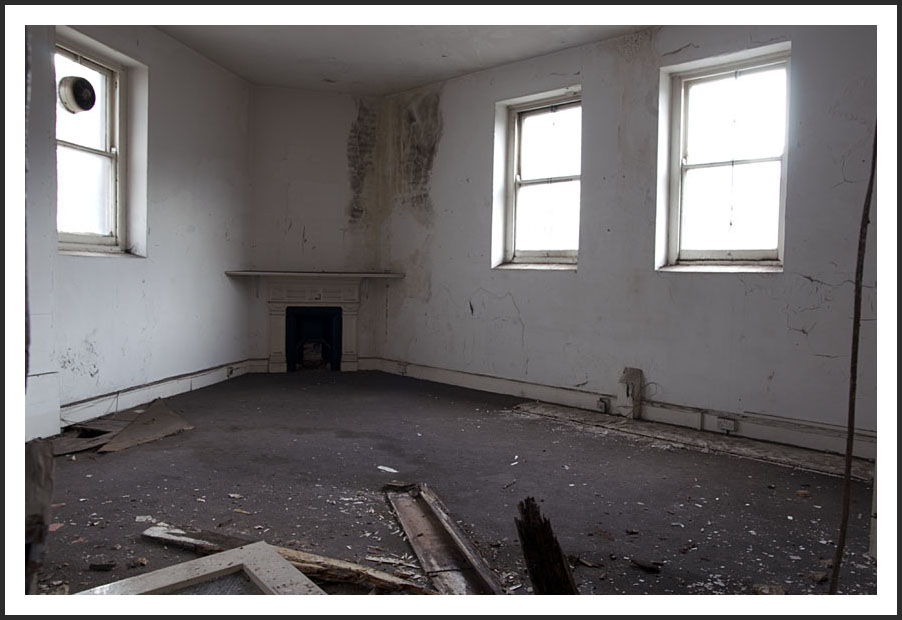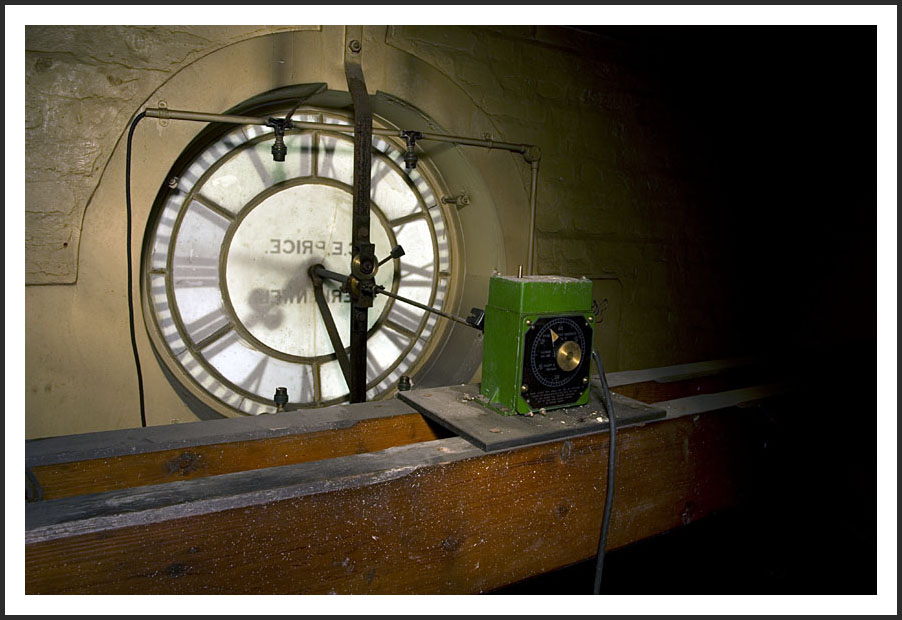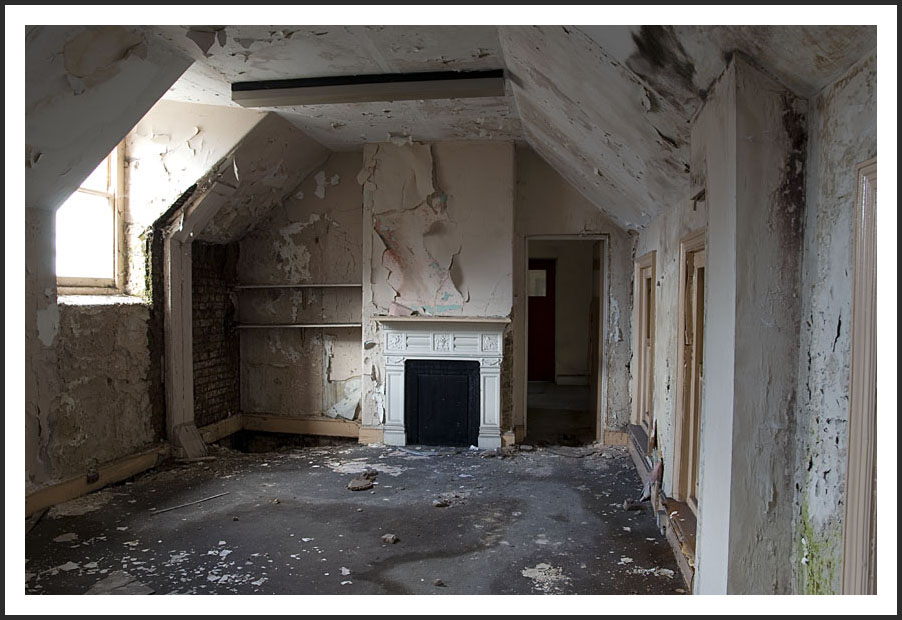 Inside the triangular room in the centre of the building.