The General Market - Summer 2006
The General Market was built in 1883 and sold fruit and vegetables. It closed around the 80's and has lain empty since until recently finding a new lease of life as the base for Londons Cross Rail project.
Entrance to market.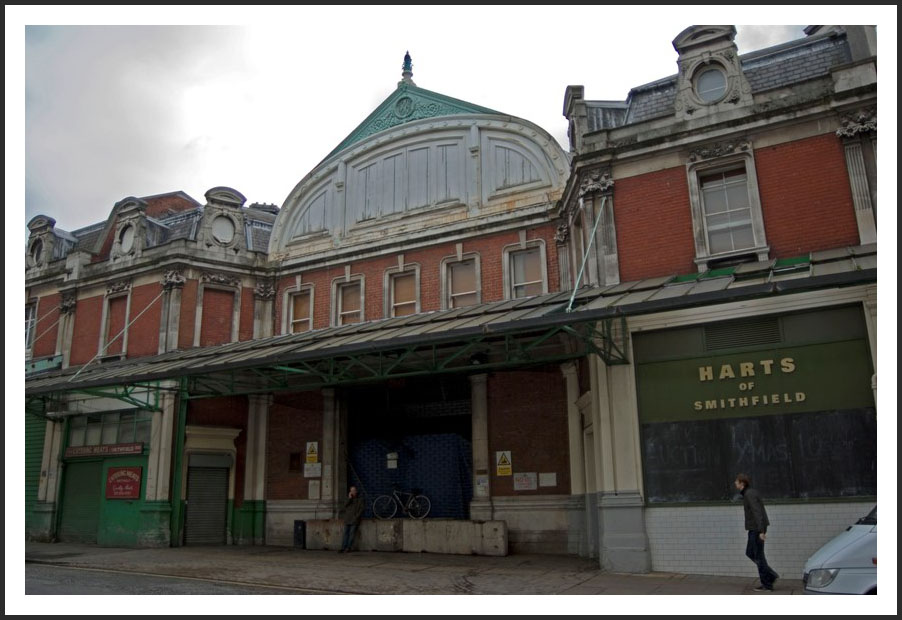 Rear of Market with ramp leading down to the basement areas and Salt Store.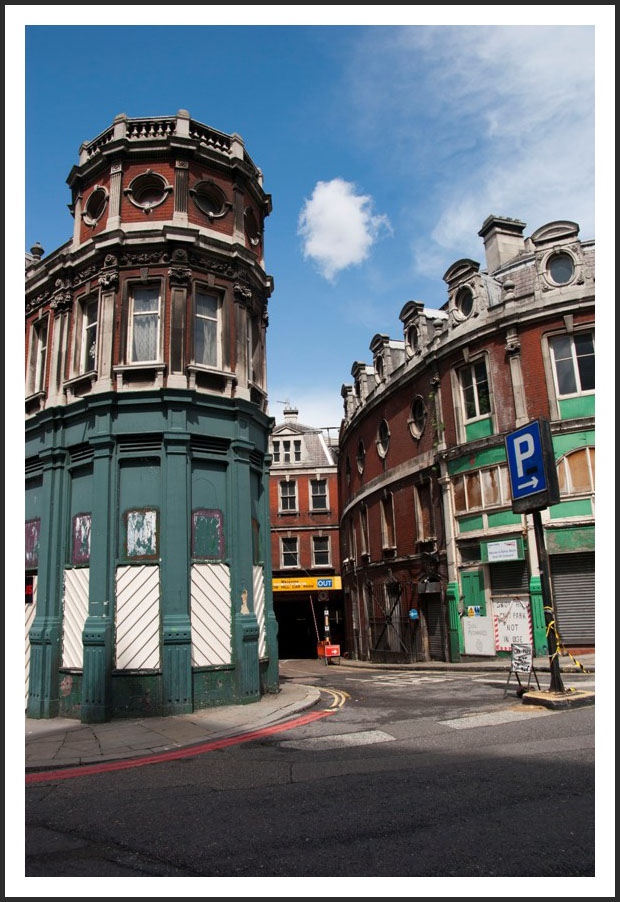 Covered way linking the General Market to the Fish Market Annex.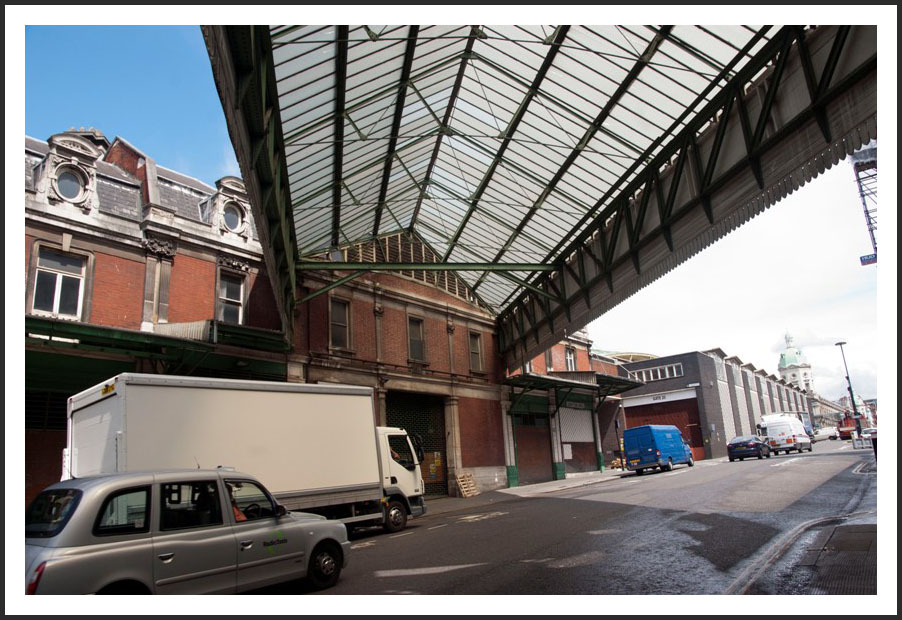 Old telephone box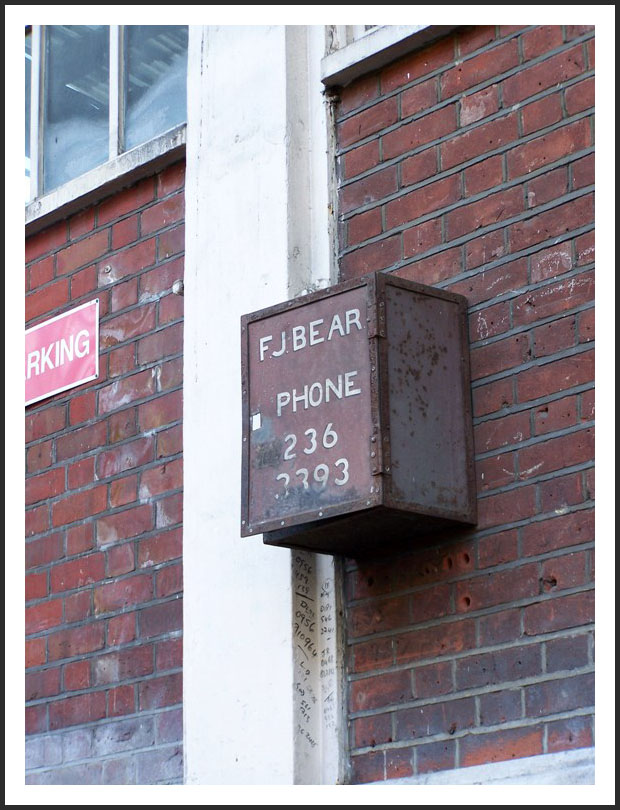 These very old pictures where taken with a cheap point and shoot.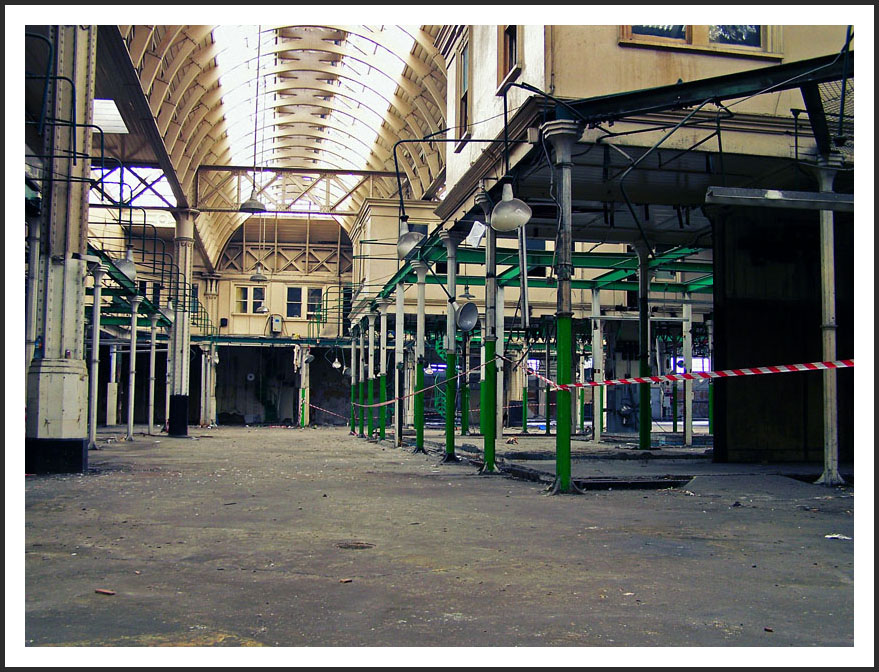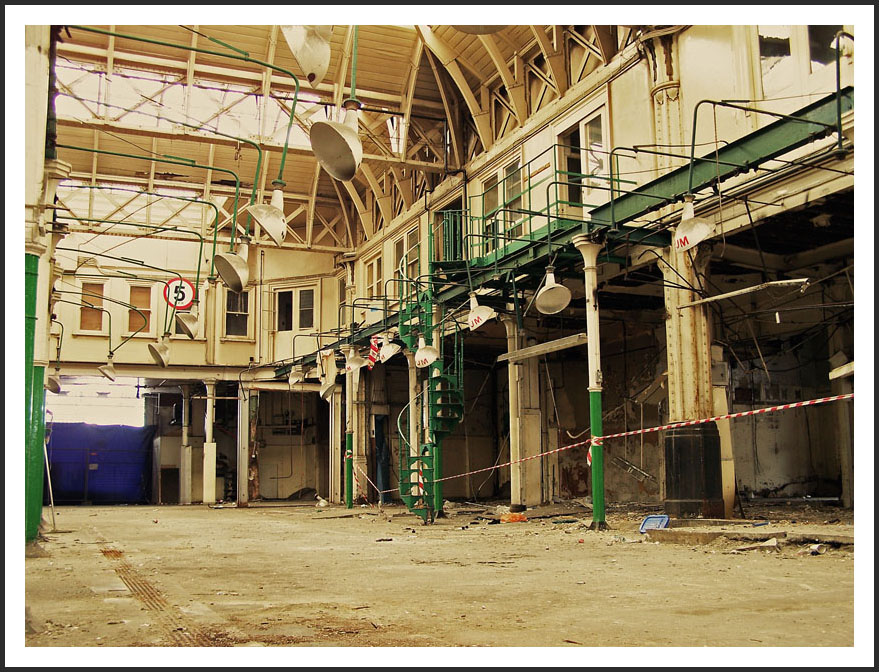 The original domed ceiling was destroyed in the War and later replaced with this 1950's design.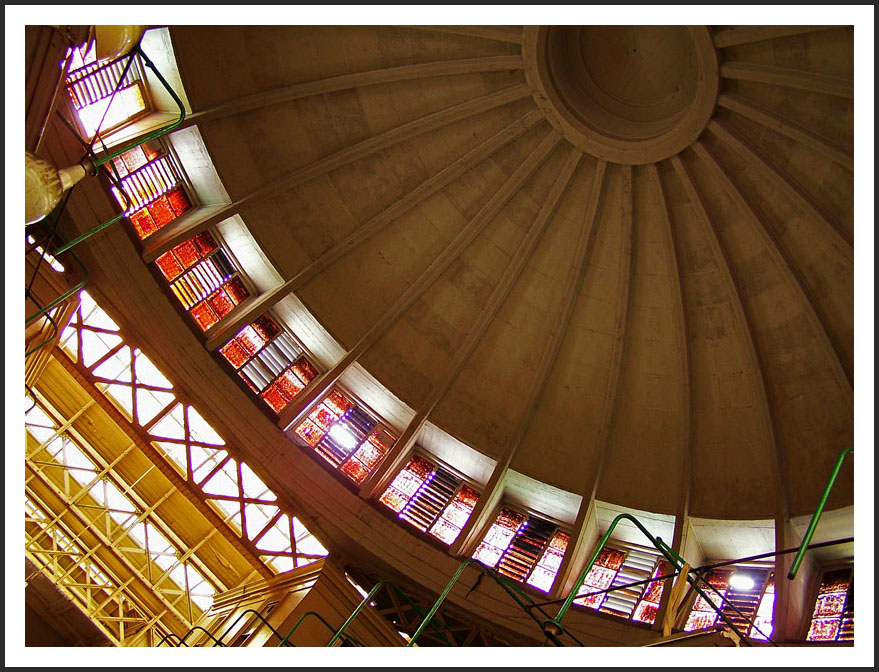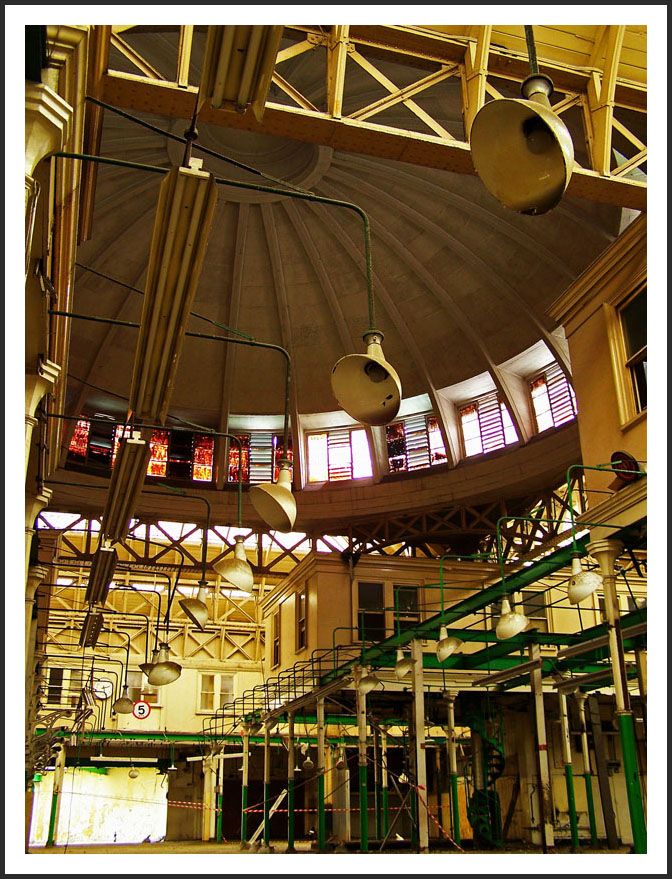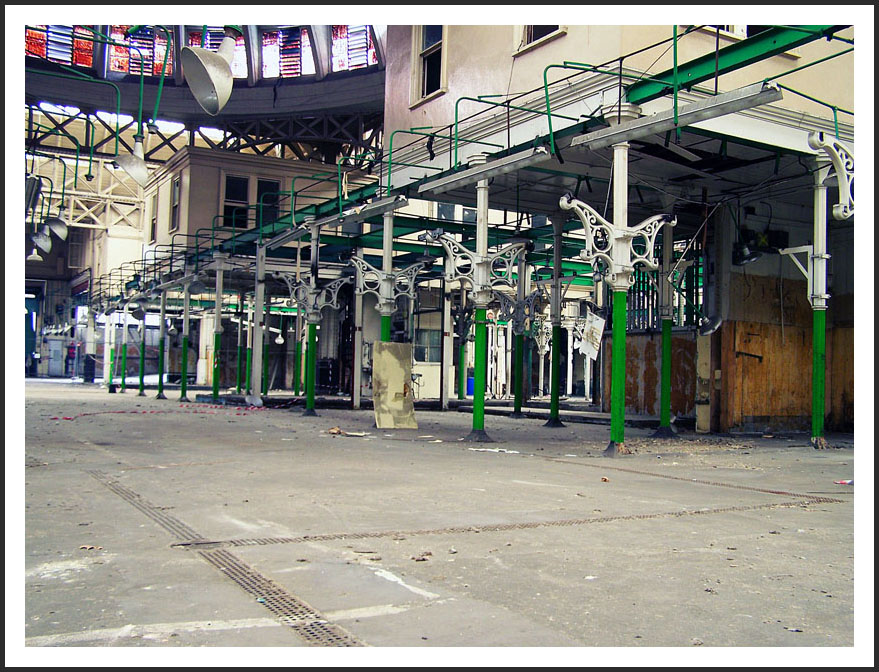 View from the offices on the first floor. They were pretty well stripped out and contained no period features.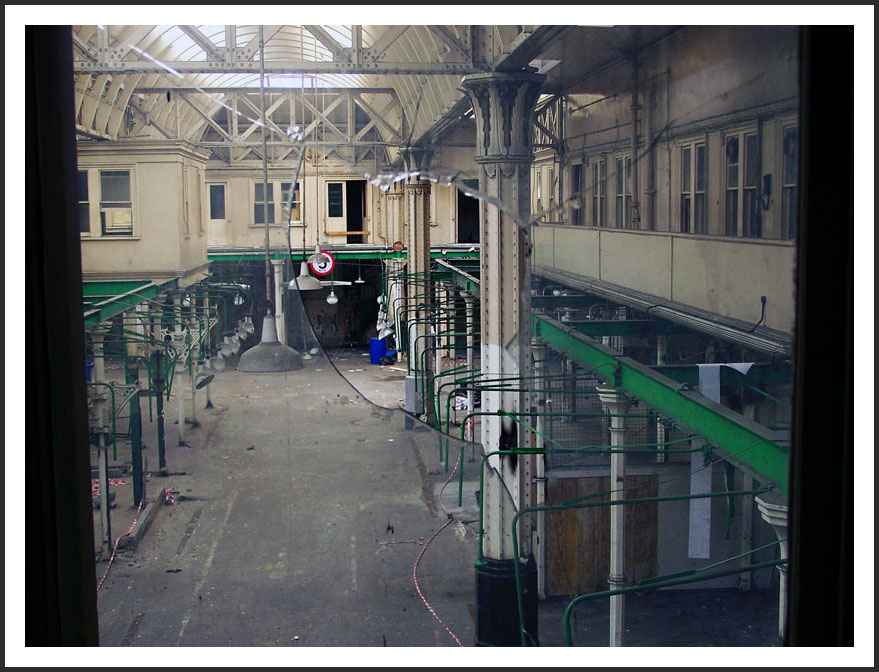 View looking down towards Ludgate Circus. Below the floor lies the entrance to the car park.
View from 1st floor, again looking towards Ludgate Circus.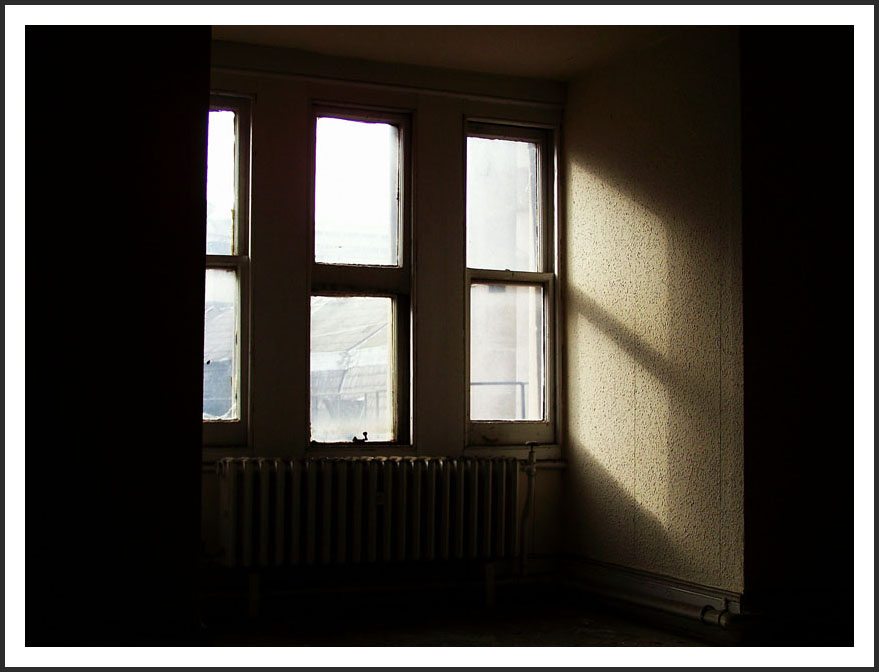 Lift motor room.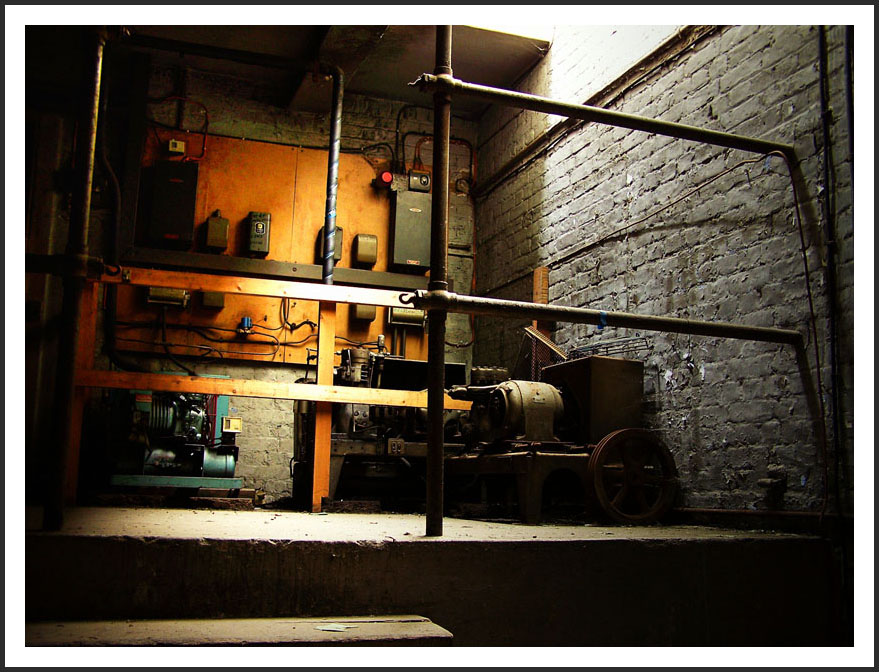 Old switches.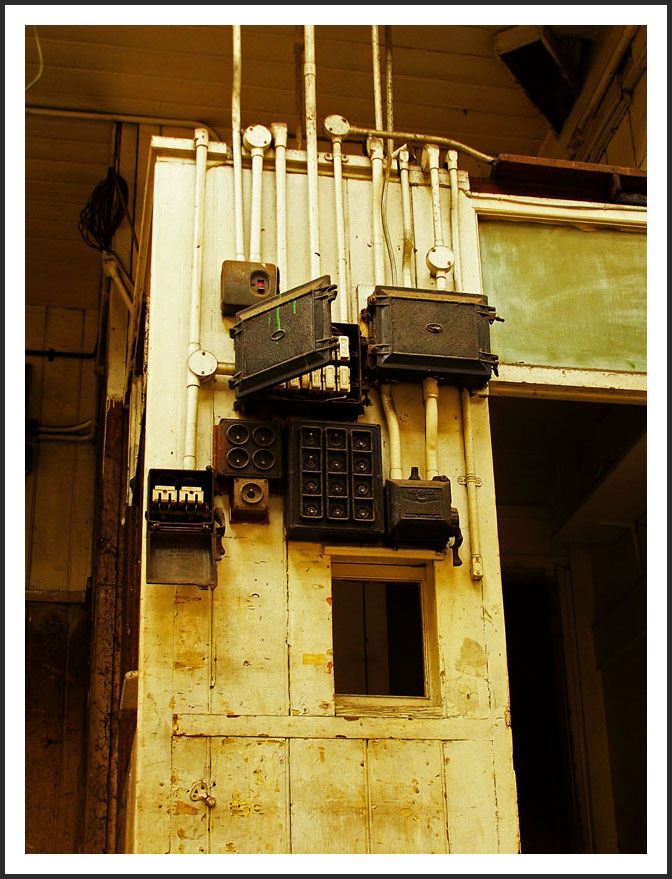 An ancient bill.