The Document Store, Smithfield Central Markets - LON - 2009.
The street level office is of modern construction built over what was the light well between the Fish Market Annex and the Red House and straddles the Thameslink main line. The building itself is of little interest but at basement level are the remains of the rail tunnel that once linked Aldersgate to Snow Hill which allowed running access to the GN Smithfield Goods yard, now a car park, from the South. The tunnel was used between 1871 to 1916 with the line being known as the "Smithfield Curve". The empty building fell into disuse around 2005 and is no longer used as a document store.
Externals showing entrance and shutters leading to the loading bay.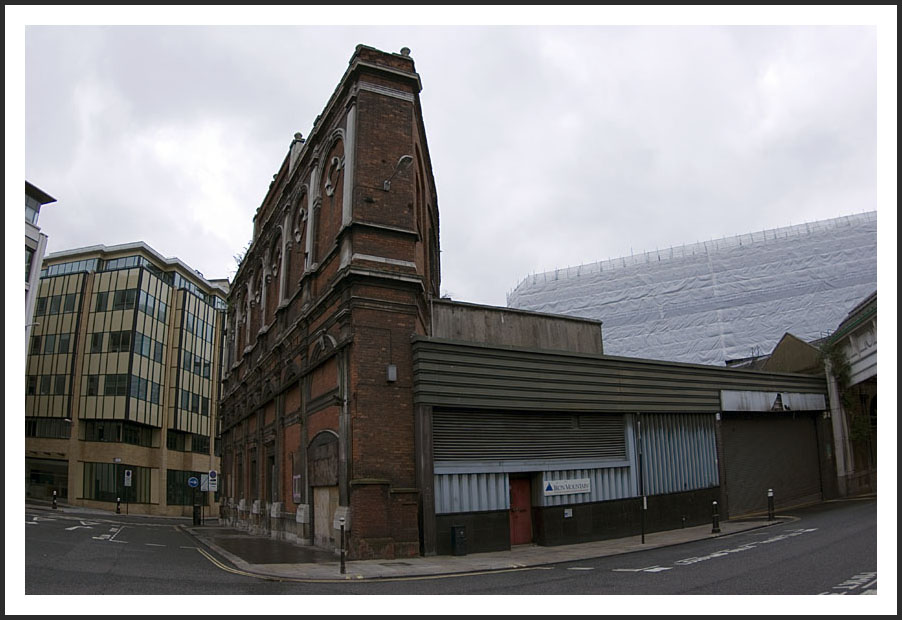 Down at basement level, the lifts on the left connect up to the building pictured above. To the right of the wall is the Thamelink main line and the picture is taken at the point at which the line once diverged to allow access to the GN goods depot which can be seen on this map. On the other side of the wall beyond the Thamelink rails lies the Salt Store and the still extant Smithfield sidings. A fascinating history of the railway infrastructure surrounding the area can be found here and here.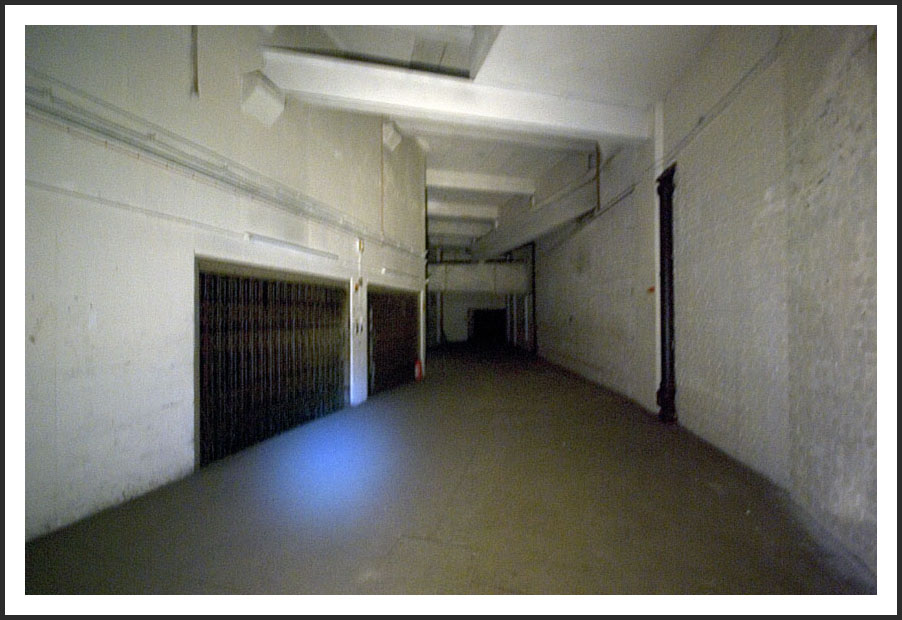 Spinning through 180 degrees we can see the very last remains of a short section of the tunnel. The tunnel links the entrance to the dis-used document store to the more modern cold store areas under the re-built Poultry Market. The original was destroyed by a major fire in 1958.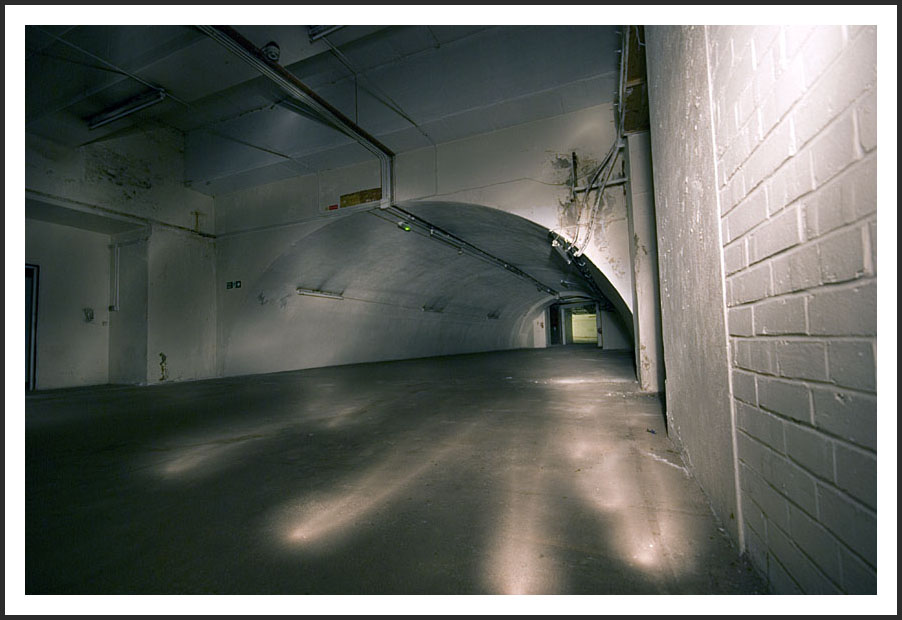 Through the tunnel and we reach a series of corridors with large sliding doors that...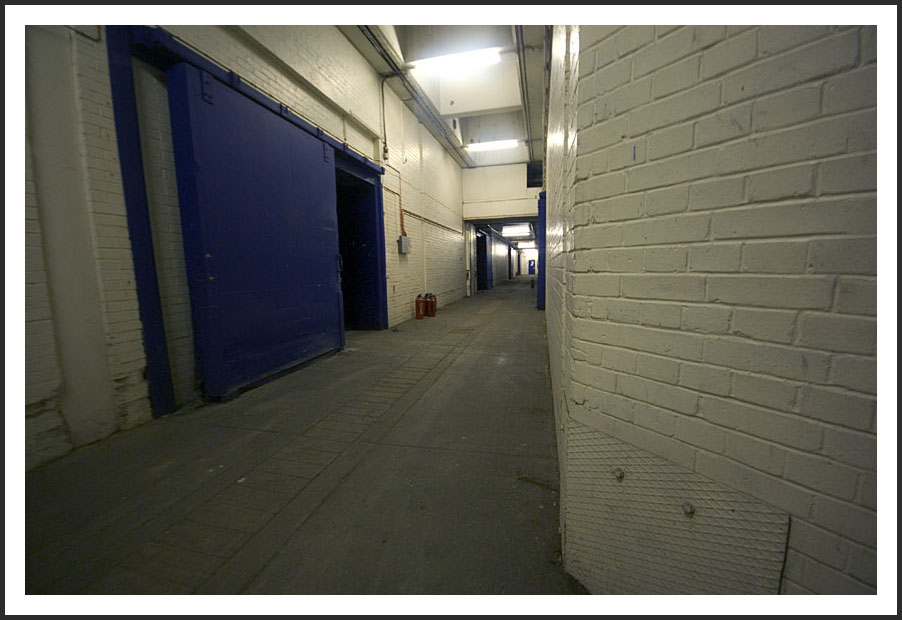 ...contain the dis-used cold stores. They are now completely empty but I would guess at some point they would have seen further use for storing documents.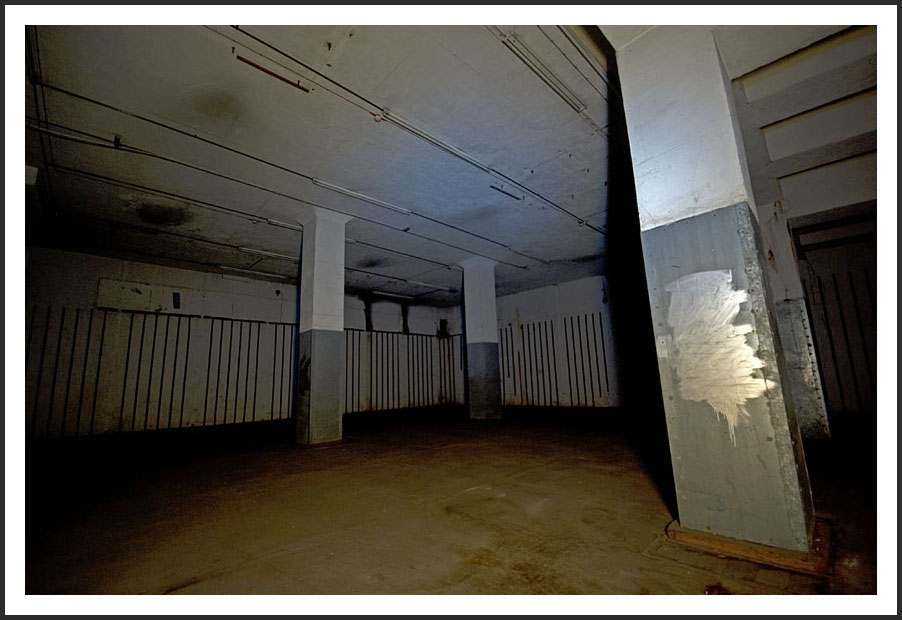 At the very back of the building there is some old graffiti in a corridor, some quite artistic.