Box Freestone Quarry - Wiltshire - Jan 2014
After a very quick solo visit to the Cathedral back in 2012 I was hooked on seeing more of the place so I asked if a few members would be up for a trip to Box Quarry so just after the New Year. I met up with FaZY, Kira, Reef, The Devil Child & Steve for a fun packed few hours down said mine. It was a good day and we saw quite a bit spending about five hours down there altogether. It had been raining fairly a few days previously so the mine was soaking wet when we toured so everything got covered in mud but I guess that goes with the territory eh?

A short history

The ready availability of limestone in the Cotswolds had made it a convenient building material since at least Roman times. Corsham sits on the Greater Oolitic Seam which, since it extends in about a 20 mile radius of Bath, has been termed 'Bath Stone'. This stone differs from the Cotswold seams further north by having a lower ironstone content and therefore being lighter in colour. It is also less friable and so suitable for producing the dressed blocks of stone so common in the buildings of towns like Corsham and Bath.

Until the 19th century, the Corsham area had been quarried chiefly for local use. The construction of the Box Hill railway tunnel by the great engineer Brunel, however, brought the means of transporting stone easily further afield at the same time, coincidentally, as uncovering huge new deposits. So much stone was shipped from Corsham now that Bath Stone was sometimes also known as 'Corsham Stone'.

After the First World War, the expense of extracting stone and the development of cheaper building materials almost brought quarrying for Bath Stone to an end. With the renewed interest in conservation and building design sympathetic to its context, high quality limestone is again much in demand and quarries are being worked again, not only in the Corsham area, but also at Limpley Stoke near Bath. It is understood that stone is currently being extracted regularly from up to three different quarries in Corsham.


Moon rise in the cathedral.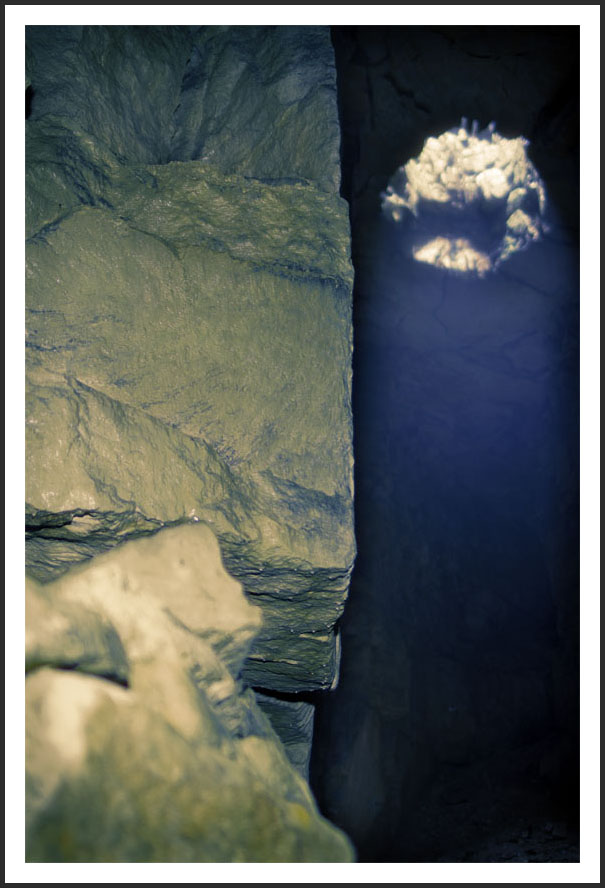 Not sure what this was looks like a sort of pick sharpening area?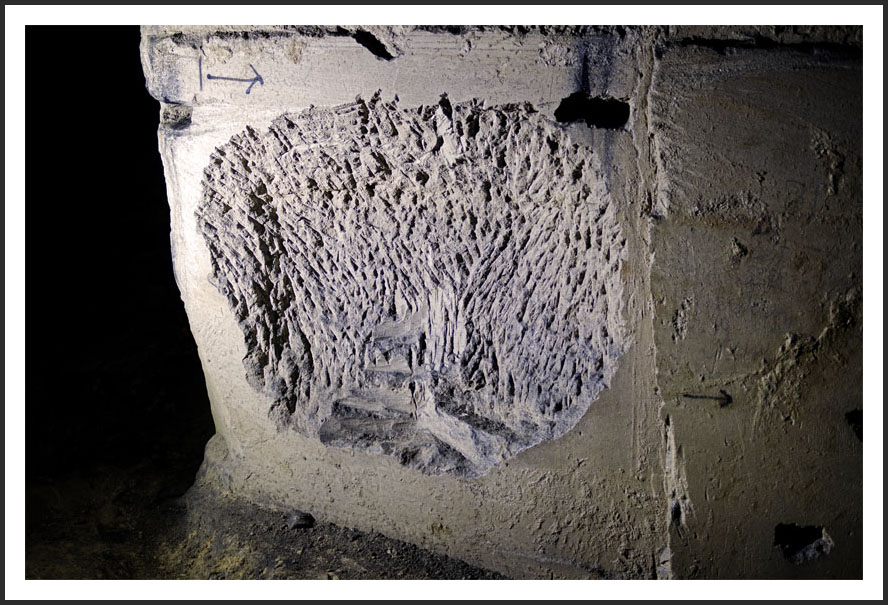 Pictures of deads.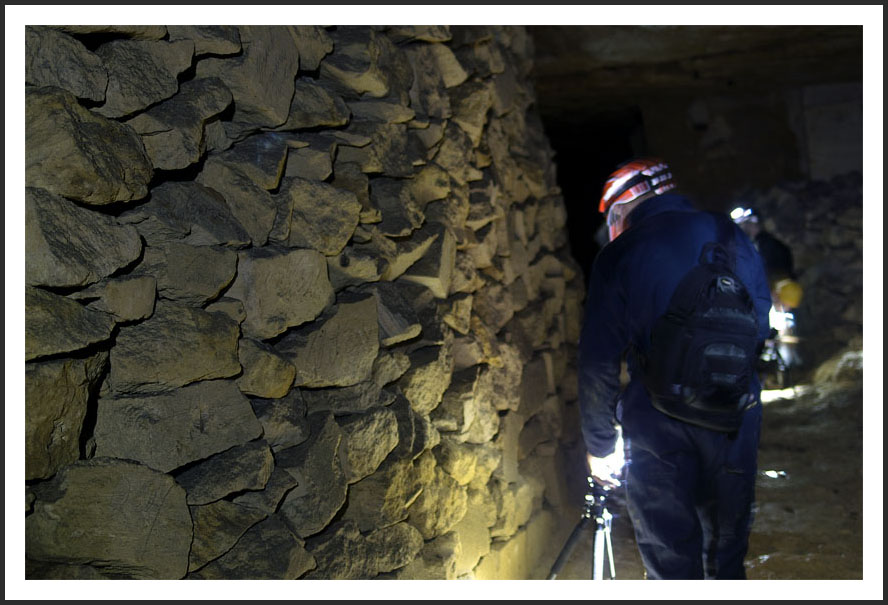 A random part somewhere.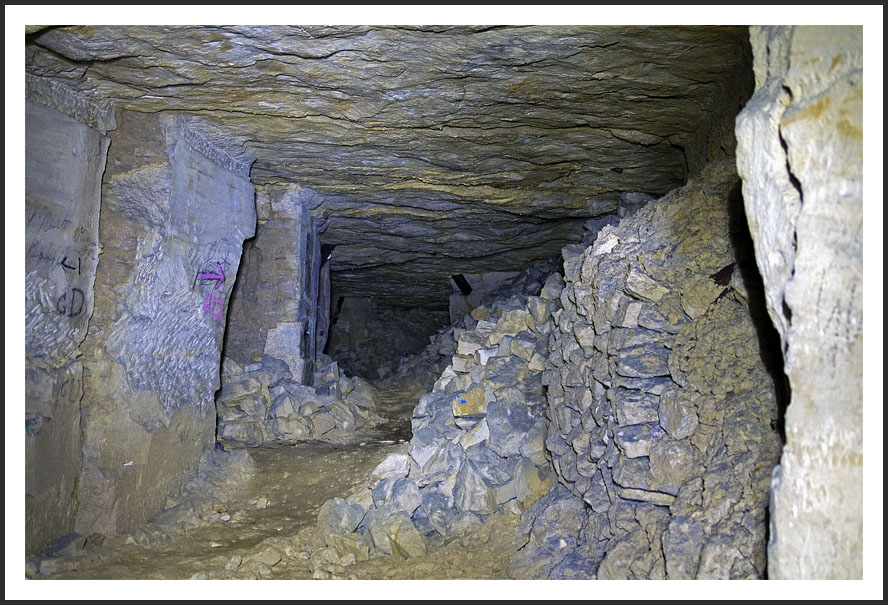 A grilled bit.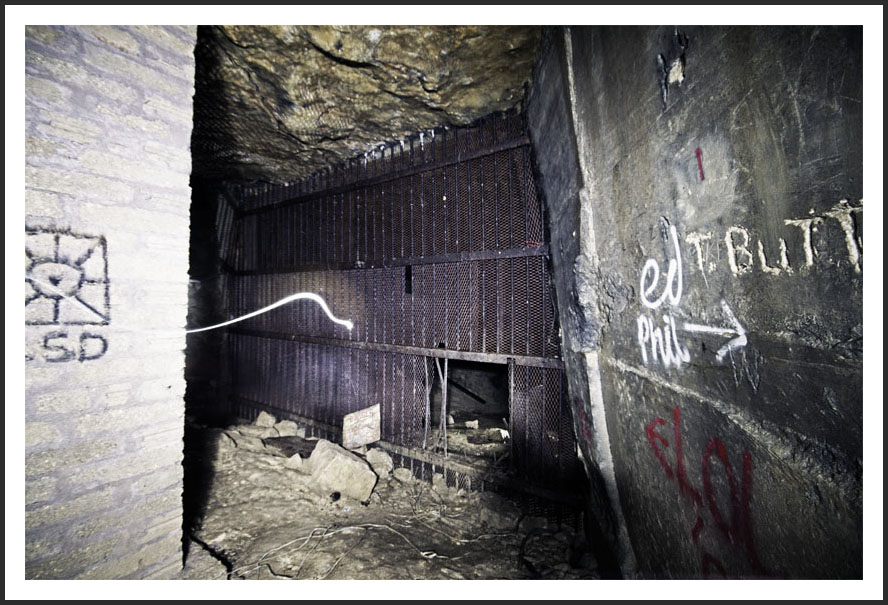 The entrance to the long tunnel that leads to the red door.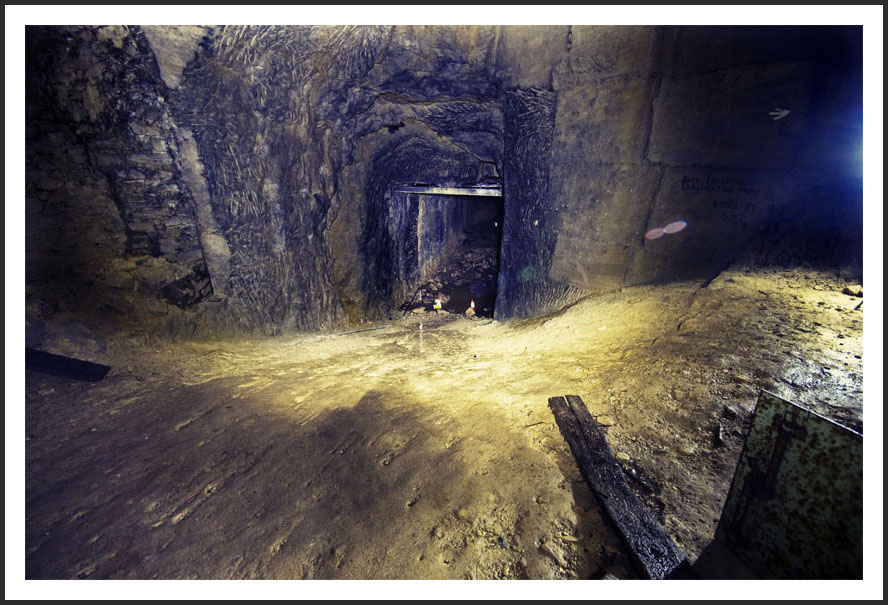 A re-enforced area.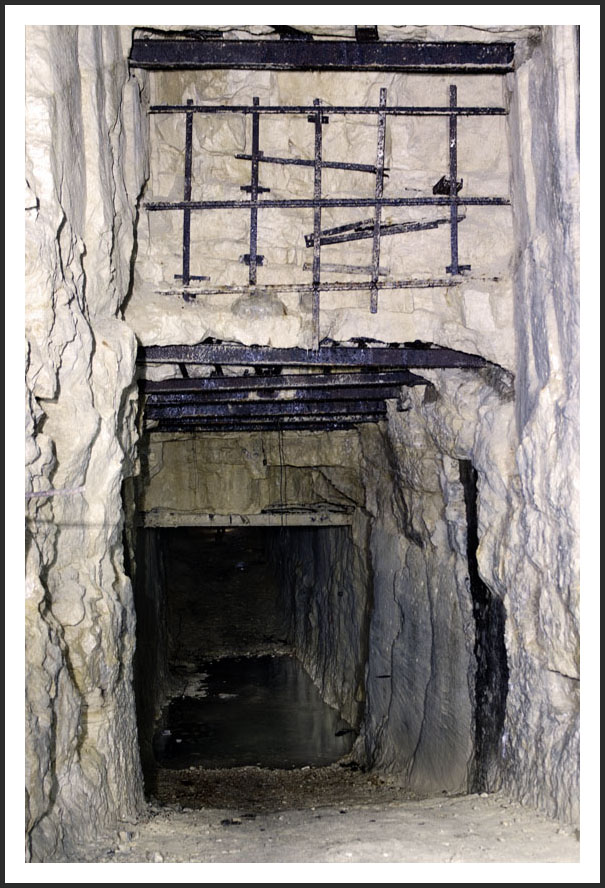 Another re-enforced bit.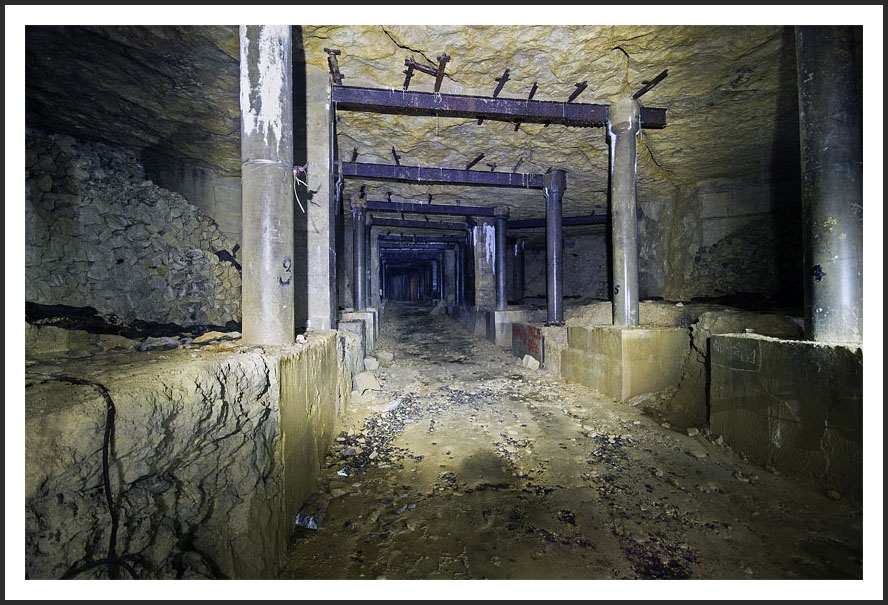 A bit of vintage graffiti.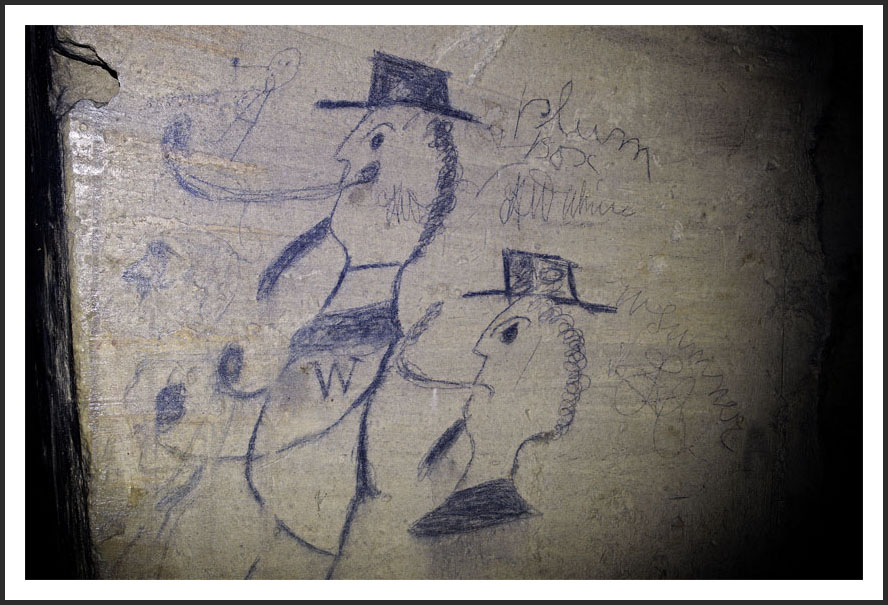 Some nice "brickwork".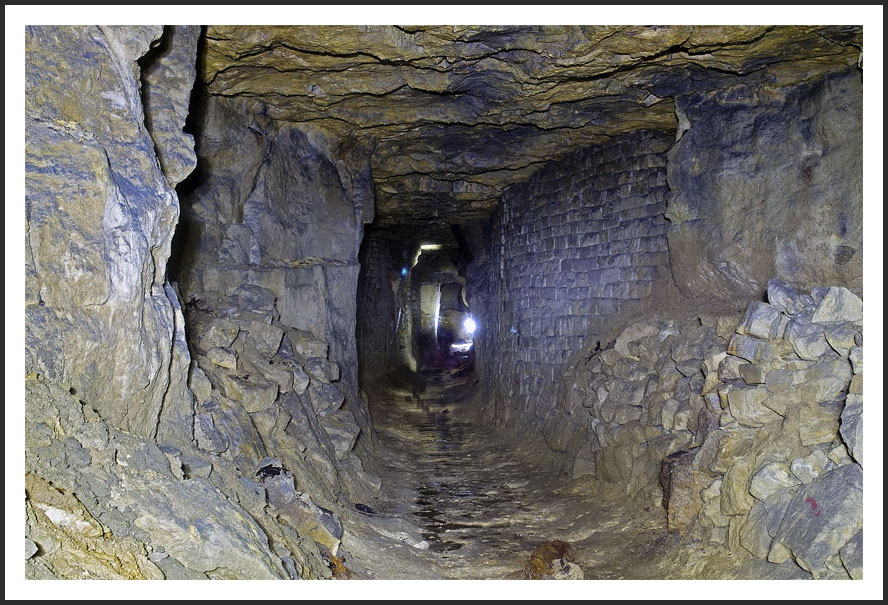 Old railway tracks.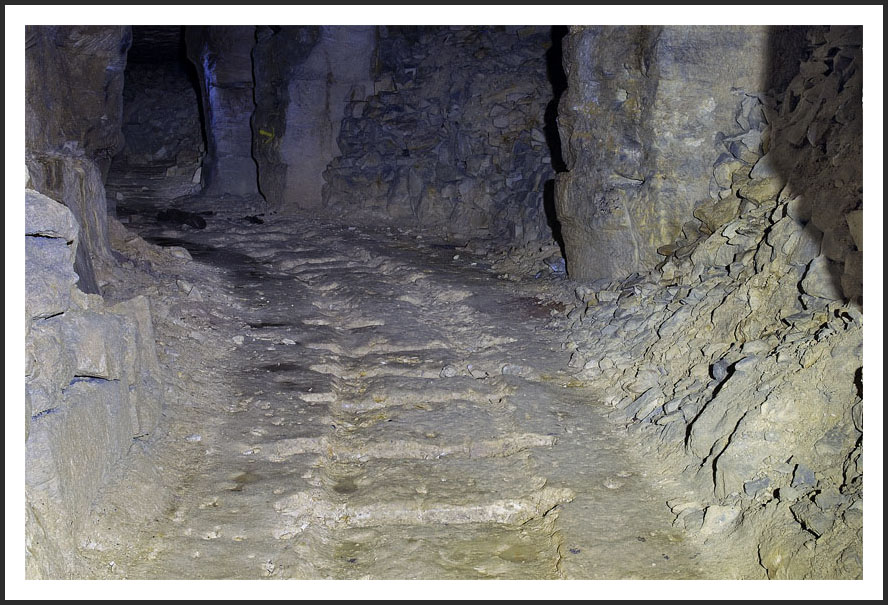 Another odd random part.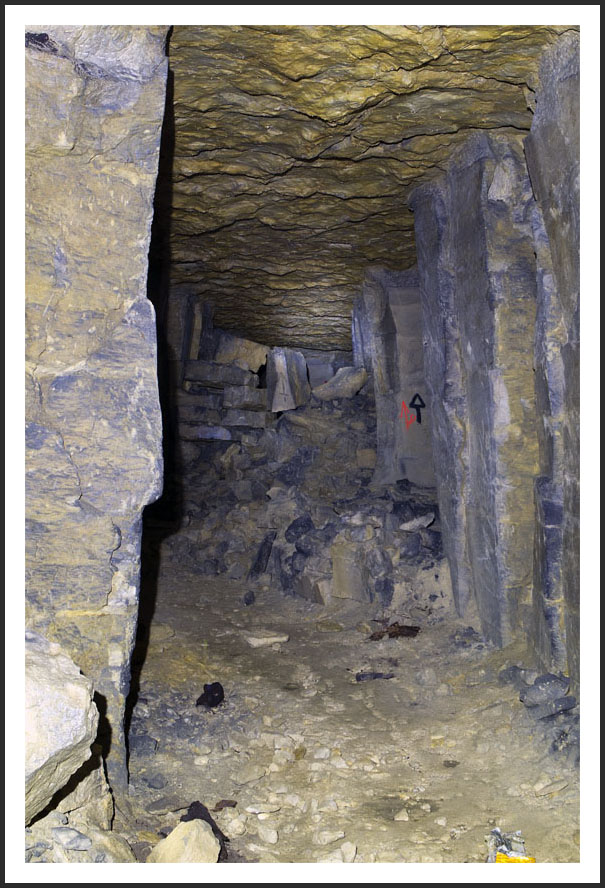 The spooky Scooby Doo stairs to who knows where.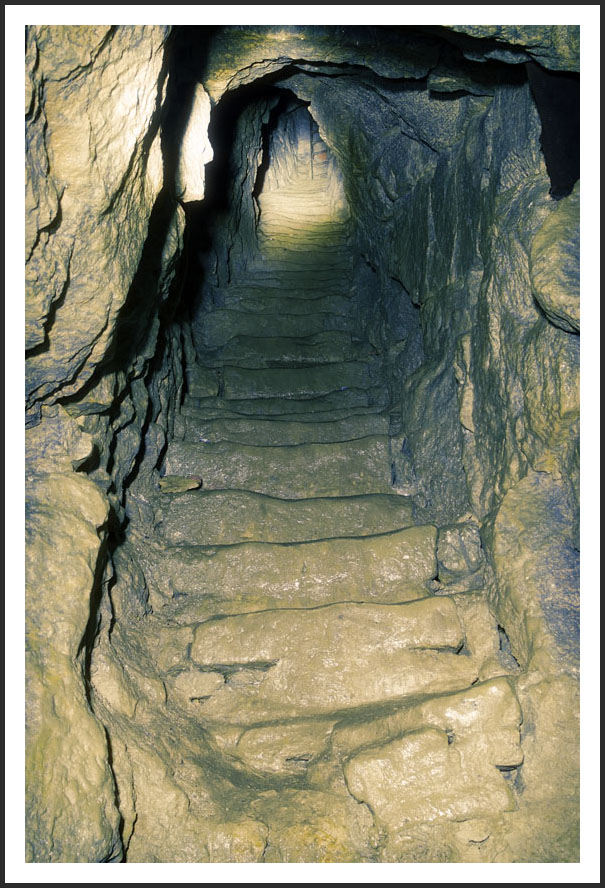 Yet another random part.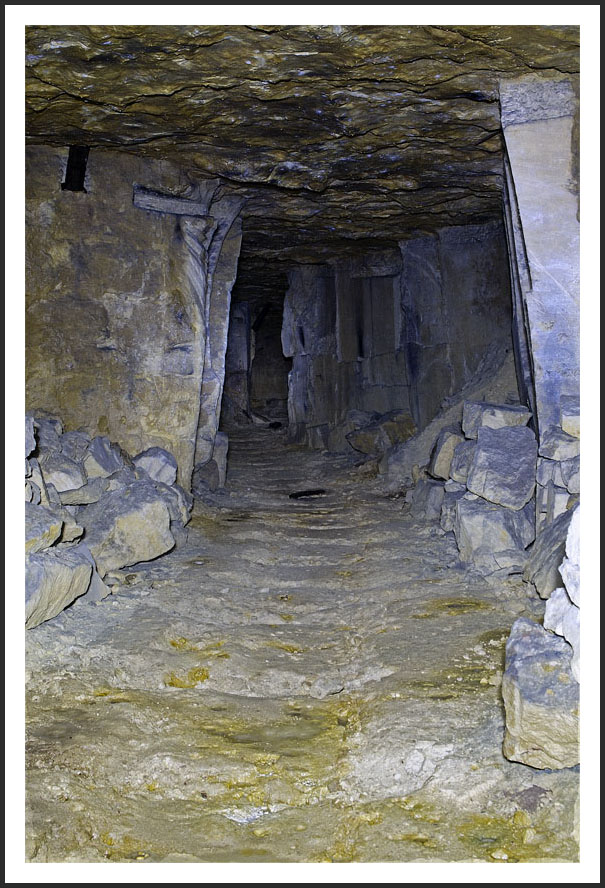 A nice "tunnelly" bit. Check the crack in the roof.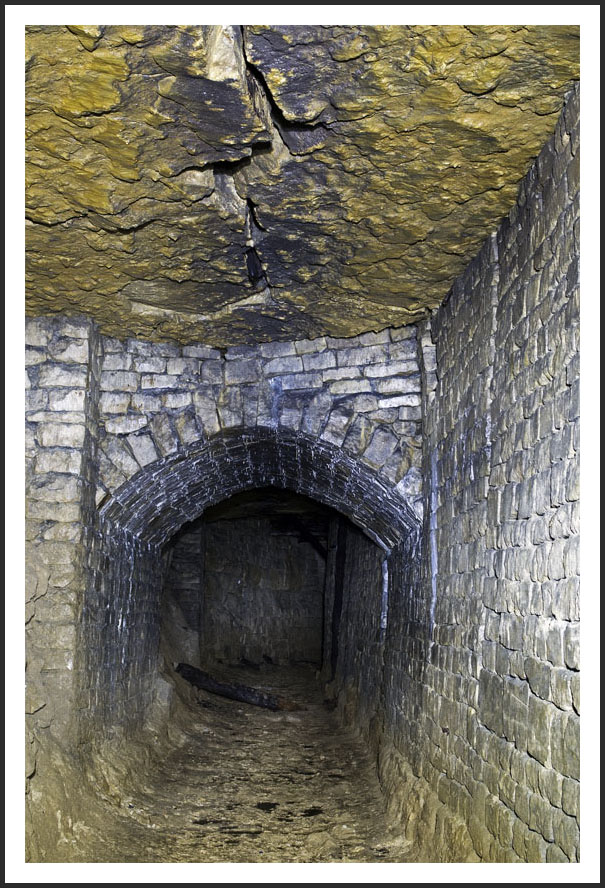 This part has of the mine has only one entrance and one exit, so I'm told, so a collapse here and it's game over. The rusting iron used to be a hut.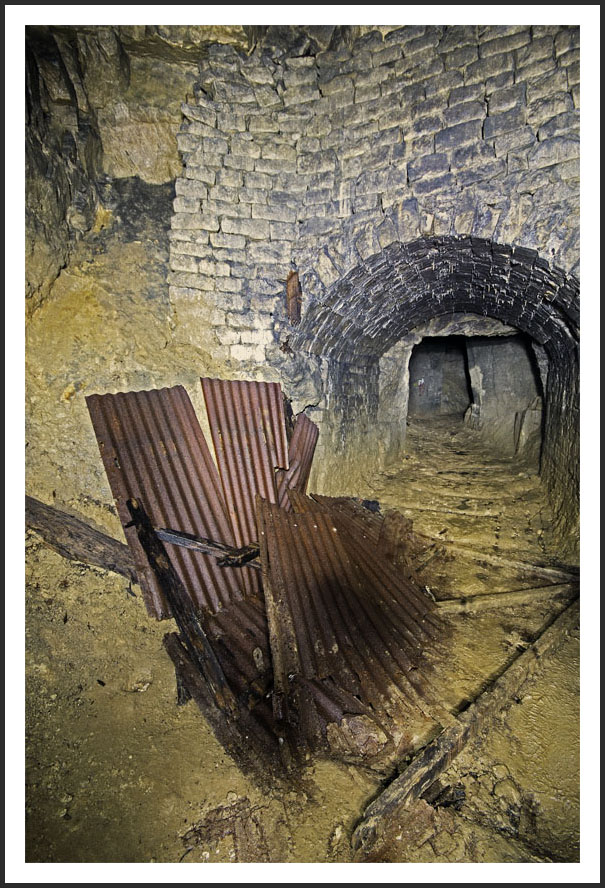 The crab winch, here are a couple of close ups...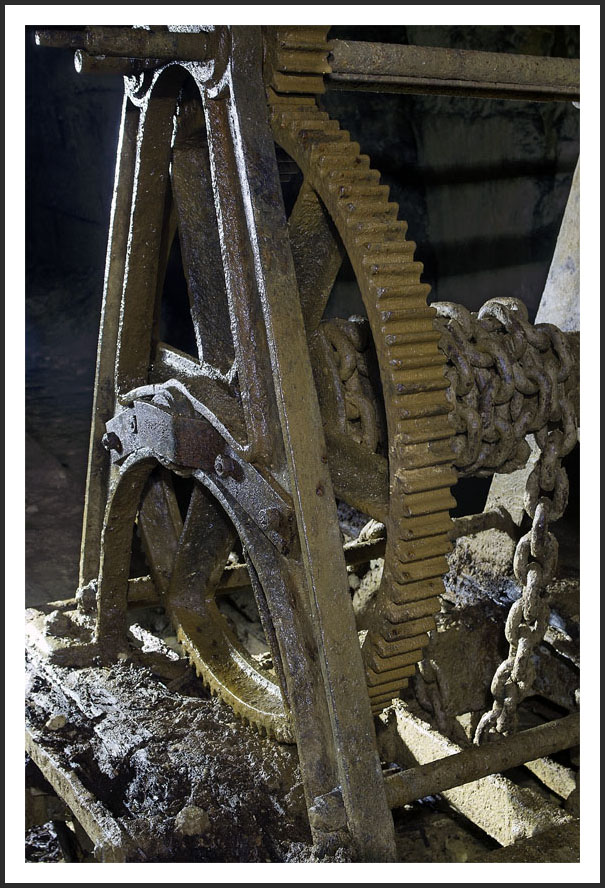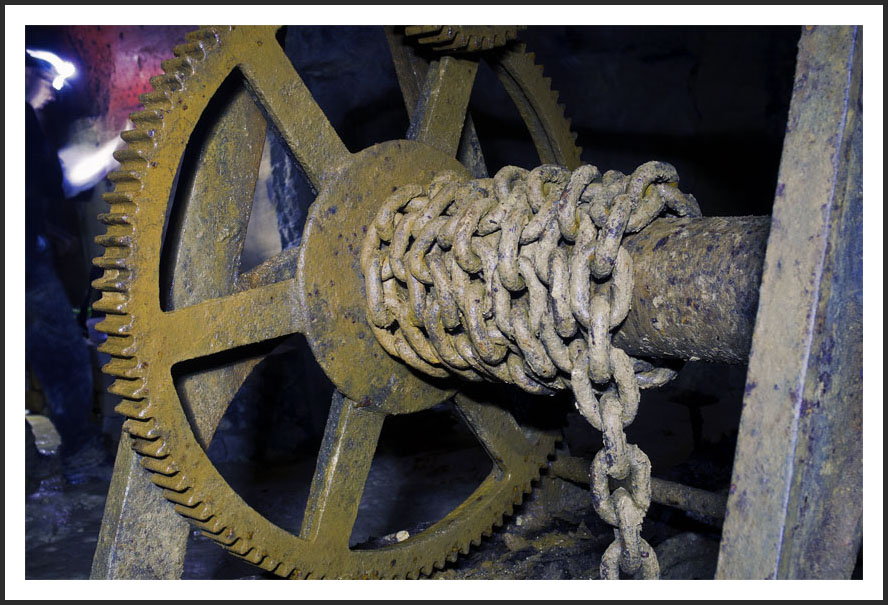 Apparently the rocks above fell on the mined stone below after they had been stacked up there. I expect that ruined someones day.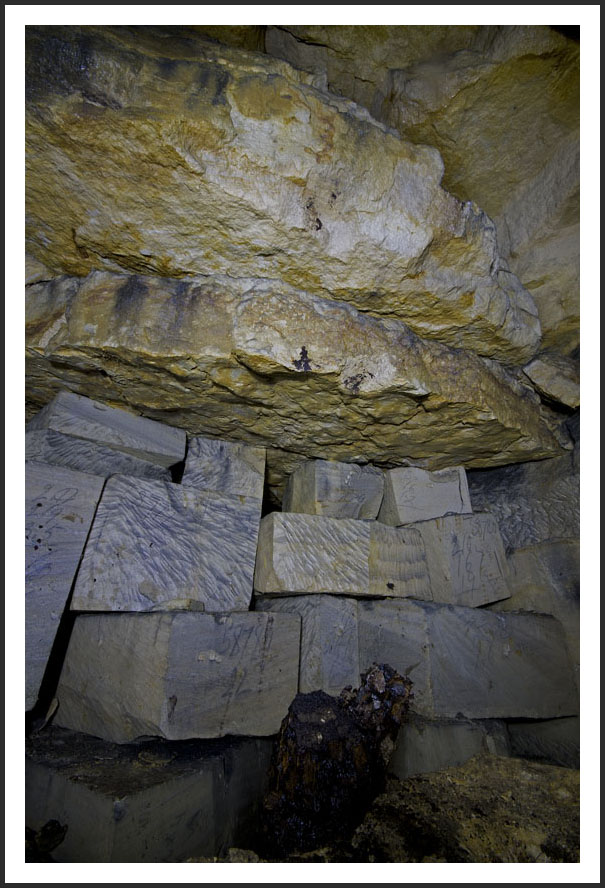 Calling it day, we pay a quick visit to this crane...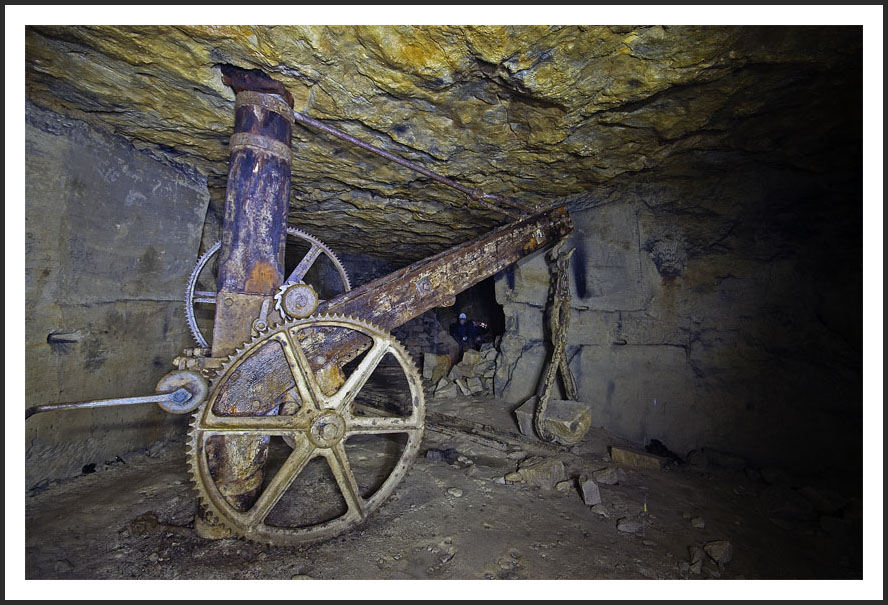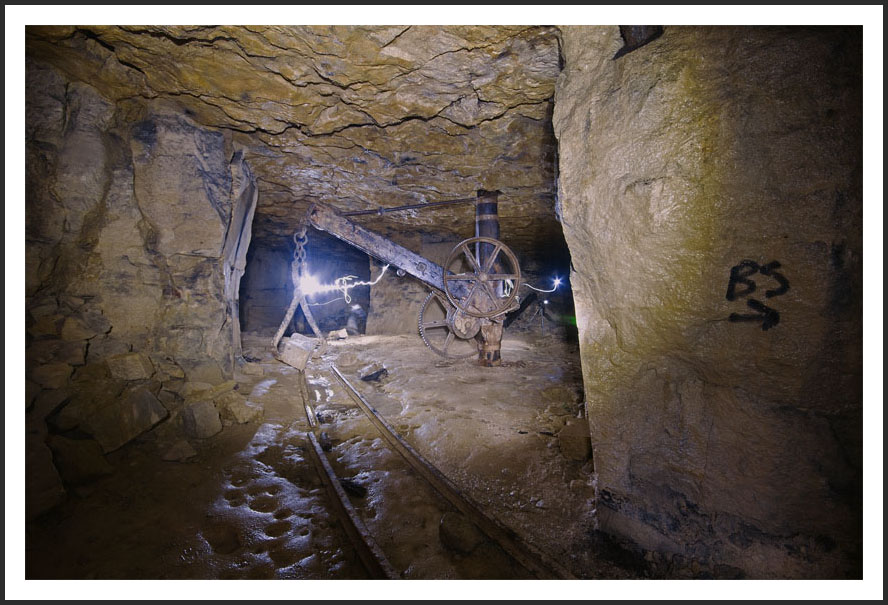 Junction.