Box Freestone Quarry - Wiltshire - Feb 12
Box quarry was mainly operative between 1880 and 1909 when millions of tons of highly desirable honey coloured Bath stone was removed. The stone was discovered after Brunnel drove his tunnel between Box and Corsham. The Cathedral is a huge space in the quarry were the stone was cut and removed through a hole in the ceiling.
The Cathedral has really caught my eye over the years, seeing so many pictures, so I really wanted to take a few of my own in an attempt to capture the wondrous light, shade and colours there in. Once inside the quarry, finding my way to the Cathedral was a little bit interesting, not having a guide and being more used to explores where the fire exits are clearly marked, but after a while I felt confident enough to get there on my own. The real advantage in doing a space like this solo is that you can really take your time over the pictures and get them 100% perfect without having to worry about anyone getting in the way or moaning that they are bored.

On the way there, a lot of Box quarry looks a lot like this.

Just inside the Cathedral.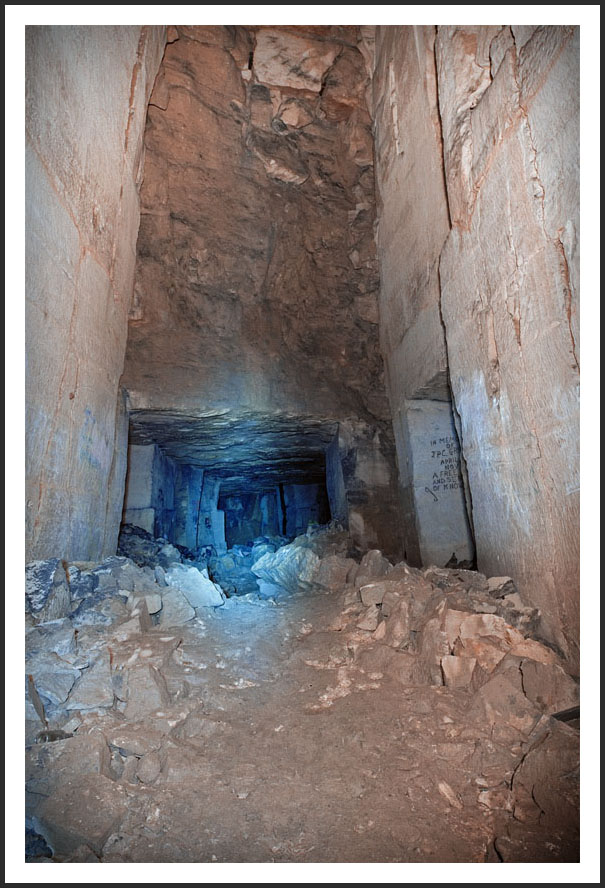 A fisheye shot looking back.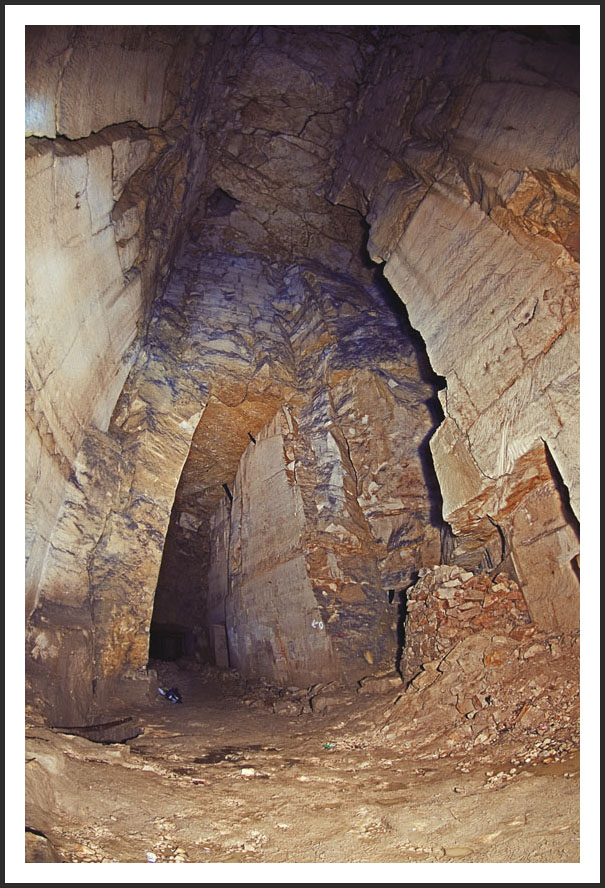 Spinning through 180 degrees, the hole in the ceiling is where the stone went.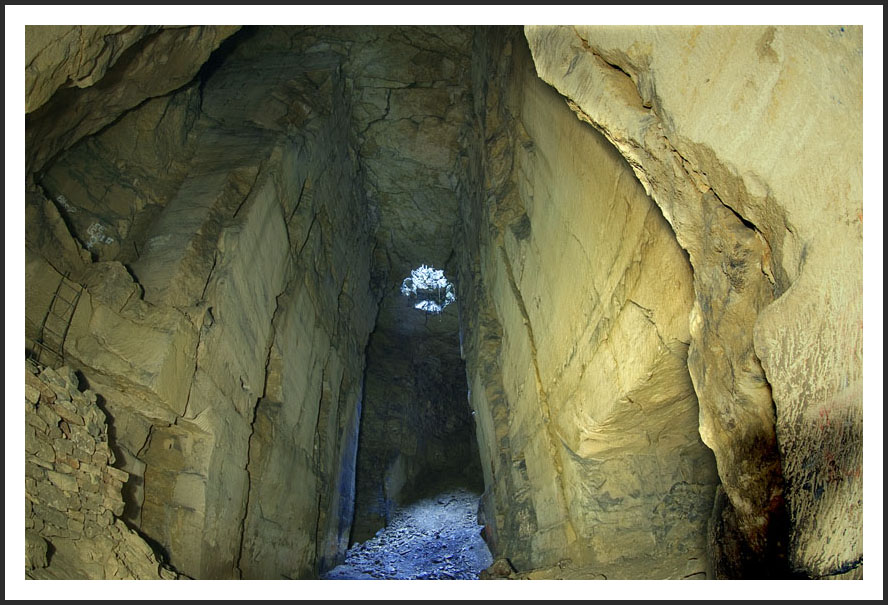 Close up, fantastic light.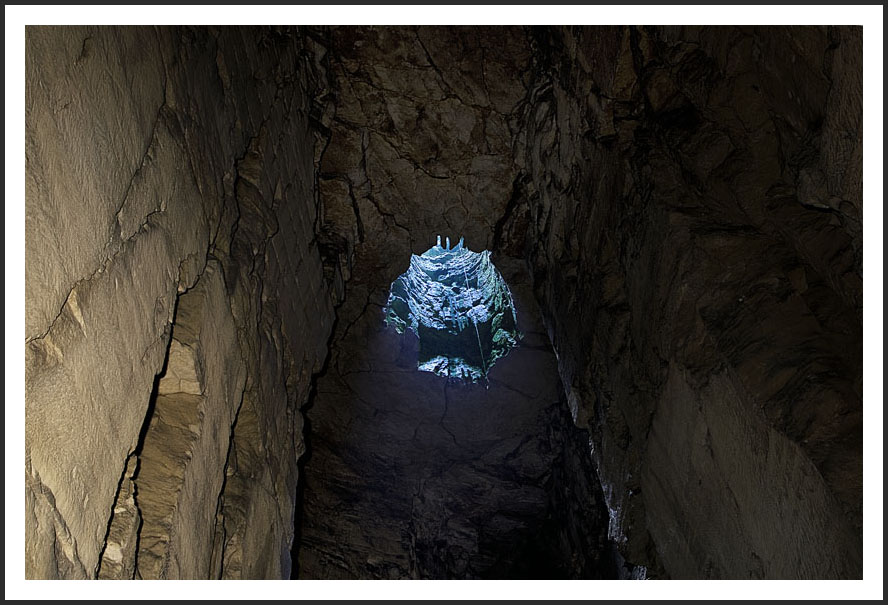 Piles of shale collected below the hole.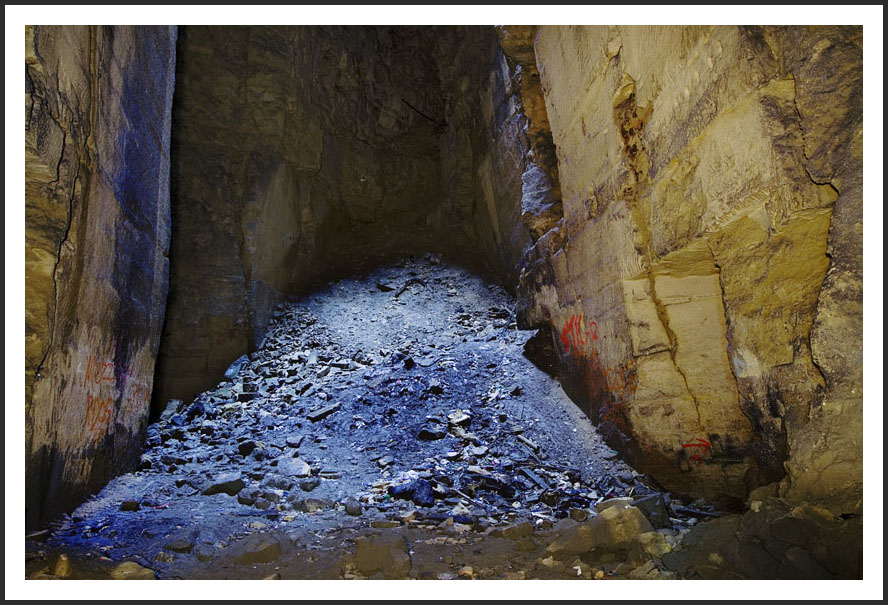 Another fisheye view. The hole in the floor is a well.