Aldwych Tube Station - LON - Jul & Oct 2010
LT recently opened up the disused Aldwych (Strand) station booking office for a couple of weeks to use as a sort of exhibition space to explain all the forthcoming developments about to happen on the Tube, and, well, to their credit, they could of used any old boring office space so more power to them for choosing this site. A rare opportunity to get into this building and it kind of reminded me of the Chord exhibition in the Kingsway tram tunnels (see if you can spot Aldwych on the fake tube map).

A couple of months after I visited the booking office, LT decided that, as part of the 70th anniversary of the Blitz on London, they would open up the deep level disused station in an attempt to recreate what the experience was like for Londoners all those years ago. They installed a really nice old set of 1938 stock tube and filled it with actors dressed in period clothes who sort of gave you a bit of a story about their experience of the blitz. All a bit cheesy but a rare chance to visit the disused deep level station even though the stroppy LT bloke had a right go at me for using a tripod as he considered them to be a tripping hazard.
In a brief potted history, Aldwych was opened as a one station branch from Holborn around the turn of the century. It was closed during the war and used for storage and as a bomb shelter. Re-opened again after the war, it was finally closed in 1994 as the original life expired lifts where found to be too expensive to replace as passenger numbers did not justify costs. It's now mainly used as a LT training facility and as a film location. A more extensive history can be found here.
A wartime bus laid on for the tours.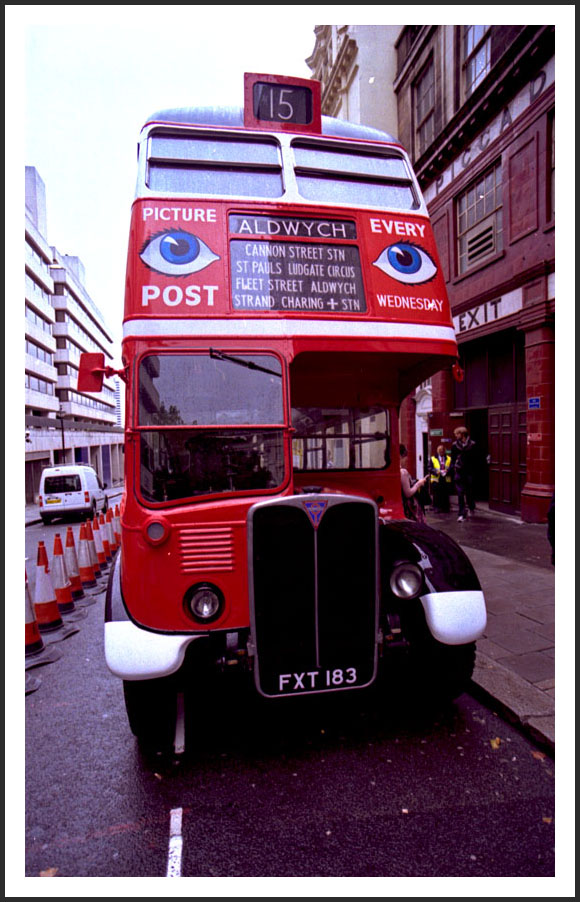 The Strand entrance.
The "repro" booking office.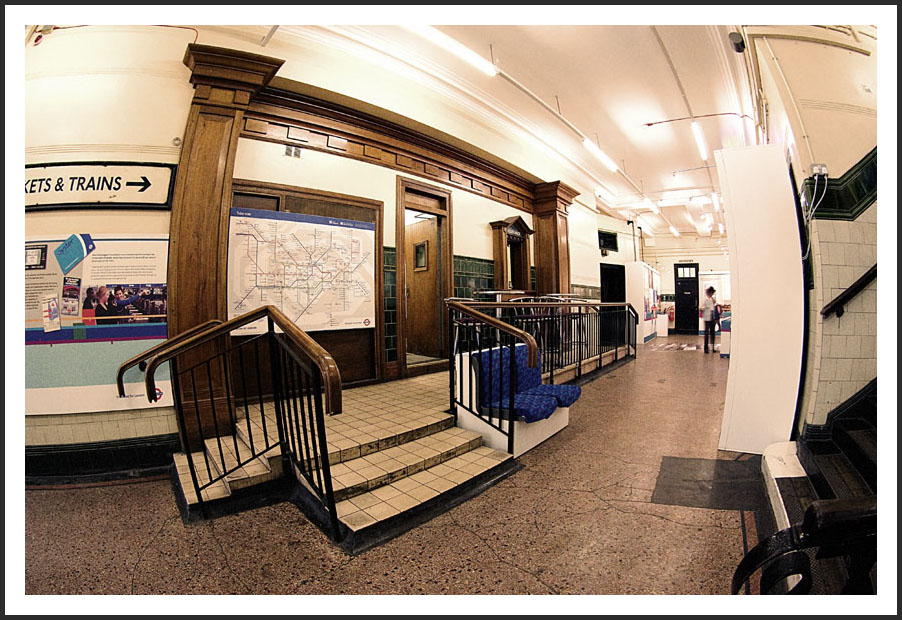 Lifts, now held in place by girders.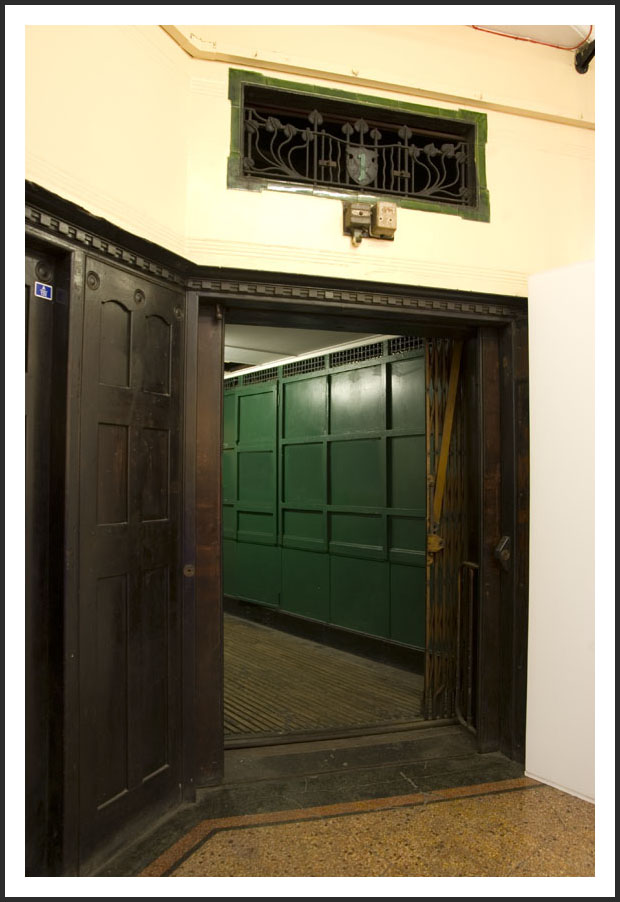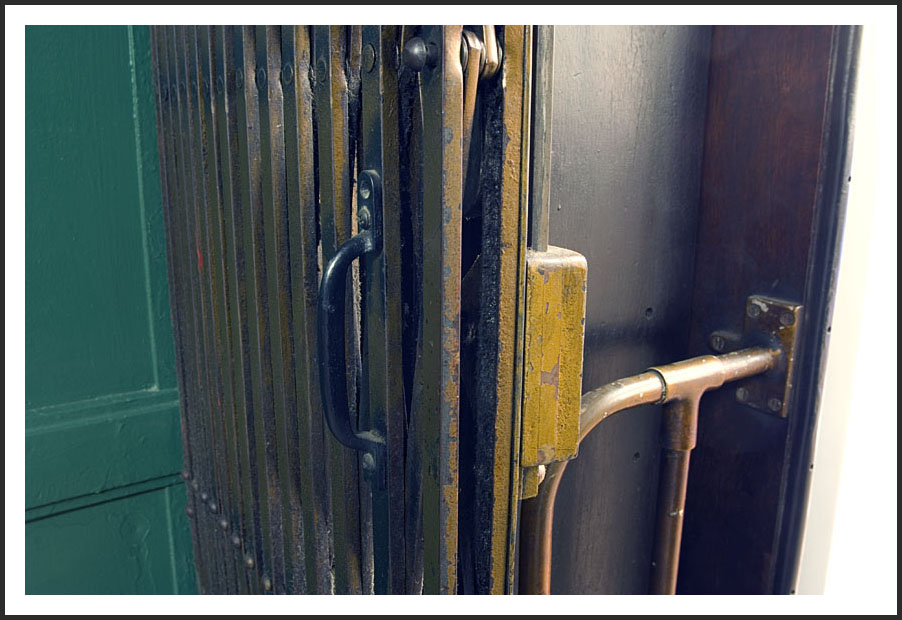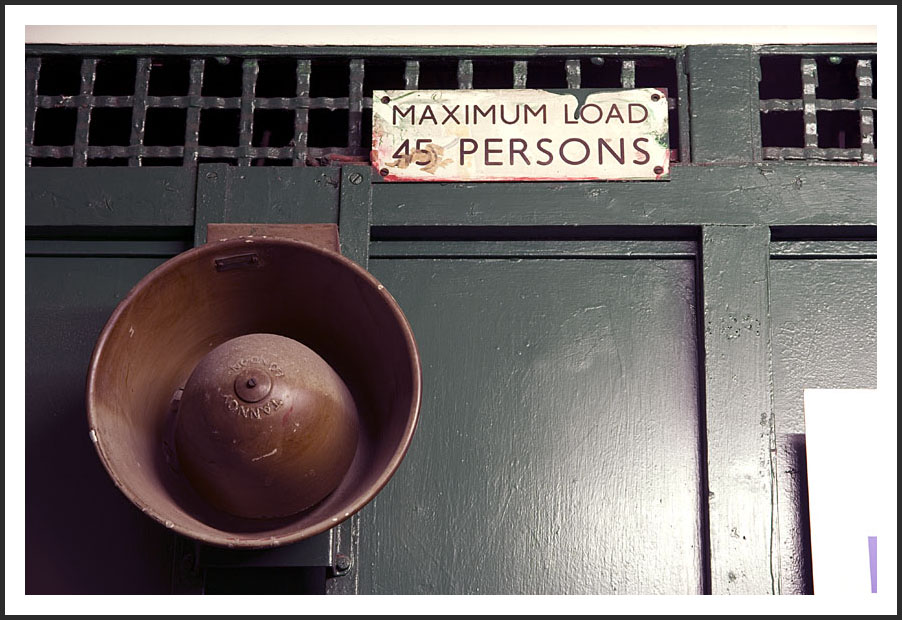 Once there was a ball in front of the grill fixed to a vertical bar which would rise and fall to show the current position of the lift.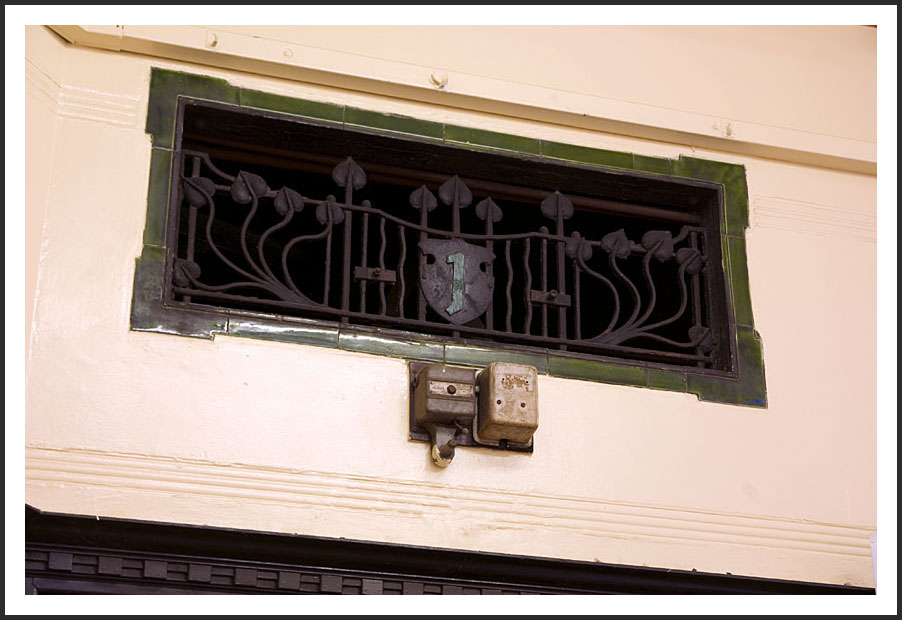 Some Photoshop experiments.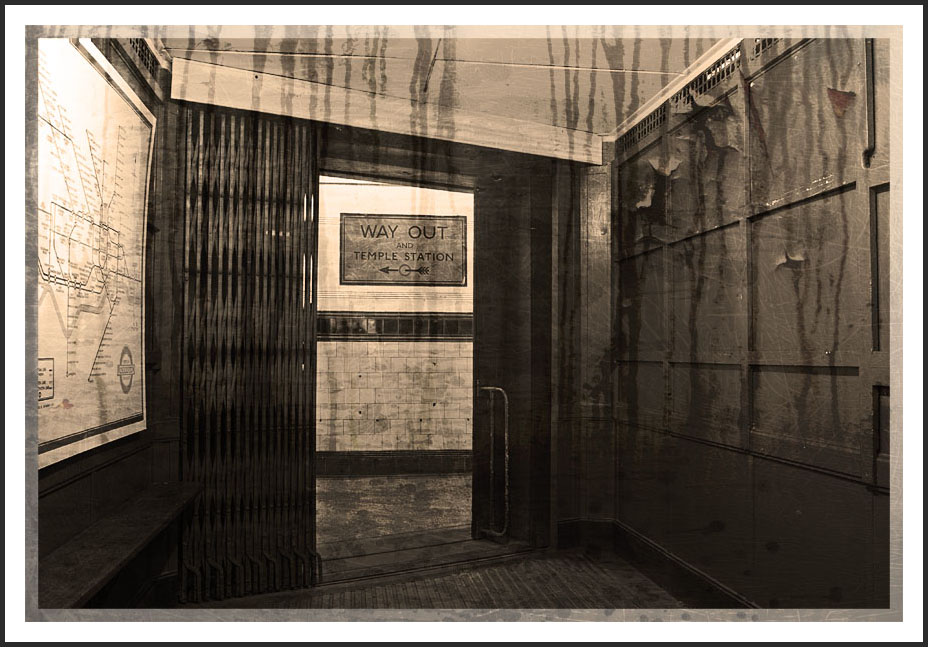 The original booking office.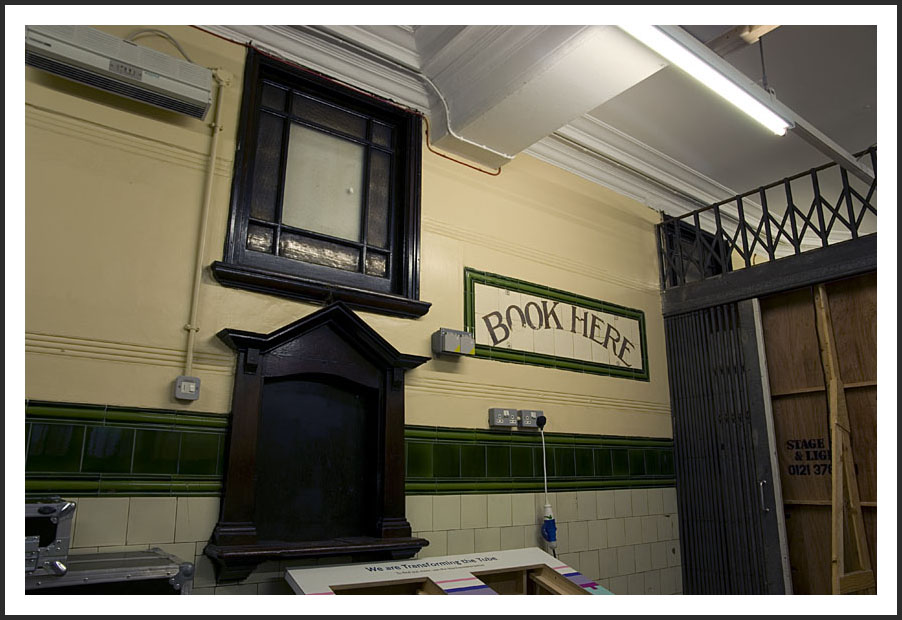 These telephone kiosk really took me back, I clearly remember them being quite common in tubes stations until the late 70's.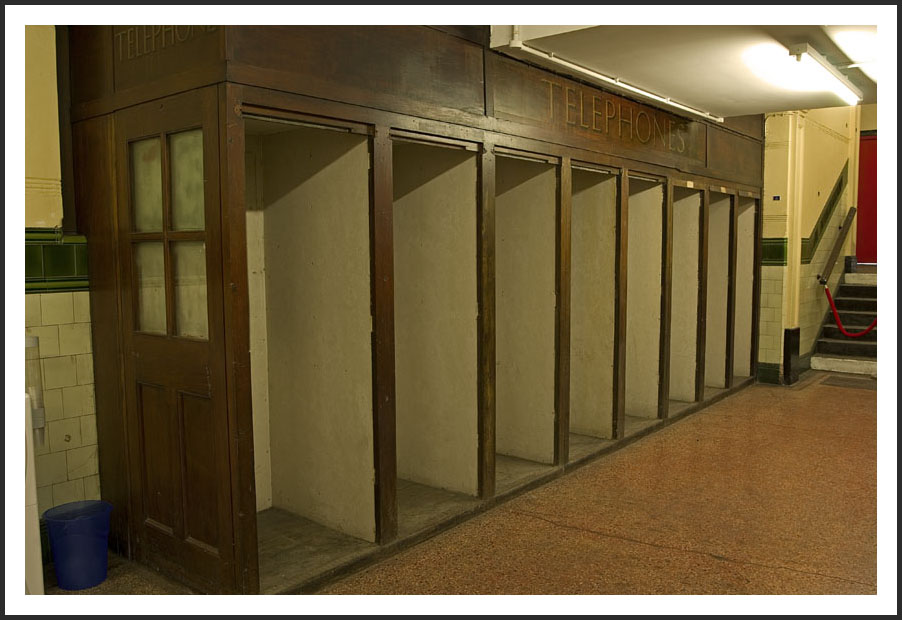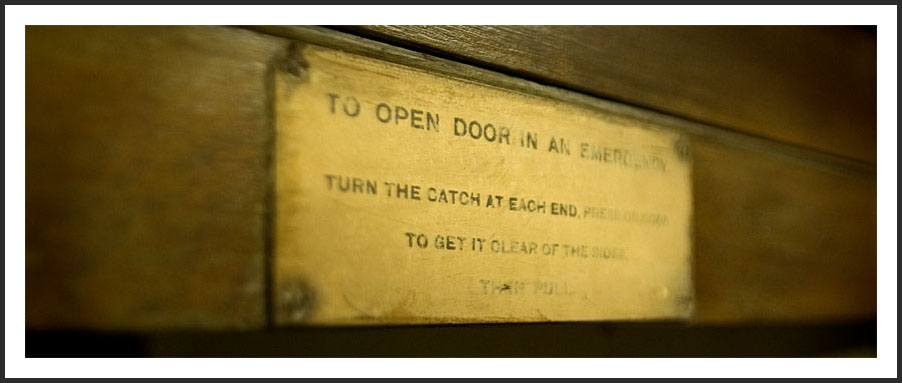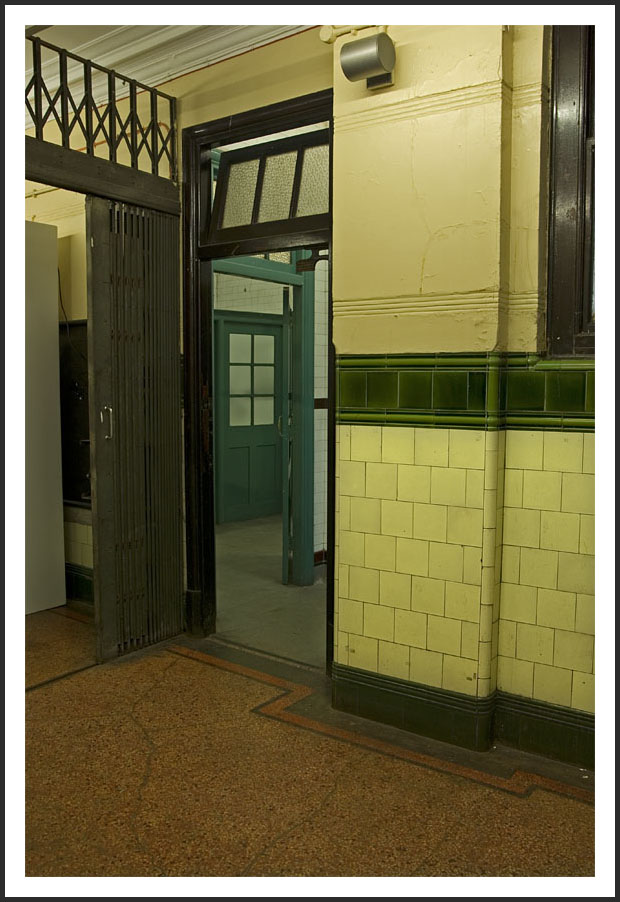 Strand entrance.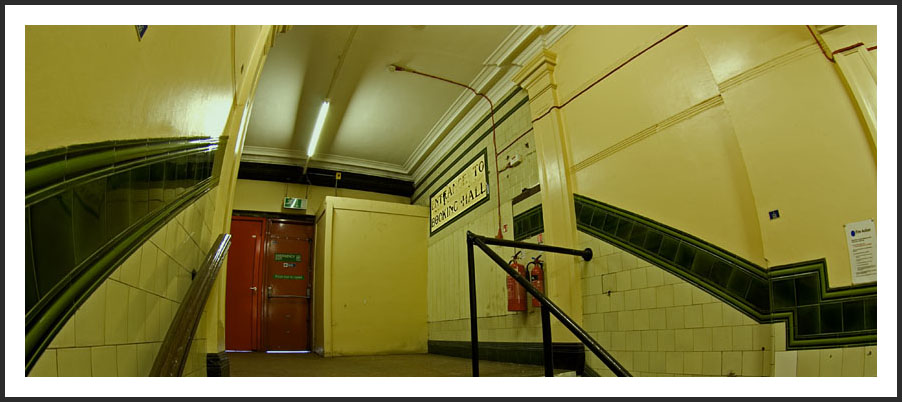 Now down the stairs to the deep level station.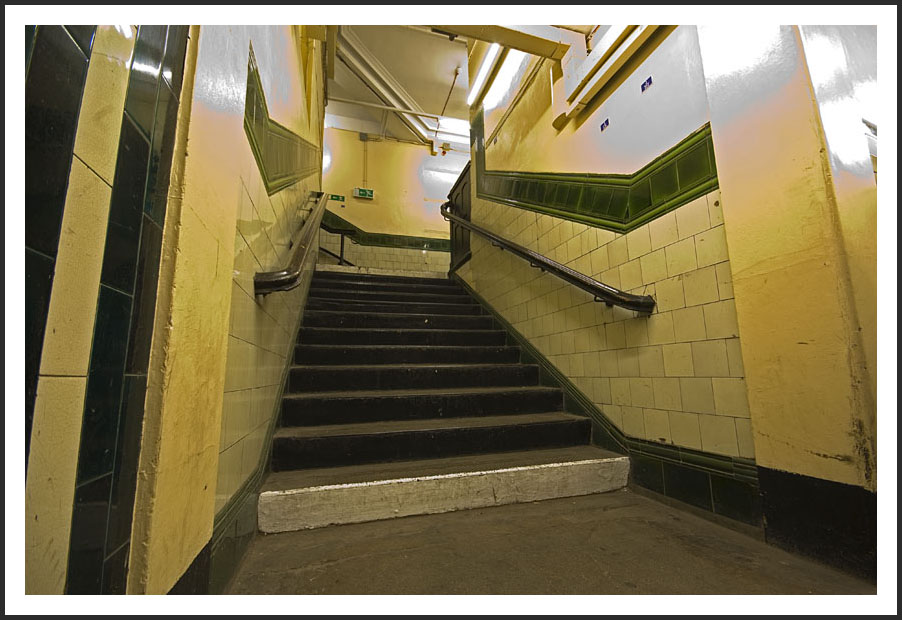 The emergency stairs, now the only access.

At the bottom of the lift shaft.

The remains of the lifts.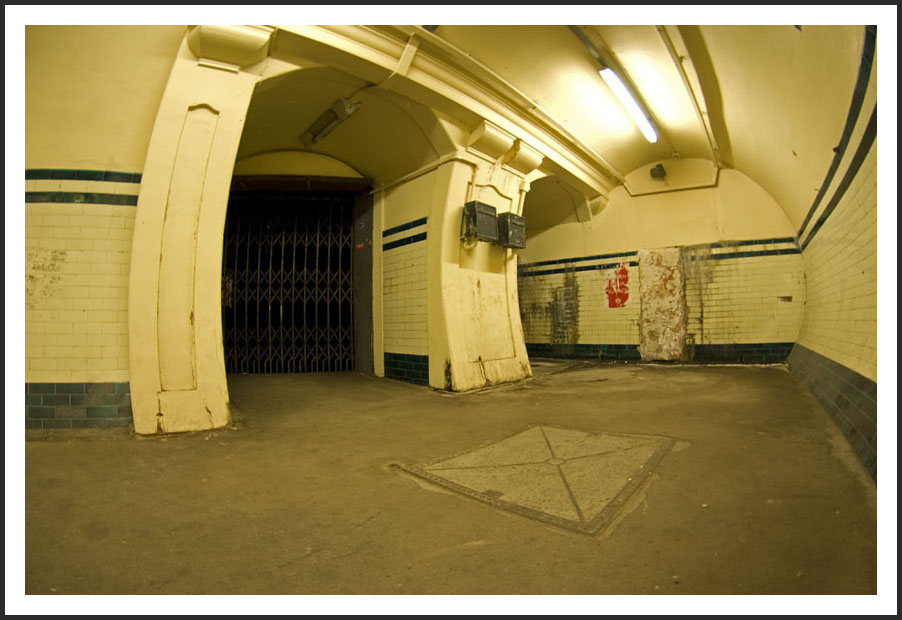 Down the passageway to the platforms.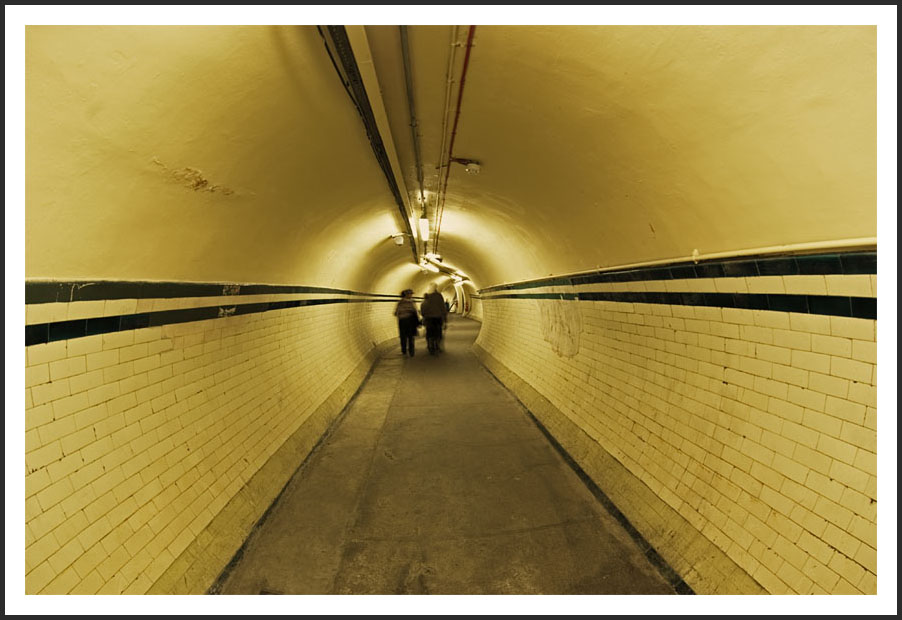 A nice set of 1938 stock.

Reproduction posters.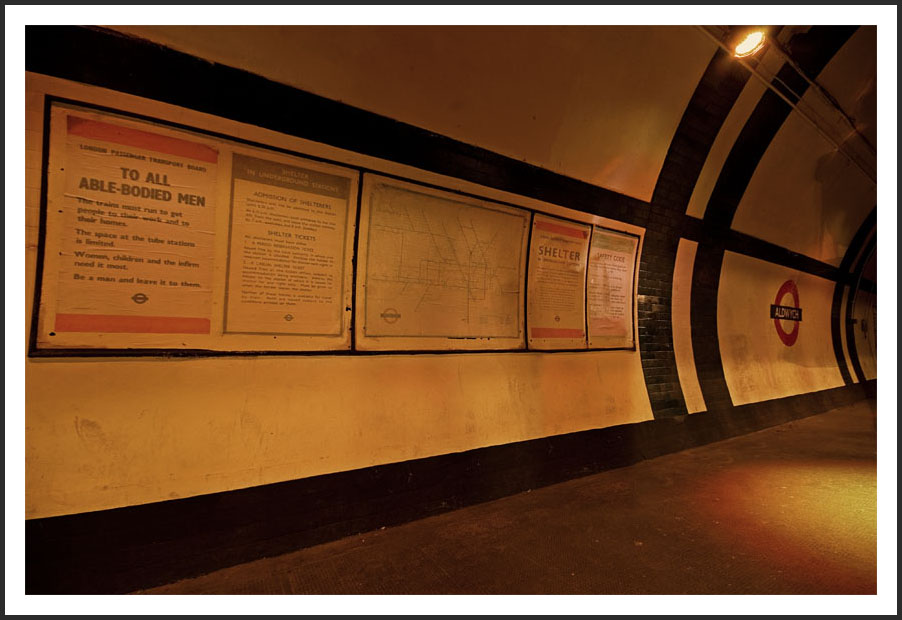 View down the platform.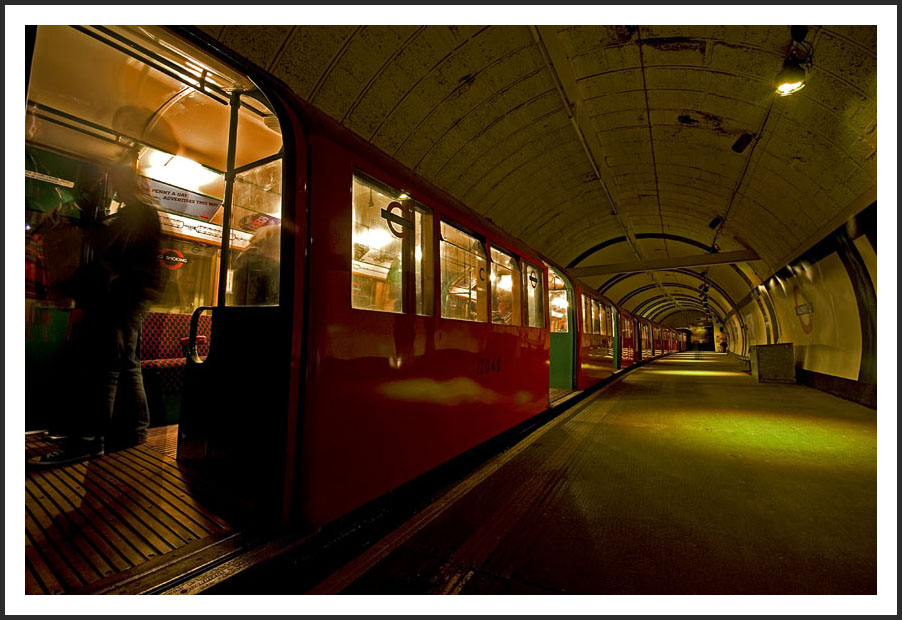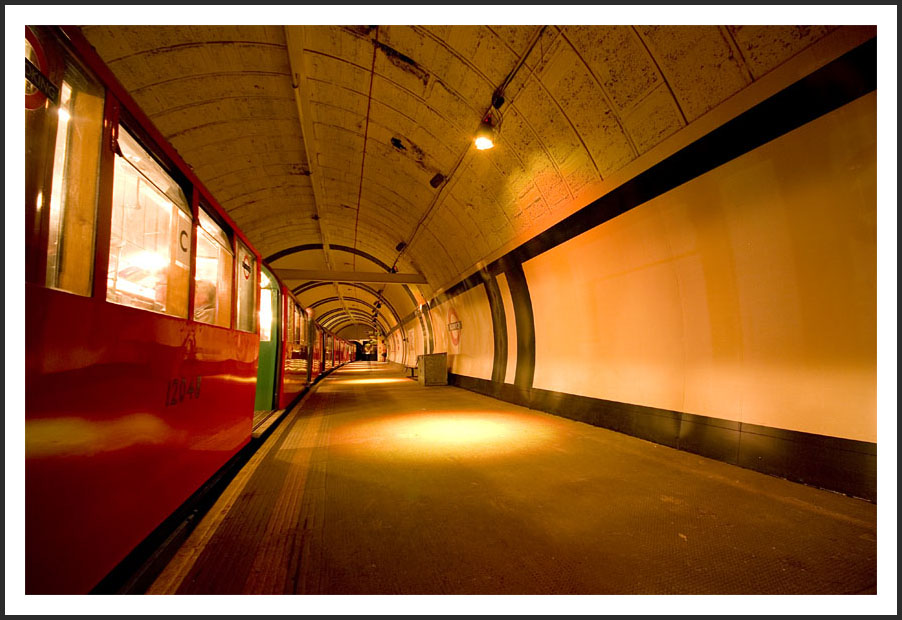 Inside the 1938 stock.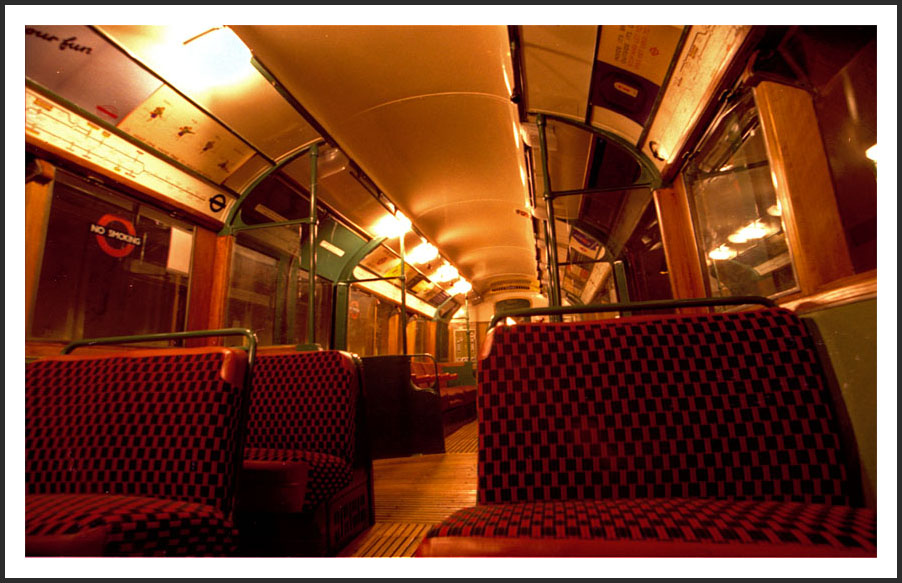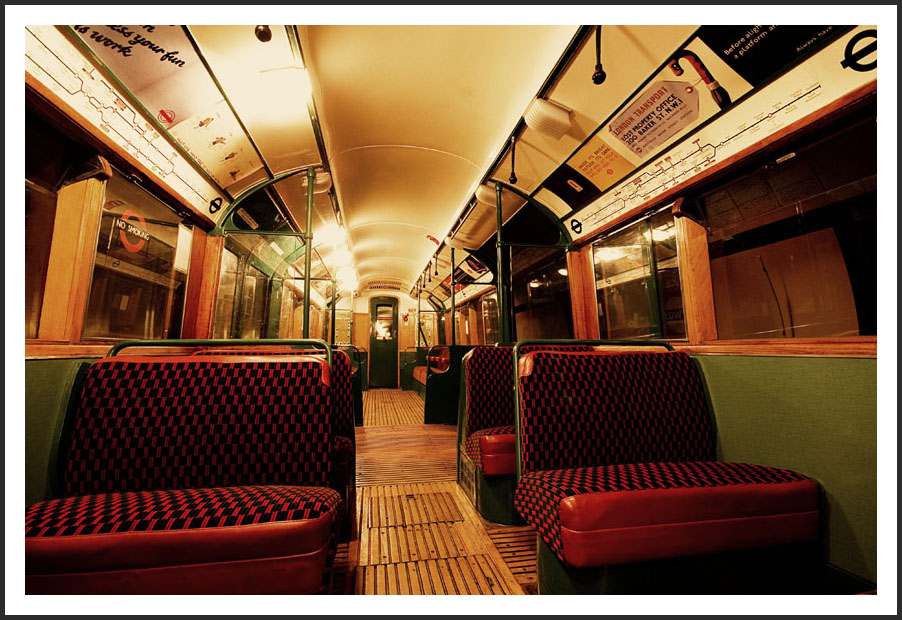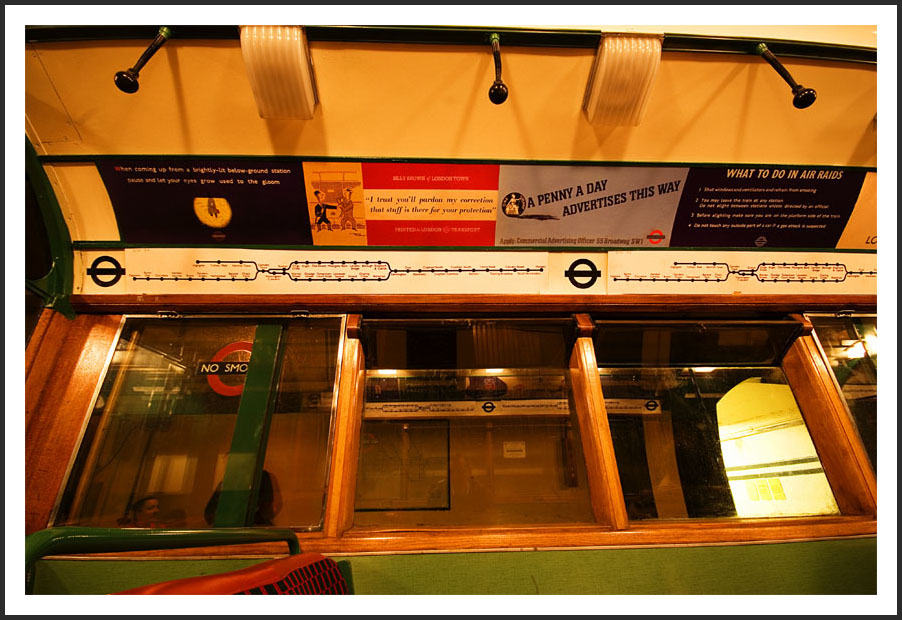 The actors, a typical 1940's housewife and a member of the WVS.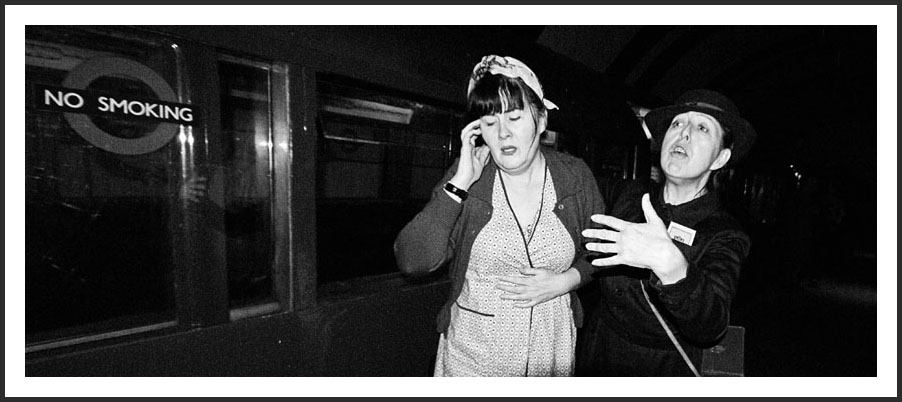 A spiv.