South Kensington Tube Station - January 2008
A "with permission" visit to see the disused parts of South Kensington station. An extensive history of the site can be found here. We started our tour at the top of the disused lift shaft, which were replaced with escalators some time in the 1970's. The building below used to house the lifts and is now only used for ventilation.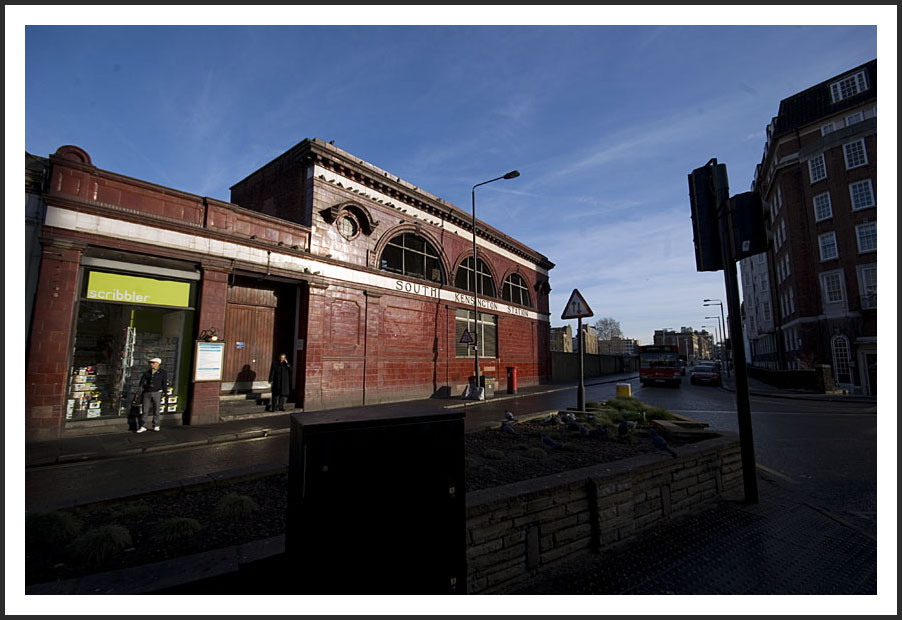 Inside the building, the lift shaft.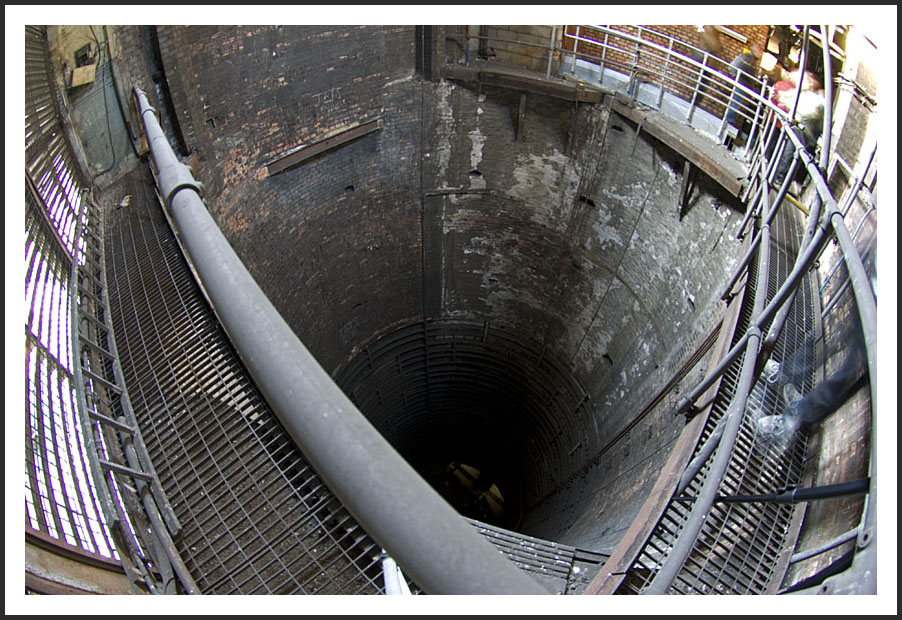 Ventilation equipment in the room opposite.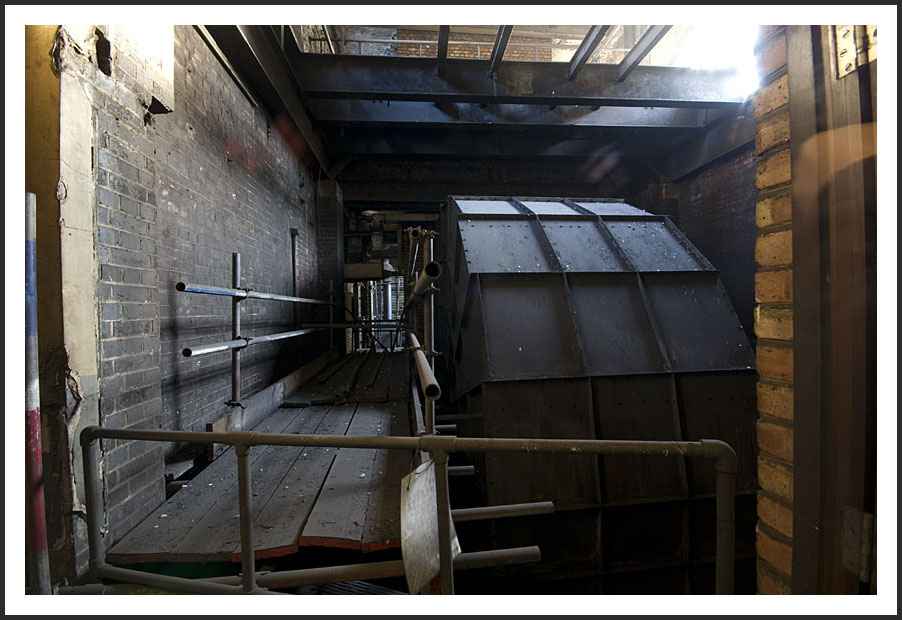 We were then taken to view the disused platforms on the high level station, where we passed this access ladder.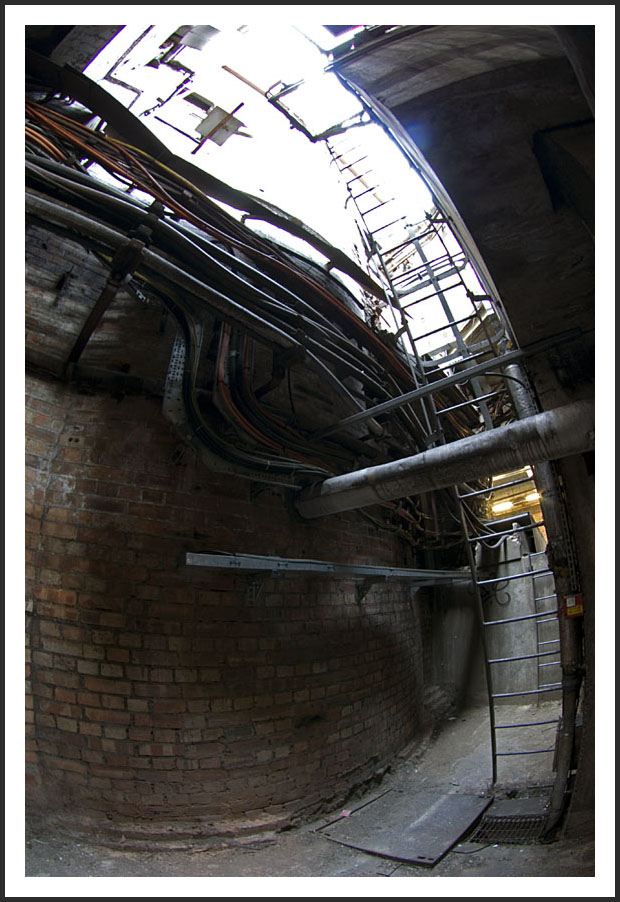 The disused platform, most of which has been removed. There is another, more complete platform, on the opposite side of the station.
We then visited the escalator machine room.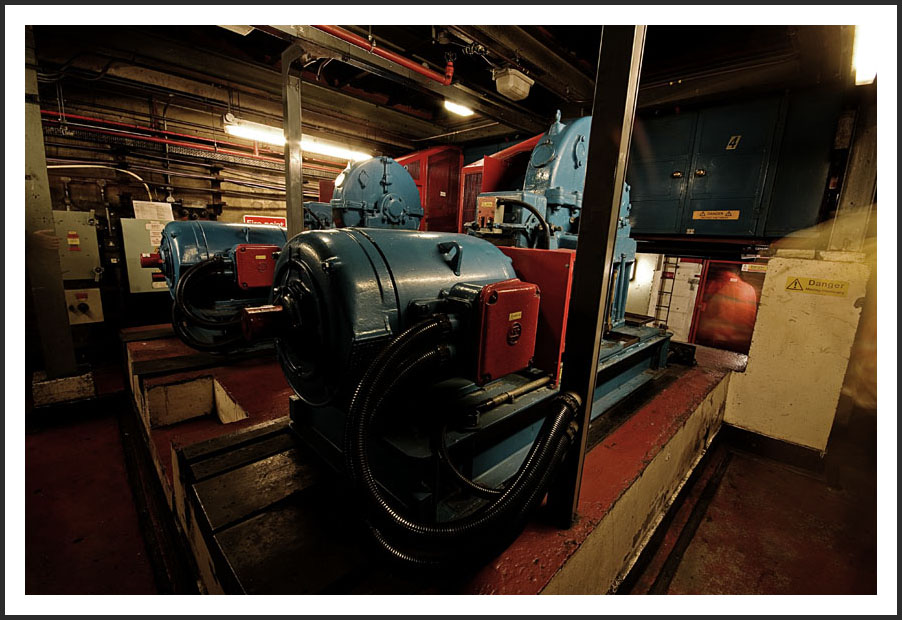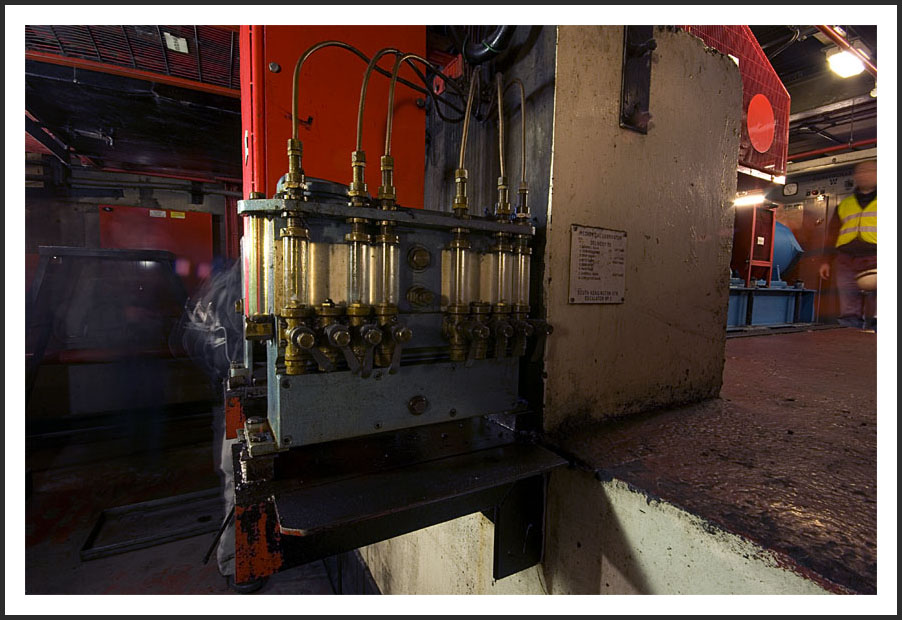 Next we descended to take a look at a very short section of deep level tunnel that had been constructed as part of a new line that would have helped to relieve overcrowding on the District line. Access was via a small door at the bottom of the escalators, the door being directly behind me in the shot below.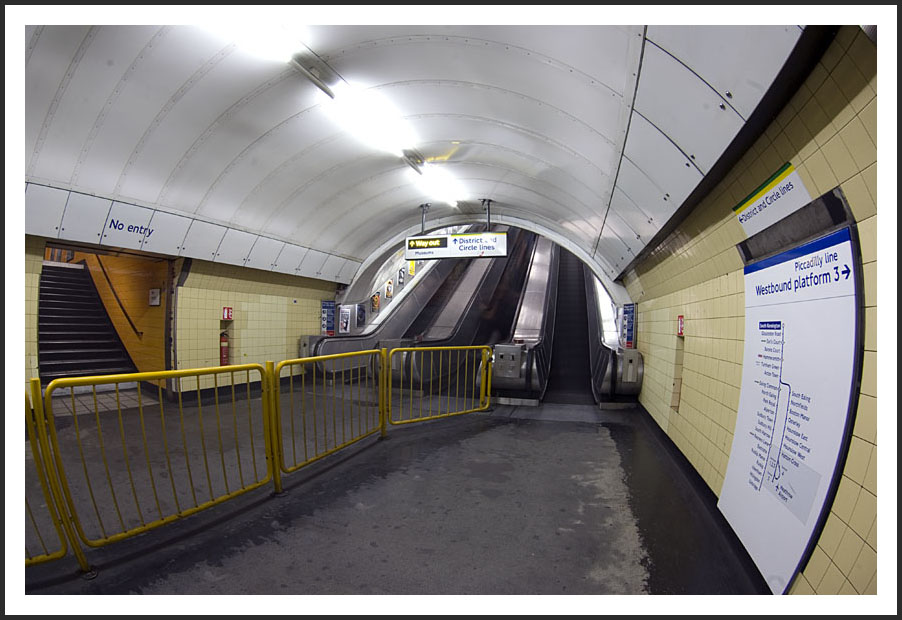 Access.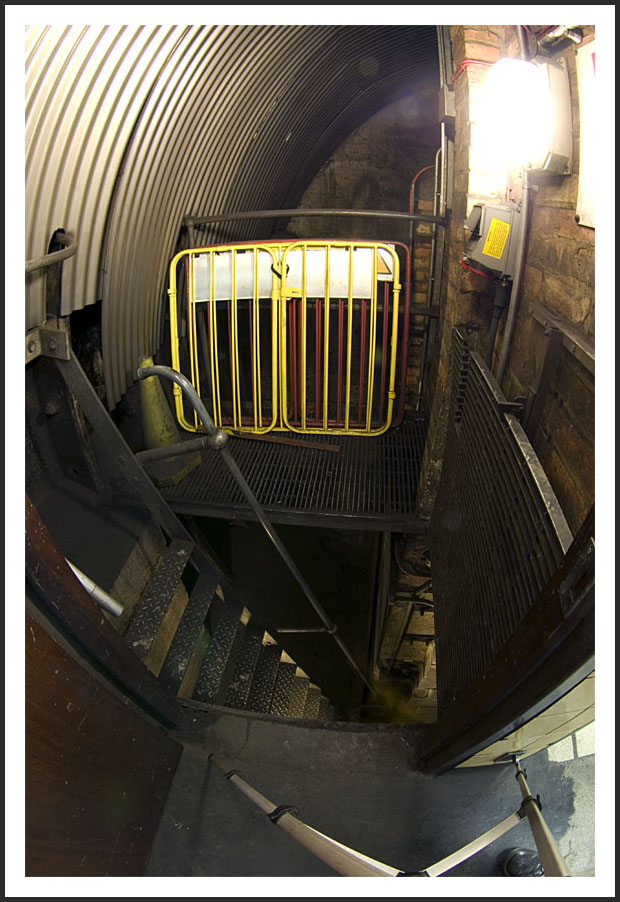 Construction was abandoned with the introduction of the Piccadilly line as it became apparent it wouldn't be required. For a time it was used for signalling instruction but now it's used to house electrical kit. Here we can see the bottom of the escalators, below floor level.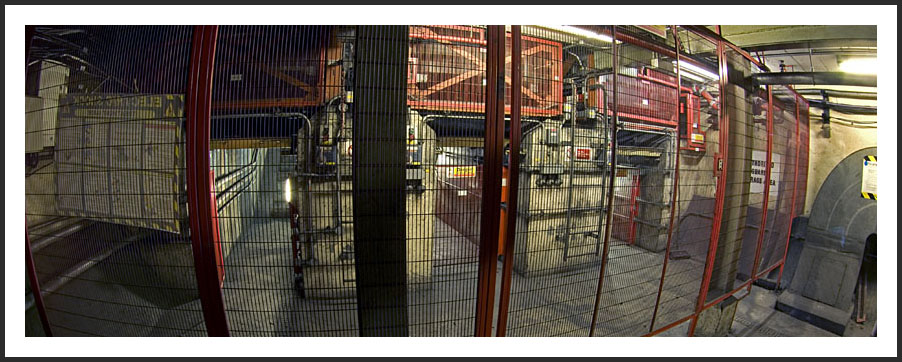 Further in the tunnel.
Pump control equipment.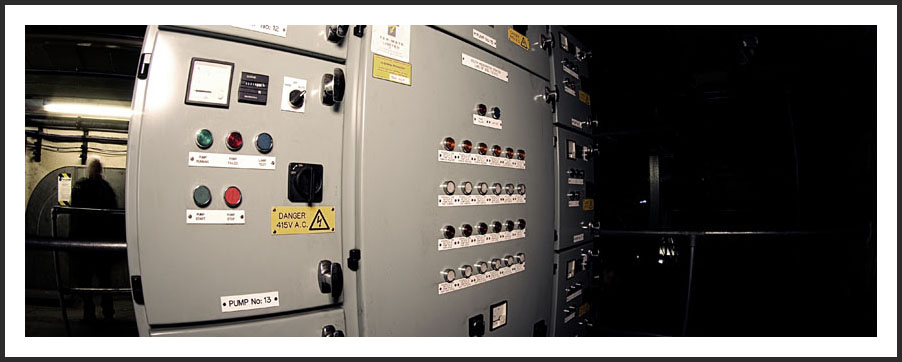 Below floor level.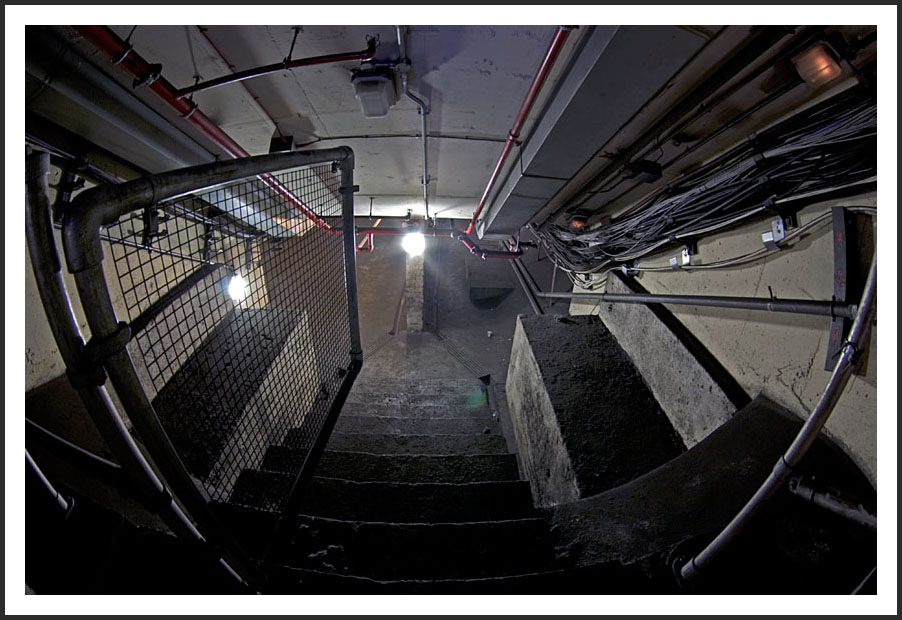 The "bottom level" of the tunnel, which is split in two.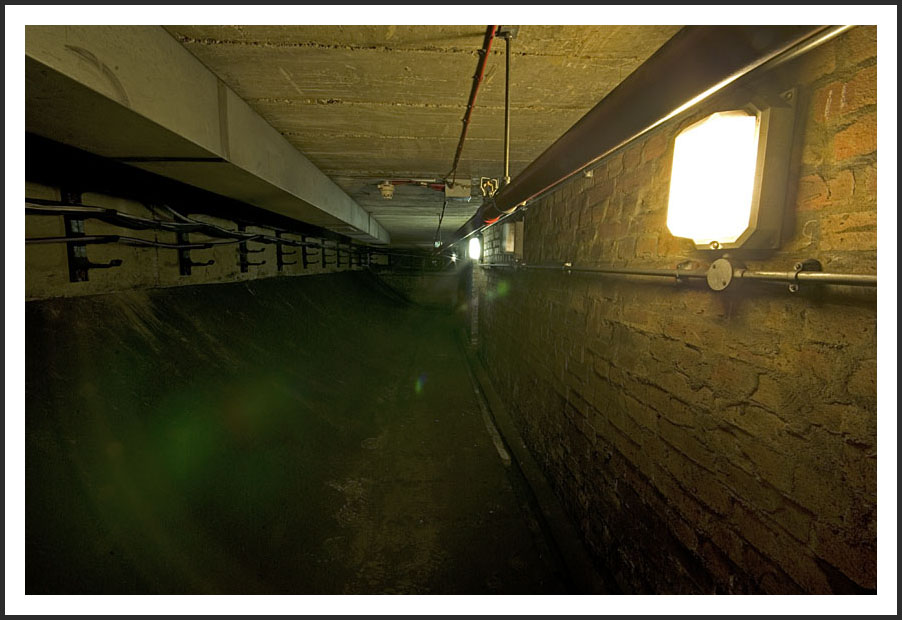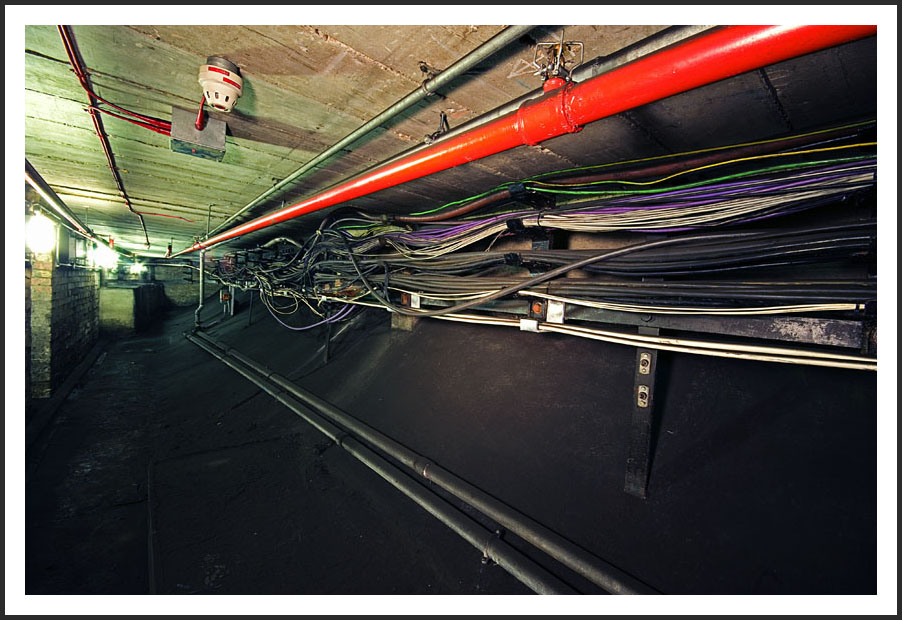 Then we toured base of the disused lift shaft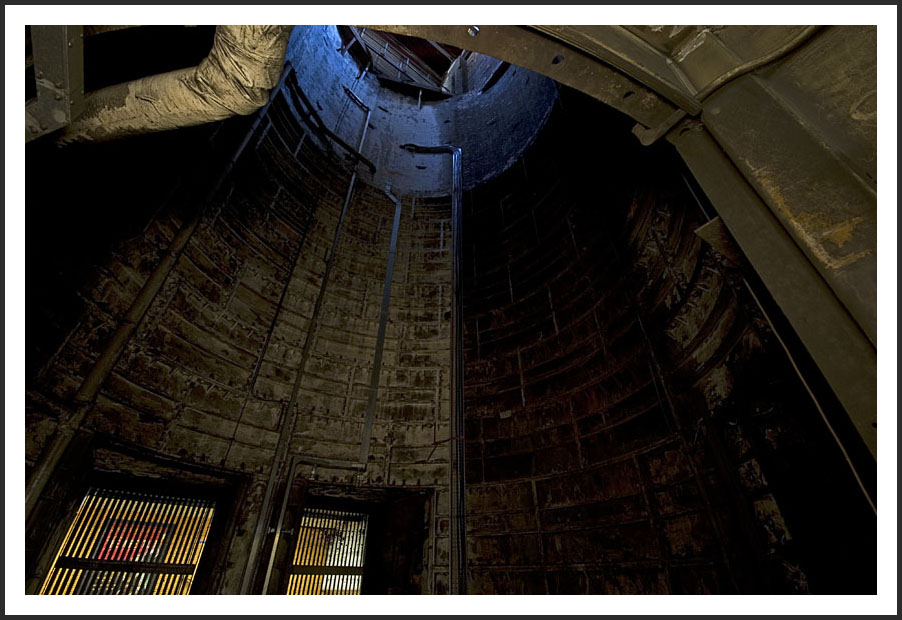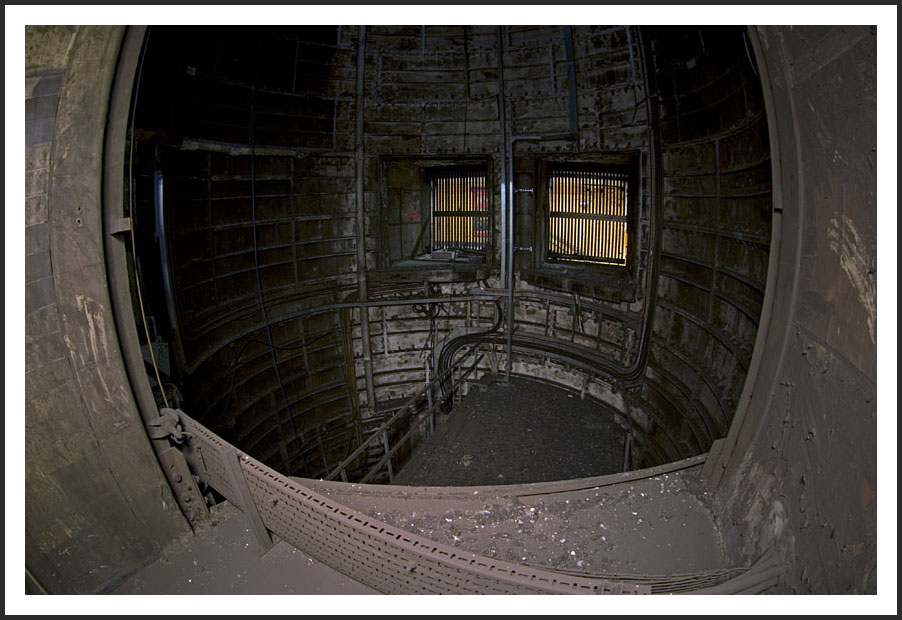 Some remains of the downstairs lifts that are still in place.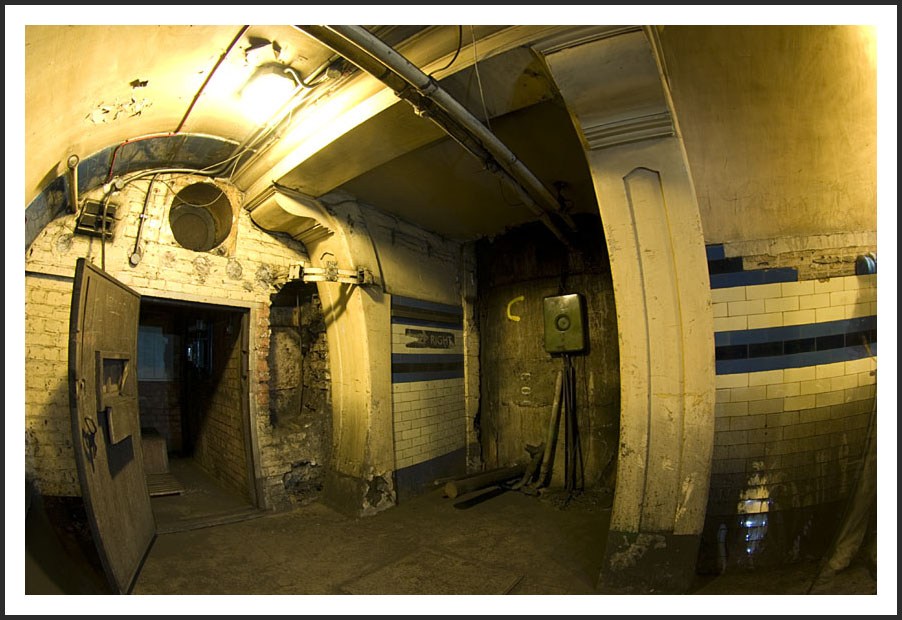 The tour ended the visit with a look at the ventilation shaft used by the Piccadilly line. Access takes us past some ancient posters.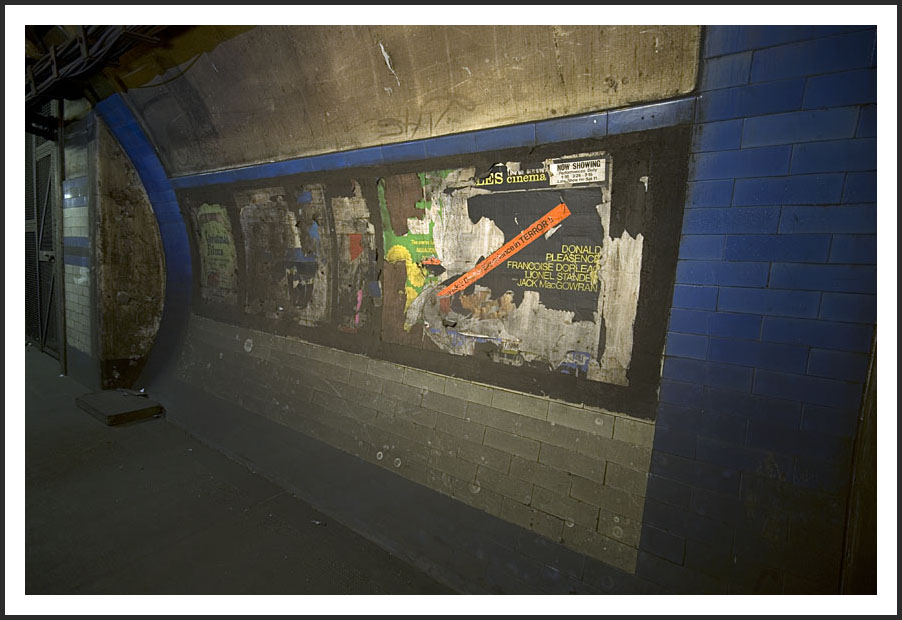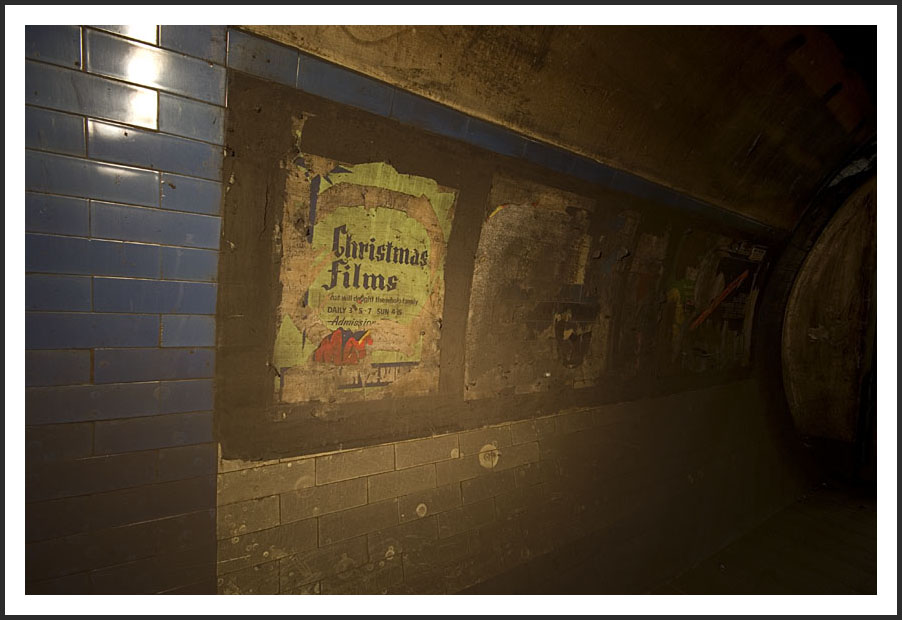 At the end of the corridor and though the door....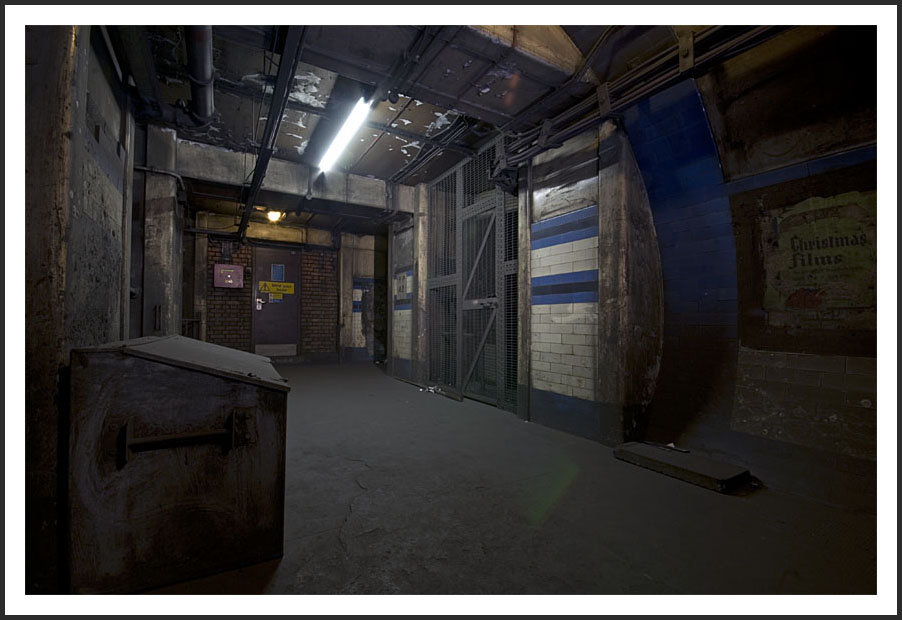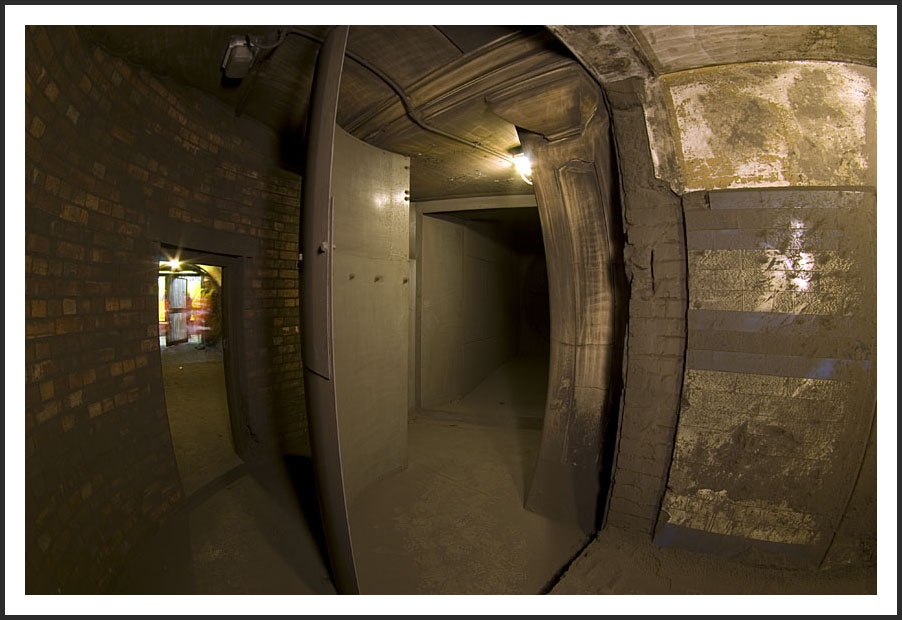 ...which leads to a short tunnel...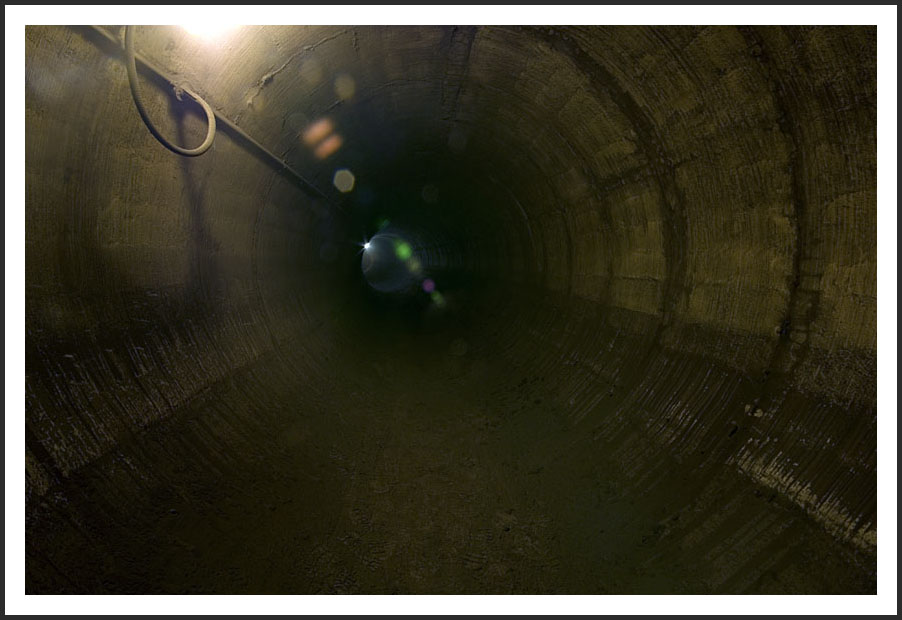 ...at the end of which lies the Picadilly line, below the grills in the floor.