Old Warden Tunnel - Beds - July 11
A long while ago a report was posted up on the barracks at RAF Cardington. The building itself was fairly average, both inside and out, but it did have one rather feature, nice old telephone exchange. Unfortunately, by the time I went to have a look, access had gone so that was that. Last summer I thought of giving it another try when we visited Cardington Hangers but unfortunately this time it was crawling with workmen and we ran out of time in any case. With a bit of spare time on my hands of late I thought I would take a last look but it's now in the throes of conversion to housing so I expect the exchange has long since been ripped out. However, as a backup, I thought I would take a look at the Old Warden Tunnel (just down the road) that was once used to connect Bedford and Hitchin and thence to London. Apparently the line was closed before the Beeching regime came into affect, due to lack of traffic, so it's closure is quite unusual in this respect. The tunnel also featured in the film "Those Magnificent Men in Their Flying Machines", my guess would be for the classic "airplane into tunnel with wings ripped off" shot although I've never seen the film. Apparently it was build at the behest of a local landowner who wanted the railway hidden from view going through his land but I can't find any evidence to suggest this is true. In any case the line would have built by an Act of Parliament so the landowner would have had little control over this as land would have been "compulsory purchased". Can't really see it myself but if anyone has the proof I'll stand corrected. The Wiki entry states the tunnel is in quite good condition but when I went quite a bit of frost damage has occurred to the blue engineering brickwork, the blown faces of which now lie on the track bed.
Entrance. The grill is to allow bats access; the hole in the wall is for everyone else. I didn't see any bats.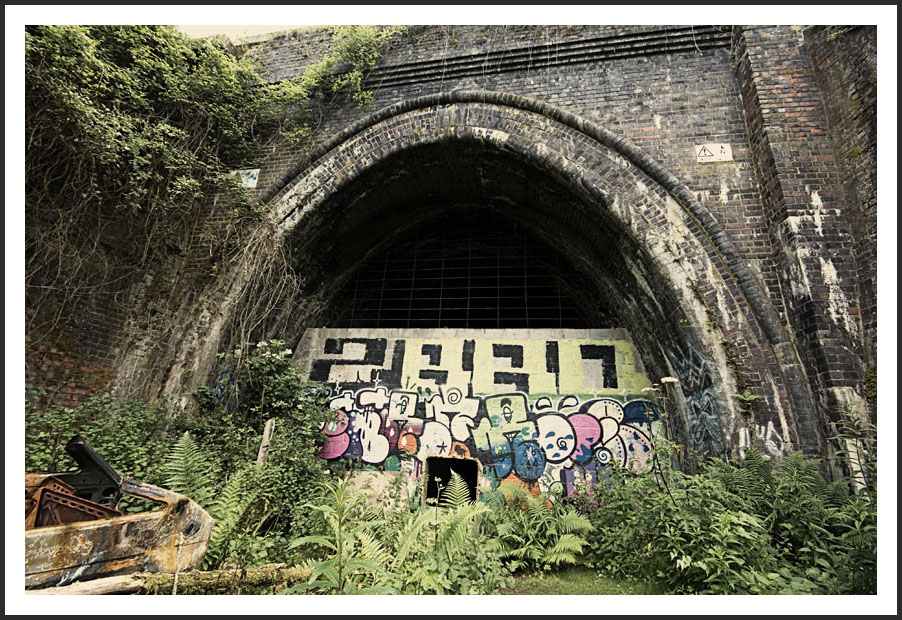 This is what you see when you walk in about 20 meters. What is curious about this tunnel is that it's perfectly straight. It's also inclined slightly downwards to assist with drainage, which has largely failed at the Hitchin end.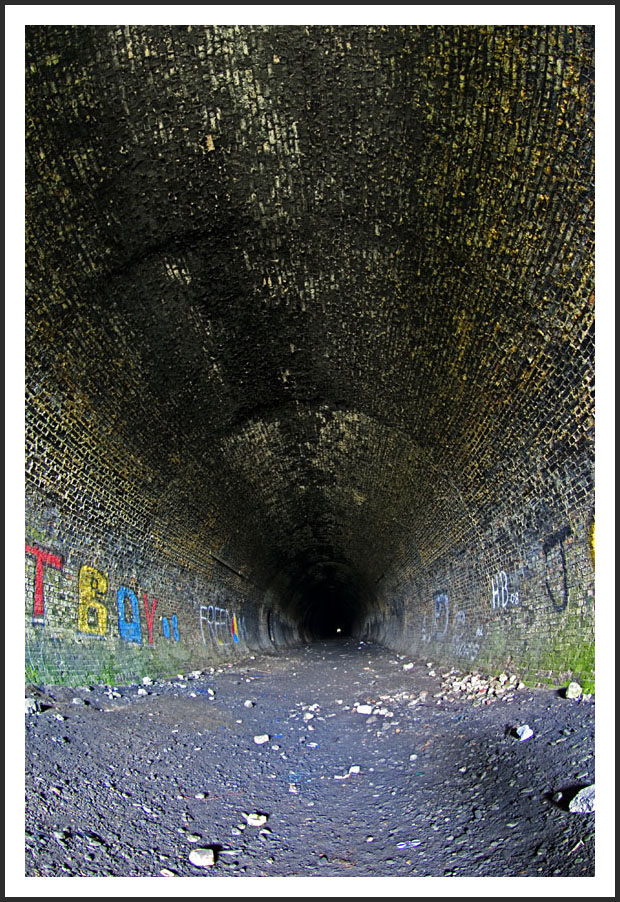 A bit further in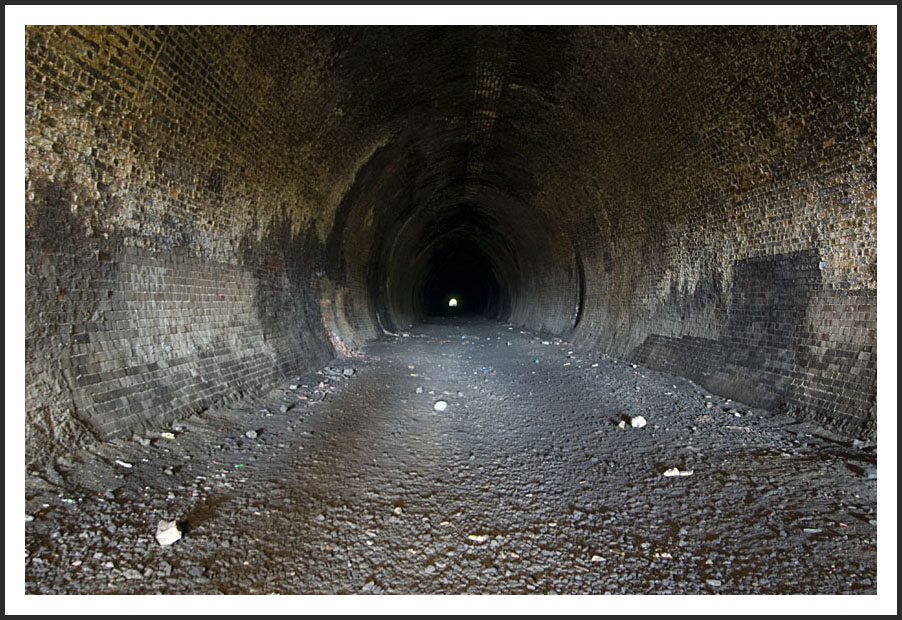 I think this was taken about half way, by now there is very little light. I used a couple of Searchblasters on a 30 seconds exposure @ f8 and then tidied up the picture in Photoshop to get rid of the worst of light streaks. It's quite a nice patchwork of different types of brickwork from repairs done over the years. I would have liked to take more pictures like this but just this one pretty well "drained me nuts" on both Searchblasters. Being in the middle of the tunnel it's possible to experience the weird effect of standing in complete pitch darkness whilst still seeing the light from the portals.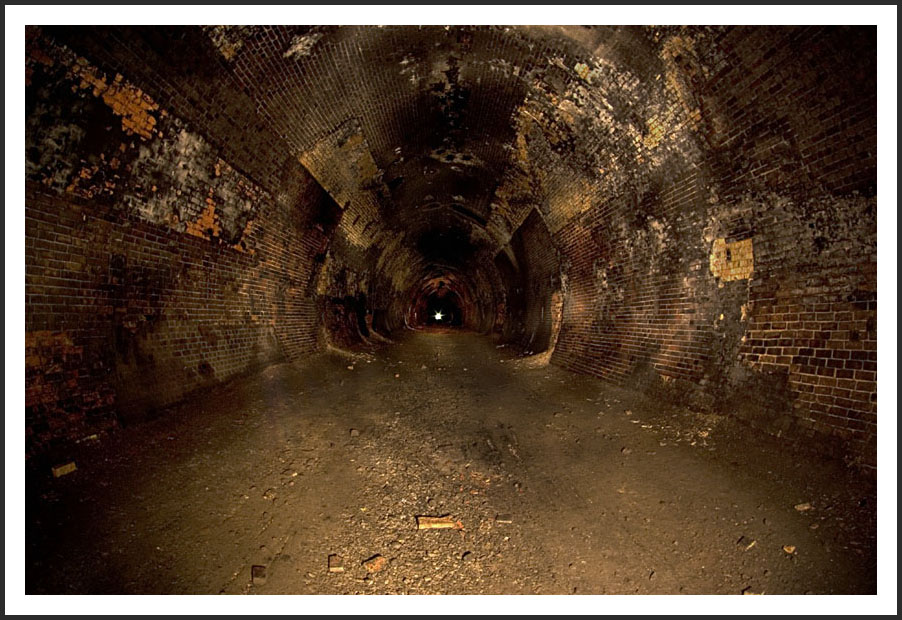 Nearer the Hitchin end of the tunnel there are some quite interesting geological features built up from long standing water ingress. This picture is not quite as crisp as I would have liked but it's never easy taking pictures in the pitch black and the rats running your feet about don't help. Those workers boltholes are only about 15 cm deep so I don't really understand what purpose they would have served as they would seem to offer little protection from a passing train, especially as it wouldn't be unusually for a "gang" of 4 or 5 people to be working on the line at any one time. Weird.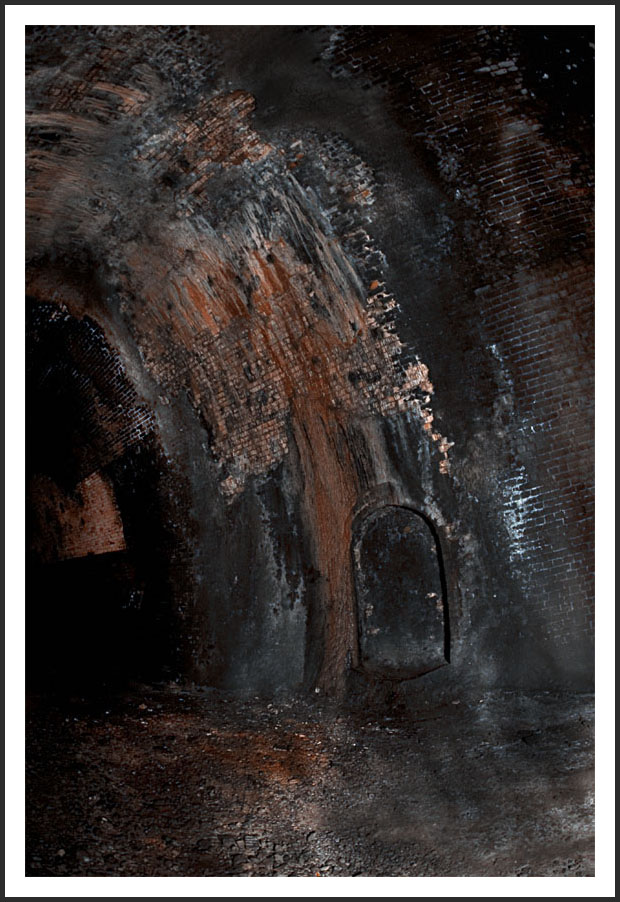 With the Searblasters blasted I can only take a few close ups of the formations using my Blackberry as the light source.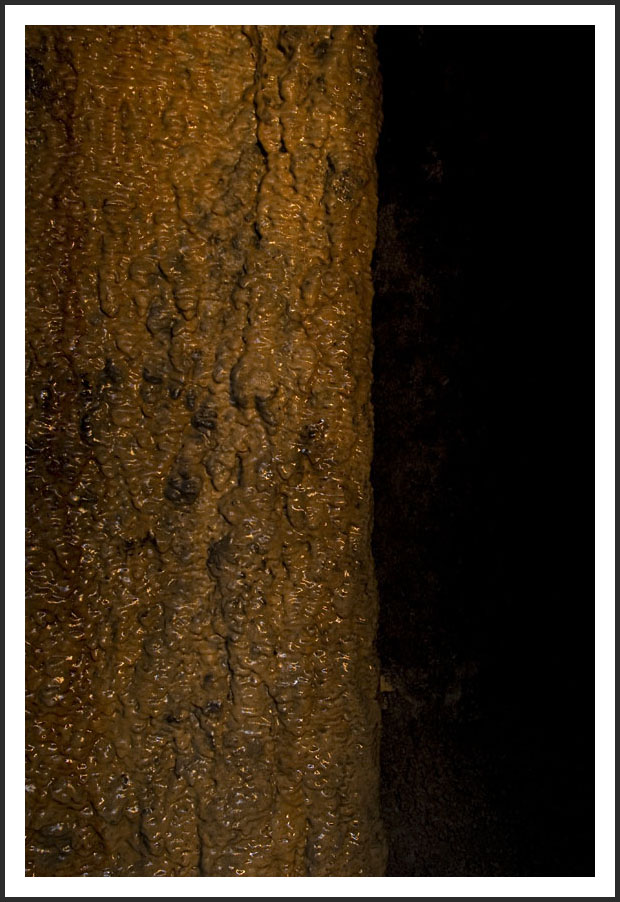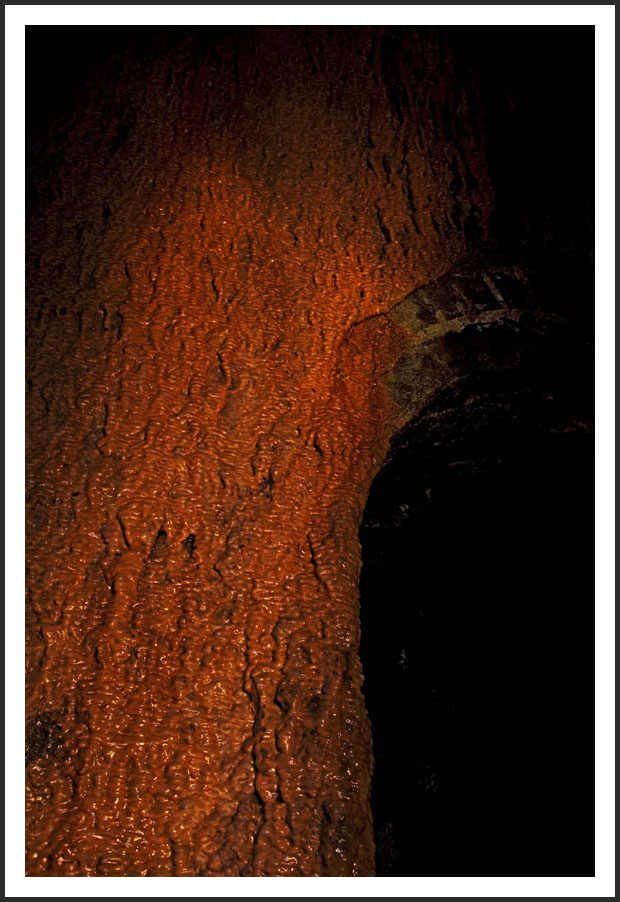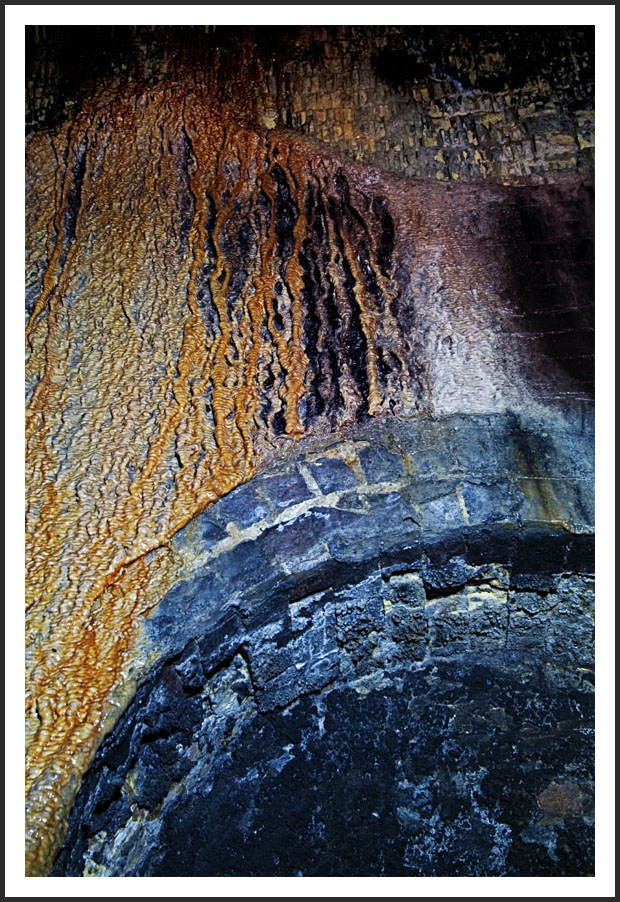 On the track bed are further formations.
The view from the Hitchin end. Quite nice to have a little play with the shadows, light and reflections.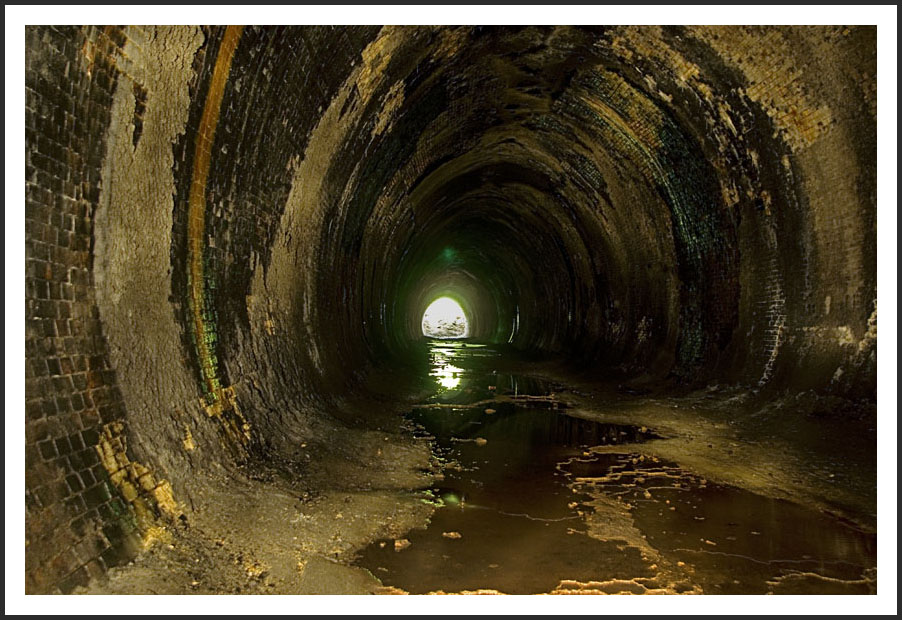 So there you go, our trip down the Old Warden Tunnel is complete. Not exactly earth shaking in terms of explorations but meh, worth a look if your in the area plus some nice picture taking opportunities.