Euston Downside Carriage Sidings - Feb 2010
I can't seem to find any history on this place but I did come across a picture of the retired Travelling Post Office train sets beings stored here in about 2004 so I guess it's fairly safe to assume that that is what it was latterly used for. I suspect it was probably closed once the sets had been disposed of, say about 2006. I understand it's due for demolition at some point so it's use as a rail shed must be at an end. I remember someone joking that an "enterprising" rail operator could open a service between here and Mayfield.
The site has been pretty well stripped out with only really the rail infrastructure left in place but the glass roof and crisp February sun make for some beautiful light. And the fact that the Neds and painters have stayed away is always a double bonus. Access was not much fun, might as well do a strip in the middle of Trafalgar Square, but that's often the way with the better sites.
At the Granby End of the sidings are the brick offices, very stripped inside.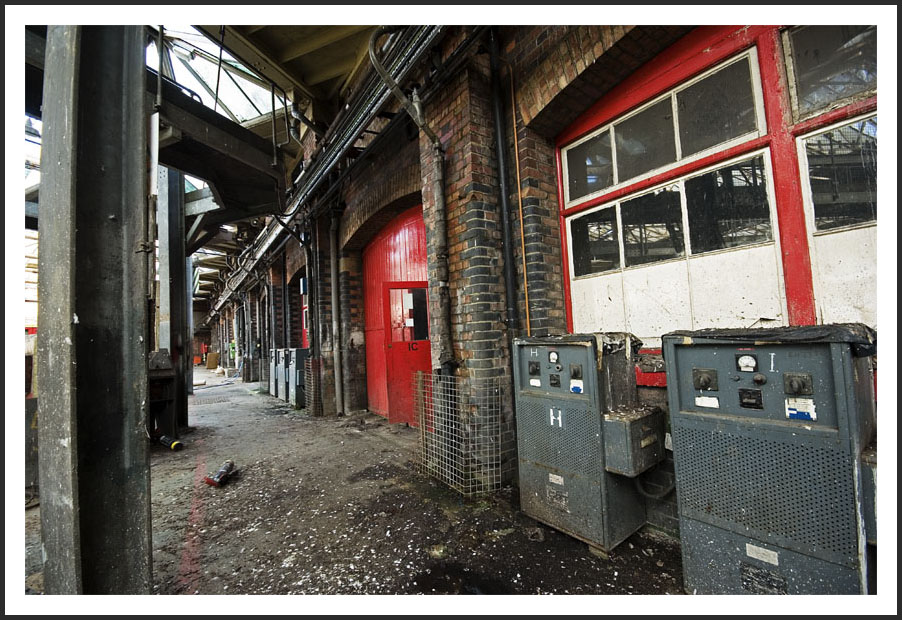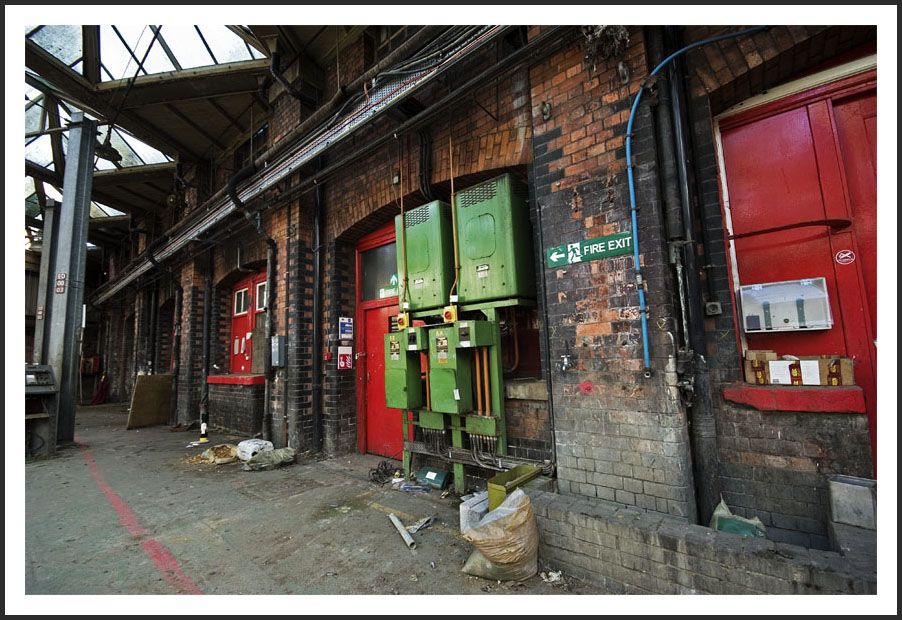 View down the shed, loverly light.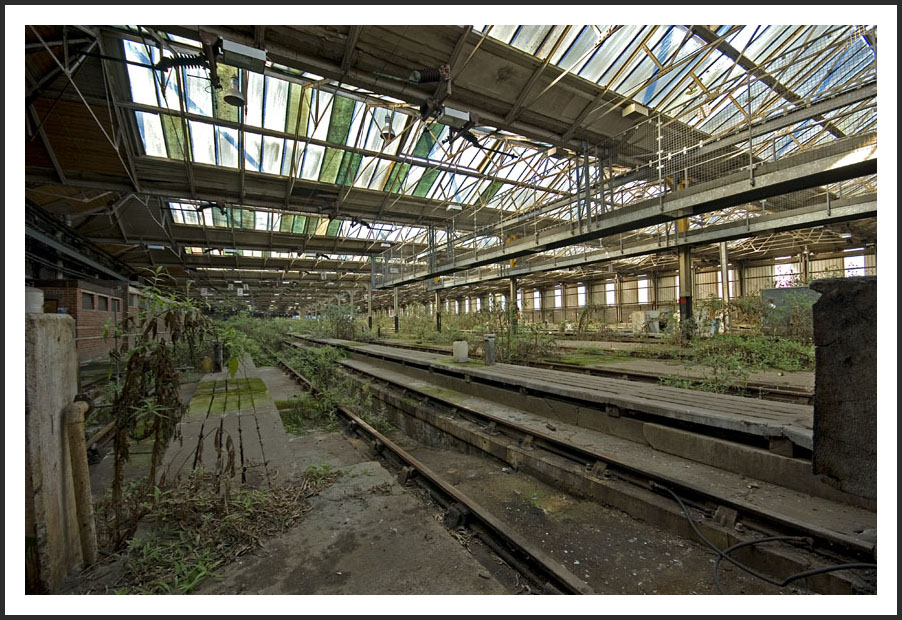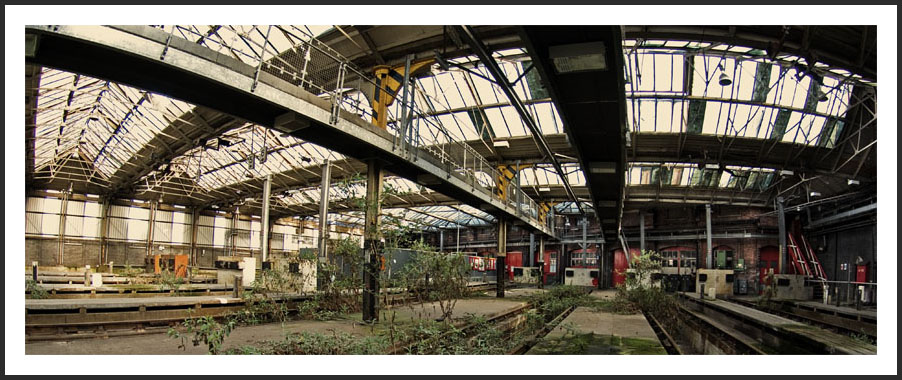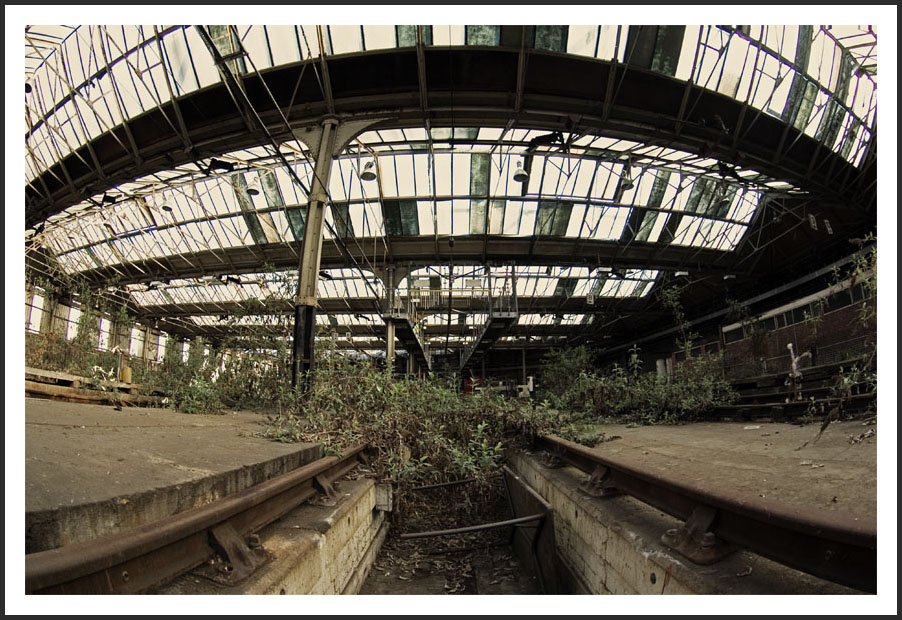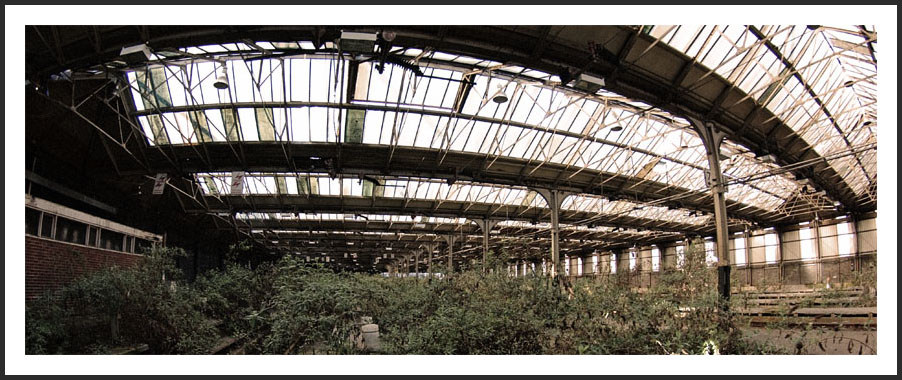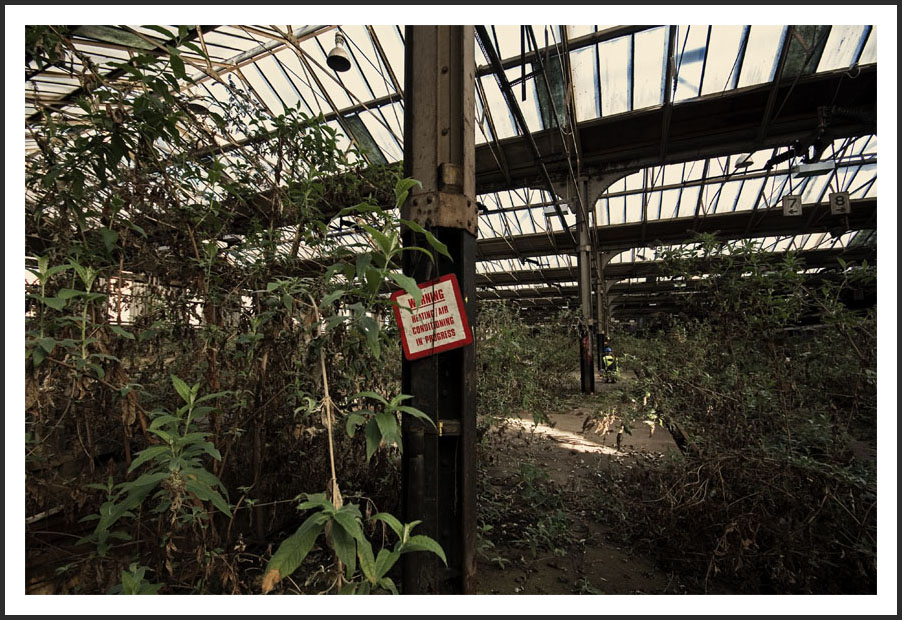 These stands were probably used to supply electricity to the rail carriages, at a guess.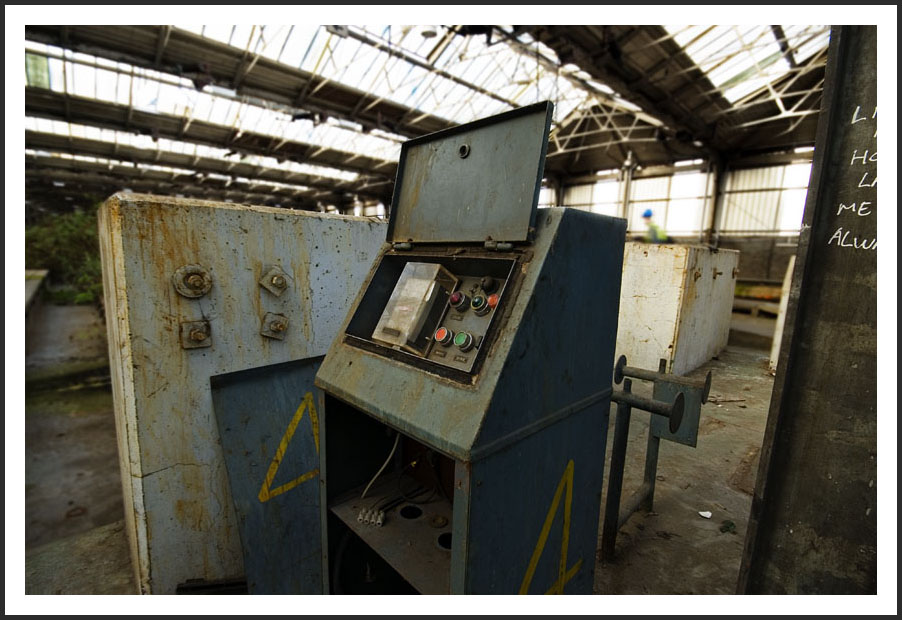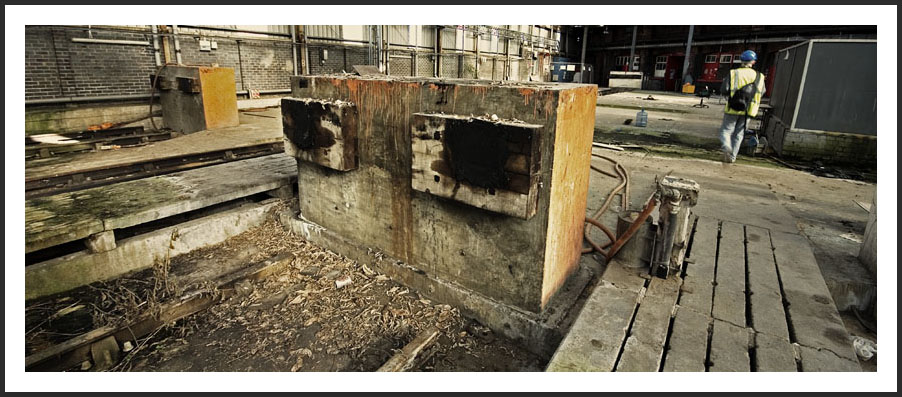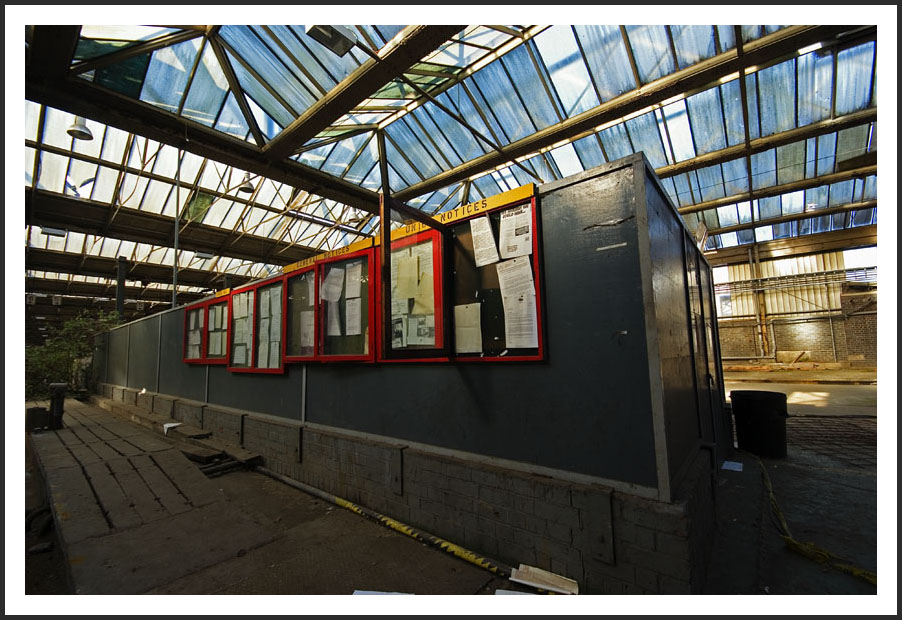 View down the shed. At the bottom of the shed lies the entrance to the Rat Hole tunnel, through which the carriages stored in this shed would eventually make their journey back to Willesden.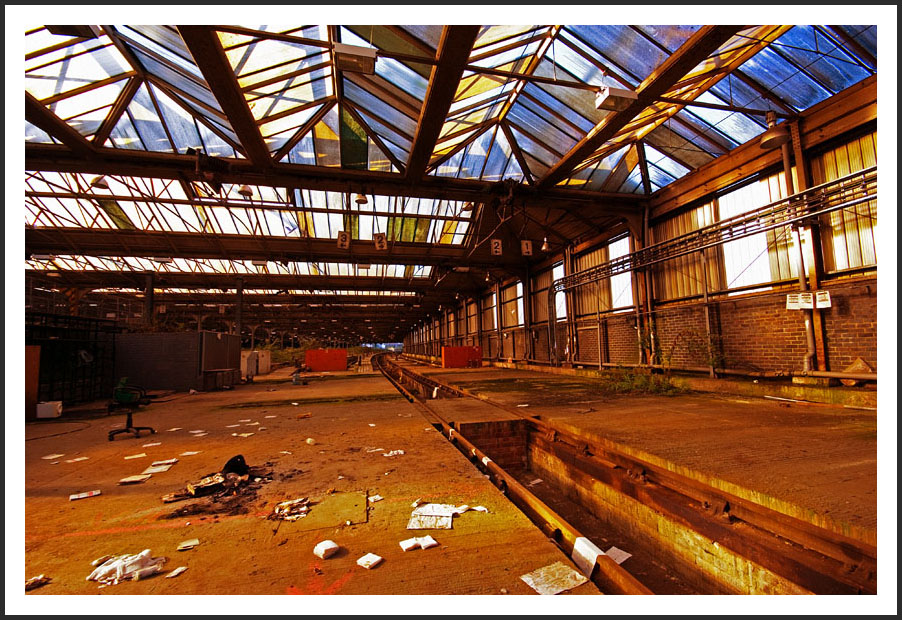 Happier Days, from Railway Vehicle Preservations.