Harperbury Hospital - Radlett - Jan, Sept 2008, June 2009.
Harperbury was opened in 1928, converted from a few aircraft hangers, to care for both adult and children with learning difficulties and sever epileptics. After the formation of the NHS Trust the hospital amalgamated with and moved to Leavensden hospital leading to the closure of the site. Not much more than a waterlogged ruin now as nearly all the roofs have gone. I visited this place three times in all, the last visit as a sort of pilgrimage as it now being demolished. Another recent visit has included and extended tour of the Green Padded Cell. Given that this is the most visited page on my site I would be curious to know what everyone thinks - comments below please!
Harperbury hospital is a very sad place. For the most part it has been totally stripped and utterly left to rot, completely unprotected from the elements, vandals and thieves. It has, therefore, a very miserable feeling to the whole place, as if the buildings have been left not a shred of dignity, even at the very end of their lives.
When visiting Harperbury, there are two separate areas to be covered. The first is the area known as the Common and appears to have been used as a separate annex specifically for looking after children. The Common consist of about ten separate single story villas, each with about five or six rooms. Mostly they all confirm to the same level of decay but there are a few interesting items still in situ.
The common also contains the more modern "Activities Centre"...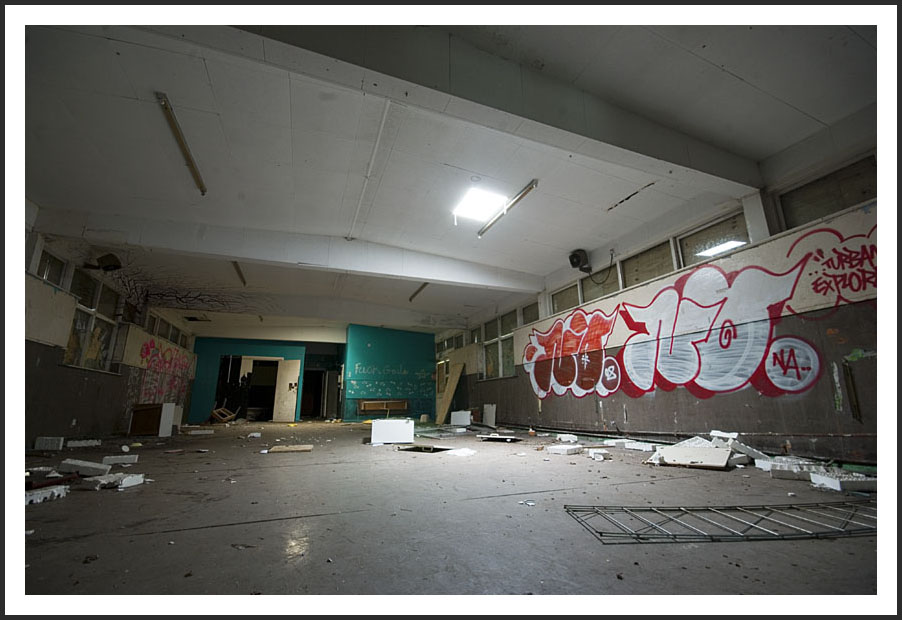 ...which includes a small swimming pool.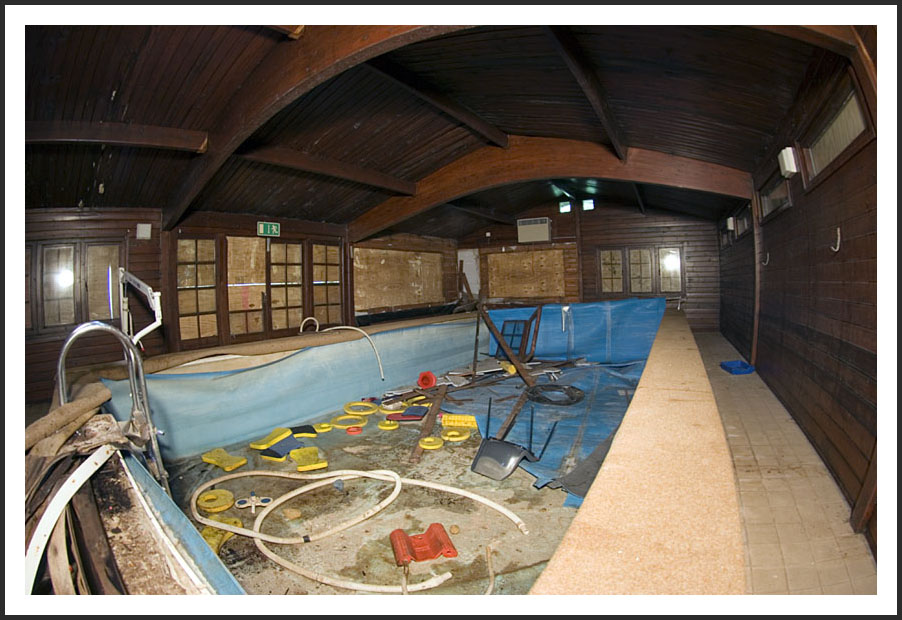 Further down the Common lies the teaching block, which contains the remains of the children's classrooms. There is quite a long corridor running along this building which I think is the only one in the entire site.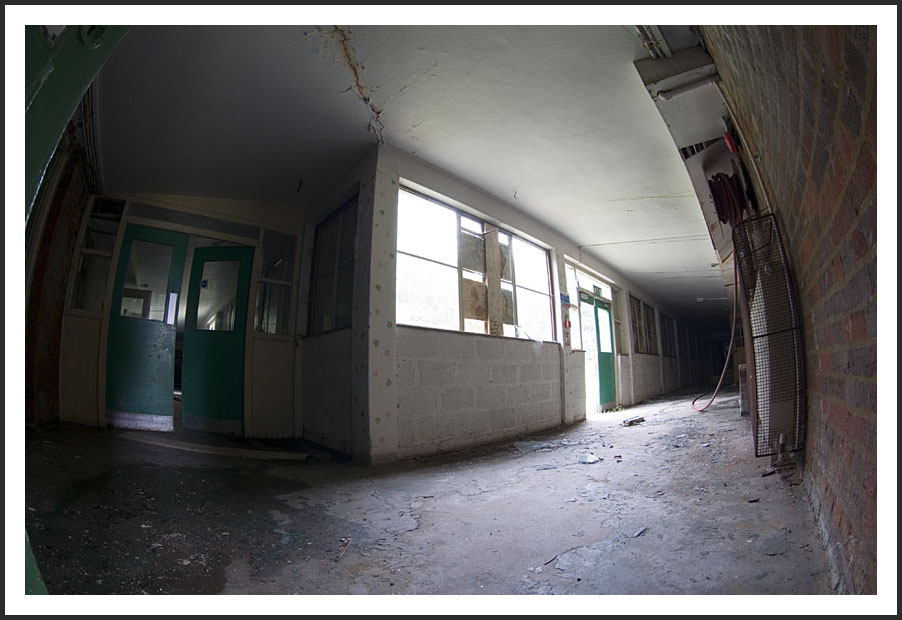 Classrooms...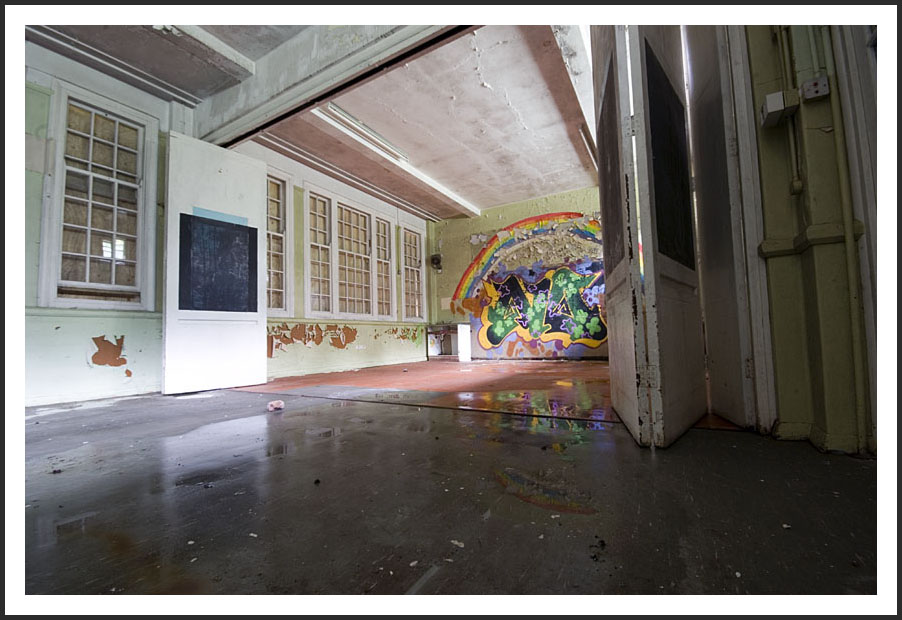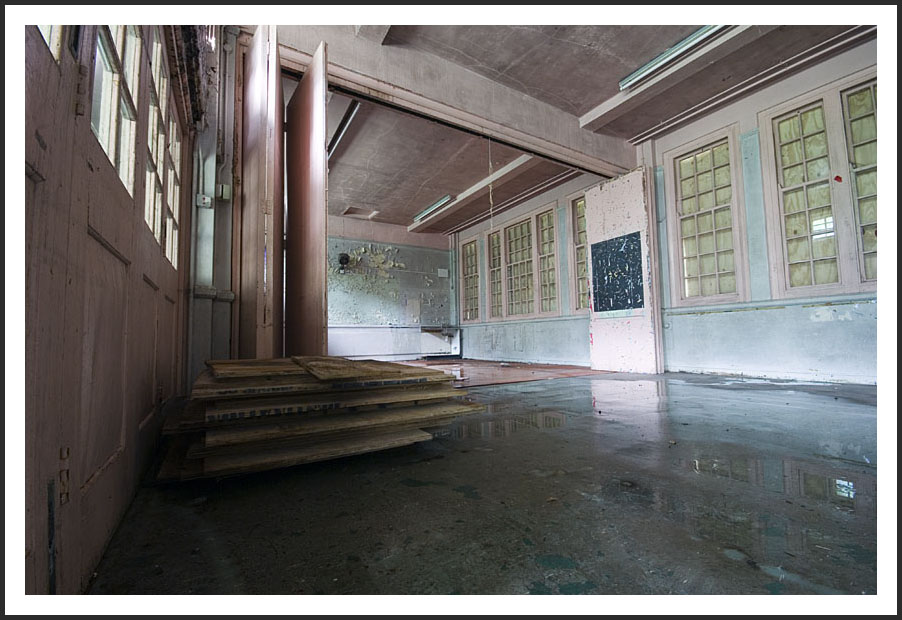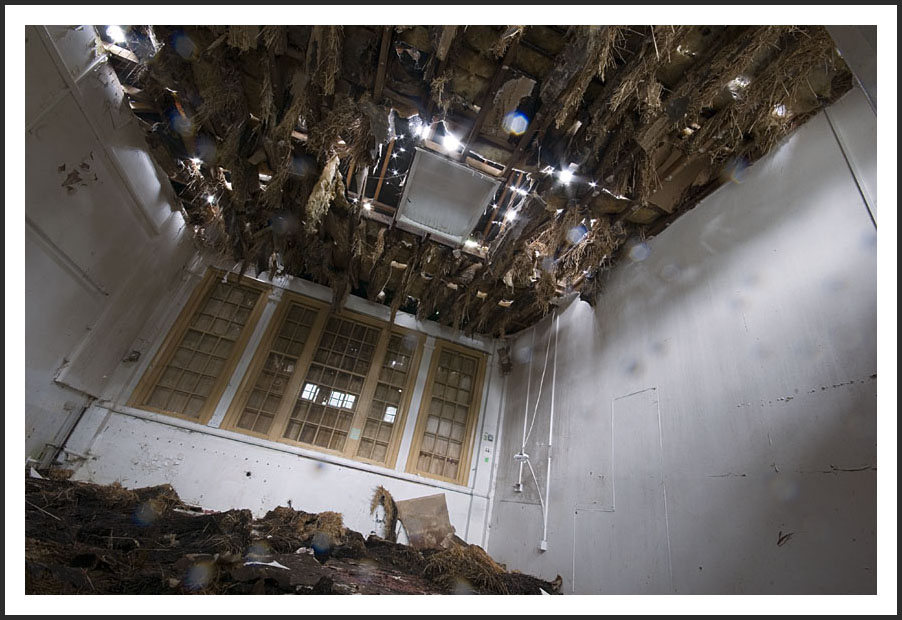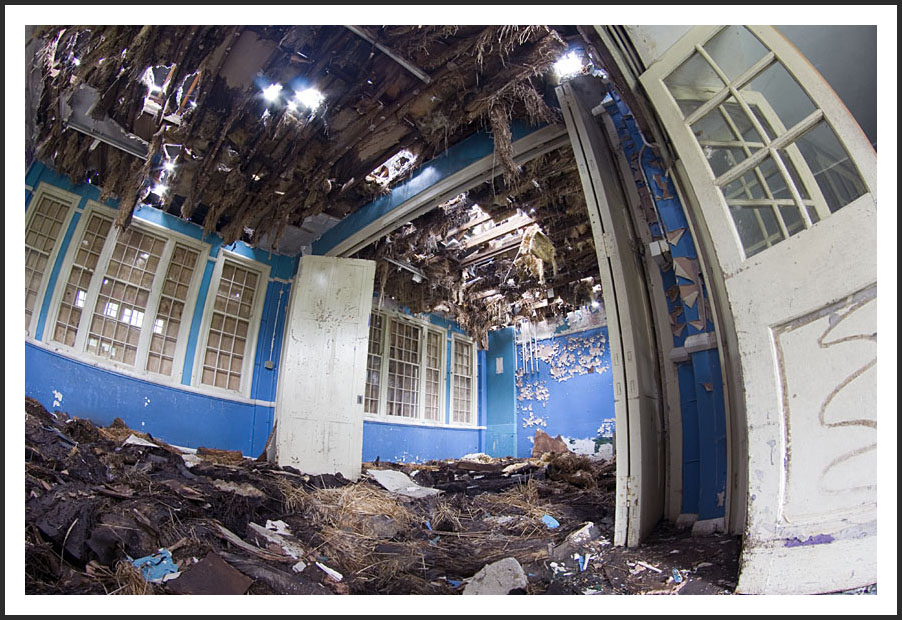 Finally one of buildings contains the "padded play pen" which must have been used by very young children. A very sad sight. A villa near to this one contains the green padded cell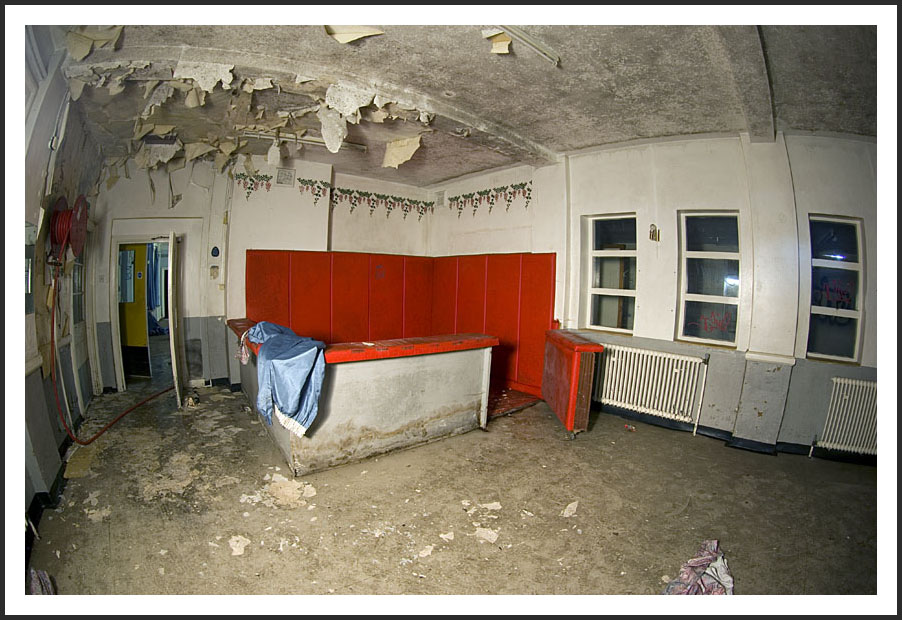 Most of the other villa's look a lot like this.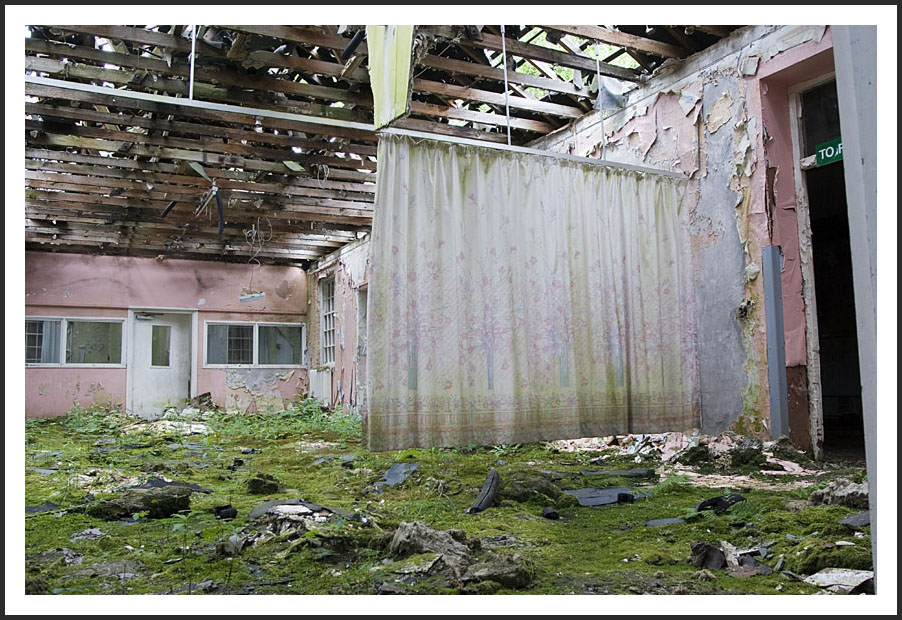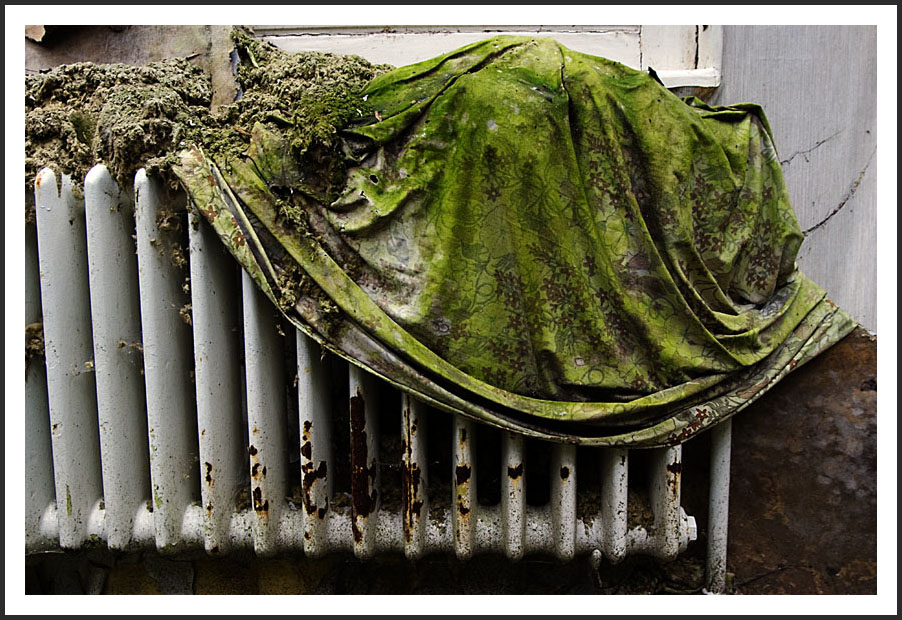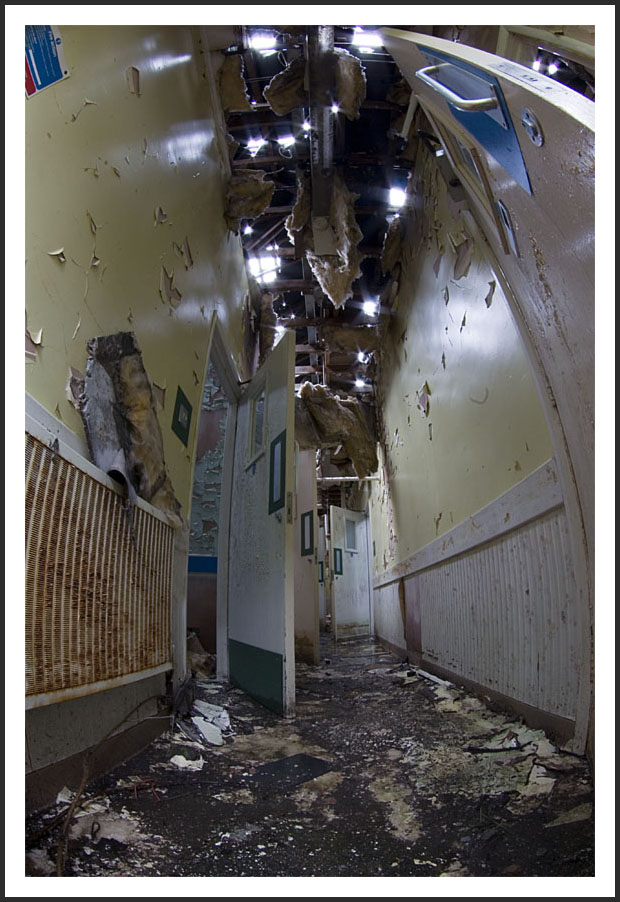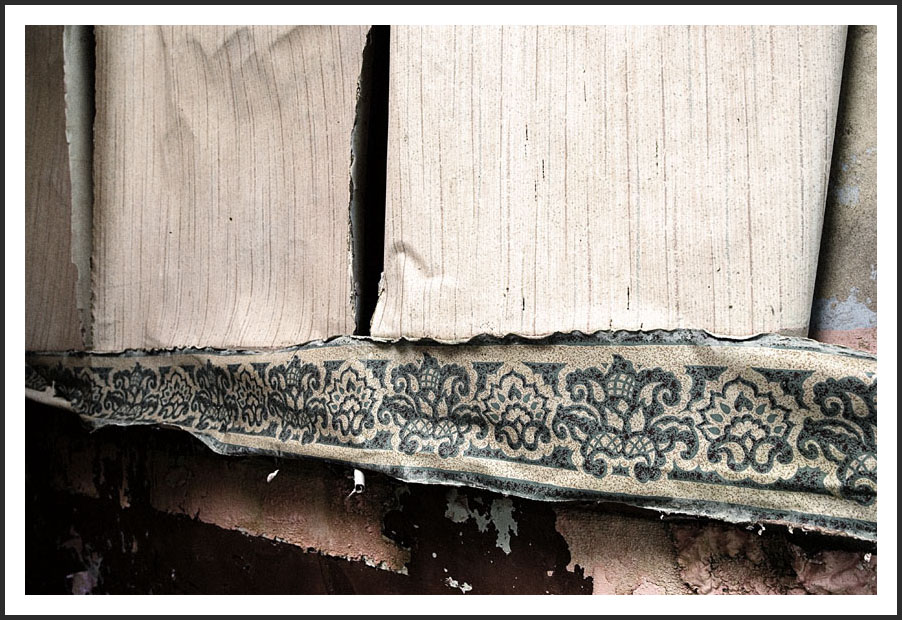 Outside one of the villa's lie the remains of a padded cell.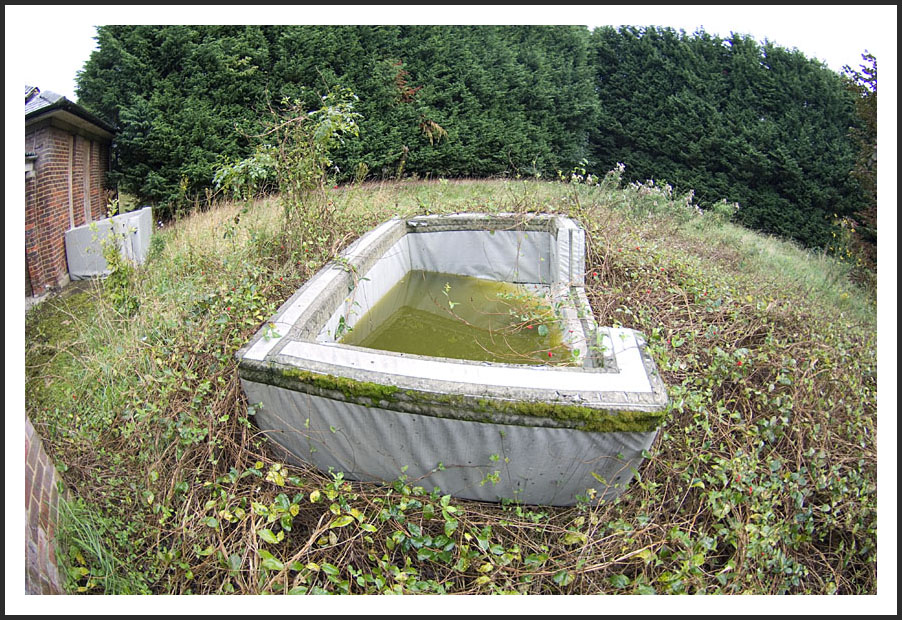 And some old swings.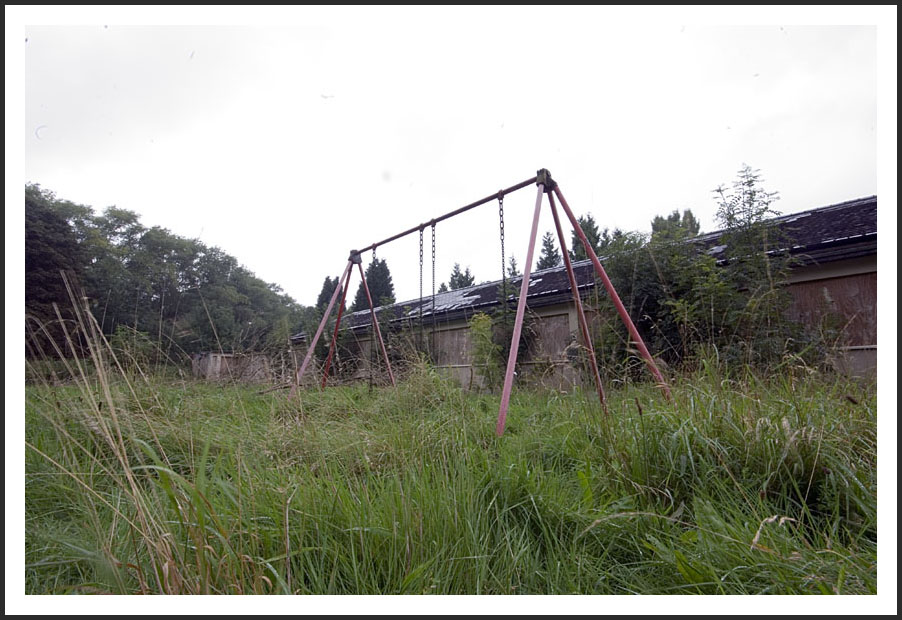 The next part of the hospital consist of about ten large two story buildings arranged in a circle were the adults were looked after.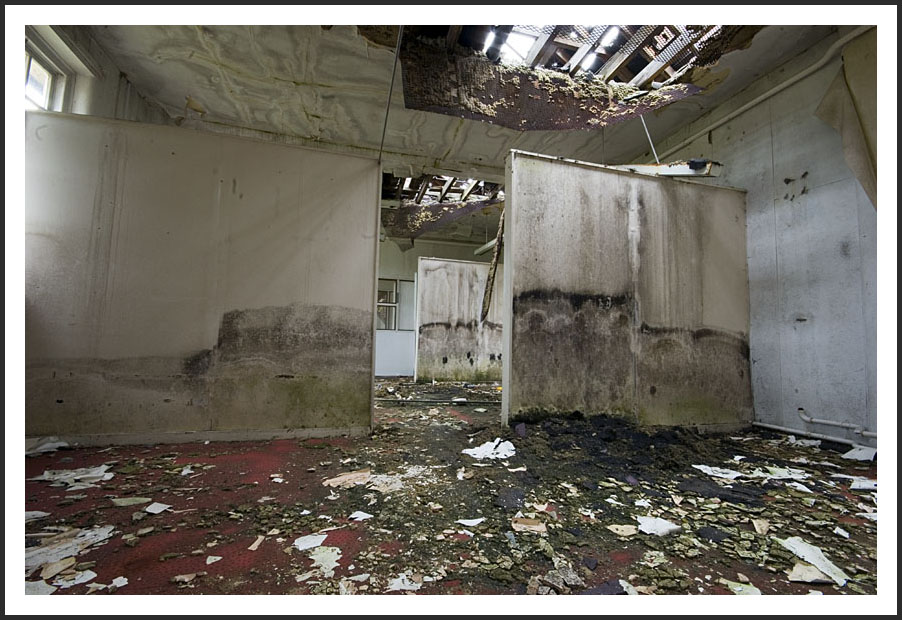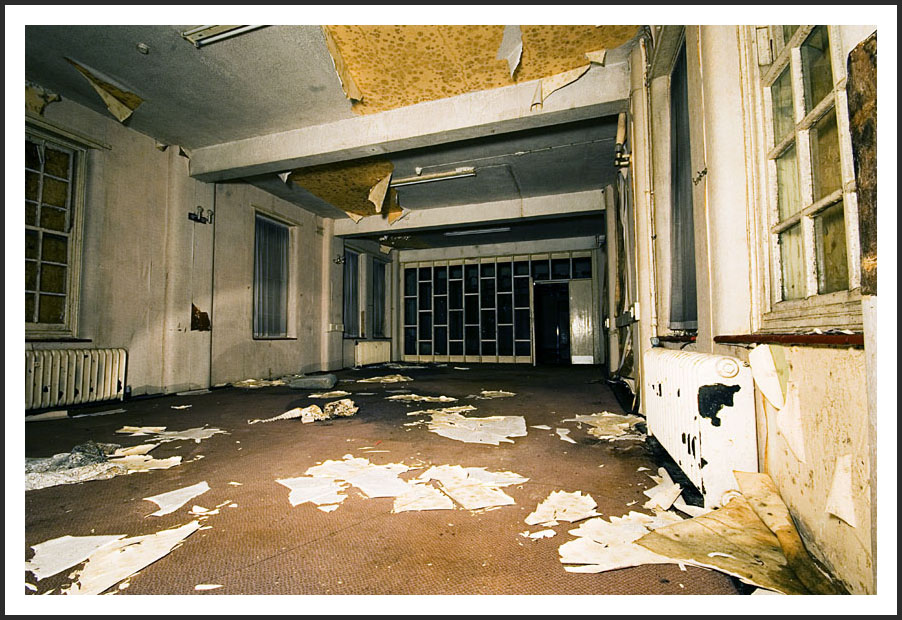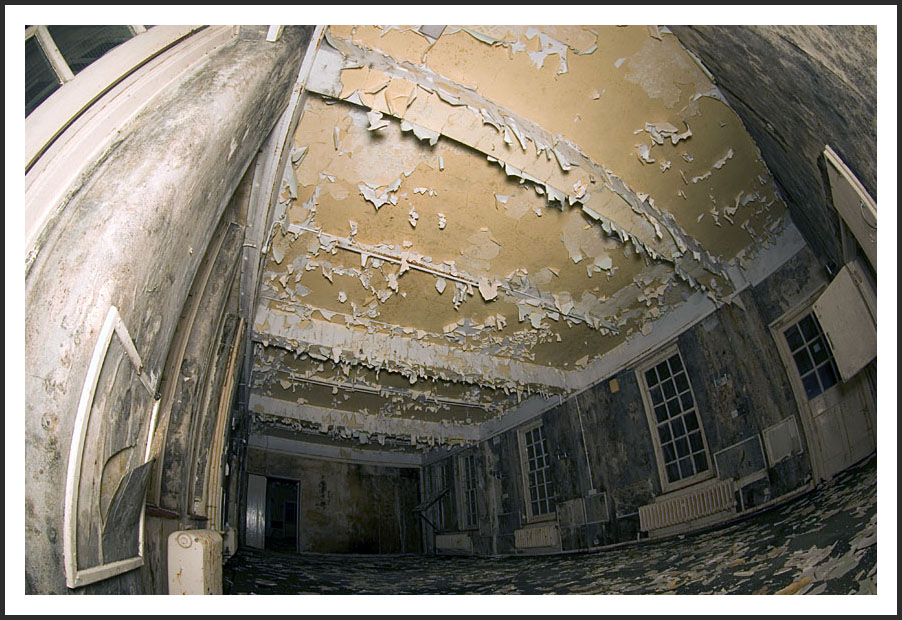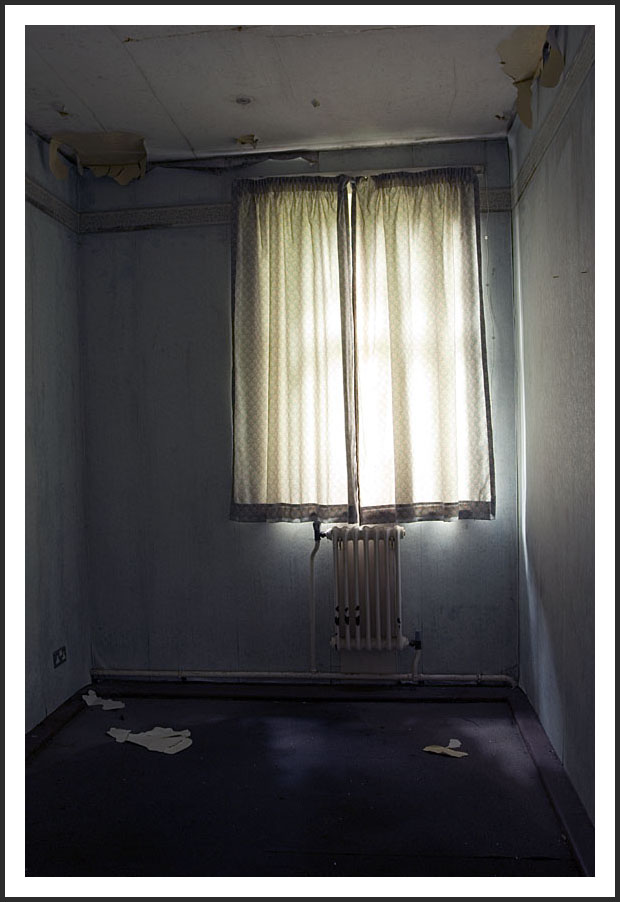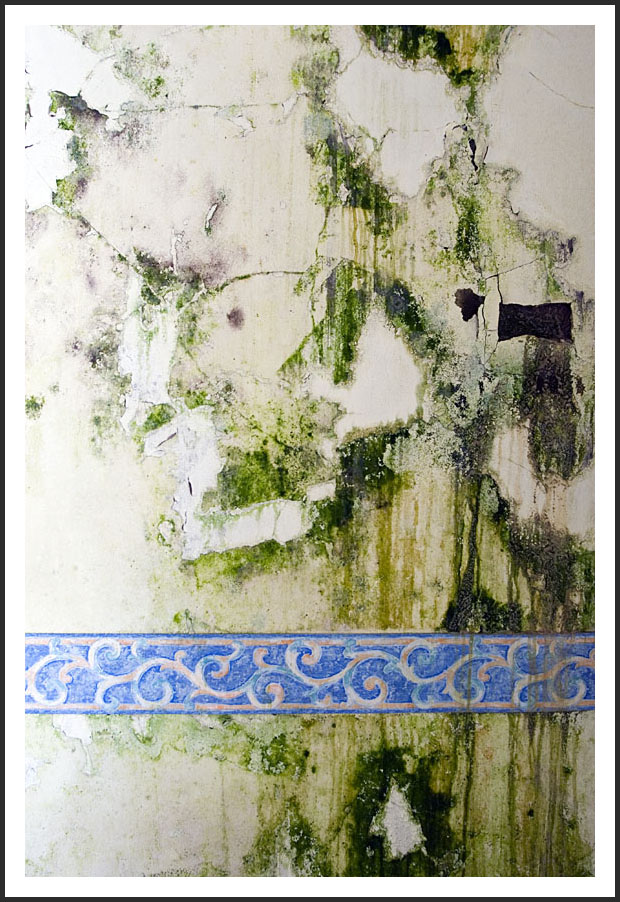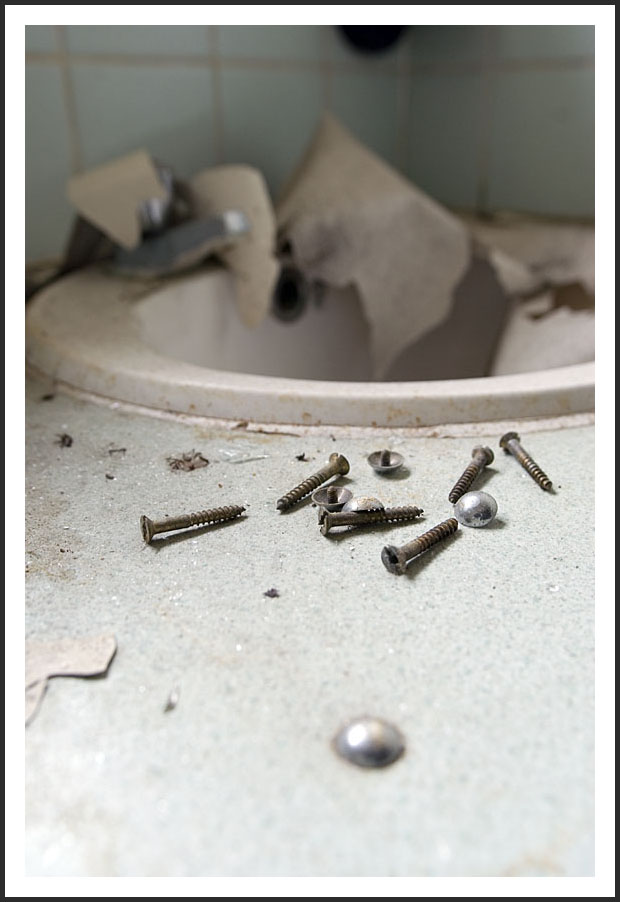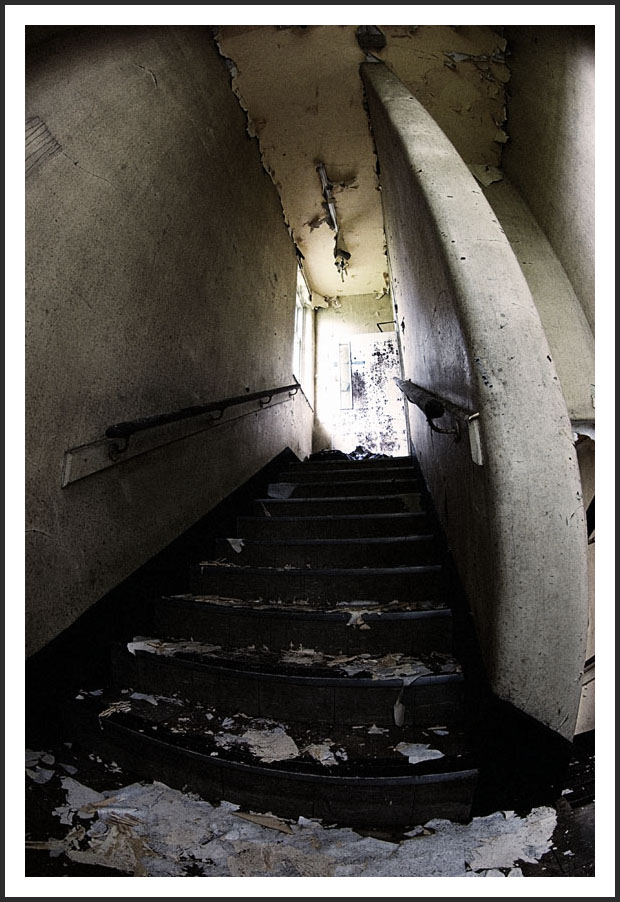 I never found the lift.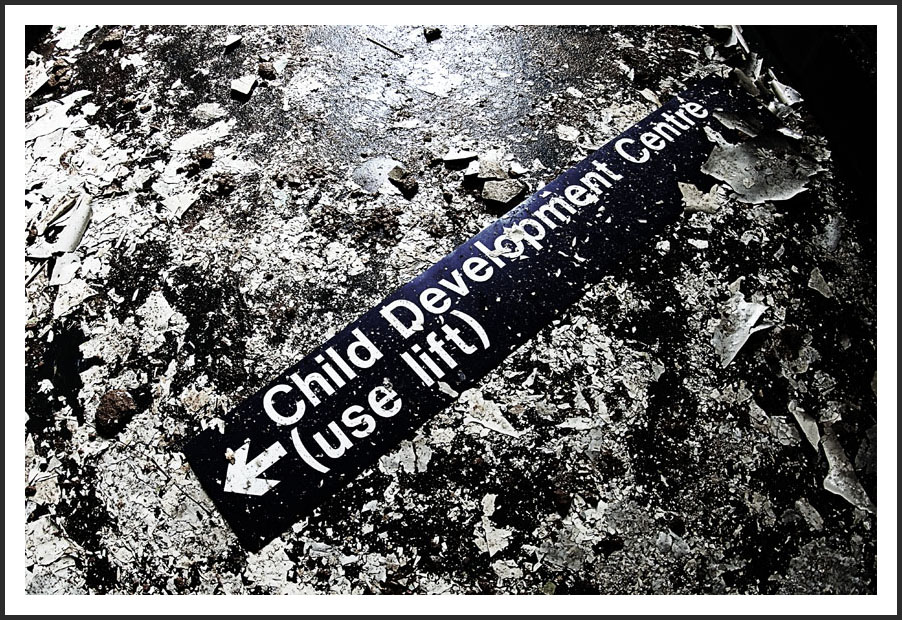 Finally, right around the back of the hospital, is the slightly more comical sight of the collection of ancient wheel chairs, a visit to which completes most tours of Harperbury.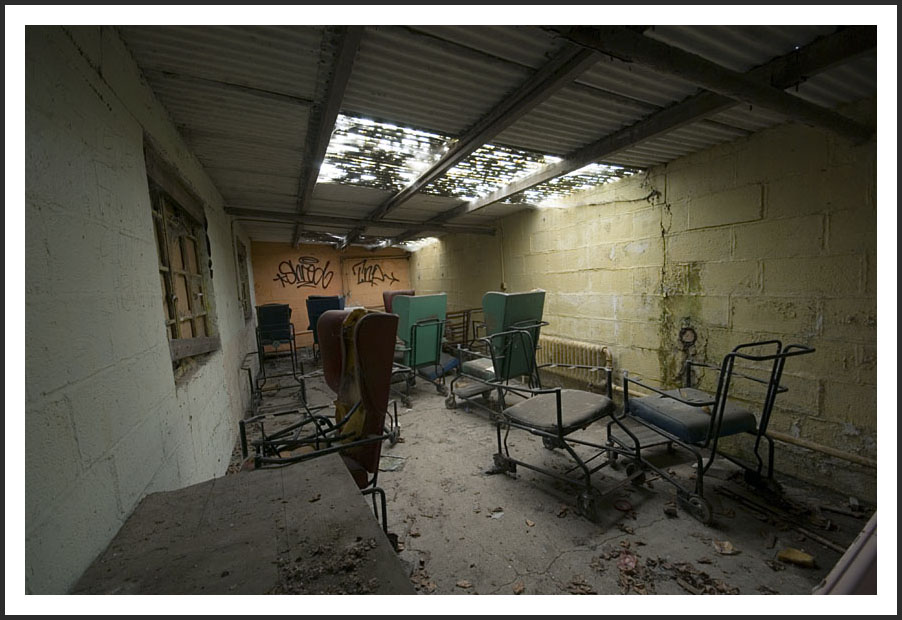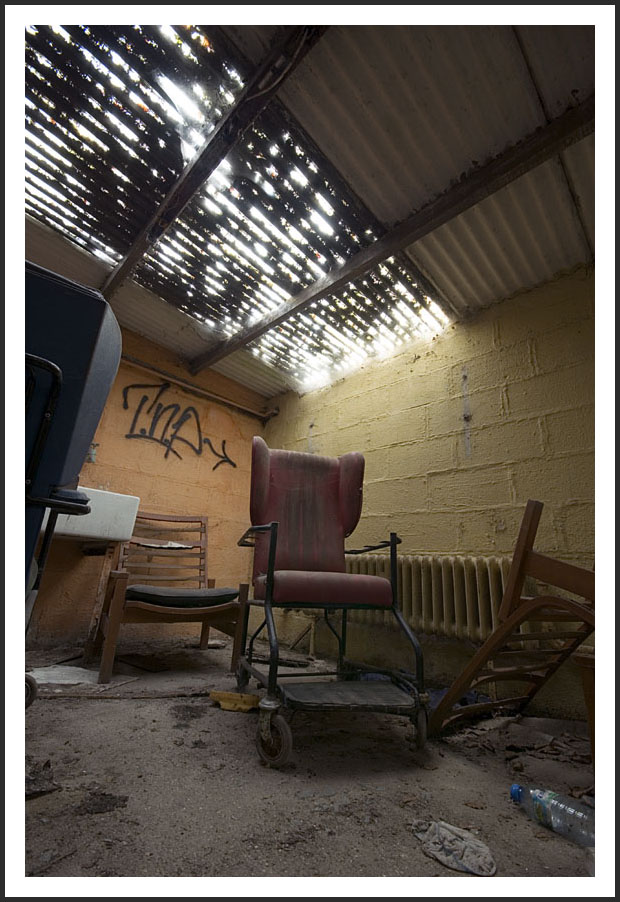 I wanted to test out a new lens and 35mm film camera I had purchased so went back to take a few more pictures in September 2013. All of the area around the Common has gone leaving only the buildings around the football pitch.