Fire stations, both old and new, Dunstable - June 2008
Dunstable had a new fire station built, which left the old one. A fairly non-descript 1960's brick building, pretty much everything had been stripped out but a few trinkets had been left behind. Access was quite imaginative and it was very hard to light the pictures without being seen as two main roads run directly past the site. I couldn't find the fireman's pole (maybe there wasn't one?) or figure out how to get into the "practice" tower. One of the by products of Urban Exploration is that there is always a chance of meeting people "you don't want to meet" and the night I explored this place I thought my time had come. Turned out it was just a local pizza delivery man gone to the wrong address. I left quickly after he had gone.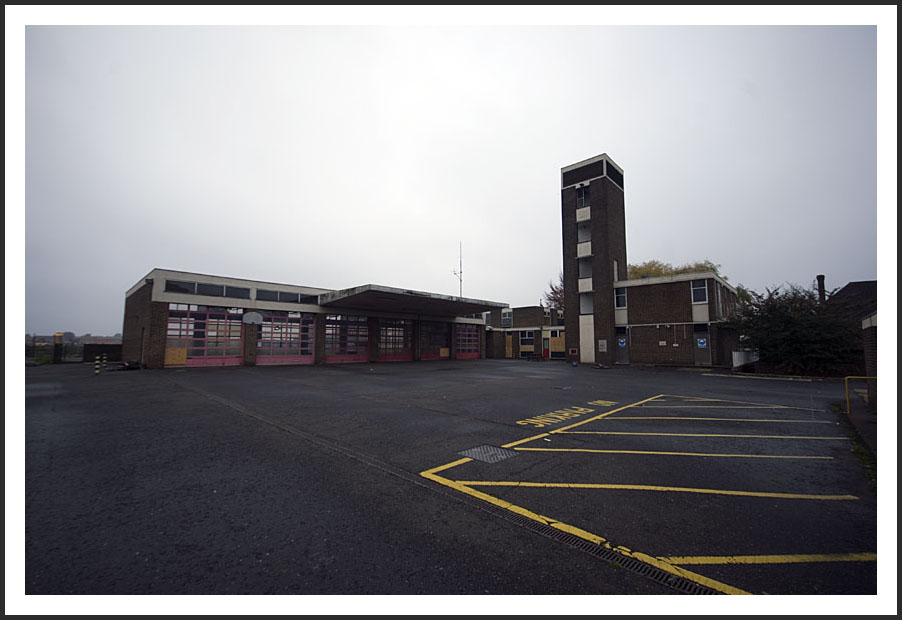 Where the fire engines once slept.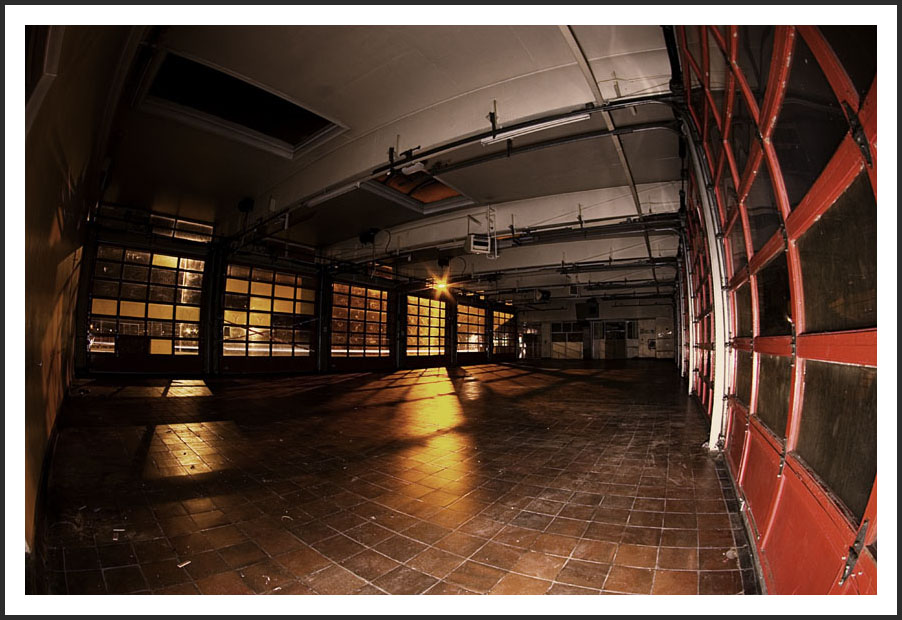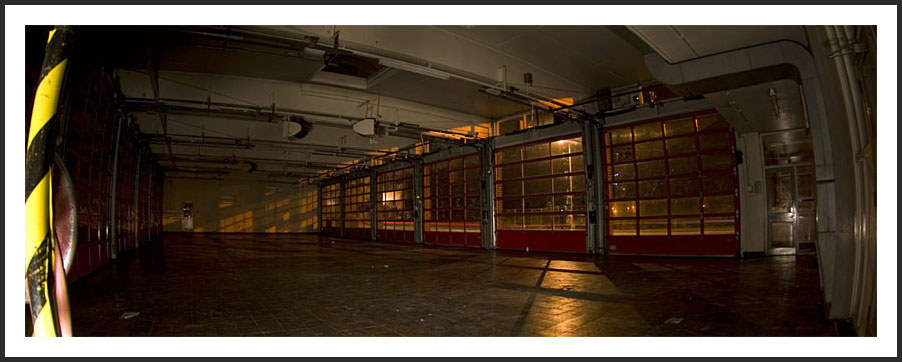 Down the corridor...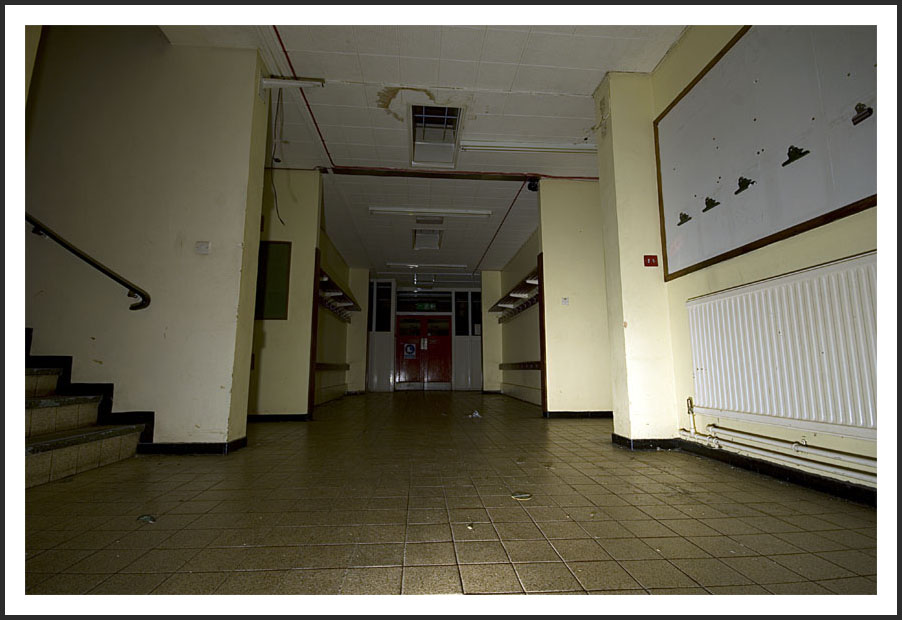 ...I found the reception desk...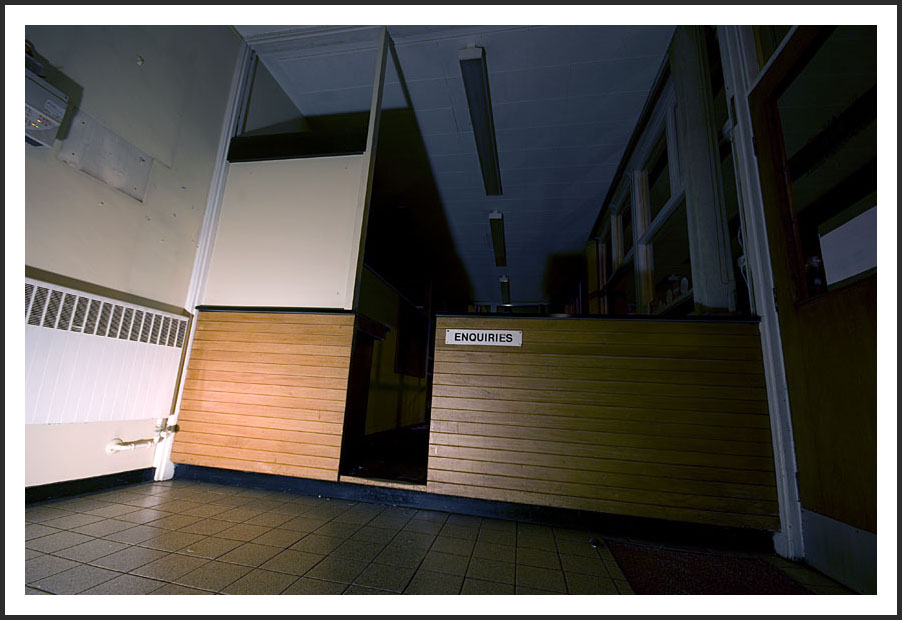 ...and some left over parts.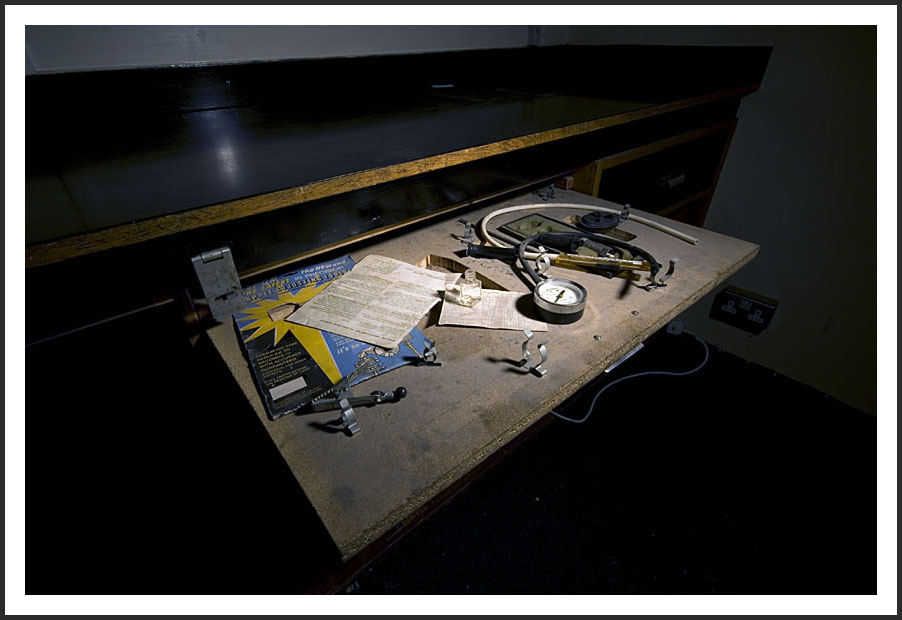 Kitchens...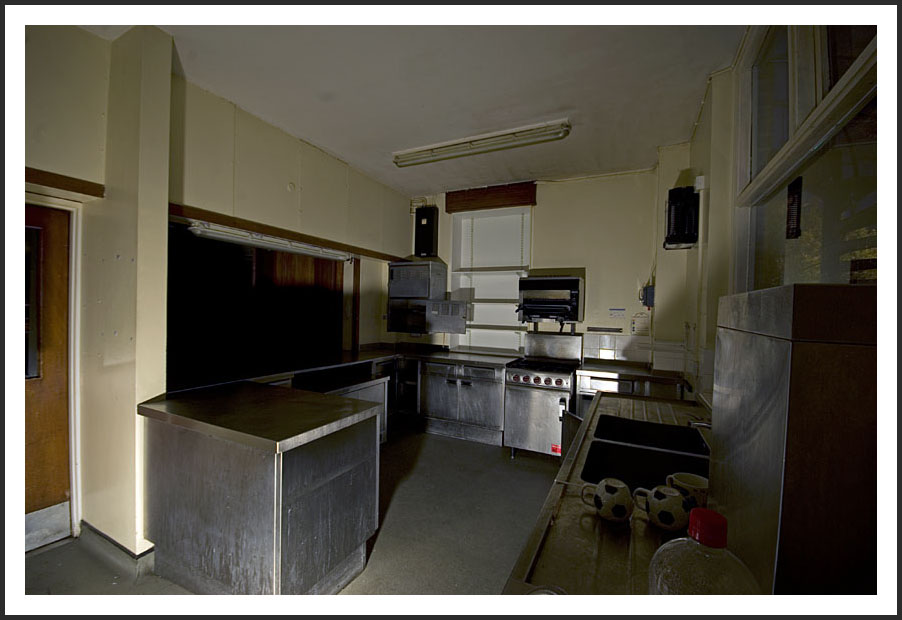 A bar.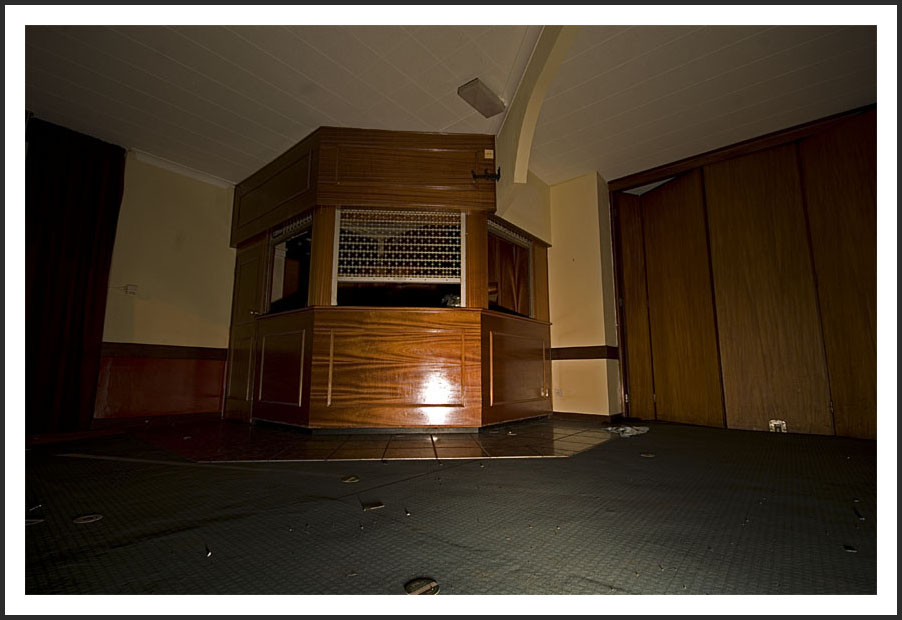 And some storage facilities.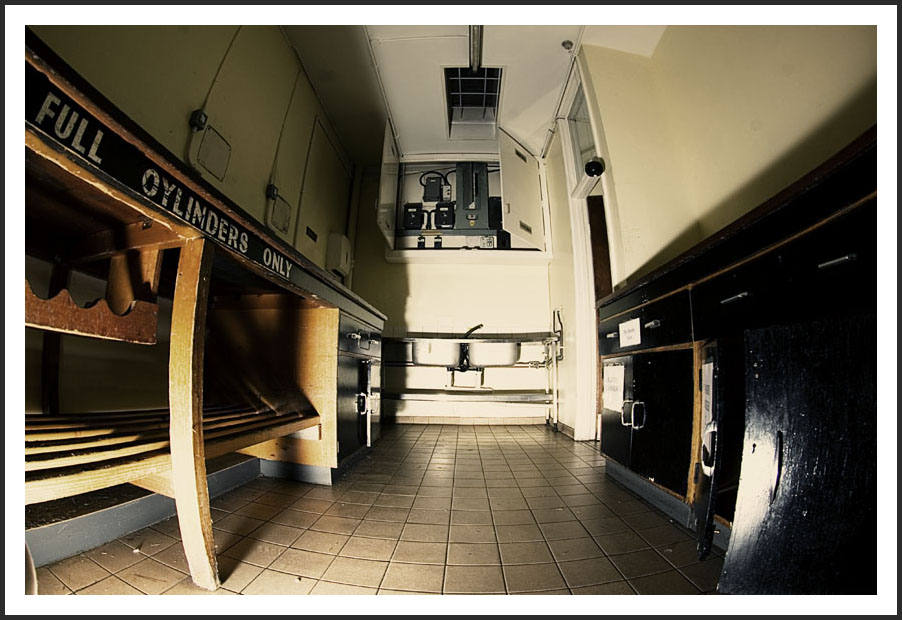 I also explored the new one just before it became active. Access was very easy but as soon as I got in the lights started turning on. I didn't move and soon realised it was a PIR activating them. Still, quite disconcerting wondering around a site with lights turning on and off for you. Nice to photograph the building still in it's "bubbled wrapped" form to protect the infrastructure from clumsy builders. It became operational late 2008 and was officially opened by Her Royal Highness Princess Anne (no less) on Tuesday 13 January 2009. I wasn't invited.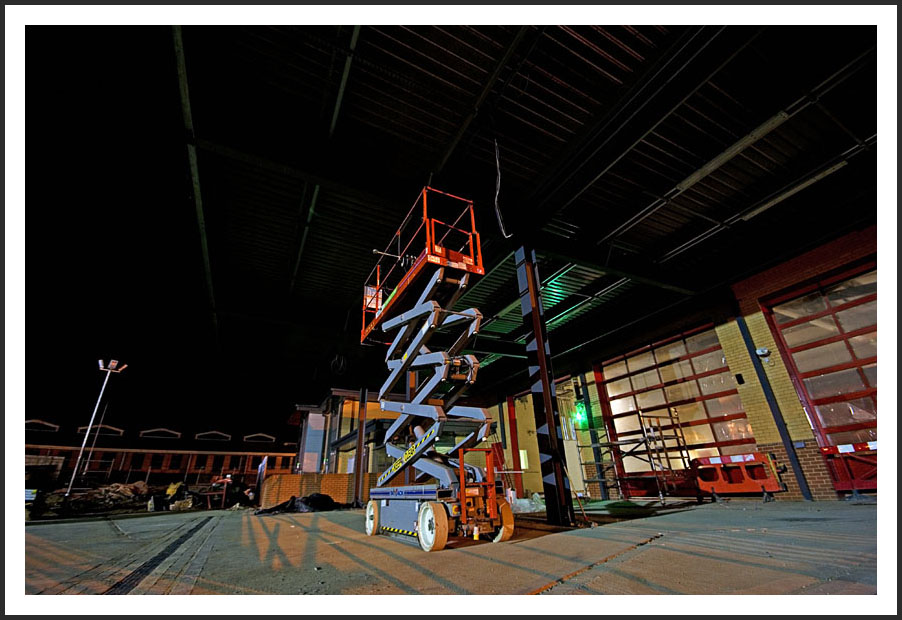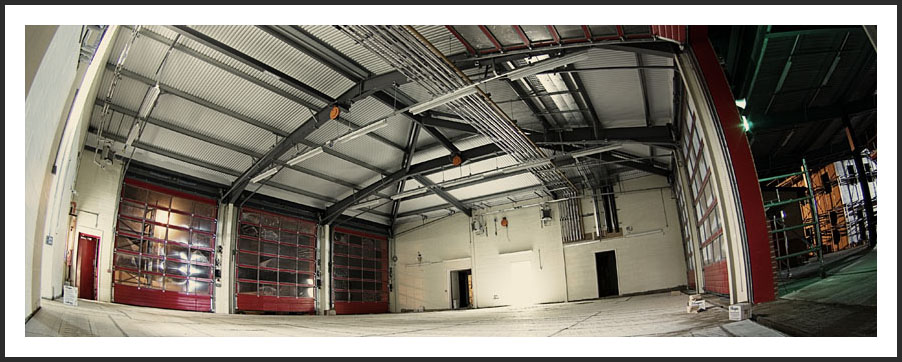 Down the corridor...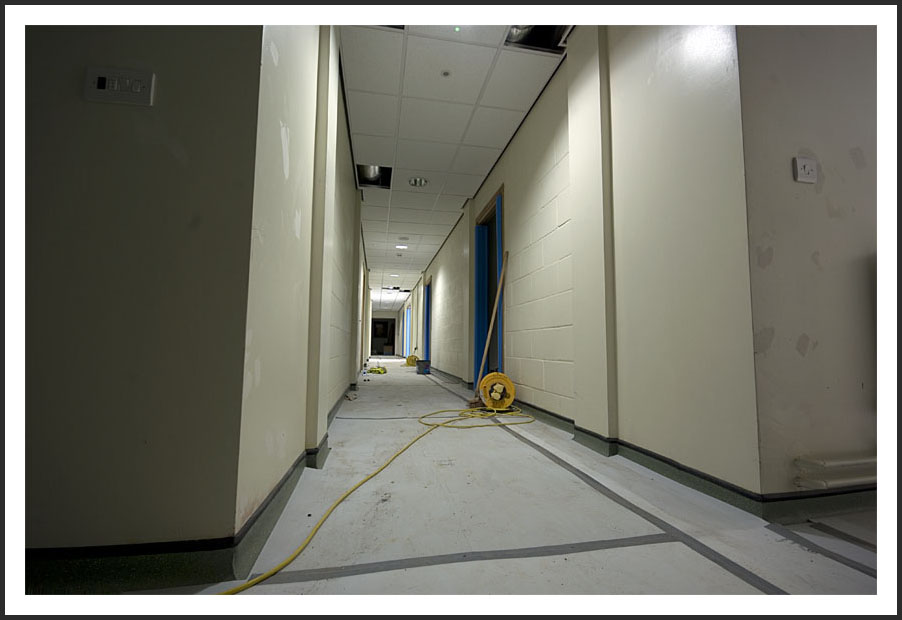 A comms room...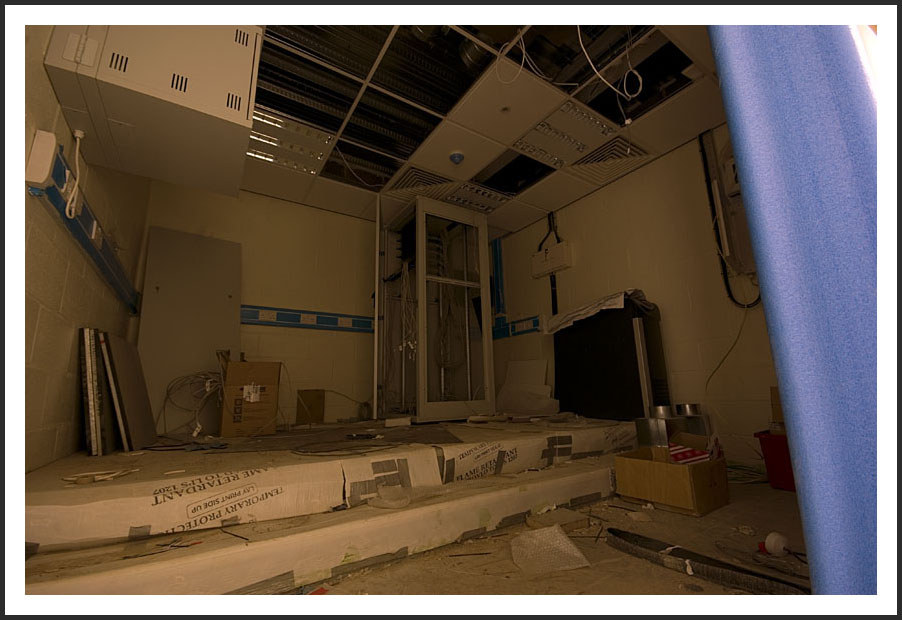 Lecture theatre...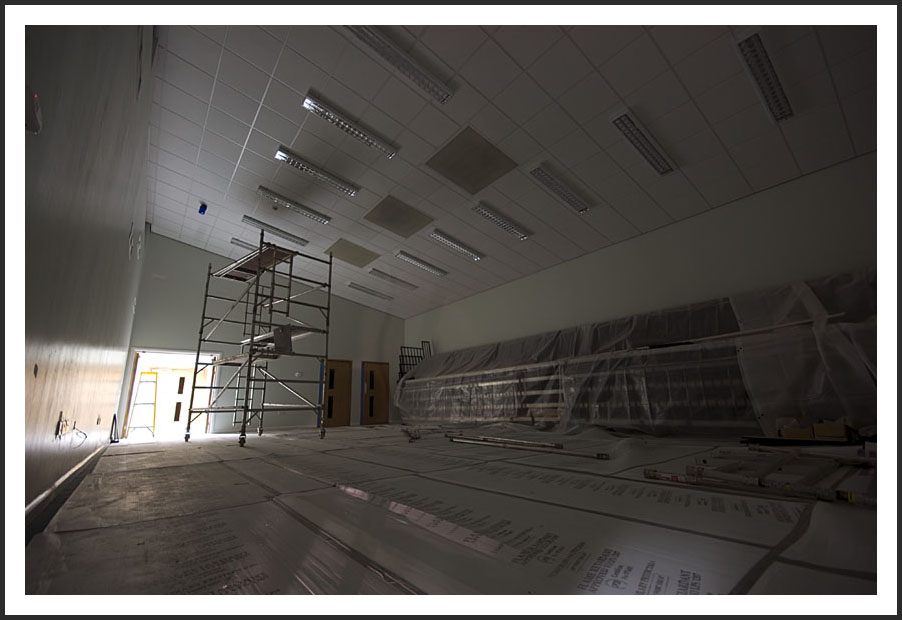 Plant...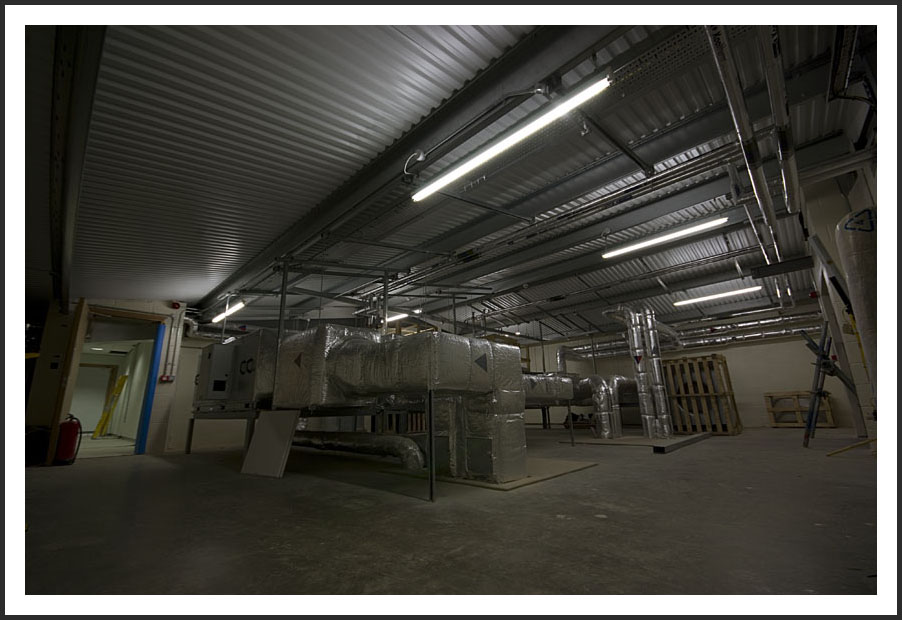 And a kitchen.