Crystal Palace Subway - London - Sept 2014
A visit c/o Sub-Brit and thanks to them for organising the visit.

It goes without saying now, being an over 50 year old, lazy half arsed explorer who can't really be bothered with the real thing it's great to be given the privilege to walk into these places and take some totally lame pictures that hardly do justice to the site.

History (borrowed):
The subway under Crystal Palace Parade linked the station directly with the Palace; it consisted of a wide vaulted and tiled chamber resembling a Byzantine crypt and was designed and built by cathedral craftsmen brought over from Italy. The roof was supported by a series of octagonal pillars of red and cream brick interlaced with stone ribs. Steps led down from the main floor of the Palace into a further circulating area, adjacent to the subway.
The subway and adjacent courtyard survived the 1936 fire although the roof of the concourse was destroyed; the subway was used as an air raid shelter during the war. After the war, the station was in a very run down condition, it is Grade II listed although there is currently no public access due to health and safety concerns.

It's actually quite a small little site but the brickwork is stunning, in terms of Victoriana, the best I've ever seen imo.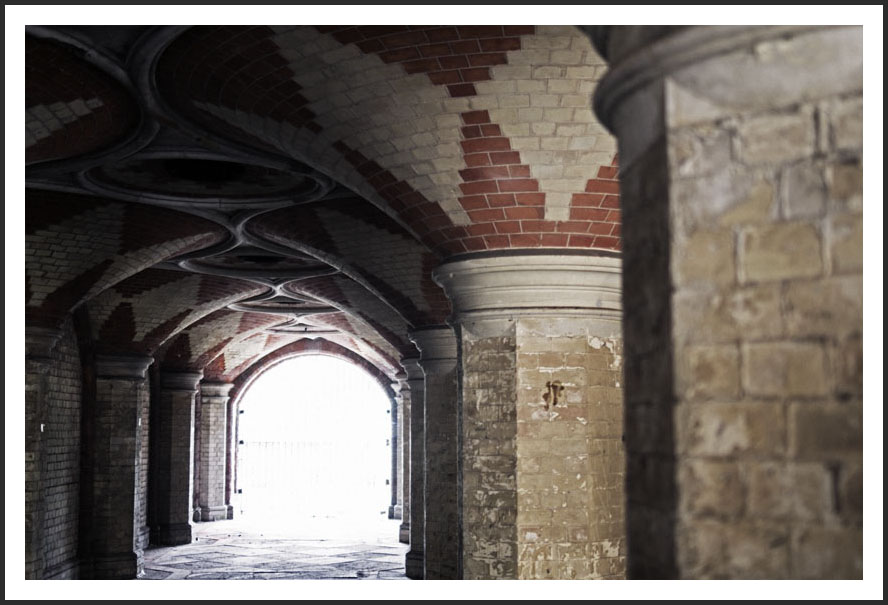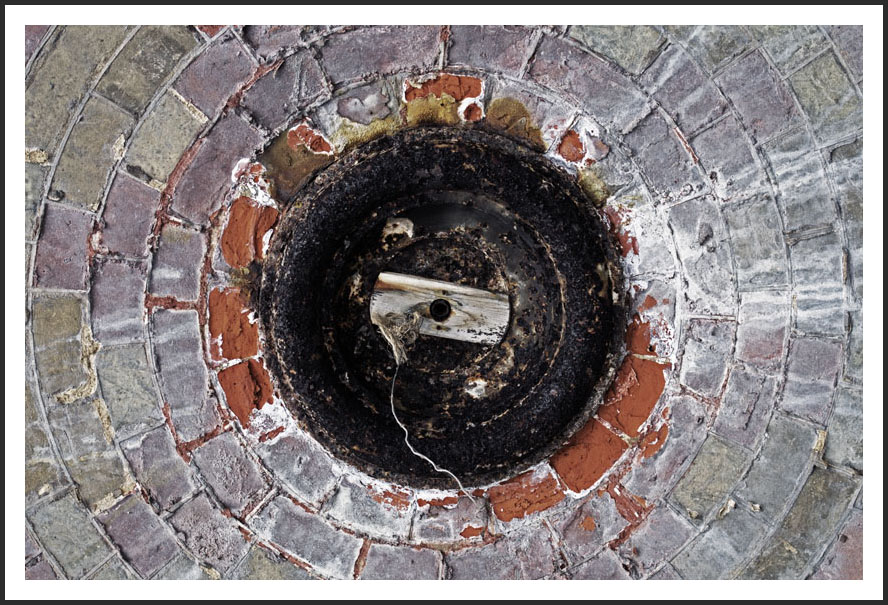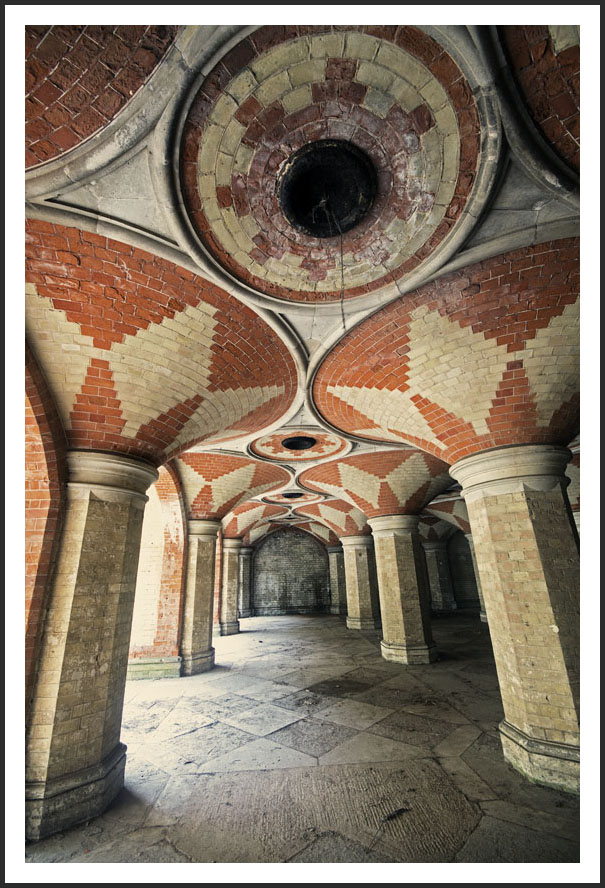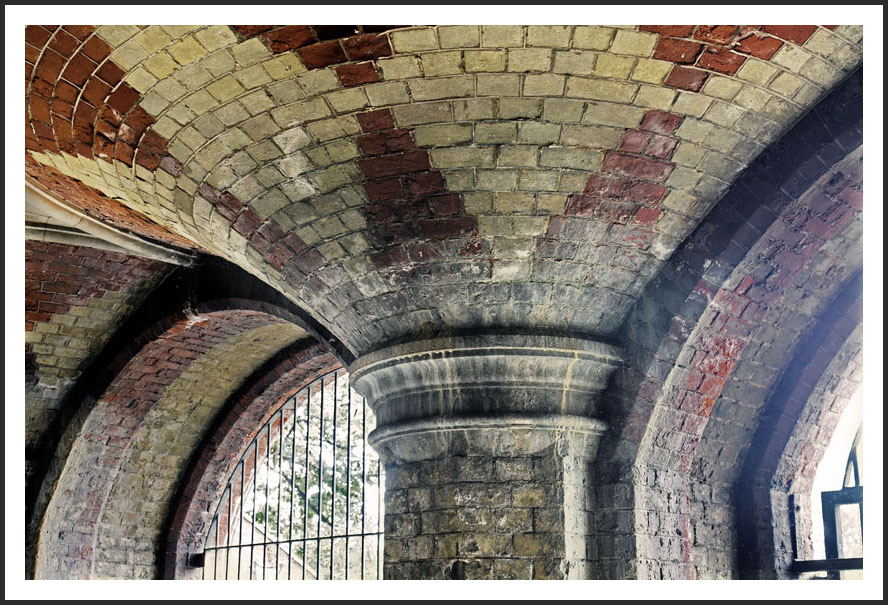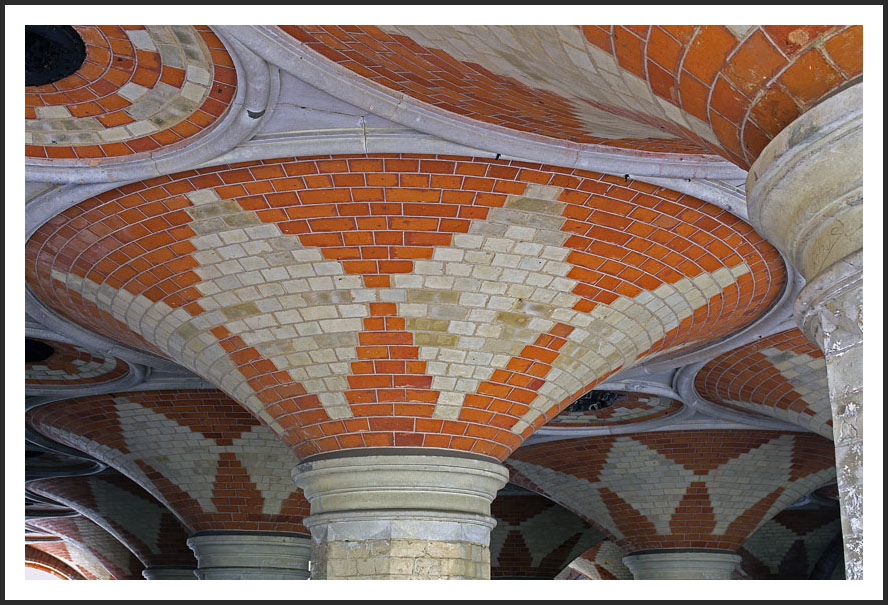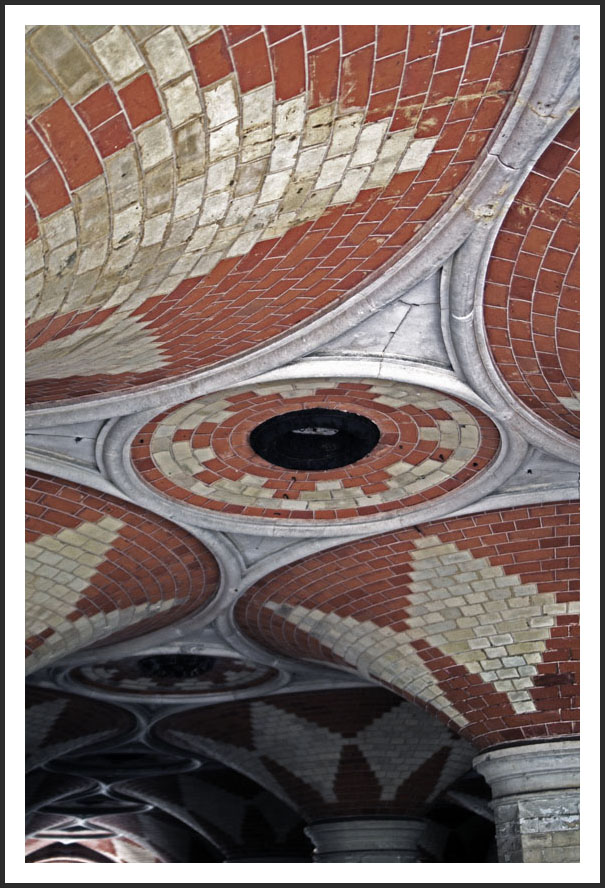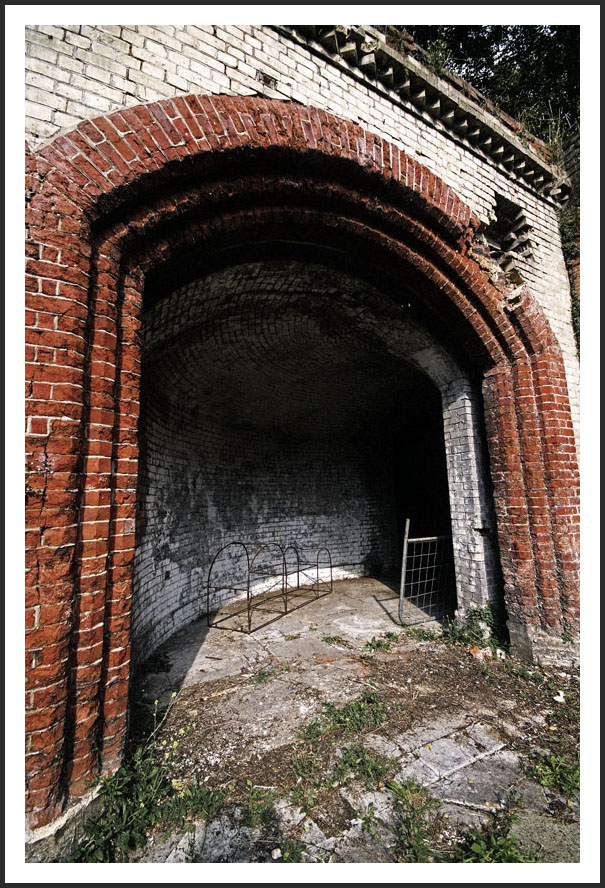 Then suddenly it went all bendy...