Clapham North WWII Deep Shelter - LON - Nov 2009
Clapham North shelter was originally built along with several other deep level shelters after the 1940's bombings forced the reappraisal to Governments approach to providing protection for the population of London from the German Luftwaffe. They were built at public expense but, as LT where consulted on their construction, it envisaged that they could form part of a high speed tube system after the war. This idea never came to fruition and all are now used for long term secure document storage. I remember it was incredibly hot down there and I ended up in just my shirt sleeves even though it was pretty cold outside. Quite a hard place to take pictures in as it all gets a bit "samey" after a while, but there are still some interesting features down there. The stair case once connected the shelters to the tube station and I understand that the air ducts to the left and right of the stairs are used to provide cool air to the station. When we left the long climb up the spiral staircase was exhausting and as we ascended I wondered how many Londoners had made this climb after a raid wondering what would be waiting for them on the surface.
View from the top.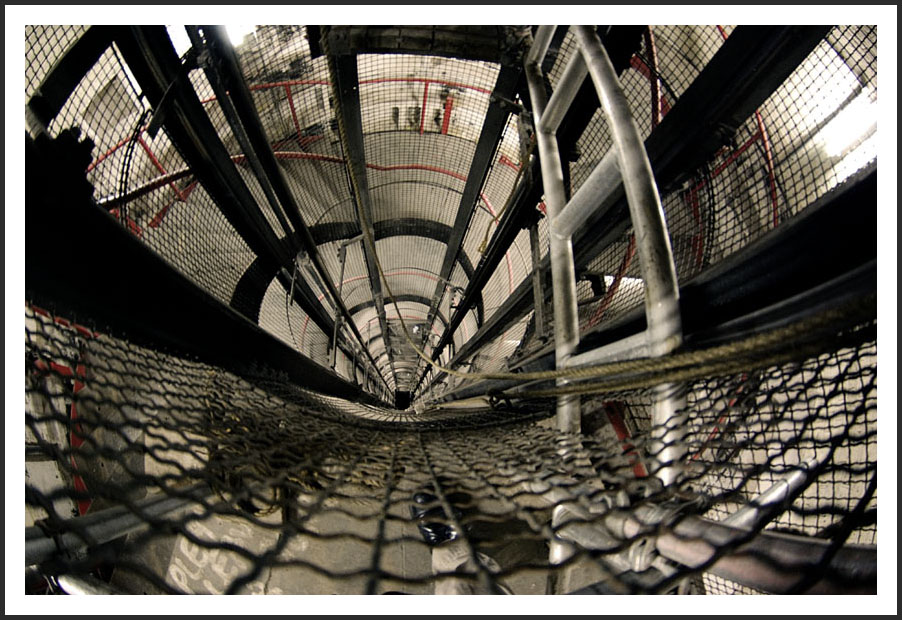 Going down.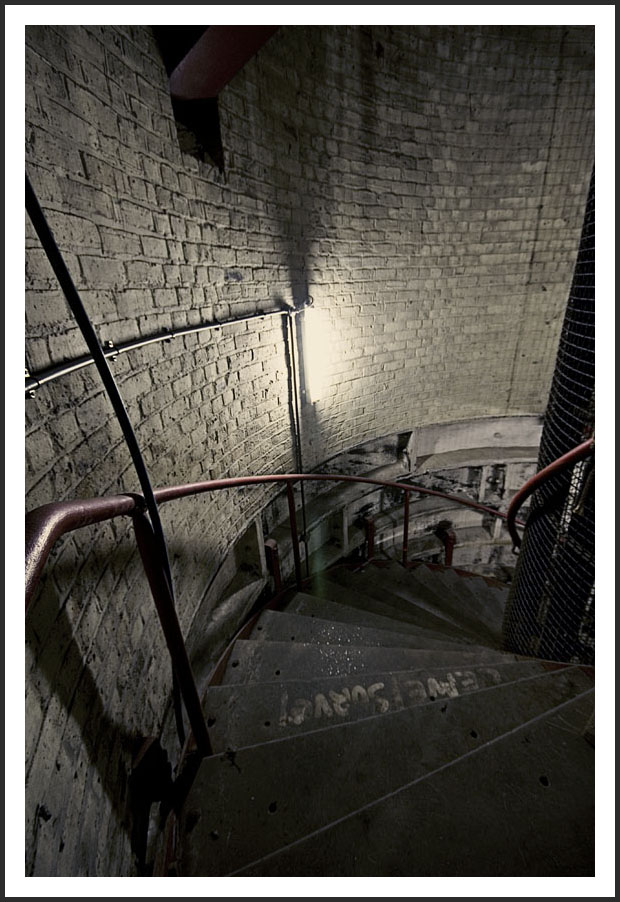 At the bottom of the stairs.
The shelter has been constructed to be "split level". This is the top level shelter.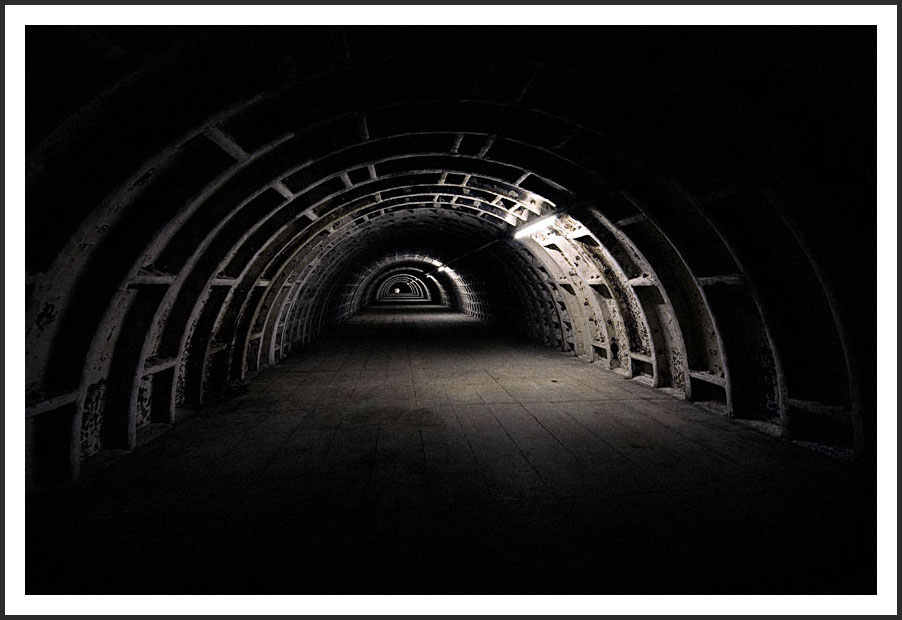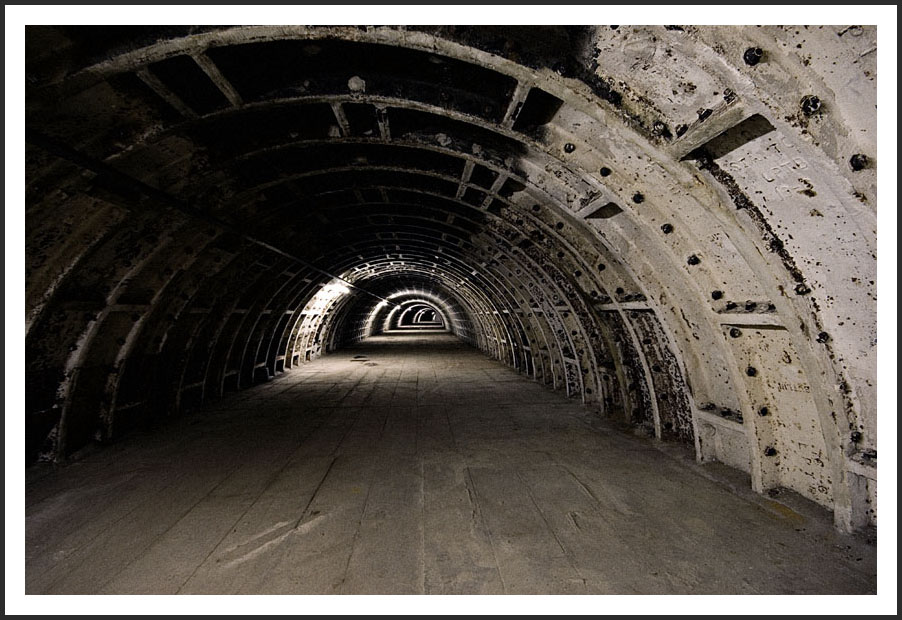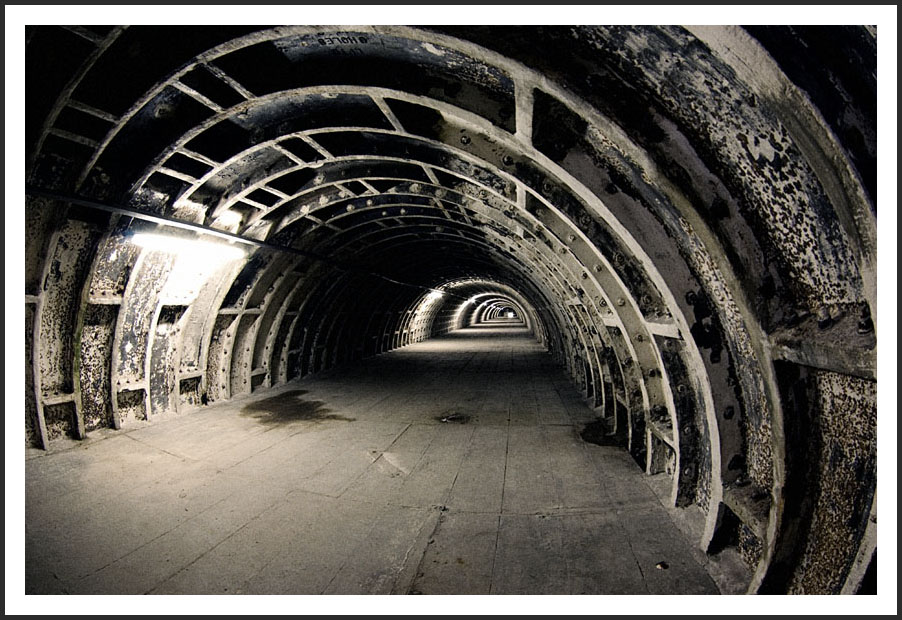 Stairs to the lower level.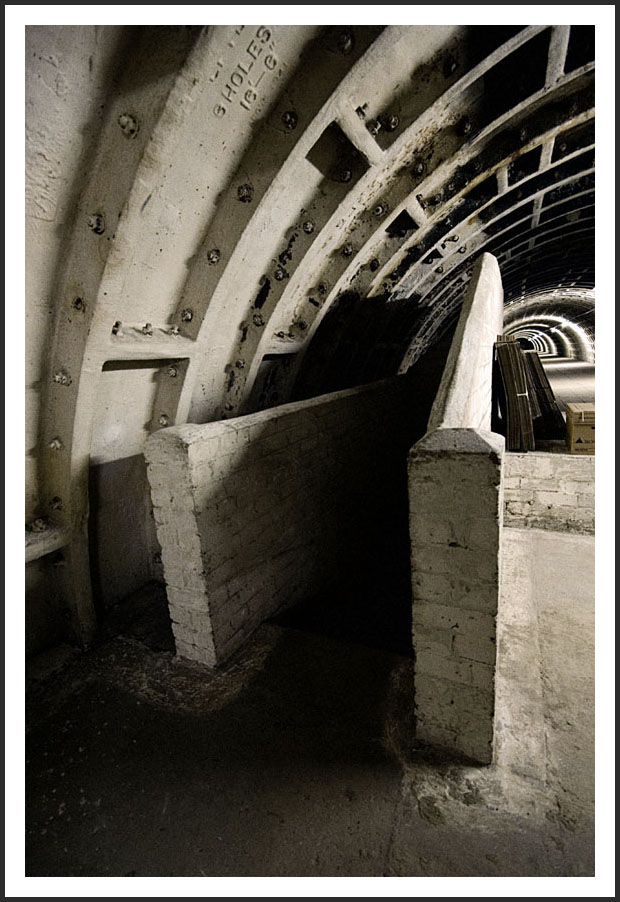 Bottom of the stairs leading to the lower level.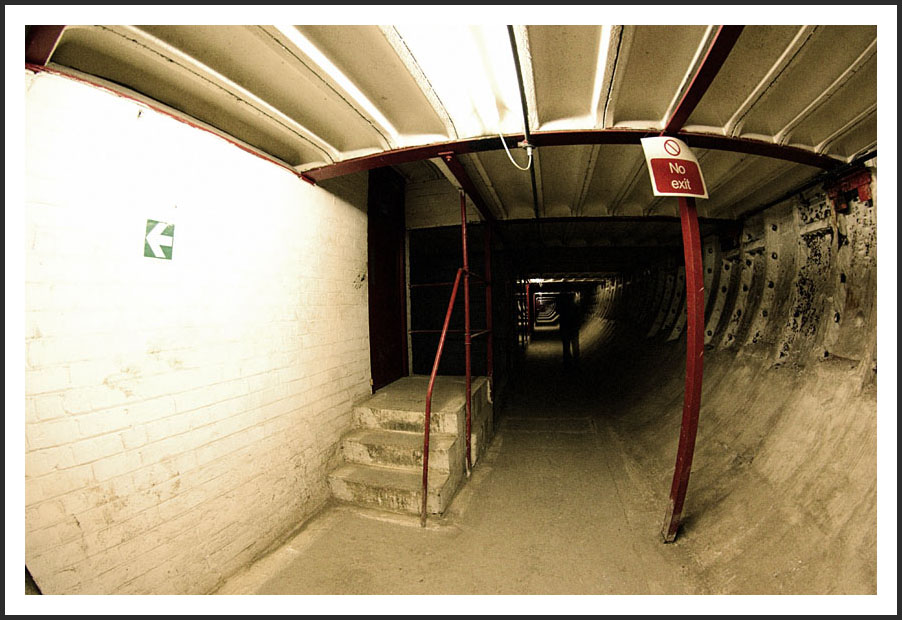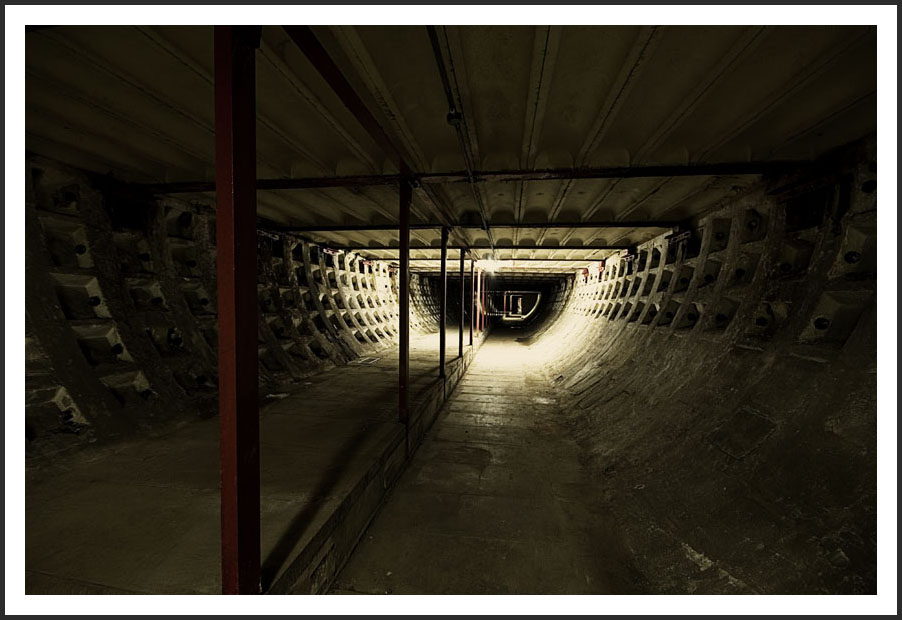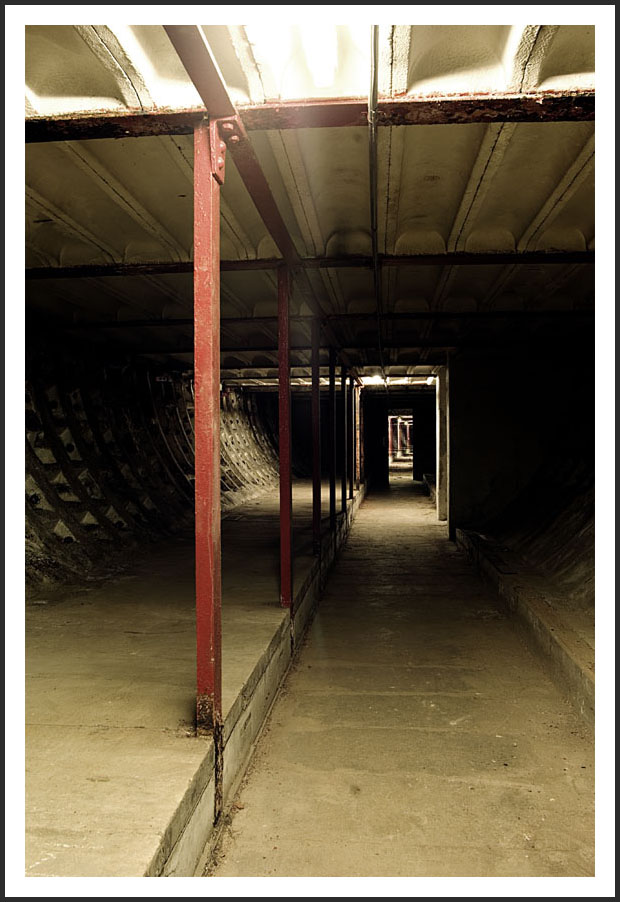 Fire exit.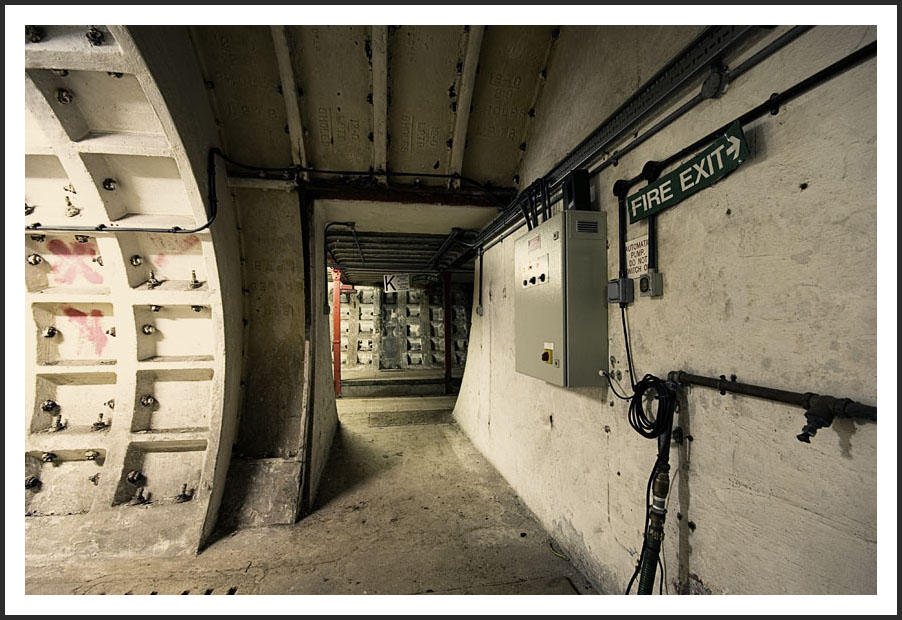 Stairs to the tube, at the bottom.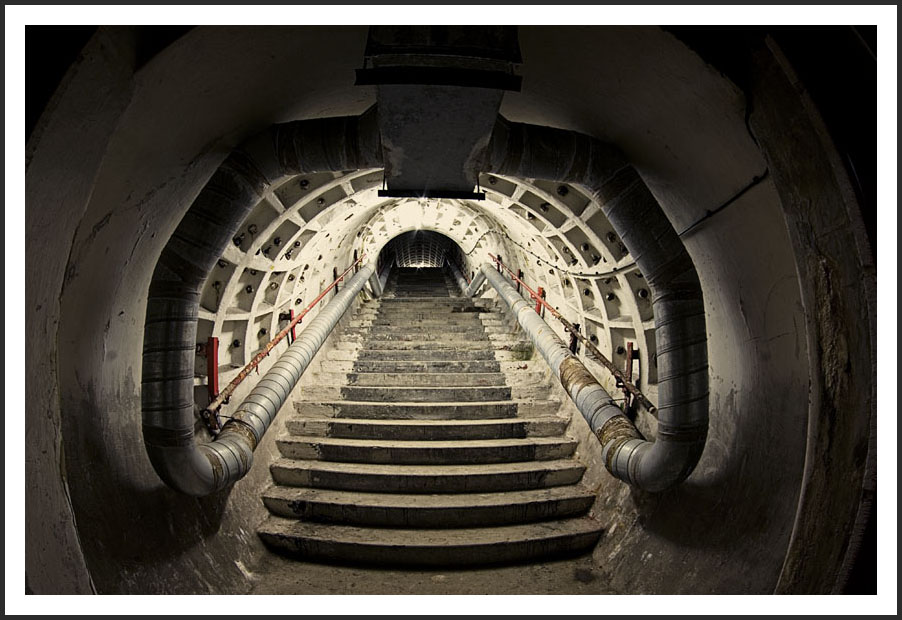 Half way up.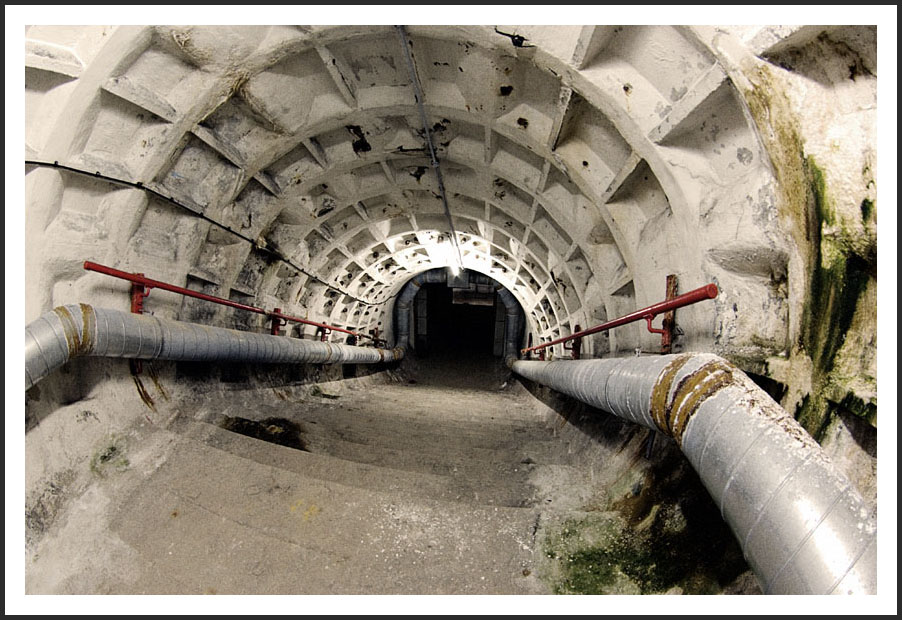 Same view, rotated 180 degrees.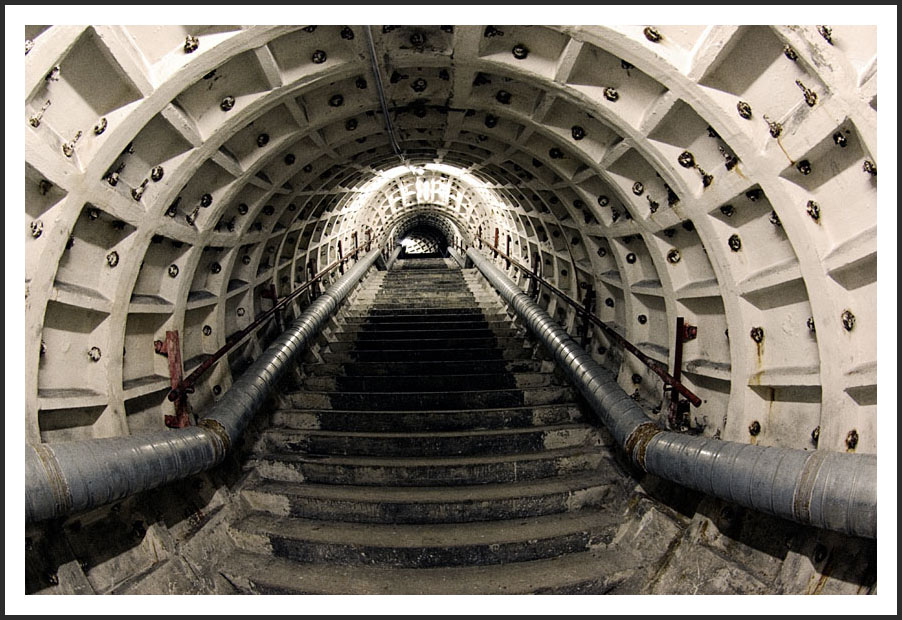 At the top.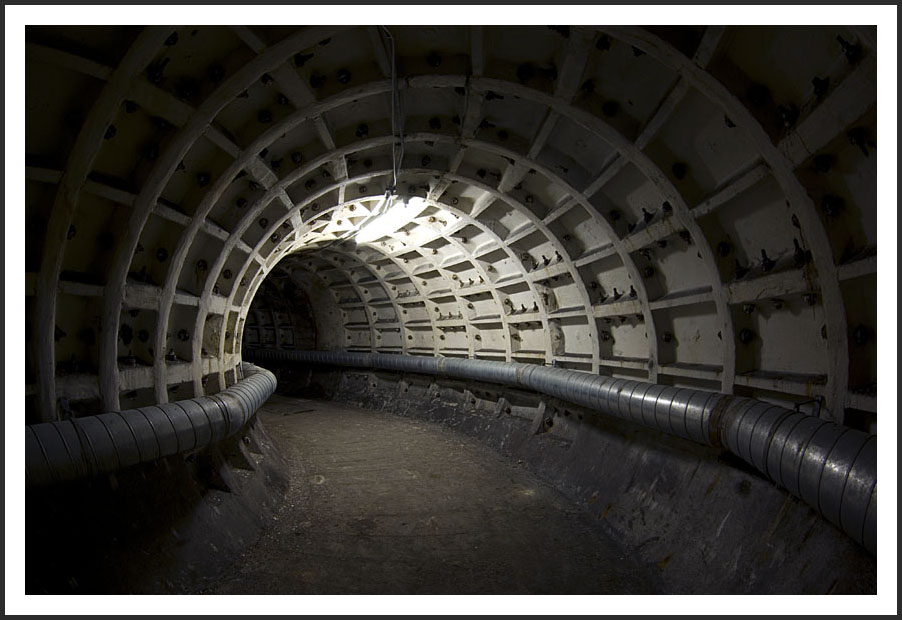 Looking back down.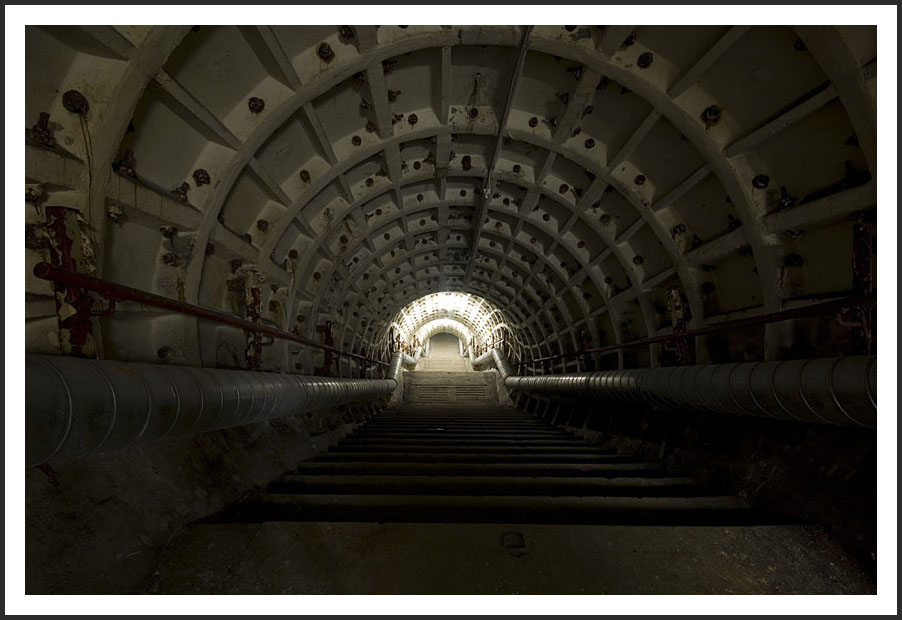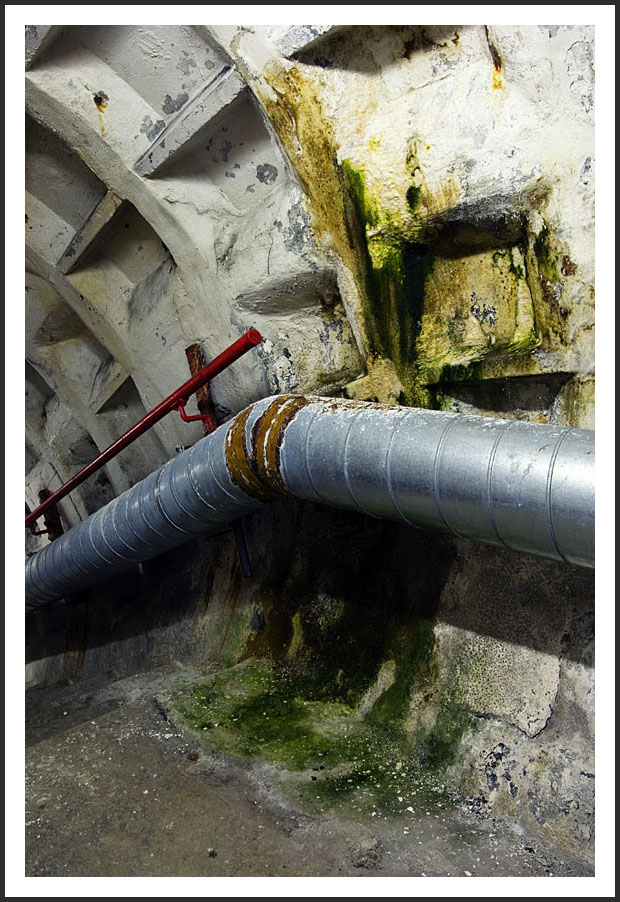 Stairs to the sump.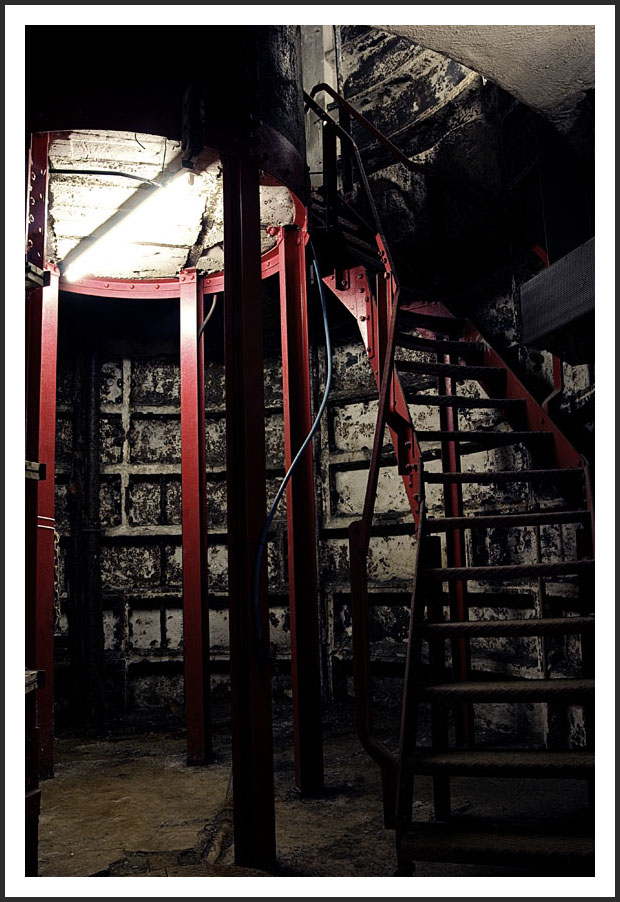 Spare fan.