Aylesbury Odeon, August 2009
One of the original Oscar Deutsch built Odeon theatres, the Odeon Aylesbury opened on 21st June 1937 with Shirley Temple in "Dimples". Originally designed as a single screen theatre it was tripled in 1973, opening with the Sword in the Stone. In order to achieve this, the entire bottom circle of circle of seats was taken out to be replaced by two mini screens. The higher circle was also converted into a single, larger theatre. The original art deco screen and framing still remains in place behind the three theatres and can clearly be seen in my pictures. The cinema was refurbished in 1984 but finally closed in 1999 and has since been sold to Sainsbury's who will presumably redeveloped the site at some point. This was a very quick visit so my pictures didn't come out as well as I would have liked but show the place fairly well on a technical level. I thought I had bought enough torches to light paint the place well but unfortunately the screen rooms were just too big to illuminate properly. Very nice to see so much undamaged cinema equipment still in place. Thanks to Cinema Treasures web site for the history.
The outside.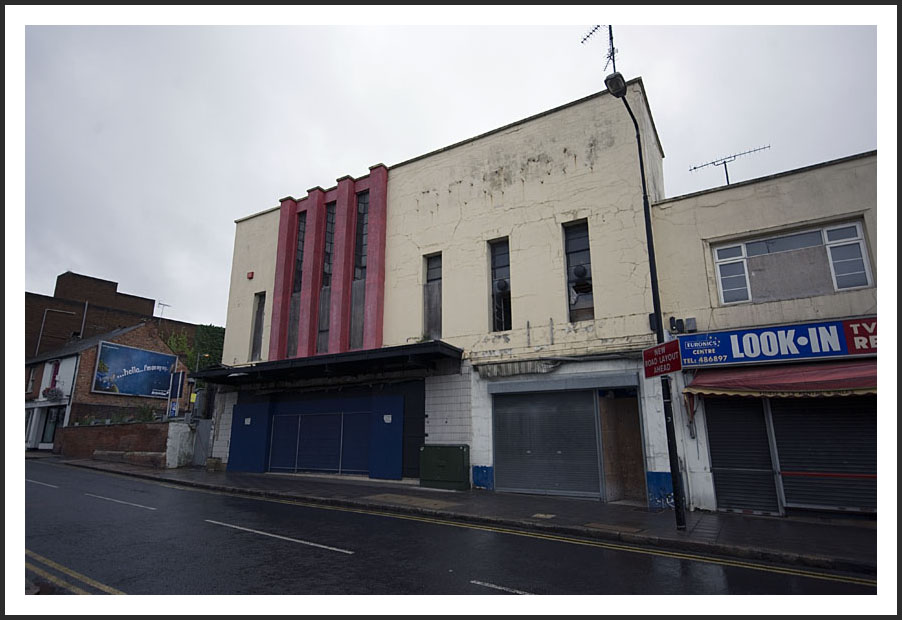 The main screen.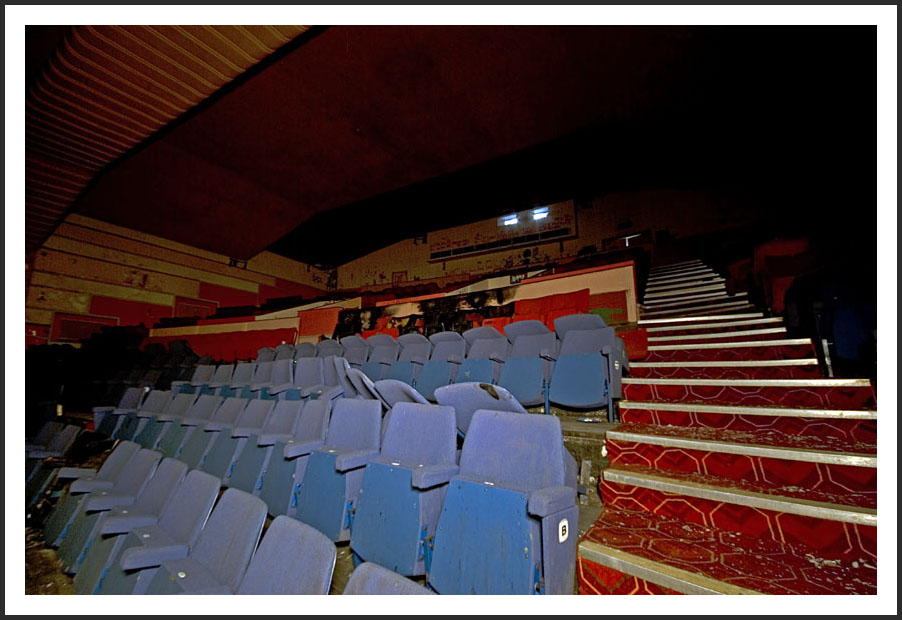 Wondering up to the top level, I came across the projection equipment, still in very good condition.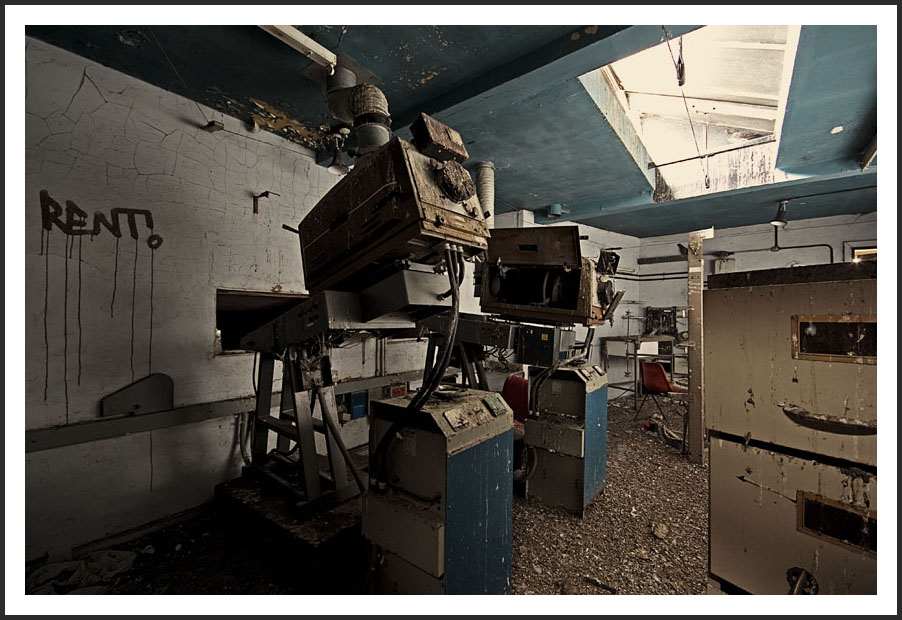 Next door were the backup battery's.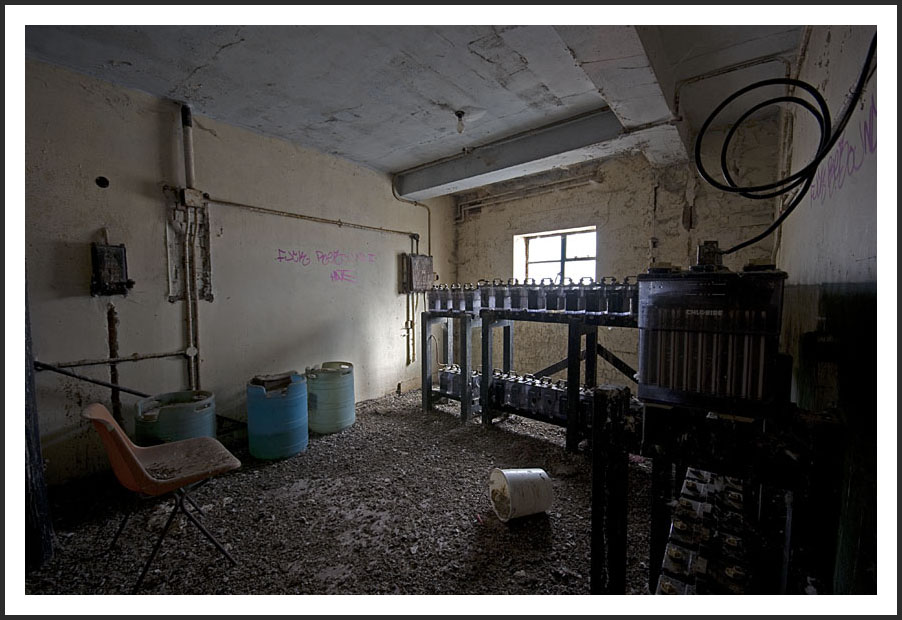 Film spooling equipment.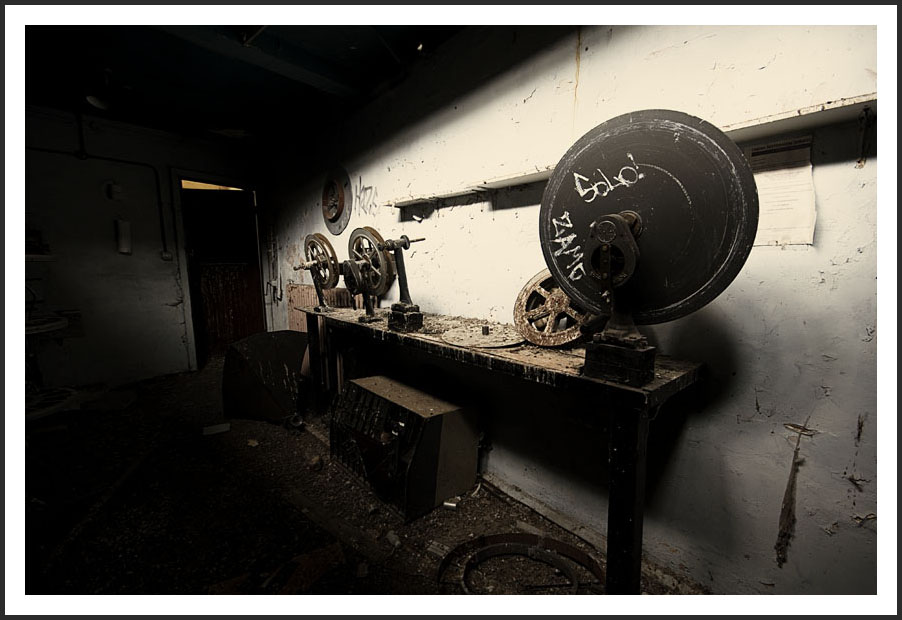 At the front of the building, the main foyer.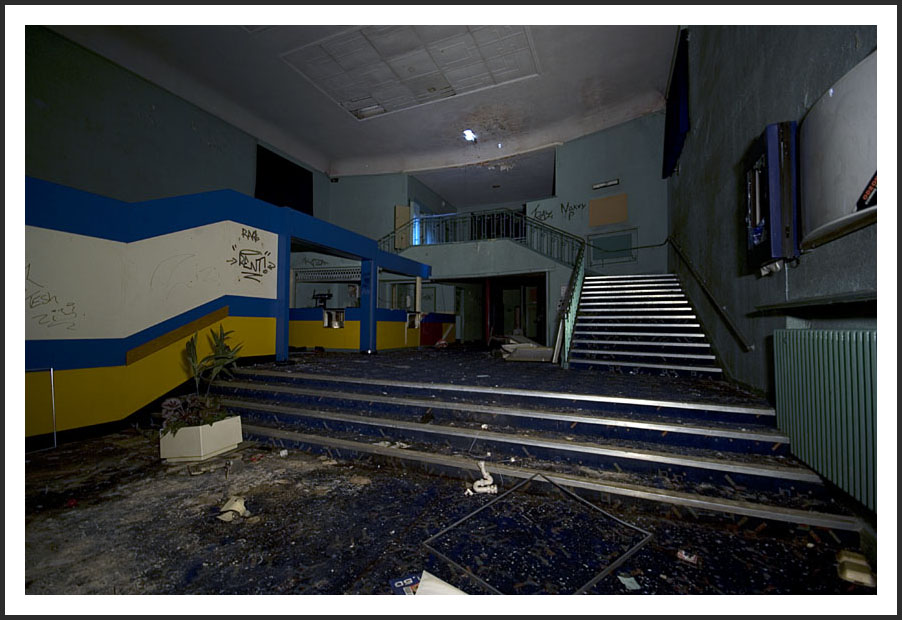 After a bit of a search I found a way up to another room where I found this...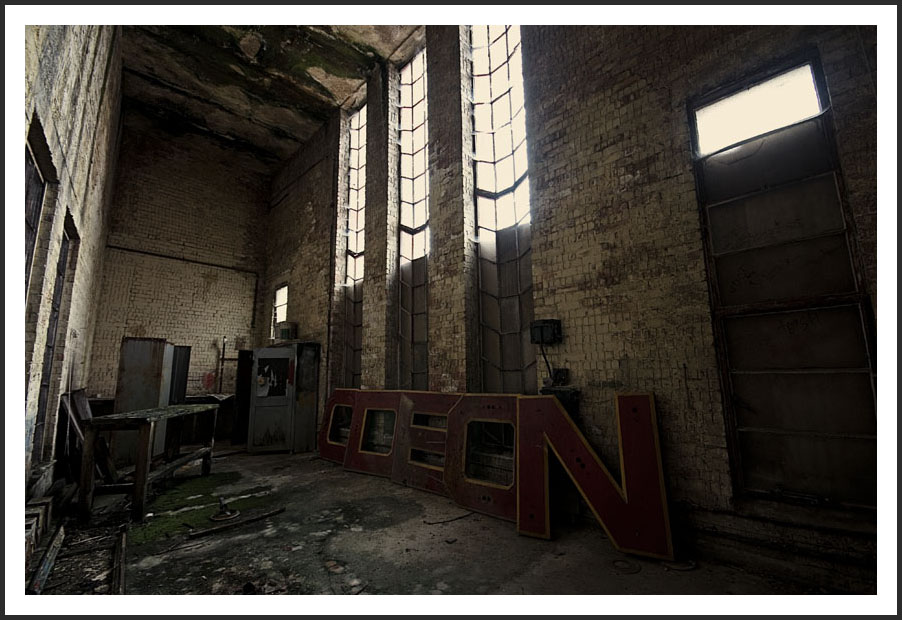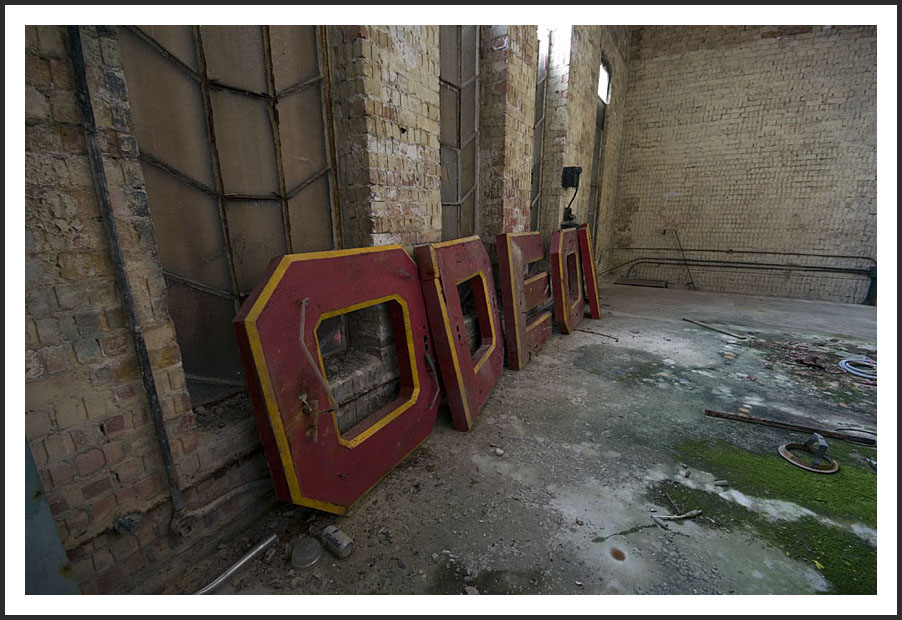 There were also two smaller cinemas. 1 and...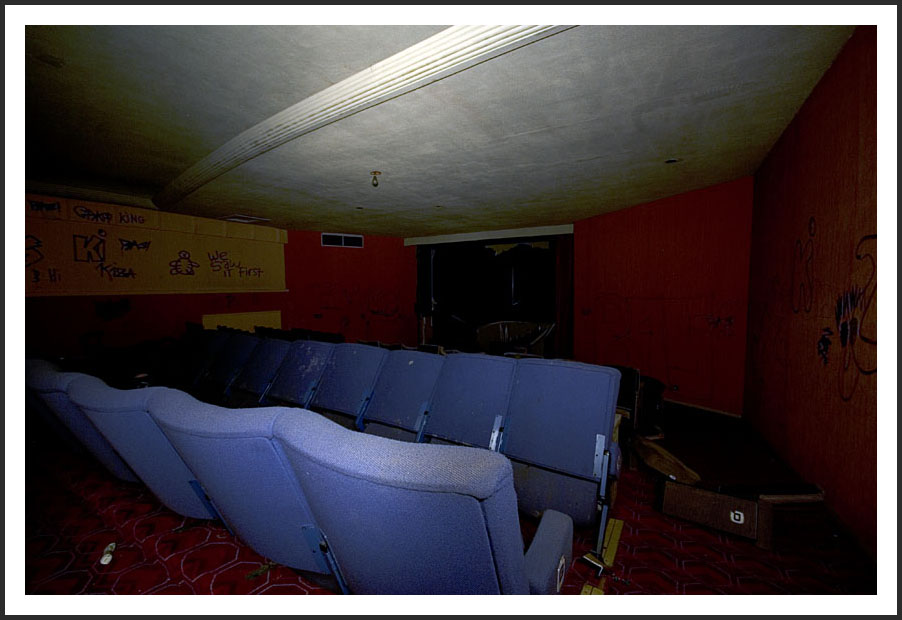 ...2.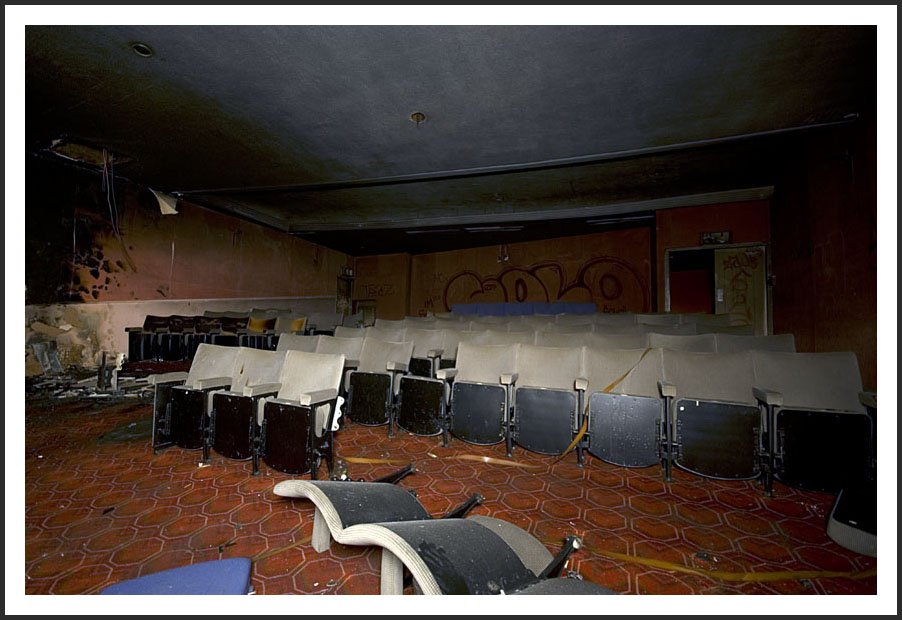 Behind them, their projection booths.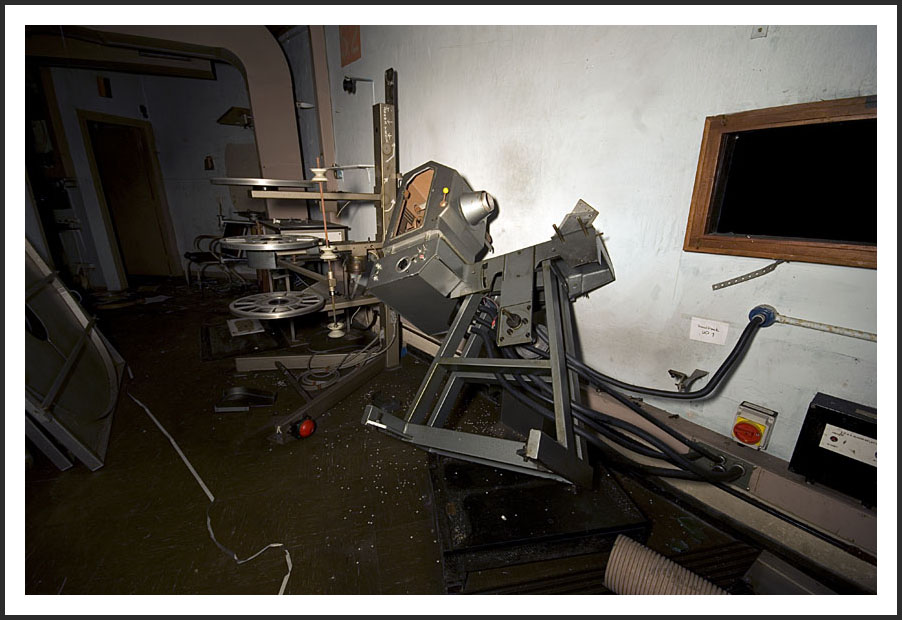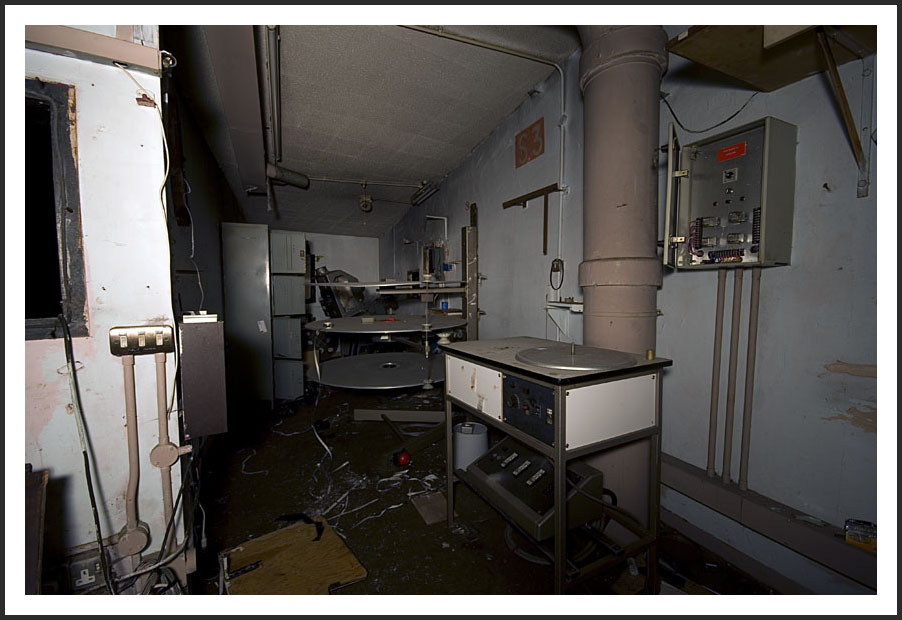 Right at the back of the cinema, the original art deco screen mouldings are still in place.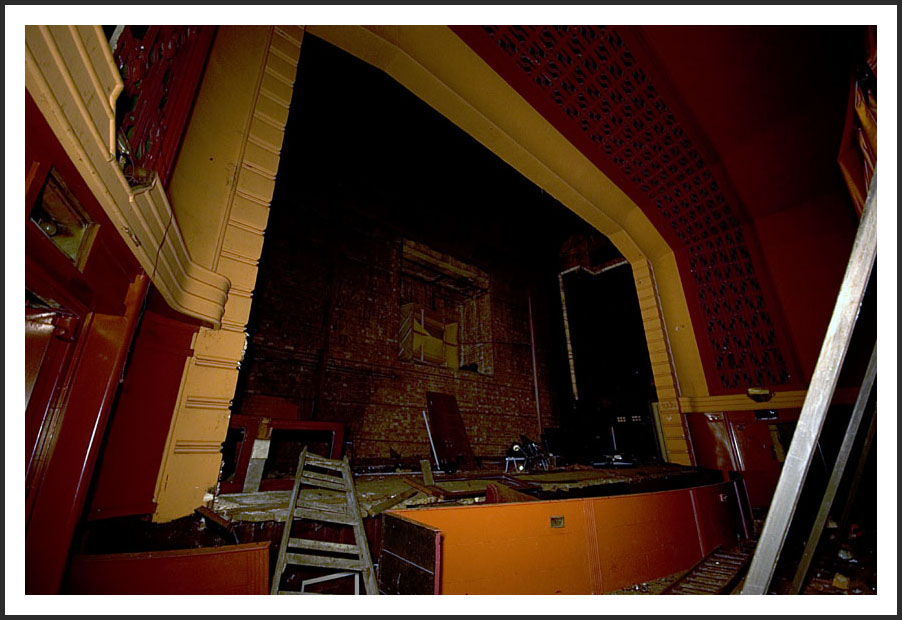 And the stage with orchestra pit to the right.