RAF Edlesborough was run by the Defence Communication Services Agency and would have provided a world wide transmission only service (most probably) for teletype communications. It had 40 operational high power HF SSB / ISB transmitters to maintain 24/7 communications. Other than that, there is very little information on this site. There was a warning label stuck on one of the isolators for a repair dated for Nov 1995 so I guess it closed not much long after that since repair was never completed. The building is arranged as a cross, the larger, central building appears to have contained the radio equipment which were connected to the aerials through small slots in the walls. I guess the aerials would have been located in the huge fields surrounding the site. The two other wings appeared to have contained the admin block and the generator block. Also on site in a completely separate building are the remains of what one can only assume to be a crèche of some kind although it looks like a good few raves had been held in it recently. Not really the biggest of sites but still a few interesting bits and bobs about. Some older information on the site can be found here and another extensive write up on the site can be downloaded here (as a pdf file) written by a serviceman who was stationed there during the 80's and has been kind enough to let me include it here.
The Admin block.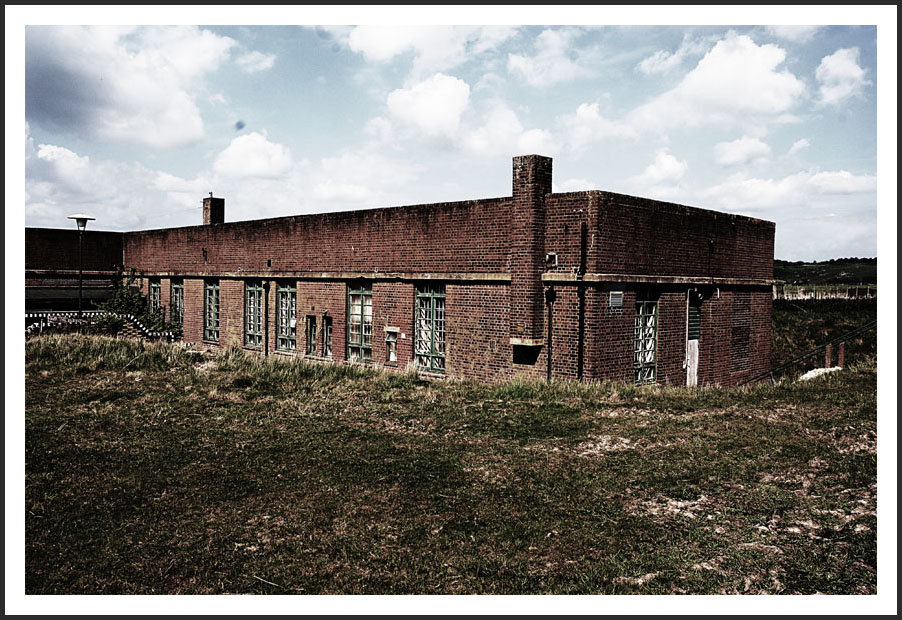 Inside the block.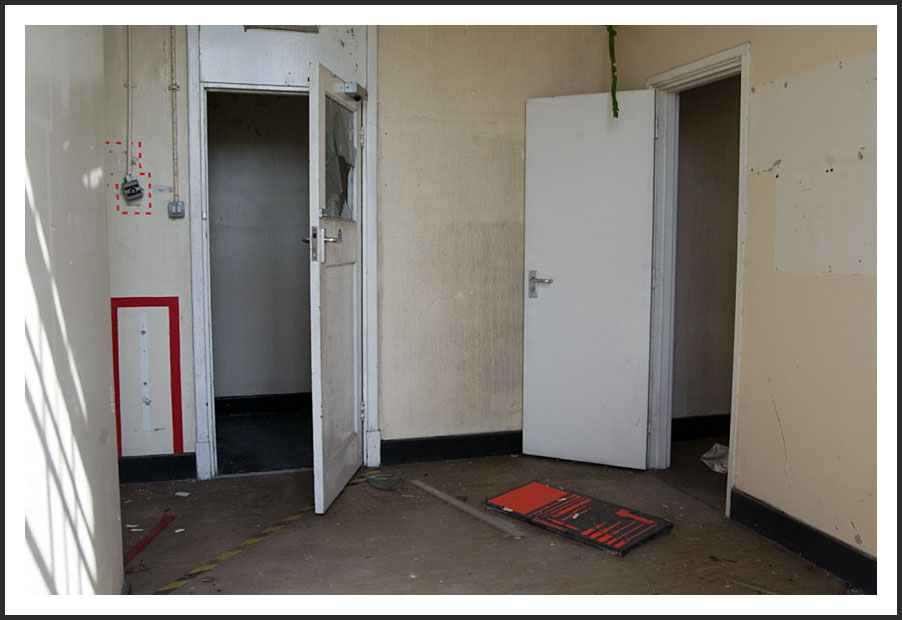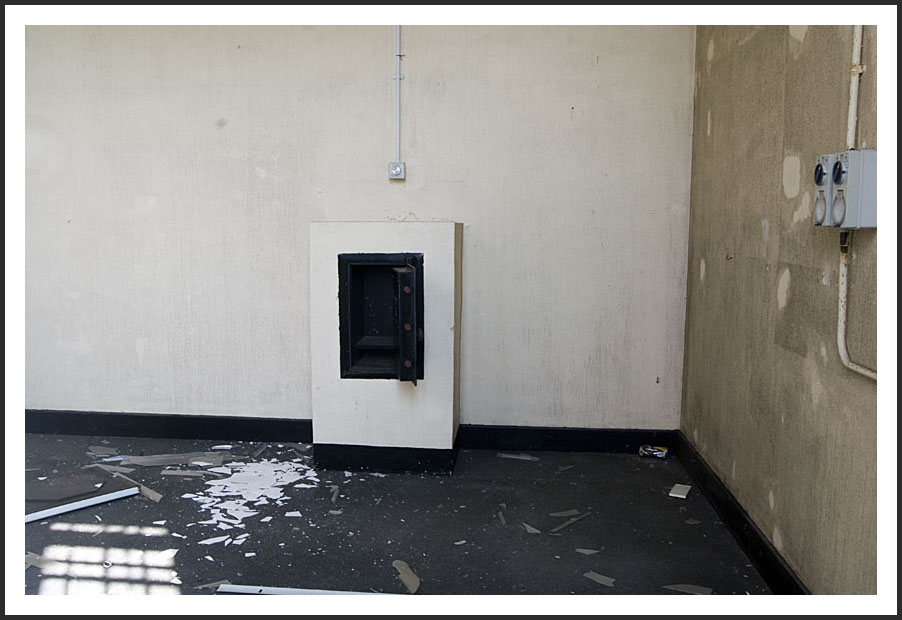 Cooling equipment block.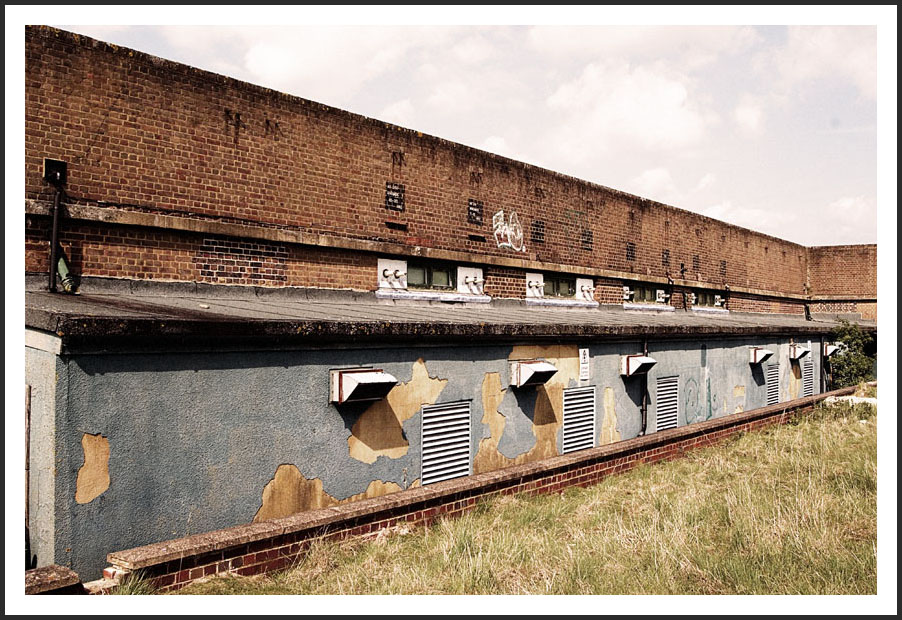 Inside.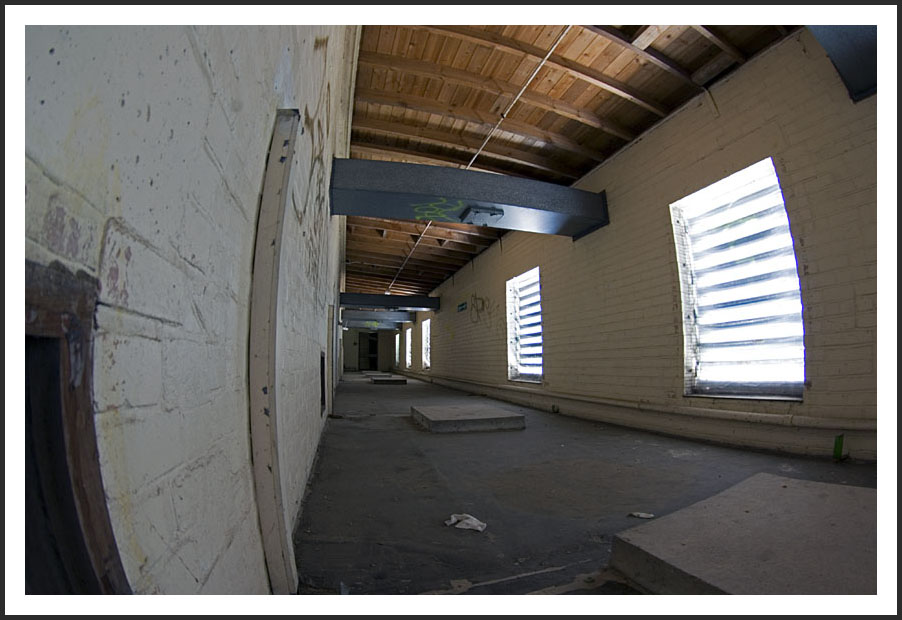 All about the site where these porcelain isolators I presume the aerials once must have connected to.