GLC Subways and Vaults - LON - 2010
Running just below the London streets there are a collection of non-connected service tunnels built mostly by the Victorians so as to avoid having to dig up the road at a later date. They carry gas and electricity and are often no more than half a mile long. Most of the original gas pipes are still in situ (a testimony to Victorian engineering) but the electric cables have long since been updated and the more recent additions of the ubiquitous comms cables bring us right up to date.
Set One.
At the start of the run.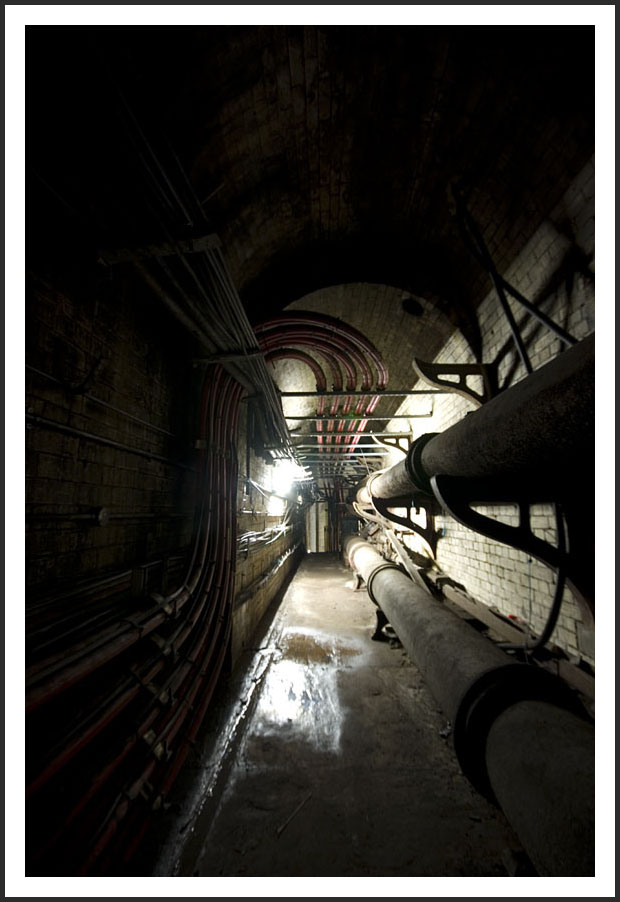 View down tunnel.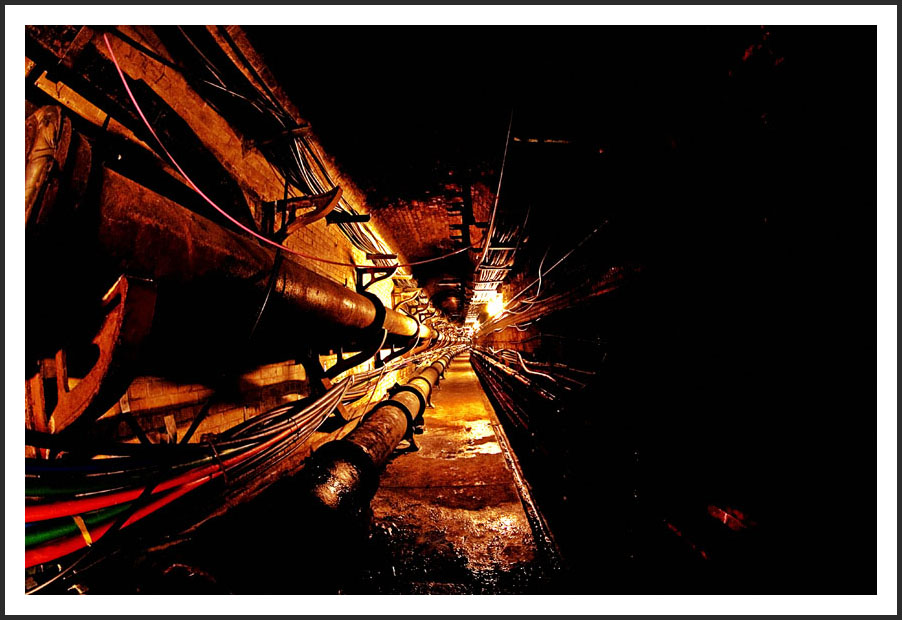 Opposite direction.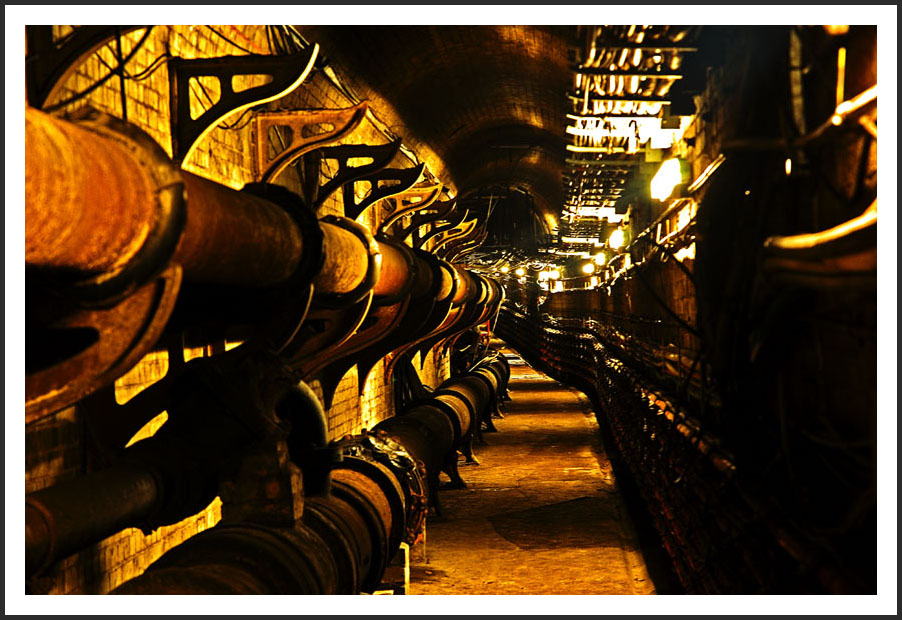 About half way down the run there is an elevated section that bridges the railway beneath.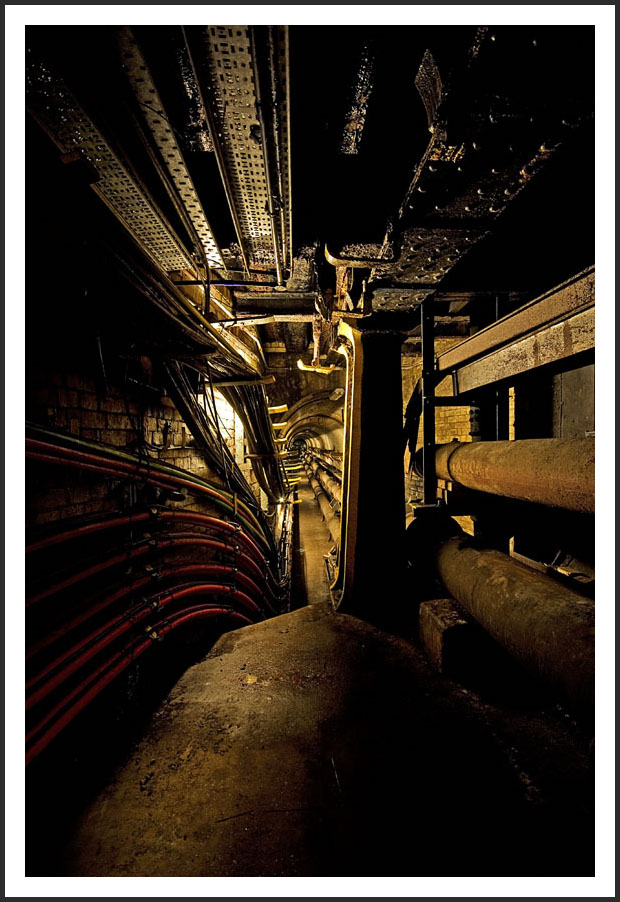 On the elevated section.
Further on.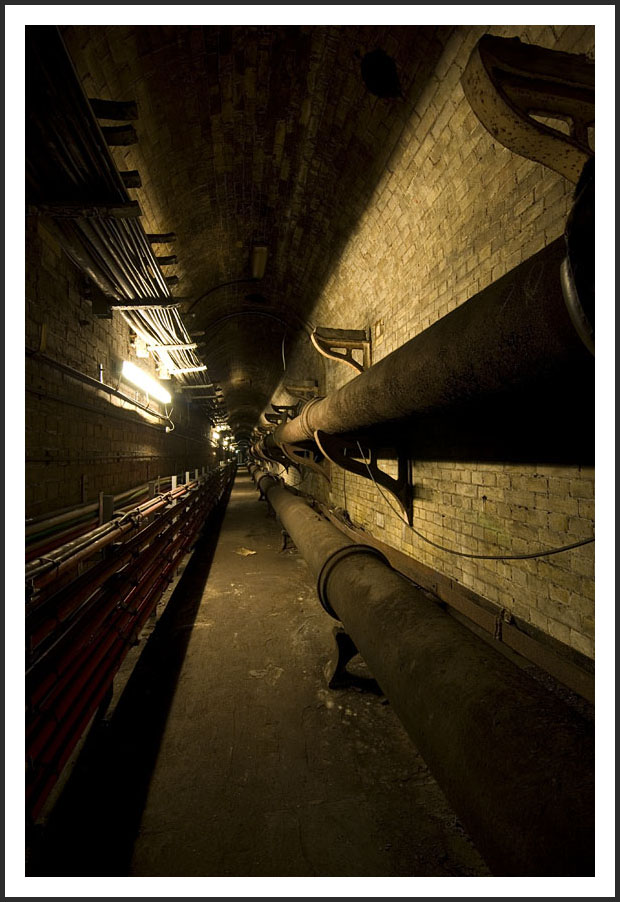 End of the run. The entrance to the right leads to...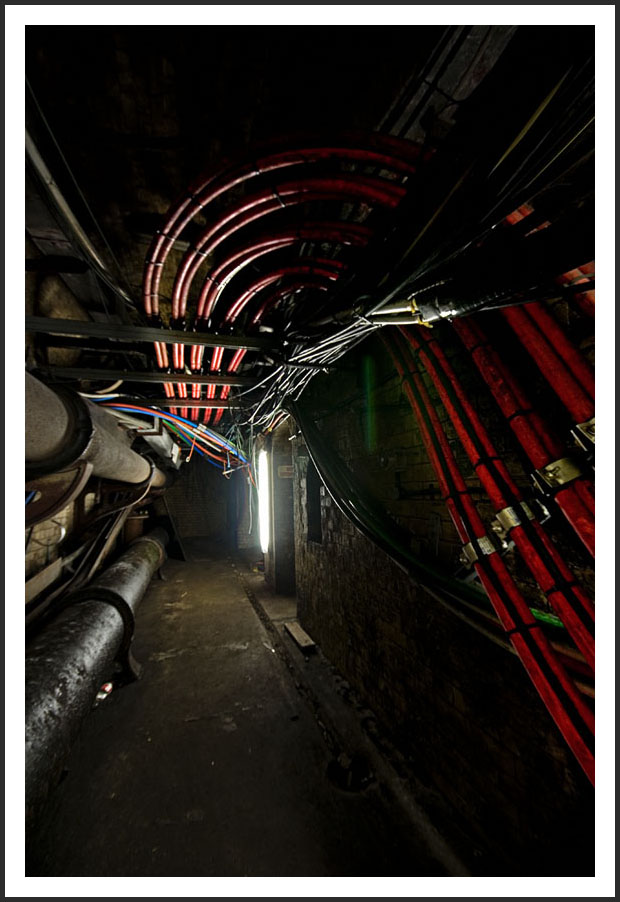 ... a stairway up to the surface.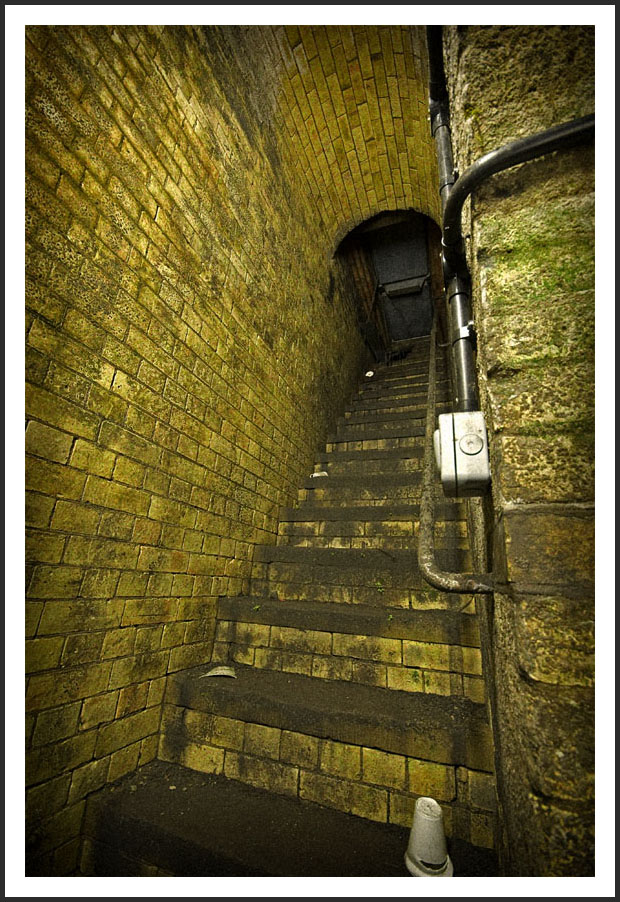 Off the main tunnel is a single branch on a gently downward sloping curve. This is the view at the start of the run. There were quite a few of the mystery cylinder things in the bottom right of the picture dotted about.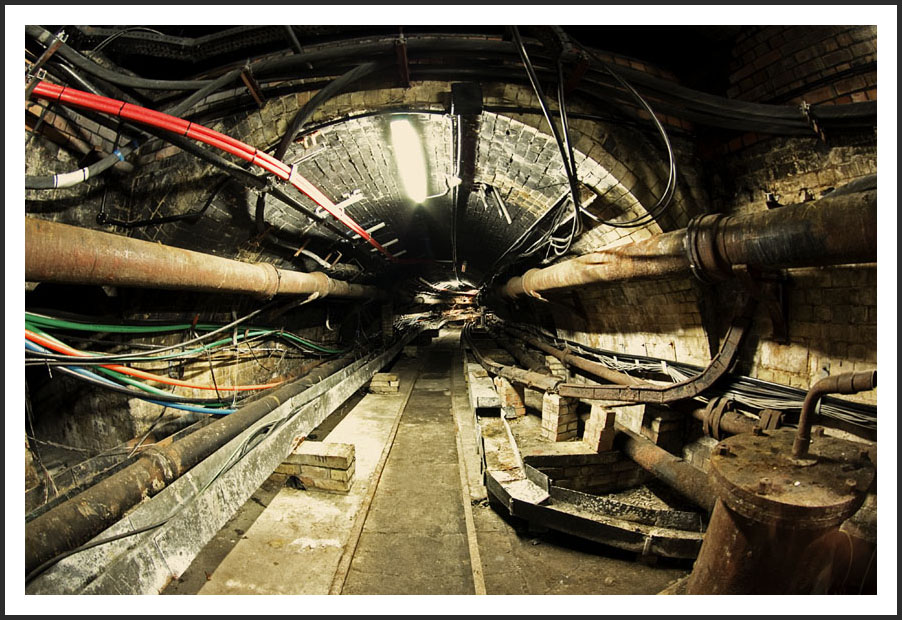 A bit further down.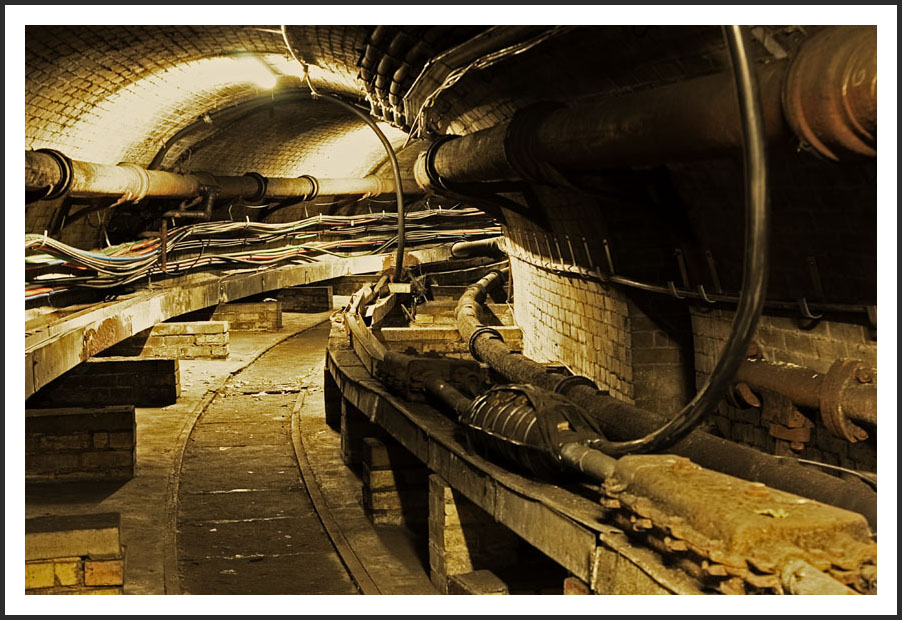 About half way along the branch, the tunnels have to be elevated to pass over another railway line with the line being just beyond the dead end. The roof has changed to steel as we are much closer to road level.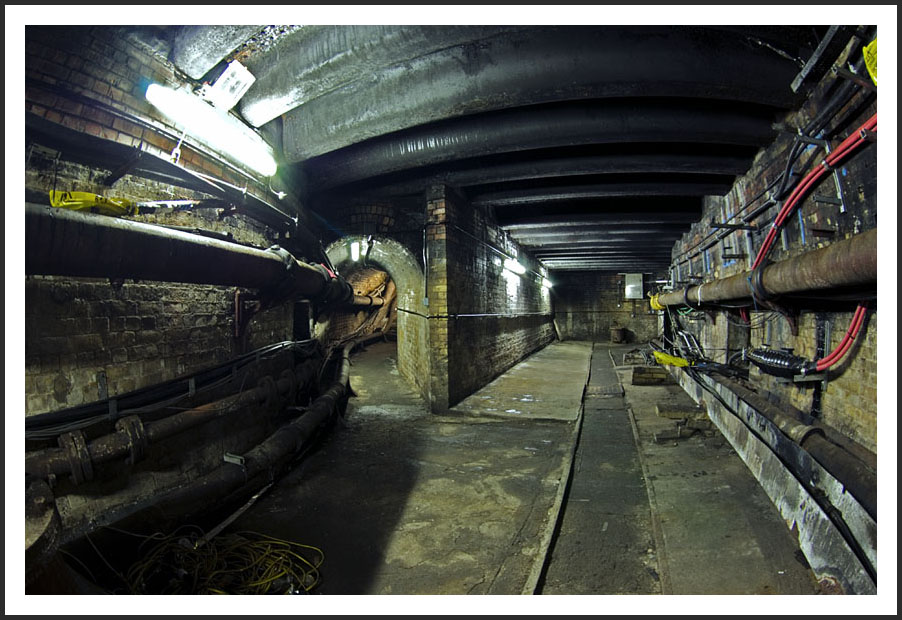 Just before the elevated section.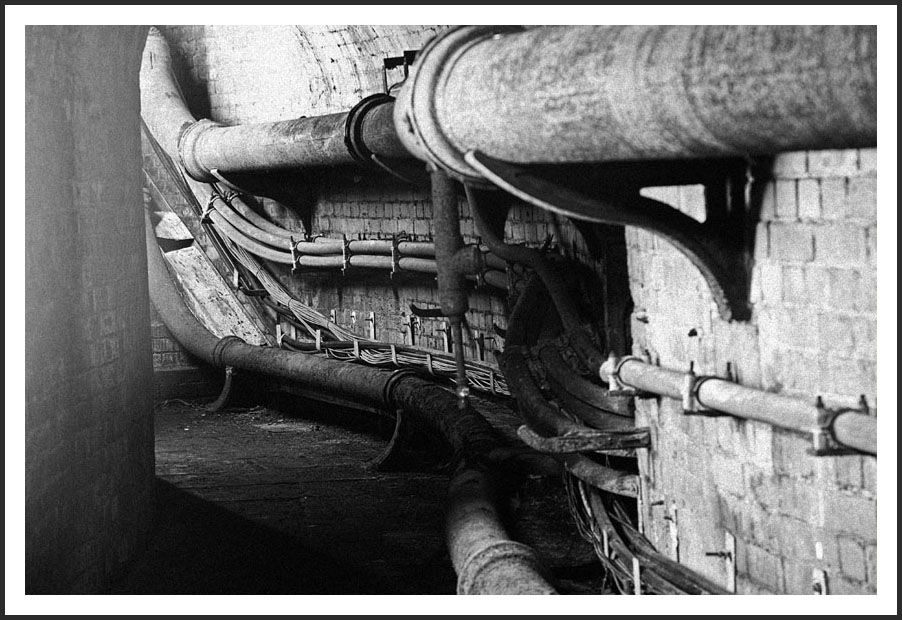 In the elevated section.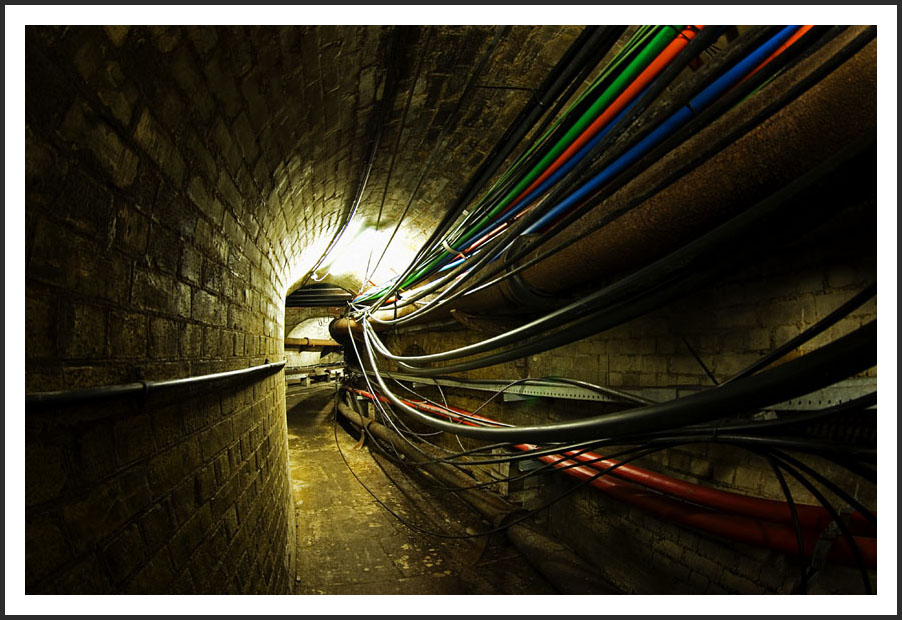 The view from the other side.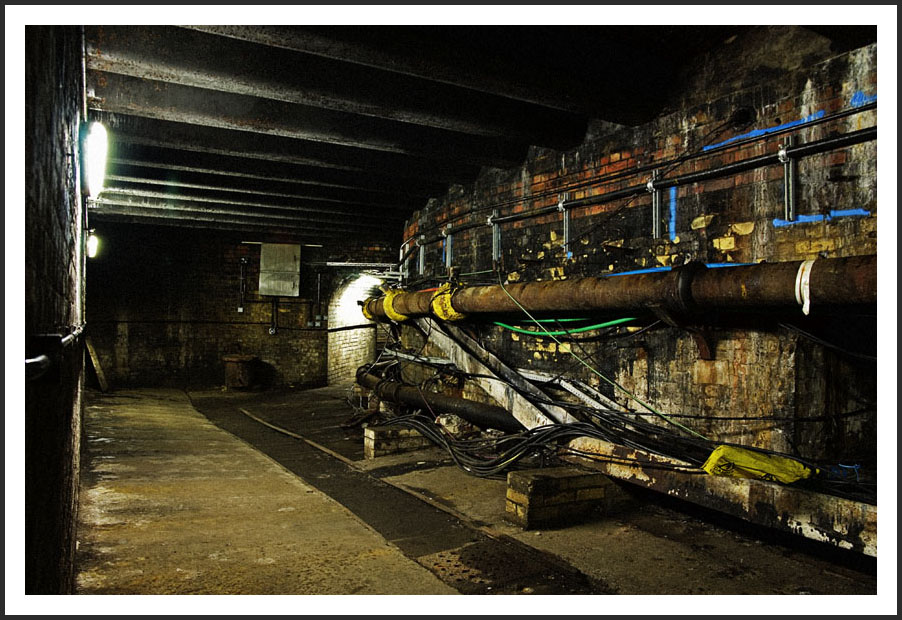 End of the line.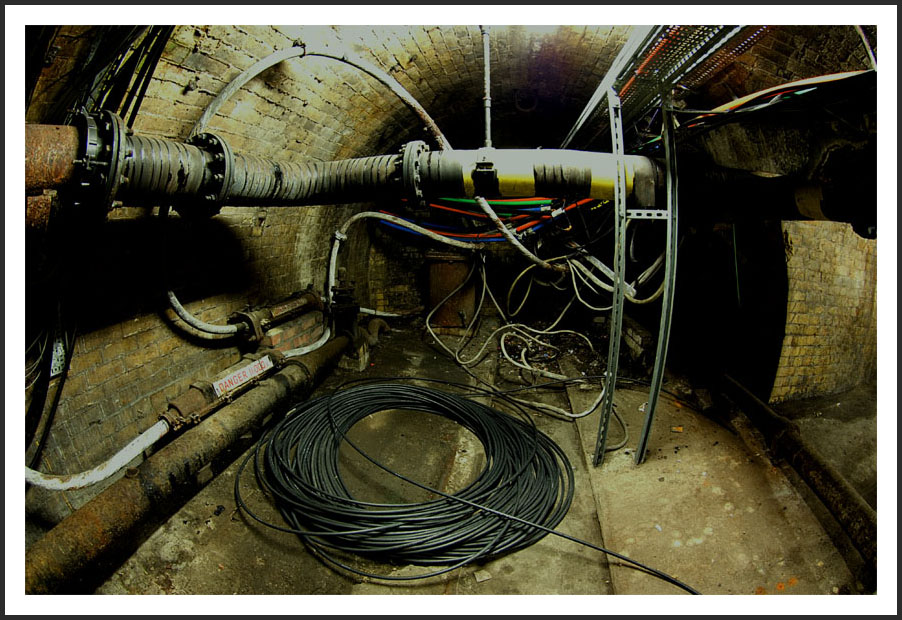 Set two.
At the start, a more modern section.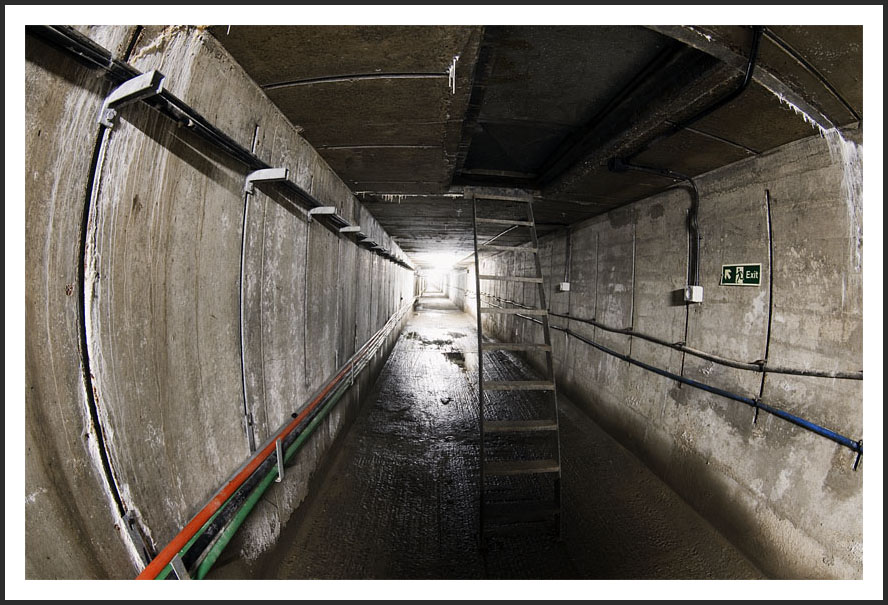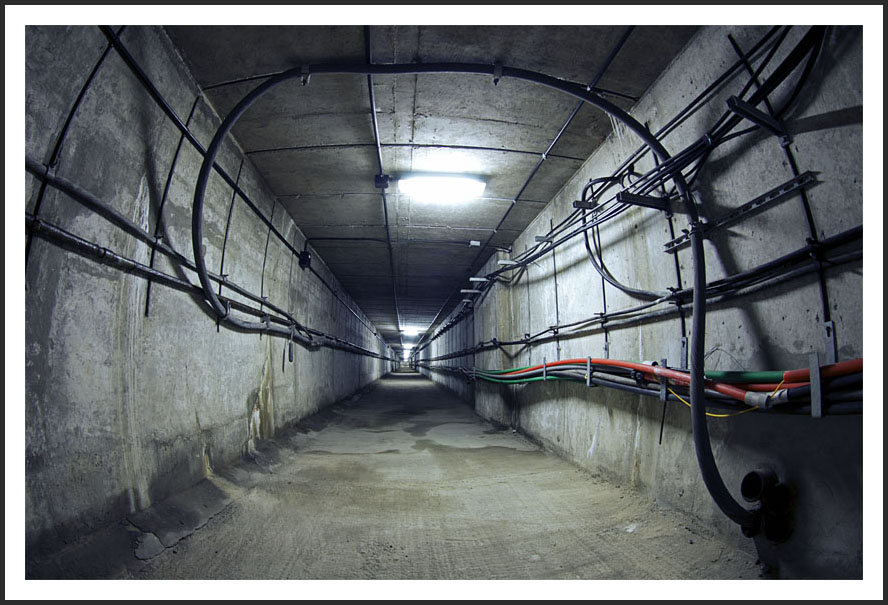 Which joins onto the Victorian section.

The view back to the modern section.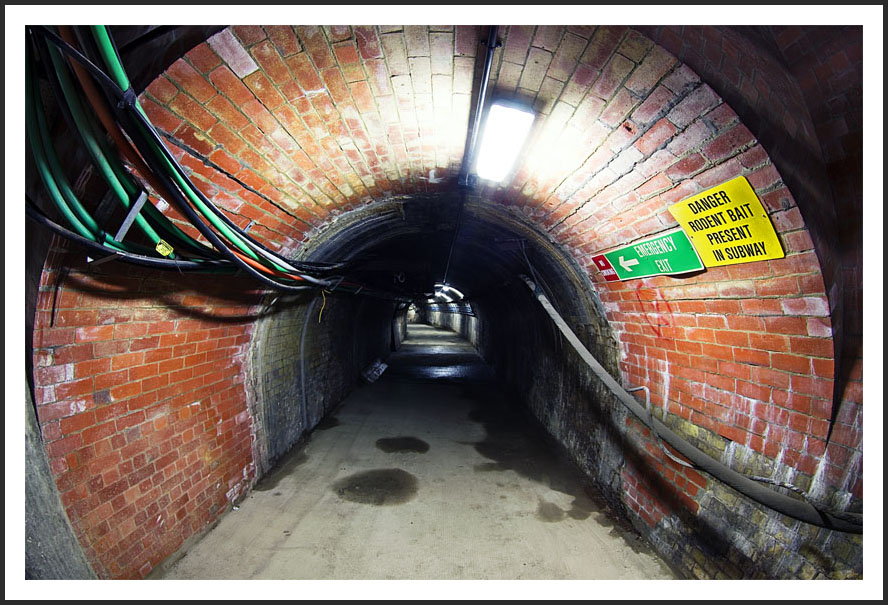 Then, turning through 180 degrees, the tunnels split in three.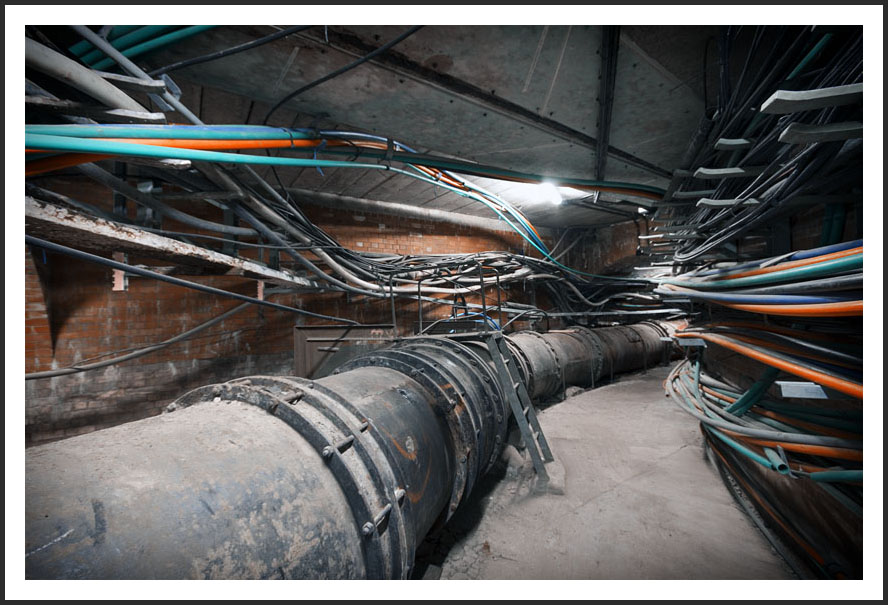 Heading of to the tunnels to the right in the picture above, a long part of the run in darkness.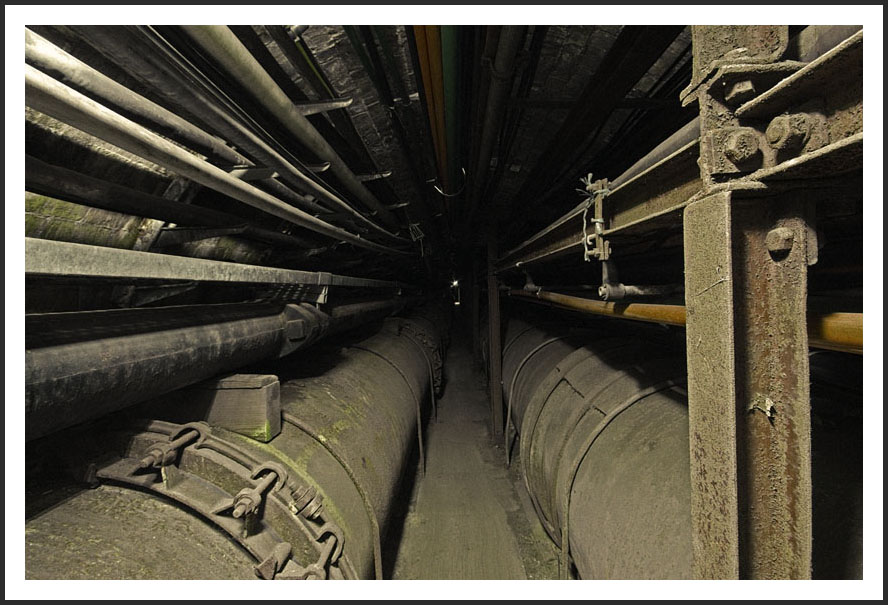 Things start to get busier, with cables joining.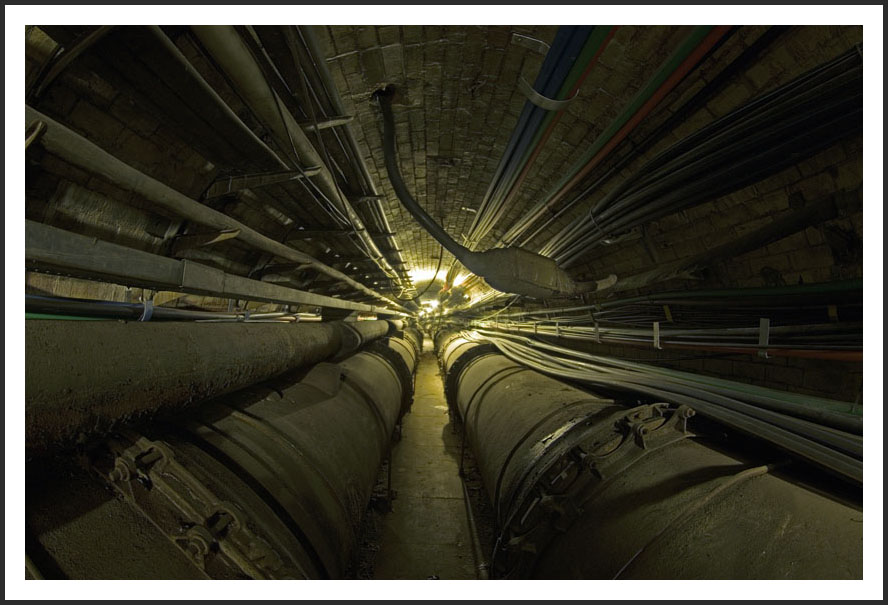 Some of the access manholes.
A third mains pipe joins.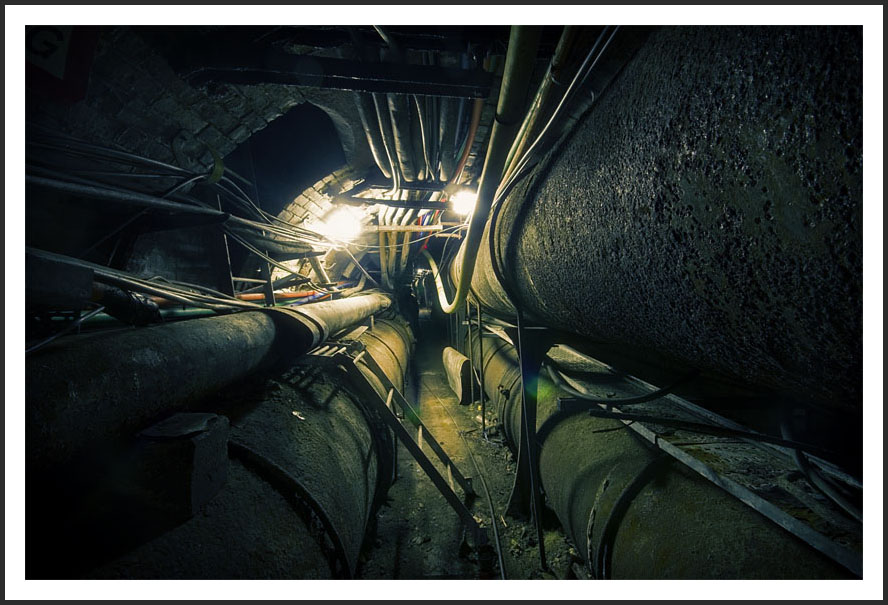 Light at the end of the tunnel.

Things start to get less busy towards the far end of the tunnels.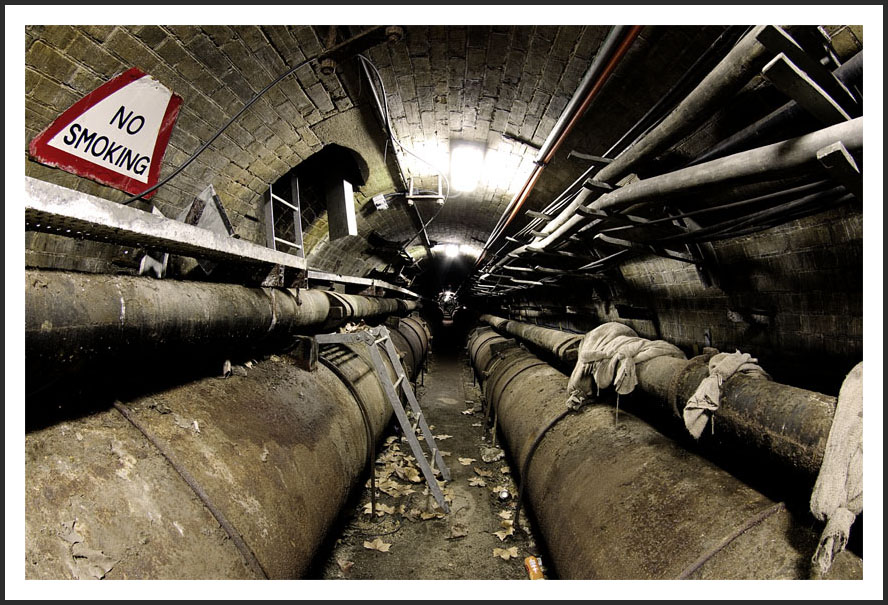 With more cables leaving the system.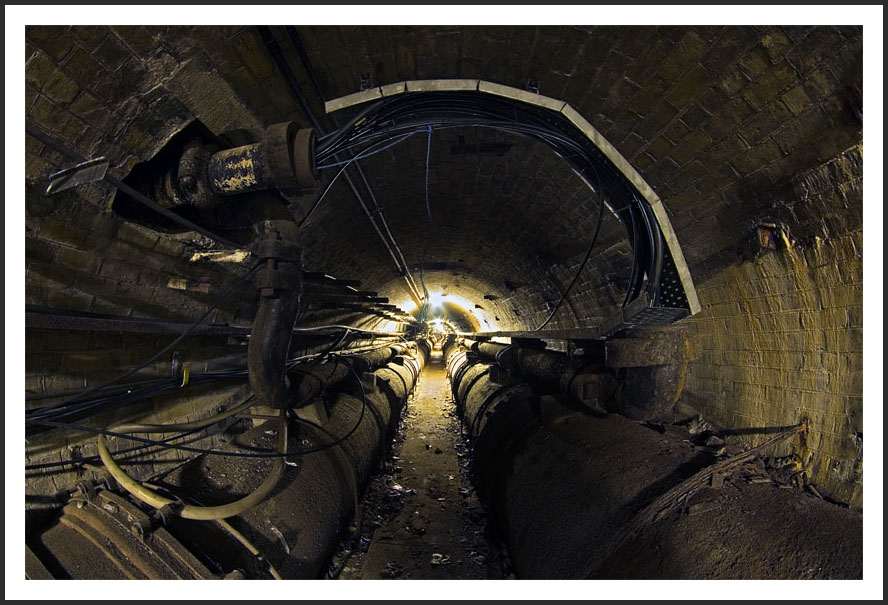 At the very end of the run, a ladder.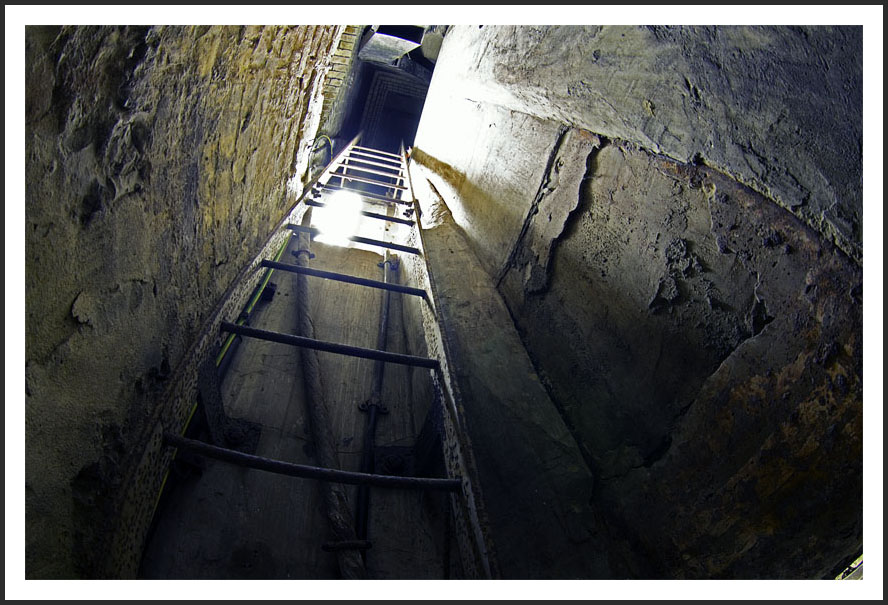 Leads to an entrance door, locked.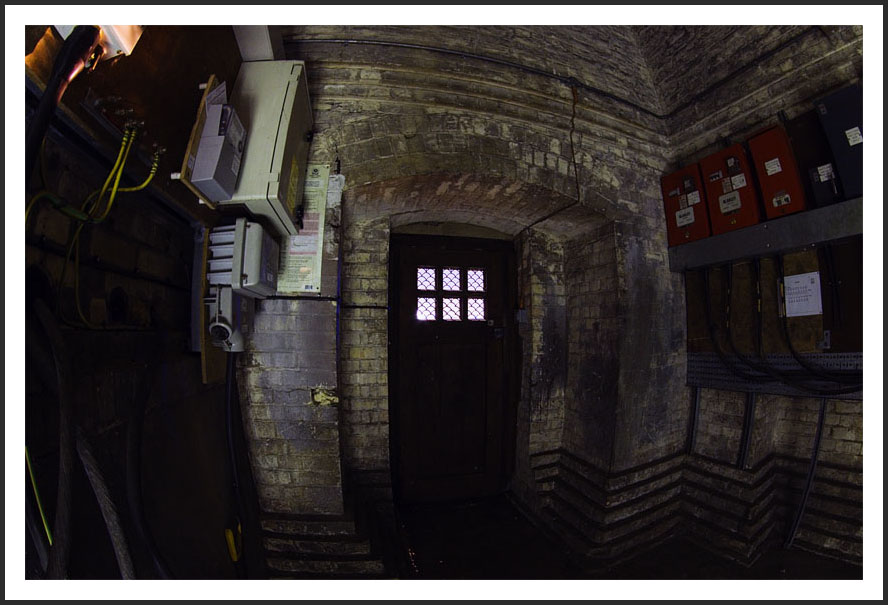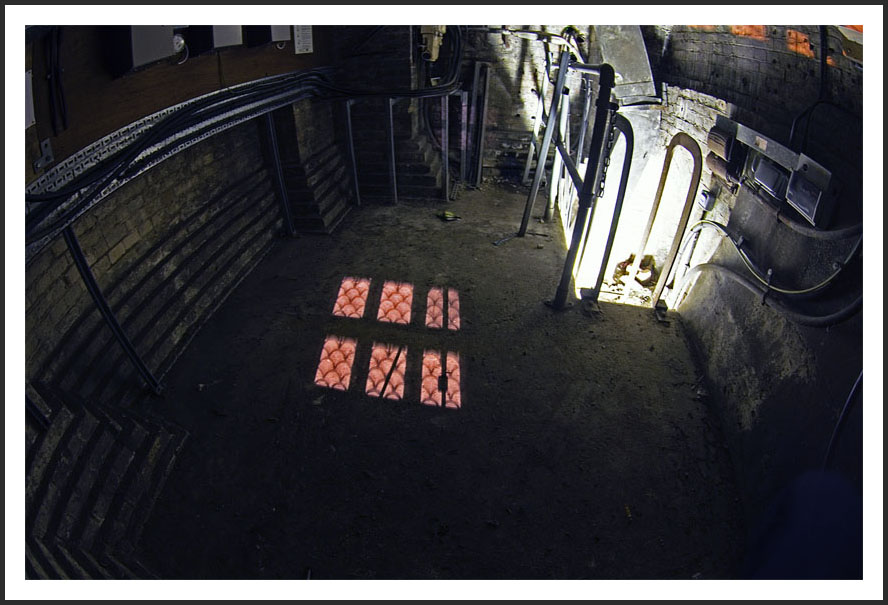 Back at the start of the run, the junction to the right leads to another set of more modern tunnels.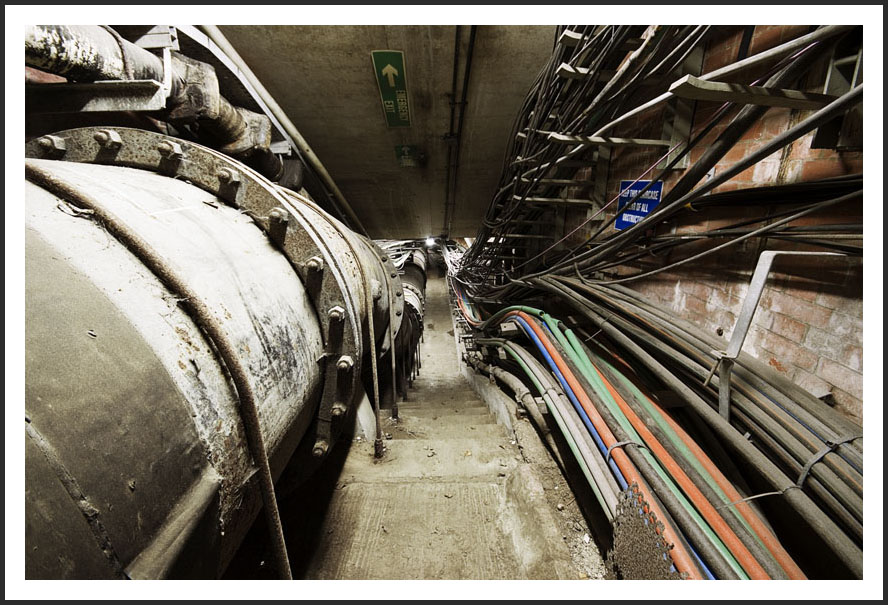 The rest of which will remain for another time.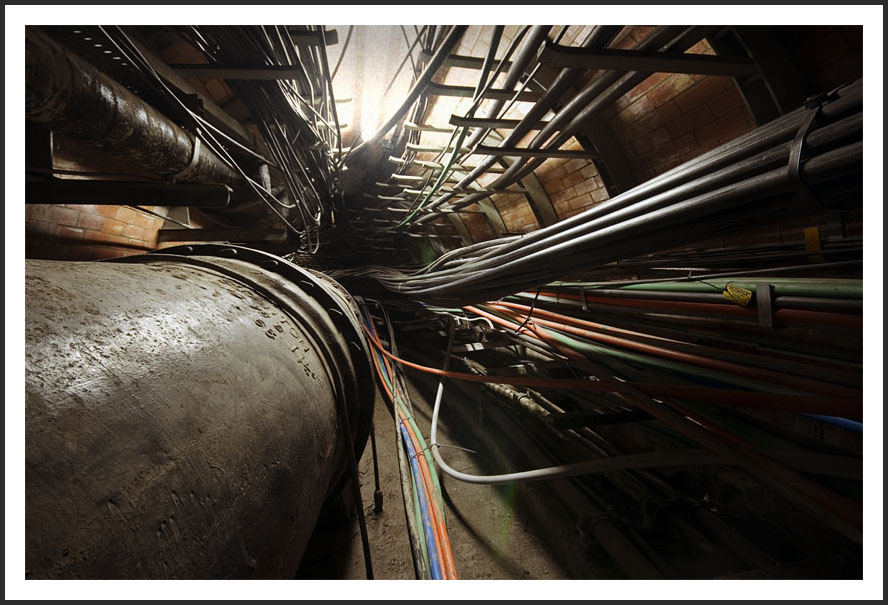 Set Three. More of the same really just some where else.