Abbey Mills Pumping Station - LON - Apr 2010
Abbey Mills pumping station was originally constructed between 1865 and 1868 and was designed by engineer Joseph Bazalgette, Edmund Cooper, and architect Charles Driver. It was built to pump the sewage from London's low level sewers up to the high level sewage processing plant on the Thames estuary. It is designed in a cruciform plan, with an elaborate Byzantine style, described as The Cathedral of Sewage. It would have originally used four huge steam driven beam engines which where removed during the 1930's and replaced by electric pumps, which for some reason look a lot like the Daleks from Dr. Who. The original service platforms for the beam engines are all still in place and it is easily possible to see where the engines would have once been, one in each "corner" of the building. I understand that the pumps are only now used during heavy rains and provide more of a back up service to the modern main pumping station a little way down the road. Not very often does a chance like this come up to visit what in "urbex" terms is something of a holy grail, but this is often the way and you have to take your chances when you can and this place certainly ticked all my boxes for me in terms of exploring. Certainly the best site I've been in so far even though it was something of a nightmare to photograph due to the slightly eccentric lighting scheme that's been installed, not helped by the fact I accidentally set my camera to iso 400.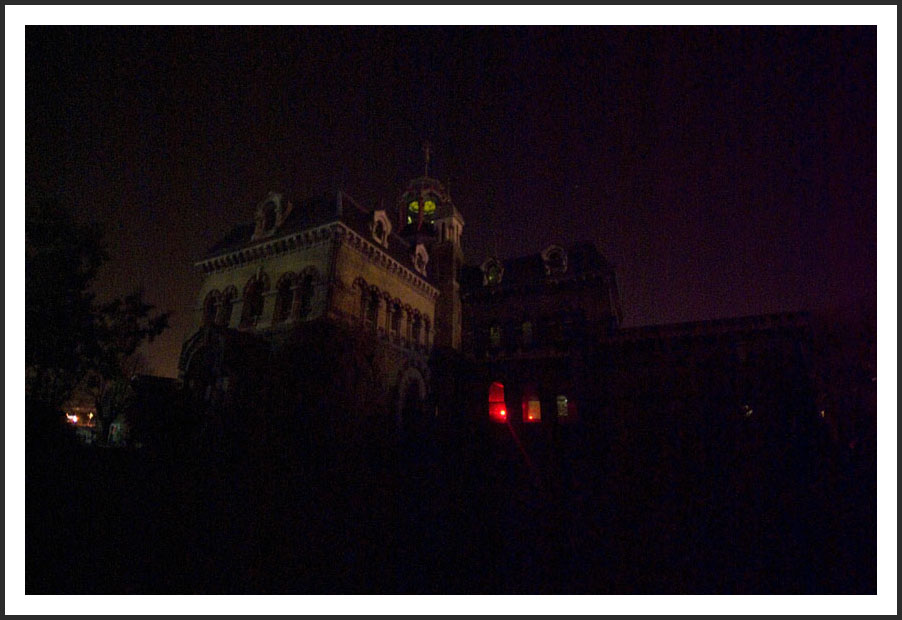 The view after taking the stairs up from the basement.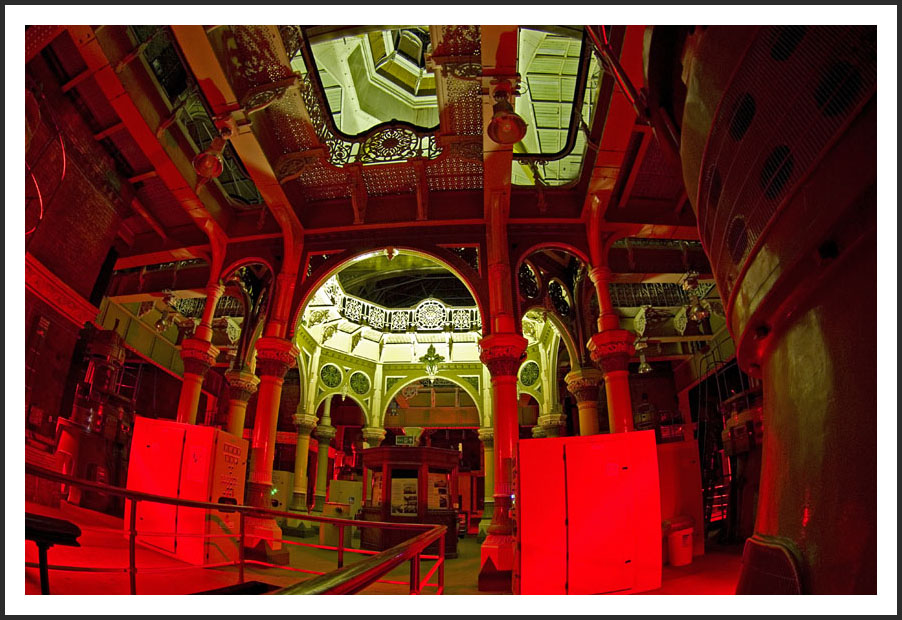 Looking up towards the roof in the centre of the building.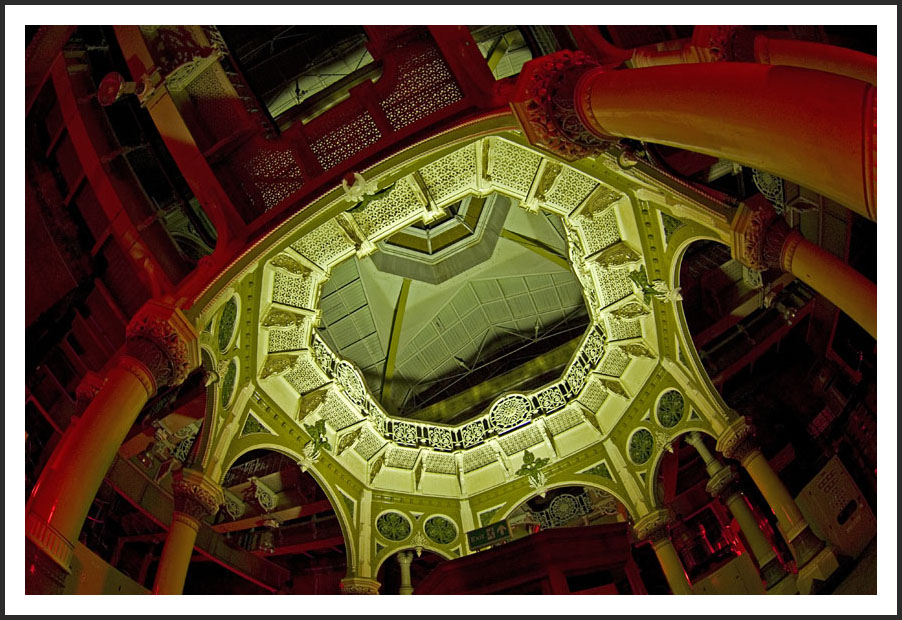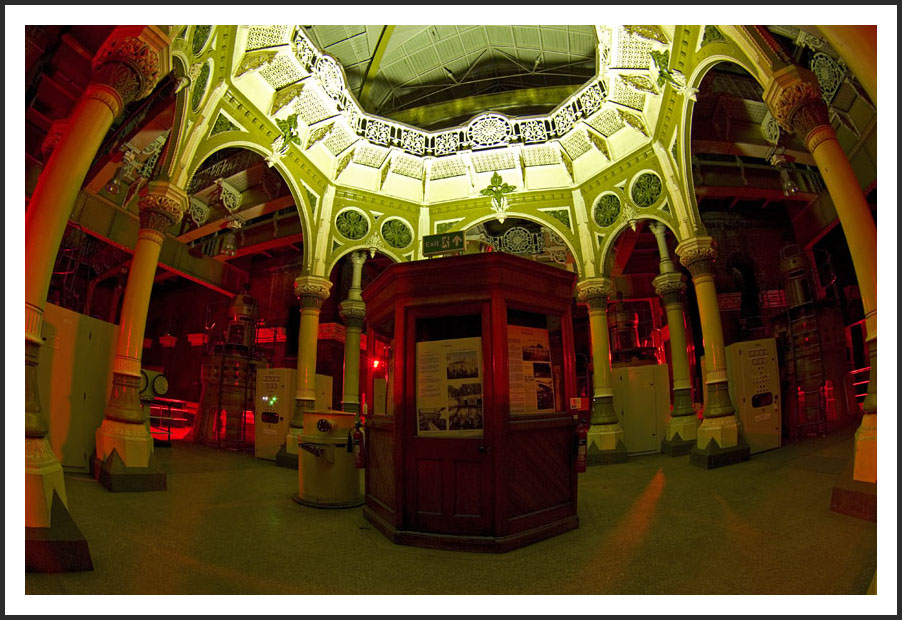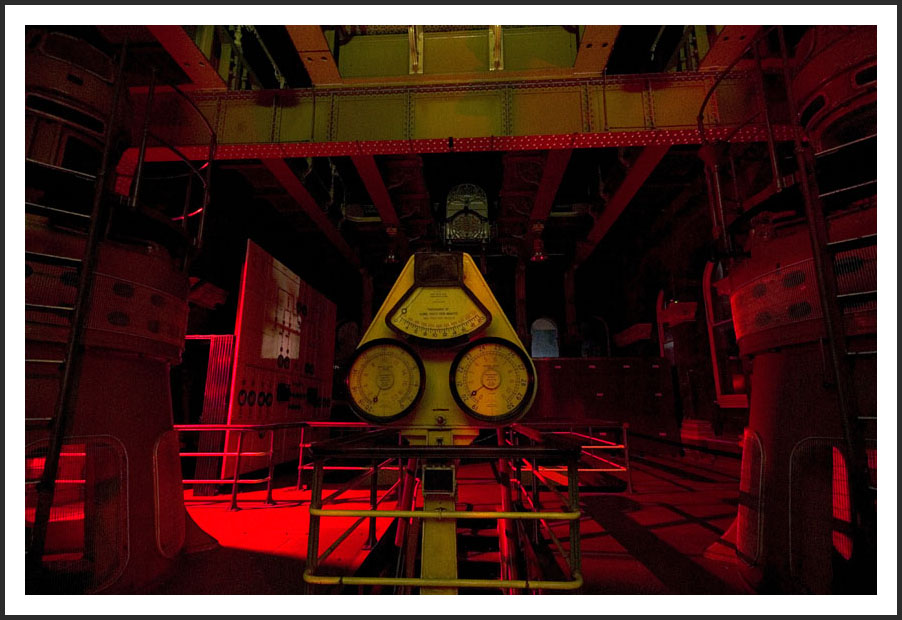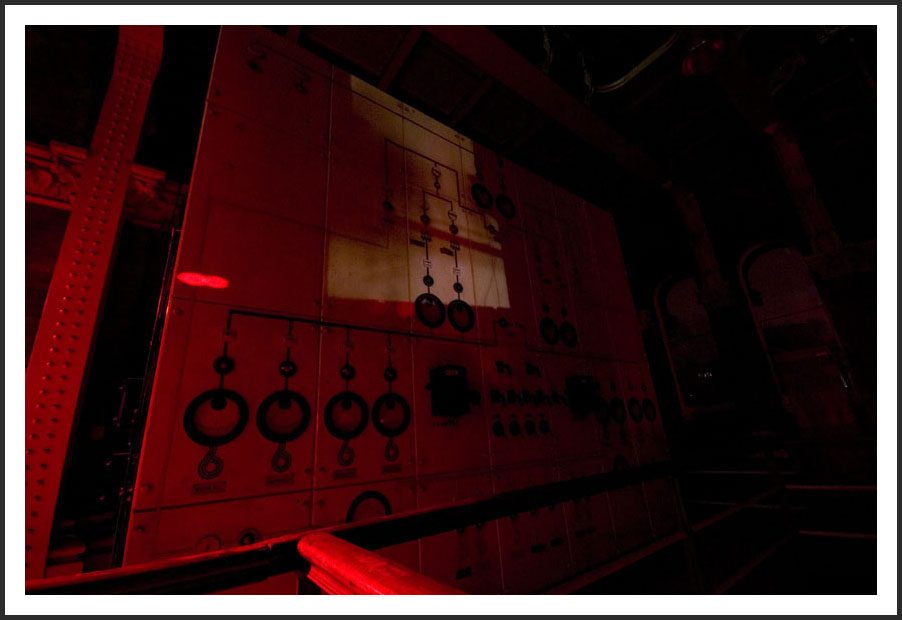 One of the pumps, looking a lot like a Dalek. Four in total where fitted during the 1930's after the beam engines where removed. The heating element is the cause of the red glow in most of the ground floor pictures.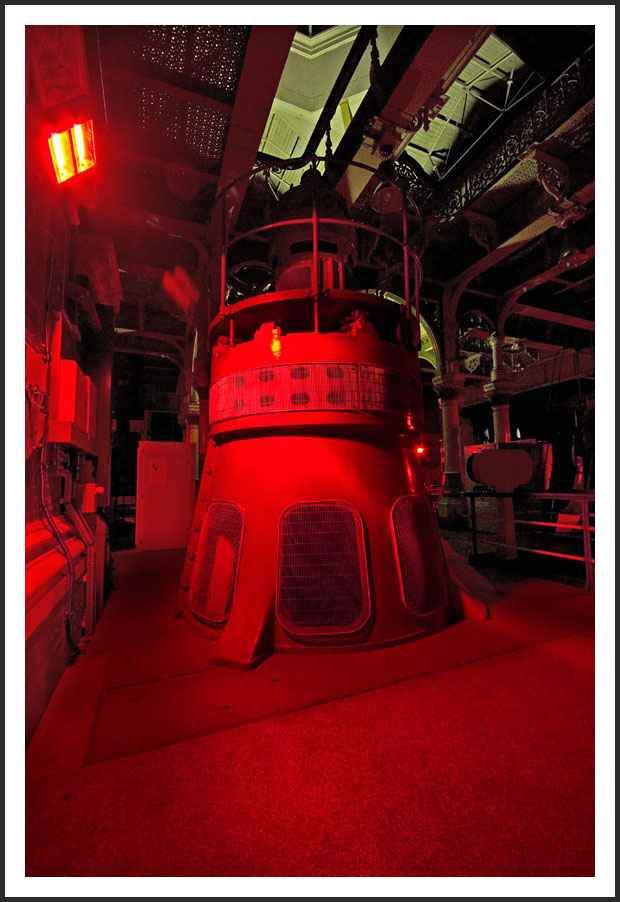 On the upper level, it's easy to see the spaces where the beam engines would once have stood, one in each corner of the building.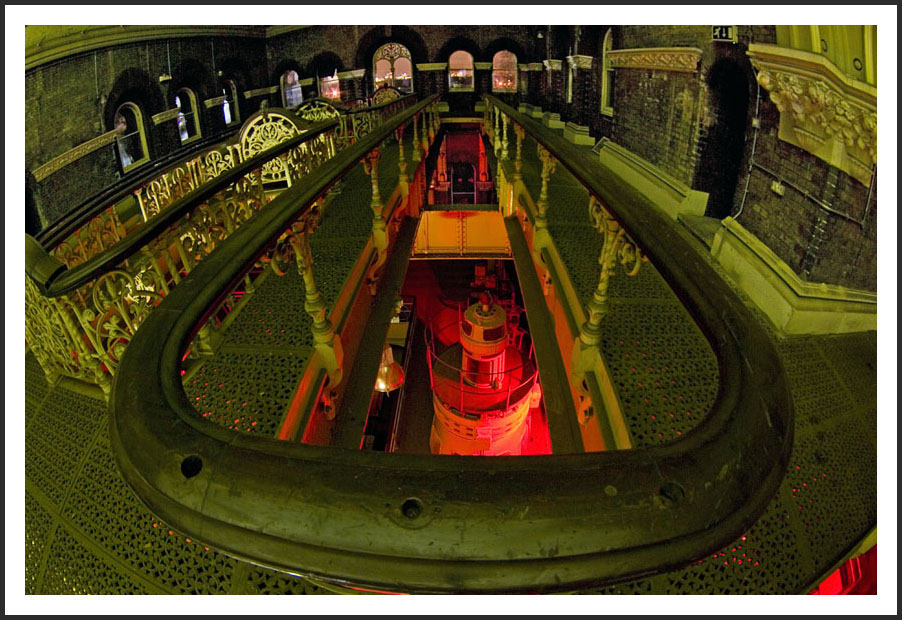 Roof space.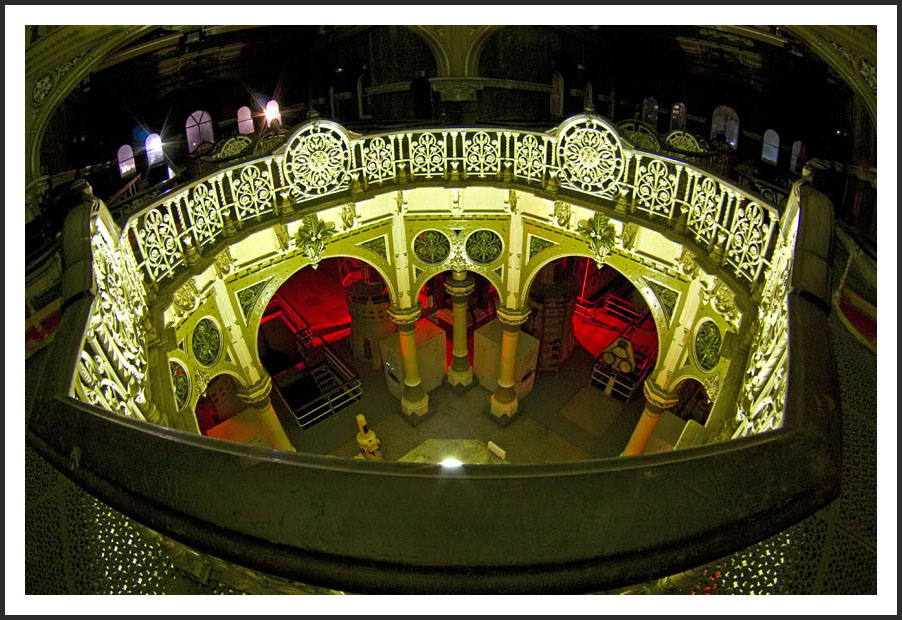 Measuring instruments.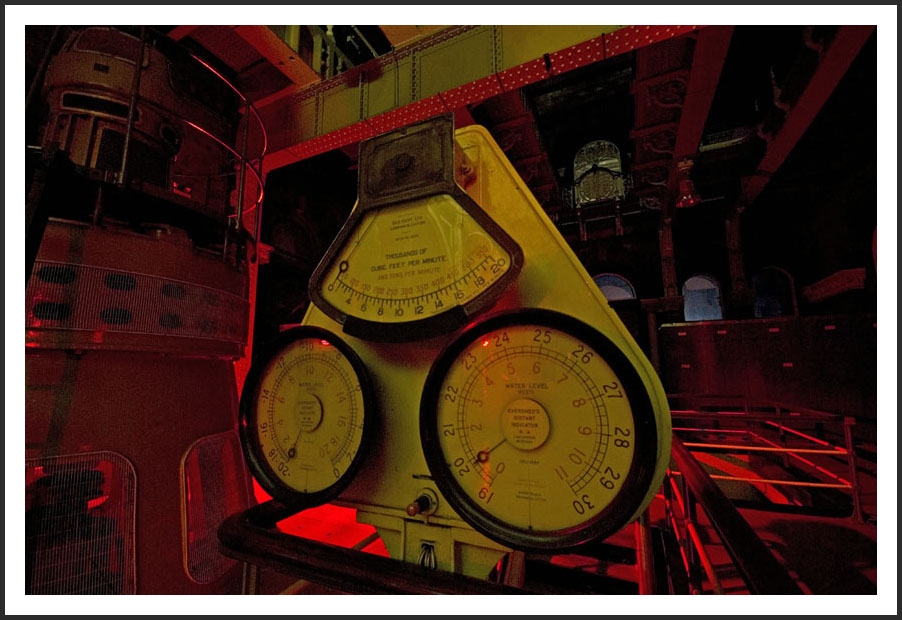 And control panels.